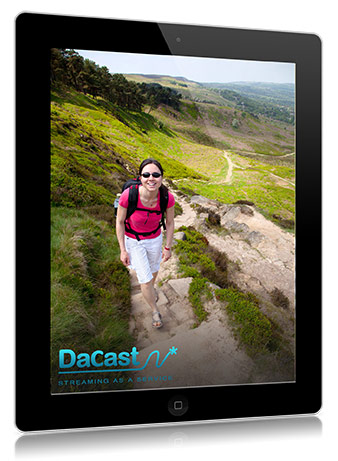 DaCast is excited to announce our first beta since our launch in 2010. The subject is, fittingly, the most requested feature since we have launched: HTML5 streaming with support for mobile devices, including iOS and later versions of Android such as Jelly Bean and Ice Cream Sandwich (ICS).
So how does the beta work?
On Monday, March 18th, 2013:  login to your DaCast account, go to the help tab, and click  Support. Then create a ticket for a "Beta Application". An account manager will then review the request and make the necessary steps to set you up.
Please note, space is limited. The DaCast staff will be prioritizing based on your account level and how long you have been an active DaCast broadcaster.
The beta includes support for both live and on demand content. Some features, such as video monetization, will not be available over the beta channels (don't worry, it will still work on older Flash channels so you can feel safe using the beta even if you monetize).
The beta will be functional to your viewers, meaning you can broadcast the content to your own audience from your own website. In addition, beta channels will be converted into regular channels following the end of the beta, so those who get attached to their new streams don't have to worry.
To stay up to date on what features are included on the beta and development progress, and how the HTML5 channels work, please follow the active topic on our community that has full details. The topic also explains how to use the beta, and the difference between a beta channel and an existing Flash based channel over our services.
We also ask that all beta participants please submit feedback about performance of the new HTML5 channels. To do this, after March 18th, please use the company update on our community.