Customer Success Specialist
Company Description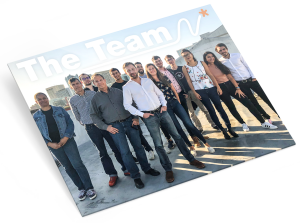 DaCast is an innovator in the field of online video streaming, both live and on-demand. We deliver a highly integrated, Streaming as a Service video platform that enables content producers to take total control of their online video through a white label platform with built-in revenue capabilities. Our SaaS platform removes traditional barriers and enables users to start streaming content over the cloud and monetizing it very rapidly.
DaCast is headquartered in San Francisco, California with an office in London (UK) and additional operations in the Philippines.
Job Qualification
Reporting to the Director of Customer Experience you will be responsible for giving our customers the best chance of success using our platform. Starting from customer onboarding and throughout the lifecycle, you will work to identify areas where our customers can grow and exceed expectations. We believe that successful customers are the key to growing our business and you will need to develop strategies that put the customer at the center of our growth. As our Customer Success Specialist, you'll play a key role in ensuring that both new and existing customers have a happy and successful experience with DaCast. Ultimately, the Customer Success Specialist will ensure our customers excel at using the platform by providing coaching and training on the product and ensuring our clients realize their ROI of their OVP investment service. 
Responsibilities include the following:
Help implement a new customer success strategy across our platform
Onboarding new customers and making sure they get the best start using DaCast
Maintain and grow our business with existing customers by identifying and pursuing upsell opportunities
Become an ambassador for DaCast
Monitoring the overall health of our customer base to reduce churn
Identifying clients that need extra attention
Conducting review calls
Setting up communication campaigns to let our clients know about all our new features and news
Work with sales, marketing, support, and development teams and be our customer's voice in the company
Finding out what our customers are really looking for and feeding back to the product team
Job Requirements
Passion to help people
Excellent written and verbal communication skills
Ability to work with little supervision
Strong ability to communicate ideas clearly to a varied group of stakeholders
Strong grasp of technology and an enduring curiosity about how things work
A university degree is required absent directly applicable experience in the online video industry
Experience in customer success, account management, sales, or customer support is preferred, particularly with SaaS companies
Experience with online video, video encoding, or video production preferred
Fluent in English
Availability
As soon as possible.
Location
San Francisco, United States
Compensation
Negotiable
Applying
To apply please forward cover letter, resume and references to contact@dacast.com. Include the position you are applying for in the Subject of your email.