Customer Support Agent
Company Description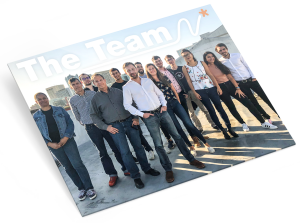 Dacast is an innovator in the field of online video streaming, both live and on-demand. We deliver a highly integrated, Streaming as a Service video platform that enables content producers to take total control of their online video through a white-label platform with built-in revenue capabilities. Our SaaS platform removes traditional barriers and enables users to start streaming content over the cloud and monetizing it very rapidly.
Dacast is headquartered in San Francisco, California with an office in London (UK) and additional operations in the Philippines.
Job Requirements
We are seeking a customer support agent to join the team in London, UK. This highly motivated, passionate, and self-driven team player will play a critical role in keeping our customers happy and successful. Demonstrating high levels of professionalism and product knowledge, this individual will work closely with our developers and engineers to solve problems, answer questions, and feedback to product teams to improve our product. This role is for entry-level candidates looking to launch their career in SaaS support, IT, customer success or sales. To be considered, you must show intense curiosity and communicate why a career in support is the right path for you.
Job Responsibilities
Handle inbound calls, emails, and chats from our customers around the world.

Carefully document and diagnose the issue and respond in a timely manner.

Work with your colleagues to troubleshoot difficult problems over different time zones.

Maintain a positive attitude while dealing with urgent issues.

Work with various software packages to assist our clients.

Follow up with our clients to ensure the problem has been resolved to their satisfaction.
Skills
Exceptional verbal and written communication skills.

Great attitude and desire to help people.

Good understanding of HTML, CSS, and JavaScirpt (Ruby and PHP would be a plus).

Ability to troubleshoot complex issues.

Strong time management and organizational skills.

Knowledge of SaaS and cloud computing basics and/or the ability to learn rapidly.

Interest in online video production and distribution.

Post-secondary education.

Fluent in English.

Fluency in other languages a plus, but in no way required or expected.
Availability and work from home
We are looking for someone who is willing to start as soon as possible. Due to the current situation, you will be working remotely until we are able to return to our office in Vauxhall, South London. You must have a strong work ethic and be able to operate independently during the initial stages. As a company, we are expecting to grow and are looking for someone who would like to work with us for a long time and not just until this situation has stopped.
Location London, United Kingdom
Compensation
The support position pays a base salary starting at £27,000.
Applying
If you think you are a good fit- we are eager to hear from you! Drop us an email at contact@dacast.com with your CV and tell us about yourself.