Customer Support Manager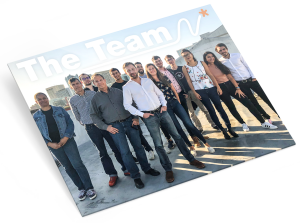 Company Description
DaCast is an innovator in the field of online video streaming, both live and on-demand. We deliver a highly integrated, Streaming as a Service video platform that enables content producers to take total control of their online video through a white label platform with built-in revenue capabilities. Our SaaS platform removes traditional barriers and enables users to start streaming content over the cloud and monetizing it very rapidly.
DaCast is headquartered in San Francisco, California with an office in London (UK) and additional operations in the Philippines.
Job Qualifications 
We are looking for a customer support manager for our London office. The role involves being able to answer our customer's questions on our platform and diagnose and troubleshoot issues while escalating tickets to the relevant departments. It will also involve managing and supporting a team of 2 people. DaCast are specialists in live streaming and have recently acquired video-on-demand specialists vzaar. While our products are very complimentary, there will be a significant amount of work involved in getting to know both platforms and helping guide the process of integrating our services. You will be instrumental in helping to guide this process and filter customer feedback to the product and marketing teams.
Job Requirements 
We are looking for a candidate that has a really keen interest in computers, technology and video. Skills required:
Good understanding of HTML, CSS, JavaScript
Familiar with video formats and encoders
Great attitude with customers
Great communication skills and an ability to understand and respond to customers of varying technical backgrounds
Knowledge of SQL, Ruby and PHP would be a big plus
Ability to troubleshoot and escalate when needed
Attention to detail
At DaCast, our customers are the number one priority. Getting them the information they need in a friendly and timely manner is crucial. We are looking for someone who has a great way with people and really likes to go above and beyond for our customers.
Availability
As soon as possible.
Location
London, UK.
Compensation
£25,000 to £30,000 based on experience
Applying
Please send your CV and some information about why you think you might be the right person for the job to jeff.lucas@dacast.com.