Product Management Intern
Company Description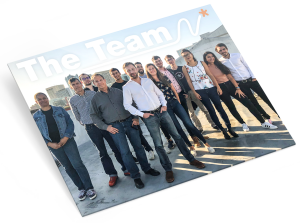 Dacast is an innovator in the field of online video streaming, both live and on-demand. We deliver a highly integrated, Streaming as a Service video platform that enables content producers to take total control of their online video through a white-label platform with built-in revenue capabilities. Our SaaS platform removes traditional barriers and enables users to start streaming content over the cloud and monetizing it very rapidly.
Dacast is headquartered in San Francisco, California with an office in London (UK) and additional operations in the Philippines.
Job Qualifications 
Reporting to the Head of Product, you will be helping us deliver new features and improvements to our live streaming and video-on-demand platform. You'll be learning how to be a product manager while helping us deliver things to our customers. We'll need you to be hard-working, sharp and adaptable because product management is a cross-functional role with hard-to-define edges. That means there's a lot of variety and you get to interact with all aspects of the business. It won't be easy and there's a lot to learn but if you've got the right disposition then you'll see why product managers love the job. We need an analytical problem-solving type — someone who takes things apart just to see how they work and is motivated to get involved in whatever moves the needle. If this sounds exciting to you (and maybe just a tiny bit scary!) then you might be the person for the job.
We need you to:
Help us turn user requirements into software specifications
Testing and validating ideas so we know we're building the right thing
Create mockups/prototypes and ensure requirements are understood by all
Work with engineers to get things built
Test the product to ensure it meets requirements and provides a good experience
Direct your own work and ensure you're always pushing towards our goals
Job Requirements 
You will have:
Some knowledge of technology or marketing
Exemplary written and verbal communication skills
Sensitivity to quality — you must know when something is just right
Sensitivity to poor experience — you must be able to empathize with, and advocate for, customers
Analytical nature and attention to detail, especially when it comes to testing and quality assurance
You might have:
A university degree
Design skills and/or proficiency with software like Photoshop or Sketch
Prior experience working in technology or marketing
Knowledge and experience of video hosting, streaming, encoding, etc.
Experience working with a SaaS company
Availability
Dacast is looking for someone who is willing to start as soon as possible.
Location
San Francisco, United States
Compensation
The position is a paid full-time internship and will last for 12 months. The stipend is $1500/month.
Applying
Drop us an email at rich.jenkins@dacast.com with your CV and tell us about yourself.