Employer: Dacast Inc.
Position Title: IT Engineer, Front End
Position duties: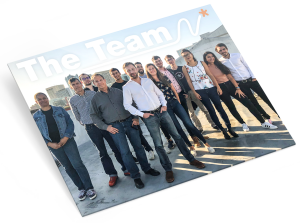 Development of web and mobile user interfaces for the Dacast cloud video platform as well as development and maintenance of the Dacast marketing website.
Maintain and improve Dacast's AWS cloud-based software and also maintain and improve Dacast's database systems.
Maintain and improve Dacast's software integrations with third-party platforms and develop responsive web applications using React.js and Redux.
Design enhancements, features, and performance improvements to Dacast platform portal.
Project and scrum management.
Education requirement:
Bachelor's degree (or foreign equivalent) in CS, Engineering, Management Information Systems
Experience requirements:
None
Special requirements:
Object oriented programming skills
Software Troubleshooting skills
React.js. JavaScript programming skills
CSS and style sheet design and implementation
HTML5
Rate of pay: $98,779.00 / year
Hours: 40hrs/week. 9 am to 5 pm.
Location of employment: 1175 Folsom Street, 3rd Floor, San Francisco, CA 94103
Mail resume: to Dacast Inc. HR, Job #956 1175 Folsom Street, 3rd Floor, San Francisco, CA 94103