UX/UI Designer
Who we are: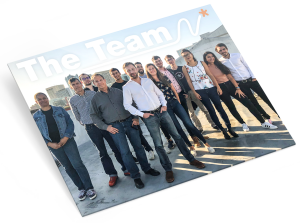 Dacast is a fast-growing cloud business operating in a competitive, emerging global market with offices in San Francisco and London. We're working hard to become the leading online platform for Live Streaming and Video on Demand.
We like coffee, eating lunch together, and making great things happen.
Who you'll be:
Reporting to the Director of Product and aside Front-End Development, the UX/UI Designer will work throughout the software development lifecycle and be able to manage their time between creating and iterating upon specifications for specific pieces of work as well as self-directed efforts to improve the UI, UX, Design & Usability of the product as a whole.
You'll be responsible for…
Owning, managing and improving our Design System
Designing and maintaining a coherent, consistent and amazing experience across the platform using our Design System
Implementing great user experience design at all parts of the software development lifecycle
Creating and iterating on designs, wireframes and prototypes
Performing quantitative and qualitative user experience research and mapping user journeys
Championing a user-centric design process
Data-driven design, split testing and identifying red routes
Working closely with developers to maintain high standards
Design sign-off for new features and improvements
Maintaining and policing the brand identity
You will have…
An equally strong aptitude for interface and experience design
A pragmatic approach to design
Strong ability to communicate ideas clearly
Demonstrable proficiency with your choice of design software
Ability to gather data to help validate design decisions
A keenness for keeping up-to-date with trends, tools and technologies
An exciting portfolio of things you'd like to show us
You might have…
Experience using Figma
Knowledge and experience of video hosting, streaming, encoding, etc.
Understanding of HTML, CSS & JS
Experience working in a React ecosystem
Graphic design and illustration experience
Availability:
Dacast is looking for someone who is willing to start as soon as possible.
Location:
San Francisco, CA, or Remote (USA).
Type:
Full-time.   
Experience required:
3+ years
How to apply:
Drop us an email at careers@dacast.com with your resume and tell us about yourself.