April 2013
April 28, 2013

Coming soon: HTML5 Services
DaCast at NAB, That VidBlaster Guy!, special VidBlaster discount offer and more details on the upcoming mobile delivery for devices in our April newsletter in full Spring mode.
Offer – 10% off VidBlaster Encoder
Special offer from That VidBlaster Guy, get 10% off the VidBlaster encoder when using their contact page and mentioning DaCast for the month of April!

Everything from camera switching, chroma key, displaying PowerPoints, cycling graphics and more are possible with VidBlaster encoder.
Coming Soon – HTML5
This Spring, DaCast will be debuting the latest offering of its service that includes live support for mobile devices, including Android and iOS.

Interested in trying it now? Join our HTML5 beta to get an early, limited spin of the new services.
Success Story – That VidBlaster Guy!
Using DaCast, That VidBlaster Guy! produces over 50 shows a year, reaching an audience that spreads across 40 countries.

Airing every Wednesday, That VidBlaster Guy! uses DaCast as a white label extension of his show.
Monthly Webinar – Getting Started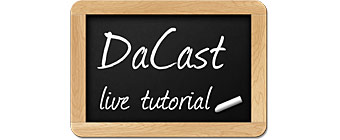 Twice a month, on Tuesday, DaCast conducts live tutorials where you can interact with our staff and learn the basics.
Community – Support Resources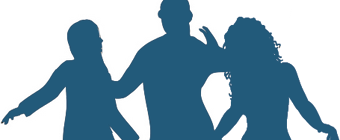 Meet DaCast – NAB Show 2013: Going to the NAB Show this year in Las Vegas?

Greg Ellis, VP of Business Development, will be attending the event and will be happy to meet with you to talk about exciting upcoming developments for the Streaming as a Service platform. To set up a meeting, email ellis@dacast.com.
Read more »