April 2014
April 29, 2014
buy annual, get an extra month free
Our April 2014 newsletter, with a special offer for 13 months of video streaming services for 13! Valid all through May. Plus, details on our upcoming video series, with the first volume out now. Finally, also a shout out to our white papers which detail the growth for the small and medium size market.
Offer – Extra Month for Annual Plans
Starting May 1st through the end of the month, get 13 months of video services for the price of 12 when you buy an annual plan at any level. Now is the best time to build a foundation with DaCast, giving yourself a year plus of streaming.
Video – Become a Broadcaster (with DaCast)
We've launched a new ongoing video series called Become a Broadcaster. The first video in the series is already available on our blog.The next video, due out in a of couple weeks, will focus on video monetization using DaCast.
Spotlight – Growth for Paid Online Video

With lowering costs and increases in technology, the small and medium size business market for online video services is booming with tremendous growth.

Read our SMB White Paper to learn more and how big this market will get by 2018.
Monthly Webinar – Getting Started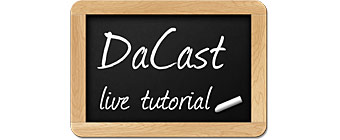 On April 2nd, check out our webinar on Streaming to a Mobile Audience. This will give you best practices on reaching viewers on smart phones and tablets.
Register now to attend the live event. Participate in our Q&A to talk directly with the DaCast specialist presenting.
Community – Support Resources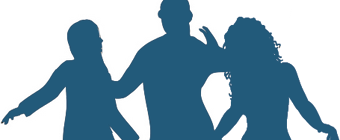 Our community continues to expand with more support for a variety of RTMP encoders. This includes Wirecast, TriCaster and more.
First time streaming with an encoder, or a veteran, DaCast is offering more detailed walkthroughs for encoding such as with the Teradek VidiU.
Read more »
Background:
This is our April 2014 newsletter. It covers broadcasting updates from DaCast and also special offers. Offers can vary from added value for video streaming services to third party encoder options. Offers will have a limited time lifespan, usually lasting a month. Make sure you are getting the newsletter so you can act when a new offer appears.