August 2013
August 28, 2013

Make the most of HTML5
New offers for better streaming over DaCast's HTML5 services, including a discount for Telestream's Wirecast and a gift card for Jan Ozer's Producing Streaming Video for Multiple Screen Delivery. Also includes a call for potential future case studies.
Offer – Producing Streaming Video
Producing Streaming Video for Multiple Screen Delivery is the best streaming reference you can buy.

Purchase the book from Amazon by September 15th and send your email receipt to contact@dacast.com to get a $10 Amazon gift card.
Offer – 15% off Wirecast encoder
With our HTML5 beta, streaming with AAC is strongly preferred for mobiles. Wirecast is one of the most popular encoders and has built-in AAC.

Through September 7th, purchase Wirecast using the coupon code AFDACASTNEWS15 and get 15% off!
Case Study – Get highlighted!
DaCast is looking to highlight broadcasters through case studies.

Think you have an interesting use of the service? Cater to a lot of viewers? Sell content with Pay Per View? Contact anthony@dacast.com to get promoted.
Monthly Webinar – Getting Started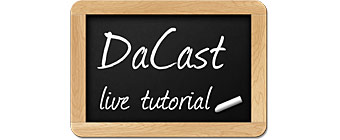 On the first Tuesday of each month, DaCast conducts live tutorials to help you learn the basics of the video platform.
Community – Support Resources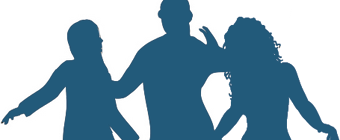 For those taking the HTML5 plunge, our community is an excellent place for a little more information or to help you get started.

With over 600 active participants, the resource community can give you fast advice or cite best practices for using the new service.
Read more »