August 2014
August 27, 2014
beta: ultra thin video player
For August 2014, DaCast shows off a new ultra thin embed live video stream and on demand player in beta. Details below on how to sign up to take advantage of the faster, more robust embedded player. Plus details on the success story of furLifeLiving, the first live reality show staring pets. Finally we spotlight the best ways to monetize your video content in today's market.
Success Story – furLifeLiving and furReality
Using DaCast, furLifeLiving reduces their costs and offers secure live streaming of the first "fur reality" programming- straight from their website. furLifeLiving uses a multi-cam presentation for viewers to follow pets around the house in real time.
Spotlight – Best ways to monetize web videos
Interested in making extra money from your video streaming and add a new source of revenue? Read our detailed article to look over what method might be right for you and your audience. Weighs in on advertising, sponsorship and Pay Per View.
Beta – New video player

DaCast is starting a new video player beta for our ultra thin player. This is a faster, more robust version of our current player with enhancements. Interested in trying it out? Open a ticket with us and if you are using Pay Per View please mention this.
Monthly Webinar – Getting Started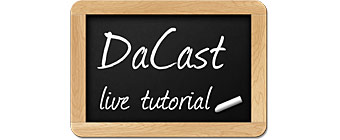 On September 2nd, DaCast will be hosting a live tutorial of the platform for a quick guide to live and on demand streaming. Participate in our Q&A to talk directly with the DaCast specialist presenting.
Community – Support Resources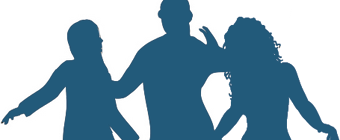 Interested in business video hosting of files? Our support FAQ is available with resources on VODs and file hosting. Get pro advice and learn more about advanced DaCast features like the ability to do multi-bitrate for on demand streaming.
Background:
This is the August 2014 newsletter for video streaming. Newsletters cover new developments at DaCast, offers and general advice on broadcasting. Customers and broadcasters will also get occasionally highlighted. Interested in being featured yourself? Feel free to contact us over chat and mention your unique case. Highlighting content, audience or Pay Per View success are good starting points to get featured.