Decemeber 2012
December 28, 2012

New Year…New DaCast
A new year, and a new DaCast. We highlight a great customer, selling video content, while we also give an exclusive, early sneak peak of what the new DaCast coming in 2013 looks like.
New Feature – New Platform
Coming January, the DaCast platform will be changing.
The new platform offers additional features, easier navigation and more effective management of live and on demand video content. More coming soon.
Get Your Video Highlighted
Want to be featured in newsletters or case studies that are seen by thousands of visitors each month?

Contact anthony@dacast.com to see if you would make an interesting case study and to be featured in mailings and other DaCast outreach. 
Success Story – Mishka Productions
Mishka Productions has been doing life-changing, live and inspiring events for over ten years.
With DaCast, they offer live broadcasting through a player with an integrated, easy to use payment system.
Monthly Webinar – Getting Started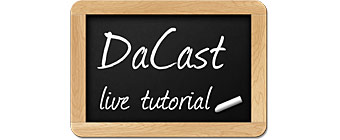 DaCast hosts live, video tutorials every other Tuesday. Interact with staff and learn the basics of the platform.
Community – Support Resources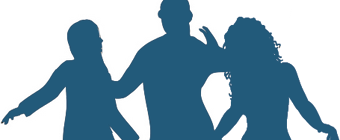 Ring in 2013 by joining DaCast's online video community!

Get advice, tricks of the trades and learn what other DaCast users are doing to be successful.