November 2014
November 19, 2014
embed on twitter
For November 2014, DaCast releases a new way to embed live video stream players. Using a new share code, broadcasters can take their streams straight to Twitter so viewers can watch from the social network. In addition, DaCast is offering the return of our best and most popular promo. Until the end of the year, purchase an annual plan and get an extra month free! Plus read on to learn everything there is to know about broadcasting sports in the field from a license rights perspective.
Offer – 13 months for the price of 12 with annual plan
Approaching the year's end, DaCast is celebrating another fantastic close with a great offer. From now until December 31st, purchase an annual plan and get 13 months of service for the price of 12. This is our most popular offer, so don't miss it.
Spotlight – Streaming rights for location broadcasts
Interested in broadcasting and curious about licensing issues related to streaming public content? Read our latest article and learn about doing streams that involve crowds, youth players and location rights before charging money for your video.
Feature – Embed video on Twitter
As our new player is out in the wild, DaCast has also introduced a quick, easy way to embed on Twitter. Using a new Facebook and Twitter sharecode, broadcasters can embed and stream directly from a feed. This feature supports both live and on demand.
Monthly Webinar – Getting Started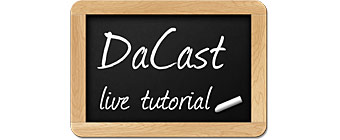 On December 5th, check out our live webinar with tips and reports on the best ways to promote your live streams. Will include stats on broadcasting and things to know in advance of your streaming event. Participate in our Q&A to talk directly with the DaCast specialist presenting.
Community – Support Resources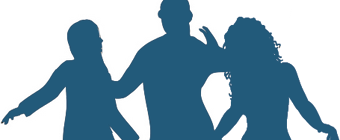 Wanna make money with your video project? Use our support FAQ and learn the ins and outs of the DaCast paywall. Attach Pay Per View or Subscritions and start earning money. Plus find out how to add a PayPal option to the paywall or discover the promo code feature.
.
Read more »
Background:
This is our November 2014 newsletter for streaming services using DaCast. Generally the newsletter is used as a platform to announce new features, such as the Twitter embed one contained here. Offers, both related to the service and encoder related, are also often included. A blog highlight or case study reference are also generally included. This particular edition highlights a blog on broadcasting rights, although the next will focus a winter themed case study.
Also, on the rare occasion, DaCast will ask for broadcaster support as well. Last month the company asked for people to support us in the annual Reader's Choice Awards for Streaming Media. Broadcasters answered that call and DaCast is now a finalist for the Enterprise Video Platform category. Everyone at DaCast would like to profoundly thank our broadcasters for making that possible.
If you aren't receiving the newsletter and would like to, sign up for a DaCast account. You will be automatically added to the newsletter list upon account creation.