October 2013
October 28, 2013
reader's choice awards 2013
For October 2013, DaCast has been nominated for the Streaming Media Magazine Reader's Choice Awards. Find out how to show your support for DaCast in two nominated categories. Also enjoy a special bandwidth offer for streaming services. Plus learn more about Earth Web Media and Shaman World through a case study on their Pay Per View monetization approach.
Vote – Streaming Media Readers' Choice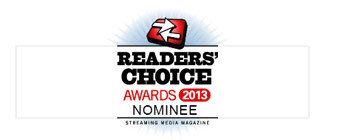 Please show your support for DaCast by voting for us as best Live Video Platform and Best Media & Entertainment Video Platform in Streaming Media Magazine's 2013 Readers' Choice Awards.

Cast your vote before October 25th.
Offer – Fall Bandwidth Referral Bonus
Through the months of October and November, DaCast is running a fall referral bonus program.

Refer an account and both will get extra bandwidth. Check the program for more details and email contact@dacast.com with accounts you have referred.
Success Story – Earth Web Media
Earth Web Media/Shaman World offer video live and on demand to connect people with the natural world.

Through DaCast, Earth Web Media is able to present these streams with unobtrusive Pay Per View to generate additional revenue right from their site.
Monthly Webinar – Getting Started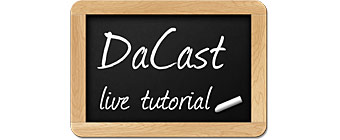 Join us on November 5th for a live tutorial, with Q&A. The tutorial will focus on best practices using the DaCast video platform for live and on demand broadcasting. Perfect for beginners to video streaming or veterans.
Register now to attend the live event. Participate in our Q&A to talk directly with the DaCast specialist presenting.
Community – Support Resources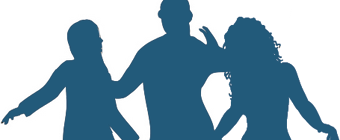 DaCast is approaching the final stretch on its beta for HTML5 services. 

Want to get the jump on everyone and master the it now to reach mobiles?

Join our community, a resource with over 700 participants, to get quick answers and learn the ins and outs of HTML5.
Read more »
Background:
This is the October 2013 edition of the newsletter. Newsletters will have a feature or offer as a cover story, although this nomination focused one is a little different. Cover stories and advice for video broadcasting will often make up additional stories. Not getting the newsletter right now? Sign up for a DaCast broadcaster account and have a new edition delivered to your email box each and every month.