October 2014
October 15, 2014
new faster player
For October 2014, DaCast unleashes a new embed live video stream player. Ultra thin in performance, the player is 20 times faster in loading. It comes complete with new features as well, improving package performance. DaCast is also celebrating an award and a nomination this month. The company was chosen as one of the top 100 companies in the industry. DaCast was also nominated for the Streaming Media Readers' Choice awards. Be sure to vote for us.
Vote – Streaming Media Readers' Choice
Please show your support for DaCast by voting for us as best Live Video Platform and as best Enterprise Video Platform in Streaming Media Magazine's 2014 Readers' Choice Awards. Please cast your vote before October 24th.
Read more »
DaCast – Top 100 video streaming service
For the second year in a row, DaCast has been awarded as one of the top 100 companies that matter most in online video. Selected by a panel of judges who are experts in the industry, the list includes encoder makers and services including DaCast partner Akamai.
Feature – New ultra thin player
DaCast has unleashed its new, faster video player. Clocked at 20 times faster loading, the video player gives your viewers a much improved experience. In-player package capabilities are also improved, allowing more content and easier navigation.
Monthly Webinar – Getting Started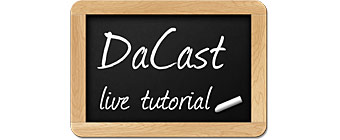 On November 4th, DaCast will present a live tutorial. The webinar will show you everything you need to know to stream with DaCast. Including spotlights on live and on demand. Participate in our Q&A to talk directly with the DaCast specialist presenting.
Community – Support Resources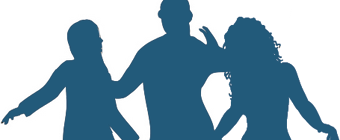 New player, more features… same easy embedding. Our support FAQ is available with resources for broadcasting. The new player is more robust, but adding it to your site is the same. First time broadcaster? Learn about the offered embed codes to find the one for you.
Read more »
Background:
This is the October 2014 newsletter for broadcasting and streaming with DaCast. Topics on newsletters will vary, although new features and offers are mainstays. This particular newsletter gives voice to our new, ultra thing player. Previously in beta, announced in our August 2014 newsletter, the new player is now available for all accounts. Normally a blog entry would be entered into the newsletter as well. However, this particular newsletter is heavy due to DaCast getting awarded in the top 100 and nominated for the Reader's Choice Awards as well.
Not getting the newsletter? Be sure to sign up for a DaCast account and be given a new edition each week.