Stream for the World. Right from Your Webcam.
Live streaming should be easy. With Dacast, you just need to turn on your webcam, and connect directly with your audience! No third-party software or complicated setup. Plus, it's free.
Start Live Streaming in 1 Minute. Tops.
Open Dacast. Name your stream. Turn on your webcam. Get Started! No technical documentation to read. No tricky set-up. Browser-based streaming makes connecting with your audience simple, easy, and fast.
No Extra Hardware Required
No expensive camera or third-party software to share your content with your viewers.If you have a Dacast account and a webcam, you have all the equipment you need to start a live stream and connect with your audience!
FREE for all Dacast users
It should be easy for everyone to connect with their audience, which is why our webcam direct live streaming feature is FREE for all Dacast users.No extra or hidden fees. Start right away and become a live streaming pro in no time.
Enjoy Full Encryption with Easy Setup
You want your stream to be secure. Dacast ensures your live stream is fully encrypted, no matter how you create your stream. Even if you're a beginner, your live stream is going to be just as secure as every other stream on our services.
Store Livestreams for Later
When you produce great content, you don't want it to go to waste. You can store a copy of all the livestreams you create with your web camera and use that content on your site however you want.
Share Every Moment With Your Audience. Try Dacast Free for 14 days. Stay Forever.
No credit card required.
Start Free Trial
Share Experiences. Launch Products. Educate. Instantly.
Workout with Your Audience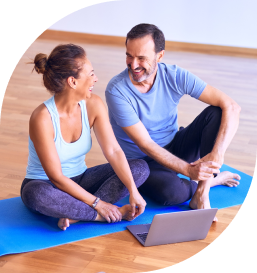 Do you conduct workout classes? Do you offer personal training sessions? Expand your audience with our easy-to-set-up webcam live-streaming option.Take your computer, face it towards your workout area, turn on the camera, start your stream, and teach everyone watching how to workout!
Share Faith Without Limits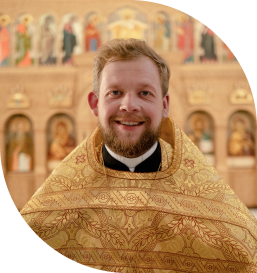 Sharing your faith should be easy. Church services. Bible sessions. Youth Group. Marriage Counseling.Share and connect over faith with viewers worldwide via a web camera. Dacast makes it easier than ever to share all faith activity, from large services to small group sessions, with your viewers.
Share Your Gaming Anytime. On your terms.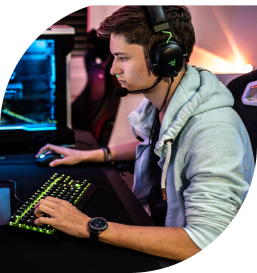 Love to game? Want to share your gaming experience worldwide on your own platform? Dacast allows you to share your gaming, right from your webcam, without any additional software needed. Connect with your fans, on your terms, right from your webcam.
Make Education Easy.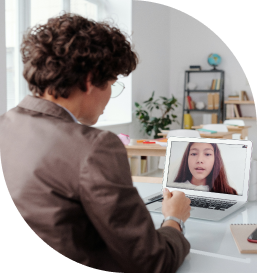 Accessing education shouldn't be hard for the teacher or the students. With Dacast simply use your webcam to record lessons and connect with your students.If you have something to share and someone who wants to learn it, all you need to reach them is a computer or mobile device with a webcam built-in and a Dacast account, and you are ready to go!
Host Casual Livestreams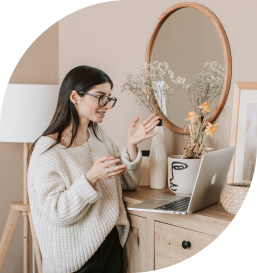 Sometimes, you want to casually connect with your viewers. Maybe you have new information you want to share quickly. Or perhaps a last-minute meeting you want others to join in on.Whatever the reason, with webcam live streaming, you don't need a big event or production to connect with your viewers. Casually connect with your viewers whenever you want to.
Provide Greater Access to Corporate Meetings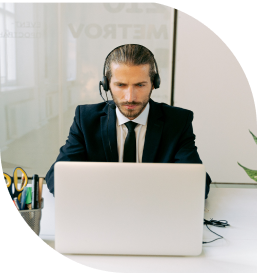 When holding corporate business meetings, there are often stakeholders you want to be privy to the information. With the ability to live stream from a webcam, set up a webcam, connect to Dacast, and allow all stakeholders to join meeting live.
5 Reasons to use Dacast's Webcam Live-Streaming
Free for All Dacast Users
Easy to Setup
Quickly Share Content
Enjoy Full Encryption
Real-time Latency
Ready to experience how easy it is to connect to your audience via webcam? Try a 14-Day Free Trial Today.
No credit card required.
Start Free Trial
Frequently Asked Questions
Do I need extra software to live stream from my webcam?
No! The great thing about this feature is if you have a webcam and a Dacast account, you have everything you need to create a live stream right now.
Will my broadcast still be encrypted?
Yes! When you broadcast content from your webcam, Dacast will protect and encrypt your content.
Are there additional fees to use this feature?
No! Anyone with a Dacast account can use WebRTC to broadcast directly from their webcam for free. At Dacast, we believe it should be easy to connect via video with your viewers, which is why we are making WebRTC free for all users.
Will the quality of my broadcast be lower because I am using a webcam?
No! The quality of your broadcast will not be compromised because you are streaming from your webcam. Just like with other forms of live streaming on Dacast, you are able to determine the quality level of your stream for your viewers.
Can I use my webcam to live stream to China?
Yes! You can use your webcam to live stream anywhere in the world. You can use WebRTC with other Dacast features, such as China live streaming and multi-CDN support. Using a webcam doesn't limit your use of Dacast; it expands the possibilities.
Is WebRTC hard to use?
No! WebRTC is as simple as it gets. Plugin your webcam, start Dacast, choose the setting for your broadcast, and go live!
Share Every Moment With Your Audience. Try Dacast Free for 14 days. Stay Forever.
No credit card required.
Start Free Trial