You have the possibility to download all your VOD directly from the Back Office as a file on your own hardware devices.
This feature comes automatically with the Auto Archiving beta feature or is automatically provisioned on your account if you are a Premium plan and above. 
Please note that for now you can download your VODs directly from the back office at no extra cost.
In the future, the downloading will be deduced from your data usage. When this is the case, you will be contacted and our support material will be updated.
This article will guide you through the downloading of VOD directly from your DaCast account.
1/ Please click on the green icon under the column ACTIONS, framed in red in the screenshot below:

2/ The following pop-up should appear: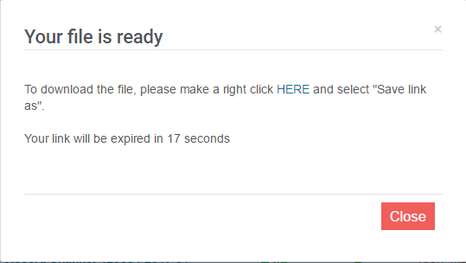 3) Please make a right click on "HERE" and select "Save link as…" as shown below:
3/ Please select where you want to save your file on your hardware device and under which format.
Please note that the default format for VOD downloading is mp4. 
For instance, here is what you should see if you are using a PC: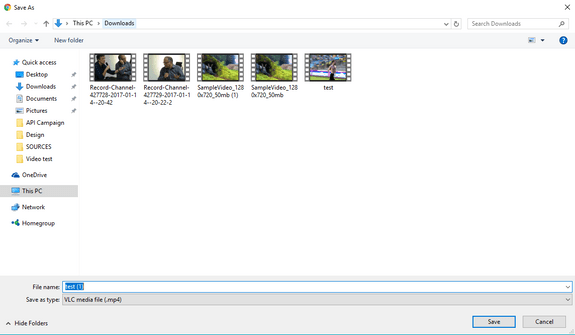 Click SAVE.
Your download will then automatically start.
Please note that the downloading of VOD with a title including a non-latin alphabet is not working for now. 
The title of the VOD has to be in latin alphabet to ensure a successful download (you can rename the VOD using another alphabet just after your download is complete).
We will update this support article as soon as this is fixed.
Please note that you cannot download the same file more than 5 times per 24 hours.