First, be sure to use the iframe code when embedding to your Wix site. This is found under PUBLISH SETTINGS for your individual content.
Next, go to your Wix site. Click on Add → Apps → HTML → HTML code
Then just simply copy and paste your iframe code.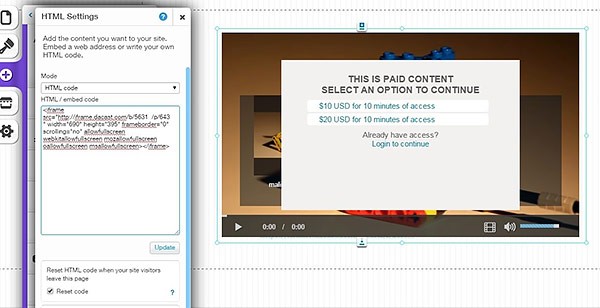 Now click on update and there you go!