This guide will help you stream on a DaCast channel using the ManyCam encoder.
Please follow these steps:
1) If you don't have this encoder installed already, please download it here: https://manycam.com/
There is a free version available with limited features.
2) Login to your DaCast account, select the channel you want to stream on and go under the encoder setup section.
3) Under the step 2, please select "other RTMP encoders" and take note of the following information:
Stream URL Example: rtmp://p.ep000000.i.akamaientrypoint.net/EntryPoint
Stream Name  Example: dclive_1_xxx@000000
Login Example: 210000
Password Example: 000111
Please see the screenshot below to help you:
4) Please open ManyCam and click on the Menu Icon as shown below: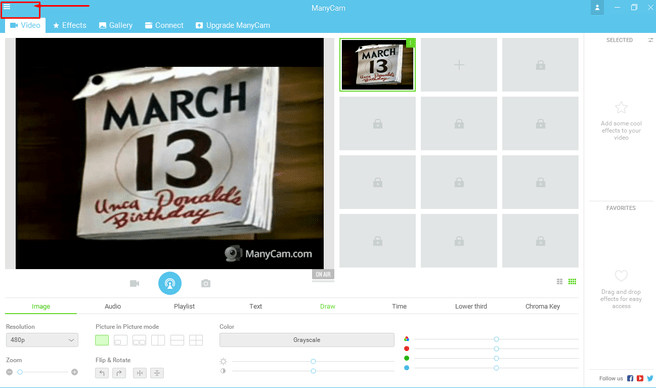 5) Please select RTMP as shown below:
6) Once you are in the RTMP section, please click on "+ Add RTMP server" as shown below:
7) Please name your DaCast chanel (in this example we have named it DaCast) and fill out the fields using the information from the encoder setup page from your DaCast account:
Enter your Stream URL under SERVER
Enter your Stream name under STREAM KEY
Please turn ON the control ACCESS REQUIRED 
Enter your login under LOGIN
Enter your password under PASSWORD
Here is what you should have:

Once you have entered all those information you should be able to click on the CREATE button.
If the CREATE button is not clickable you must have missed an information.
8) Once your channel is created, please click on the BACK button as shown below:
9) Please click on the "STREAM" icon as shown below: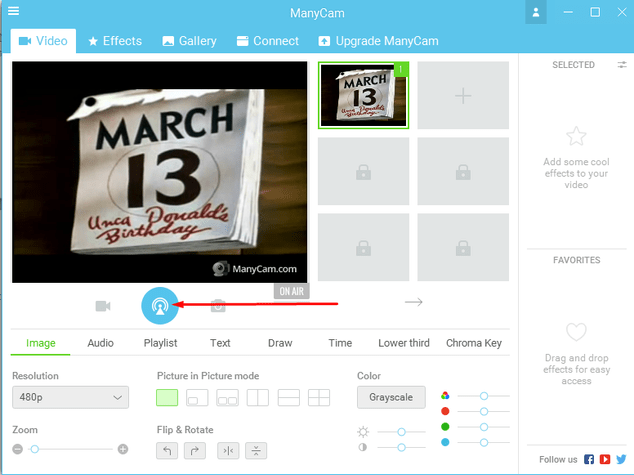 10) Then Please select the channel you have just created as shown below: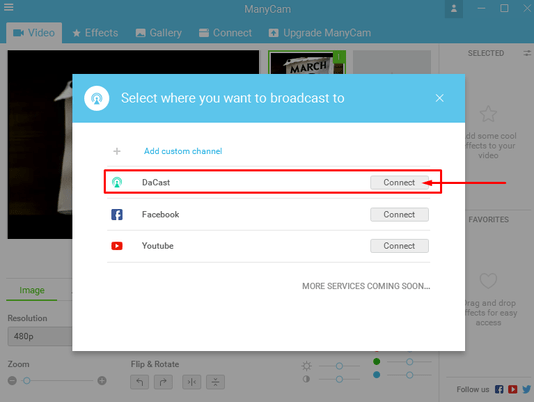 You're now streaming!