The answer of which username/password to enter in your encoder depends on the type of live stream you are broadcasting.

For "All Device" (HTML5) streams, please get the login and password found under 

.
These are specific to each channel. In the case of Adobe Flash Media Live Encoder, you will need to enter it each time you connect to stream.
You can find them by clicking on your channel, and then on 

, see the highlighted area below.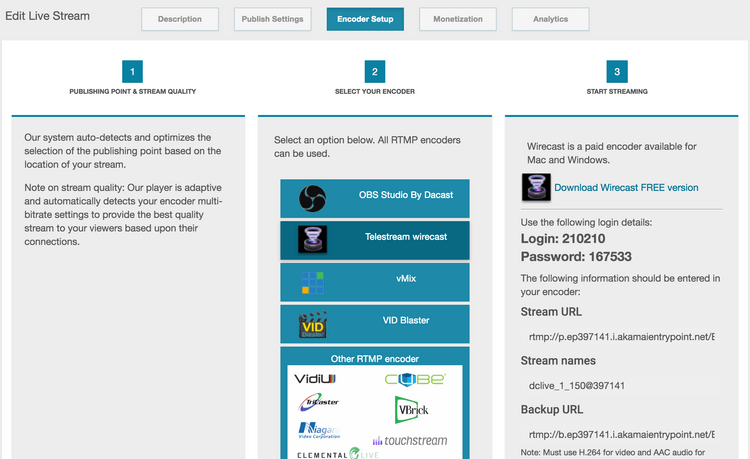 Note: if you are still having issues, try typing the numbers in rather than copying and pasting to make sure you aren't accidentally adding in extra characters like spaces.
For "Flash Only" streams, and this goes for any encoder that asks for a password, this field can be left blank.