Live Streaming & Video Hosting Platform
The DaCast live streaming and video hosting platform publicly launched in October of 2010. This was after two years of development. The company's goal is to offer the highest quality streaming solutions available at the most competitive pricing. DaCast has been offering the best online video platform that simplifies the distribution of premium media content.
More than 115,000 professional broadcasters and businesses have trusted DaCast for delivering their live and on-demand video content.
Top quality streaming is available for all DaCast users thanks to a NetAlliance partnership with Akamai CDN, offering 240,000 servers located worldwide.
DaCast also offers optional and easier video monetization via ads insertion and an integrated paywall but also partnerships with powerful video monetization platforms such as Inplayer and Cleeng.
Awards
Part of the Top 100 Online Video Companies for 5 years running
It is the 5th year in a row that Streaming Media nominates DaCast in its top 100 companies doing the most interesting and innovative work in streaming video.
6 Years of Being Nominated to Streaming Media Readers' Choice Awards
Professional Broadcasters have nominated DaCast to the Streaming Media Readers' Choice Awards for 6 years. In 2018, DaCast was a finalist in the categories Best Live Streaming Platform and Best Small/Medium Business Video Platform.
DaCast is a winner of the 2018 Streaming Media Readers' Choice Awards
25,000 professional broadcasters voted and made DaCast the winner of the category Best Small/Medium Business Video Platform in 2018. Thank you for your support!
Part of the Top 50 Online Video Companies
DaCast went even further and got selected as one of the Top 50 online video companies that matter the most in 2018. This Top 50 is "the cream of the crop, the companies that are here today and won't be gone tomorrow."
They have been talking about DaCast
They have been satisfied with DaCast
"DaCast is the only company that is willing to flex their business model in accordance to their client's needs."
Chris Morton
CEO at Video Hub
"The support that DaCast offers is particularly good compared to other streaming providers, making them a clear choice for my business."
Lindsay George
CEO at ComeSee TV
"DaCast is a quality streaming service with support for multiple channels and mobile compatibility at an affordable rate."
Chris Awad
DIGITAL MARKETING EXECUTIVE at St. Mary & St. Antonios Coptic Orthodox Church
"When we saw that DaCast had more features than our previous provider at a better price, we happily made the switch."
Bryan James Alves
works at Christ's Commission Fellowship
"DaCast allows us to plug in quickly for a live event and promote to the masses at our own pace!"
David Vincent
Executive Director at WPH Live
"We tried other services, but finding DaCast was great as it's the best solution for keeping our content secured while expanding our global reach."
Eugeniusz Strzalka
works at TV-POLMUSIC
Management Team
Stephane Roulland
Chief Executive Officer
Stephane is a serial entrepreneur with 15 years in video streaming. He founded the Web streaming portals Loftv, Divertis, and VideoClick as well as several web marketing firms. Previously, he specialized in IT at Arthur Andersen. Stephane has an MBA from the Sorbonne.
Emmanuel Aldeguer
Chief Technology Officer
Emmanuel has 10 years of experience in the video industry, most recently as CTO at Trace TV (a Modern Times Group company). He has a Master's degree in Engineering and Video & Audio systems from the University of Valenciennes.
Board of Advisors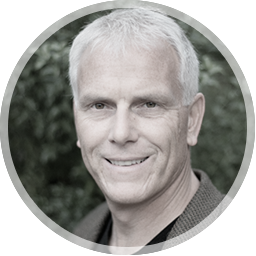 Chuck Wallace
Chuck Wallace is an operating executive and adviser to Internet service and software companies. He served as the CEO of Ustream and a co-founder and senior executive for 8 years at Esurance. Chuck has a BS in Engineering Mechanics from the US Air Force Academy, an MBA from the Wharton School, and a JD from the University of Pennsylvania School of Law.
Paul Gomory
Paul Gomory is a senior technology recruiter, specializing in recruitment of CEO's and CXO's. Paul is also an investor in several venture capital funds, is a member of l'Association Leonardo, and an adviser to Vaience and Lenos. He graduated from Stanford Business School and Amherst College and attended Institut de Hautes Etudes Internationales.
Looking to become a broadcaster?
The DaCast streaming service features no start up fees and provides several pricing methods.

The DaCast team gives platform updates and reveals feature additions from our blog. Check for tips and tricks for broadcasting as well. Occasional offers are also listed for streaming services and broadcasting tools.
An archive of all current and past company press releases. Read over previous announcements and developments. An attached media kit, complete with supplemental downloads and images, is also included.
The company has partnered with CDNs to provide a secure, worldwide streaming service. Deals for encoding technology, merchant accounts and payment methods ensure an out of the box experience.
DaCast has a global staff that allows for constant service monitoring, guarantying network stability. Sales, billing and technical support contact information is available. Contact us for future partnership or investment opportunities.
Read over DaCast focused articles and editorials from other publications, websites and blogs. The service has been covered in sources that include GigaOM, VentureBeat and the New York Times.
Wanna know more about DaCast's many broadcasters? DaCast is trusted by some of the top companies in their field. This includes those streaming educational, sports, entertainment, conference and more content.
Join our Team
Wanna join our team of streaming professionals? Check posted job listings and submit your resume.