Account Executive/Inside Sales
Company Description: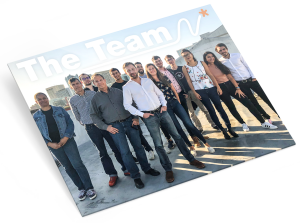 Dacast is a leading innovator in the field of video streaming, both live and on-demand. We deliver a highly integrated, online video platform that enables content producers to take total control of their video through a white-label platform with built-in Pay Per View revenue capabilities and robust APIs for integration with other platforms, apps, and cloud-based solutions.
Dacast is a fast-growing company headquartered in San Francisco, California with a European office in London, England, and additional operations in Manila, Philippines.
Please visit www.dacast.com for further information.
Job Requirements:
We are seeking an experienced Inside Sales Account Executive to join the sales team.
This highly motivated, passionate, and self-driven team player will play a critical role in our business growth.

As an Account Executive, you'll be a core member of our sales team and report directly to our head of inside sales. You'll play a major role in growing our company. Demonstrating high levels of professionalism and product knowledge, this individual will work closely with our online marketing team and Sales Development Reps to close qualified inbound leads and drive our revenue growth.
This role is for candidates with at least 3 years of experience in closing SaaS sales at volume. 
If you have the drive to help build an exciting and successful cloud platform company and are looking for a sales position that rewards your hard work generously, we want to talk to you.
Job Responsibilities:
We are looking for an aggressive inside salesperson to sell our cloud-based services to TV broadcasters, media companies, enterprises, schools, government organizations, and others.
As the Account Executive, your daily duties will consist of:
Learn and demonstrate a thorough knowledge of Dacast services and value proposition.

Contact and close qualified inbound leads passed to you by the Sales Development Reps.

Educate prospects on the platform in conjunction with the SDRs.

Rapidly assess prospect needs and the suitability of the Dacast platform as a solution.

Identify high-value opportunities upon which to focus your time and efforts.

Expect to interact with a large number of prospects/day.

Help to guide and train the SDR's on your team so they deliver higher volumes of better-qualified leads.

Identify and close near term upsell opportunities among the new customers you have recently closed.

Manage daily activity and forecasting using Salesforce.com and other sales tools.

Meet or exceed monthly, quarterly, and annual sales quotas.
Qualifications:
Driven sales performer with demonstrated ability to meet/exceed quotas.

Experience with sales at a SaaS-based business is a must.

A minimum of 3 years of sales experience with a proven track record of meeting targets is required. (5+ years preferred).

Exceptional verbal and written communication skills.

Strong work ethic, highly motivated, and adaptable.

Ability to contribute as a team player in a high-energy sales environment.

Strong time management and organizational skills.

Knowledge of SaaS and cloud computing basics and/or the ability to learn rapidly.

Experience in entertainment and events markets (sports, TV, video production) or enterprise software is desirable.

Fluent and comfortable with English.

4-year college degree preferred.

Fluent in Spanish.
We provide our sales team a sophisticated set of sales automation and communication tools (Salesforce, Pardot, HelpScout, etc.) and deliver a large and growing number of new sales every month. 
Success will be measured by the amount of new revenue you close each month. Variable earnings come primarily from sales to new customers but also from upselling to existing accounts.
Availability: Dacast is looking for someone who is willing to start as soon as possible.
Location: USA / Remote 
Type: Sales, Full-time.   
Experience required: 3+ years.
Compensation:
Compensation is based both upon individual performance and team performance with a focus on individual sales accomplishments. It includes a base salary of 60K and OTE of $120k.
Health insurance, vacation.
Applying: To apply, please send your resume to carreers@dacast.com with the job title in the Subject line.