Principal Cloud Infrastructure Engineer
Company description: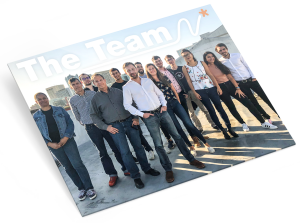 Dacast is a leading online streaming and video provider who has been consistently selected as a leader in "Over the Top" streaming.
Current environment of virtual presence has offered a tremendous opportunity to Dacast and we have seen double-digit growth over the last 12 months.
Dacast is headquartered in San Francisco CA, with offices in UK and France.
Engineering Team: 
Our Engineering team's mission is to build a ubiquitous multimedia streaming platform that provides industry-leading experience to users around the world.
We Achieve Excellence through innovation Quality, Commitment, Teamwork, and hiring High-Quality engineers. We currently have an engineering presence in the USA, UK, Colombia, and France.
As part of our global engineering expansion, we are looking to build a center of Engineering excellence in France to expand our expertise in Hyper-Scale cloud infrastructure, Video Encoding, Video Players, Web Frontend development, and Testing and Automation.
About the role:
As part of the Hyper-scale cloud infrastructure expansion, we are planning to build a global reach infrastructure that is fast and scalable to millions of users. Our streaming platform is a full-service multi-tenant platform that includes, multi-users, billing, content management, platform integration with value-added providers, and Open APIs. This is an exciting opportunity for someone who likes to build and take pride in accomplishments. We use cutting-edge technologies such a Function As A Service, Key-Value Databases such as DynamoDB and Casandra, Distributed caching, Indexing services such as Algolia, Elasticsearch, Cloud scale monitoring, etc. Following projects are some of the projects this team will work on:
Multi-tenancy and Multi-user
Global-scale cloud infrastructure monitoring
Performance and Scalability Enhancement at a global scale
Billing and Multi-currency support
Analytics
DevOps enhancements
As the Principal Cloud Infrastructure Engineer of our Engineering team, you will be taking the lead in Architecting, Designing, and Optimizing our platform to serve the growing needs. You will also be responsible for guiding and mentoring other engineers in the organization and providing strategic technical suggestions to the VP of Engineering and other executives of the company. Principal Engineer is the topmost level of the Dacast technical ladder and a very crucial position for our company, hence we are in search of an engineer who has produced world-class results.
Experience:
You have been a principal member of building a large scale cloud platform
You have over 15+ Years of experience in the industry
You have at least 5+ years of experience in Cloud infrastructure
You have designed and implemented cloud infrastructure with experience in scaling to meet operational need
You are an expert in several of the following cloud infrastructure technologies: Microservices, Lambda, Databases, REST, Caching, Persistent Queues, Event handling at large scale, Billing, etc…
You have experience in major cloud provider platforms such as AWS, Google Cloud Platform, Azure, etc…
You have expertise in monitoring and performance benchmarking of cloud infrastructure and the use of Timeseries databases.
You have a passion for video streaming and huge plus (though not mandatory) having prior experience in Video streaming
Location: France
Education: Master's or Bachelors Degree in computer science (desired ) or demonstrable achievements.
Type: Full-time.   
How to apply: Drop us an email at careers@dacast.com with your resume and tell us about yourself.