IT Project Manager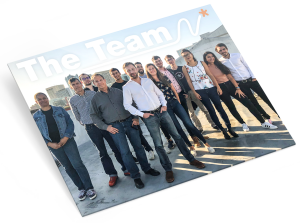 POSITION DUTIES: 
Work closely with the VP of Engineering to maintain the schedule for technical development. Communicate with developers to understand the effort and resources needed for each project, using video chat, text chat, email, and documentation tools.
Stay in daily communication with developers and designers to make sure projects are executing on expected timelines, and to quickly recognize problems when they occur.
Keep stakeholders apprised of project progress and expected releases.
Maintain scope of projects, preventing scope creep from threatening release dates or project coherency.
Recognize miscommunication between stakeholders and developers, or areas where requirements might need to evolve due to surprises or oversights and rectify those situations. Keep the customer service and marketing departments apprised of upcoming features.
EDUCATION REQUIREMENT: Bachelor's degree (or foreign equivalent) in IT or IT Management
EXPERIENCE REQUIREMENT: 1-year experience as IT Project Manager or a tech position such as a developer or IT Engineer
SPECIAL REQUIREMENTS: 1-year experience using JIRA, AWS, FIGMA, GITHUB, INDESIGN, DATADOG, GOLANG, JAVASCRIPT, REACT
RATE OF PAY: $70,720.00 to $97,000.00
HOURS: 40hrs/week. 9 am to 5 pm.
LOCATION OF EMPLOYMENT: 1175 Folsom Street, 3rd Floor, San Francisco, CA 94103
MAIL RESUME: to Dacast Inc. HR, Job #388, 1175 Folsom Street, 3rd Floor, San Francisco, CA 94103
This notice is posted in connection with the filing of an Application for Permanent Labor Certification (Form ETA-9089) with the Department of Labor for this job opportunity in compliance with 20 CFR §656.10(d). Any person may provide documentary evidence bearing on the application to the Certifying Officer of the U.S. Department of Labor holding jurisdiction over the location of the proposed employment: U.S. Department of Labor, Employment and Training Administration, Office of Foreign Labor Certification, 200 Constitution Avenue NW, Room N-5311, Washington, DC 20210.