Operations Administrative Assistant
Company Description: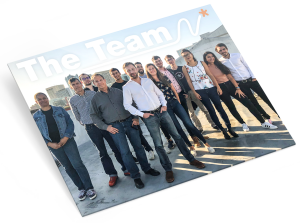 Dacast is a growing innovator in the field of online video streaming, both live and on-demand. We deliver a highly integrated, Streaming as a Service video platform that enables content producers to take total control of their online video through a white-label platform with built-in revenue capabilities. Our SaaS platform removes traditional barriers and enables users to start streaming content over the cloud and monetizing it very rapidly.
Dacast is headquartered in San Francisco, California with an office in London (UK) and additional operations in the Philippines.
We are seeking an ambitious Administrative Assistant to join our Operations team full-time in the San Francisco office. You will be responsible for providing administrative support to ensure efficient finance, sales, and HR operations as well as to help us support the rest of our global team. You will also assist the COO in the daily management of the San Francisco office, facilities, and assets.
We need you to help us by taking charge of:
Basic bookkeeping and data management in support of our financial team

Providing support for hiring, payroll, and management of HR-related information

Ensuring clear communication among employees in support of the HR team

Sales and account administration support for our global sales and success teams

Ensuring the maintenance, mailing, shipping, supplies, and equipment at the San Francisco office

Keeping the office organized (documents, equipment, and supplies)

Setting up and enforcing sustainable and covid-19 office policies

Creating and maintaining an up to date filing systems (physical and electronic)

Coordinating domestic and international travel, including flights and hotel reservations

Driving the planning and execution of company events

Performs other related duties as assigned
Qualifications
High school diploma or equivalent, college-level preferred

Highly motivated and adaptable with a strong work ethic

Ability to ensure confidentiality

Strong time management and organizational skills

Good communication and interpersonal skills

Fluent and comfortable with English

Proficient using Google/Microsoft Office apps and able to learn quickly

Comfortable in multicultural settings

Ability to work independently
Availability: The expected workload is 40 hours per week but we will consider reduced hours for the right person. The candidate needs to be able to be in the office at least 4 days a week. The exact hours are flexible.
Type: Full-time/Part-time
Experience required: 0-5 years
Location: San Francisco, CA
Compensation: $20-25 per hour commensurate with experience and ability.
To Apply: Drop us an email at careers@dacast.com with your CV and tell us about yourself.