Office Manager / Administrative Assistant
Company Description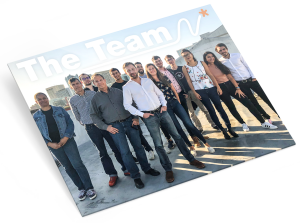 Dacast is an innovator in the field of online video streaming, both live and on-demand. We deliver a highly integrated, Streaming as a Service video platform that enables content producers to take total control of their online video through a white-label platform with built-in revenue capabilities. Our SaaS platform removes traditional barriers and enables users to start streaming content over the cloud and monetizing it very rapidly.
Dacast is headquartered in San Francisco, California with an office in London (UK) and additional operations in the Philippines.
Job Requirements
We are seeking an Administrative Assistant to join our San Francisco office. As an Administrative Assistant, you will be responsible for providing administrative support to ensure efficient operation of the office. You will support employees through a variety of tasks related to organization and filing.
Job Responsibilities
Point person for maintenance, mailing, shipping, supplies, and equipment
Provide assistance in hiring as well as payroll and HR related documents
Help provide orientation and motivation to new employees
Participate actively in the planning and execution of company events
Design, implement and maintain up to date filing systems
Responsible for maintaining the office space organized
Coordinate domestic and international travel, including flights and hotel reservations
Ensure clear communication among employees
Set up and enforce office policies such as recycling
Qualifications
Strong work ethic, highly motivated and adaptable
Strong time management and organizational skills
Strong communication and interpersonal skills
Fluent and comfortable with English
Google Drive/Microsoft Office skills
Managing processes and filing
Comfortable in multi-cultural settings
Availability: The expected workload is around 20 hours per week. Candidate needs to be able to be in the office at least 4 days a week. Exact hours are flexible.
Type: Part-Time
Experience required: 0-5 years
Location: San Francisco, CA
Compensation: $25 per hour
To Apply: Drop us an email at greg.ellis@dacast.com with your CV and tell us about yourself.