Success Story: How Cast Has Powered Healthcare Webinars & Virtual Events Through the Pandemic
Cast
is an information and technology company based in Lisbon, Portugal. This company was founded in 1991 with the main purpose of developing customized software solutions for healthcare organizations, including hospitals and clinics.
The company is relatively small, but its 30 years of business have left a notable impact on the local healthcare industry. Cast usually works with medical associations to put on events for between 400 and 4000 doctors and general practitioners.
In addition to providing technological support for events, Cast has developed information systems and solutions that are designed to automate and streamline all of the administrative activities in a healthcare unit. This includes sales, billing, patient management, scheduling, and clinical areas. Recently, Cast has been focusing on customers in the cardiology field.
Goals: What Does Cast Want to Achieve?
Although Cast offers a variety of systems and solutions, one of its main services is event hosting. They manage the digital aspects of clinical meetings, conferences, and other healthcare-specific events.
Unfortunately, COVID-19 put a bit of a wrench in things over the past year. The typical events, seminars, and conferences that Cast's clients usually hold every year could not take place in-person because of the global pandemic. The Cast team had to quickly come up with a solution to move their customers' events online. By making these important events virtual, they could keep participants safe from the effects of COVID-19 and comply with any local restrictions on social gatherings.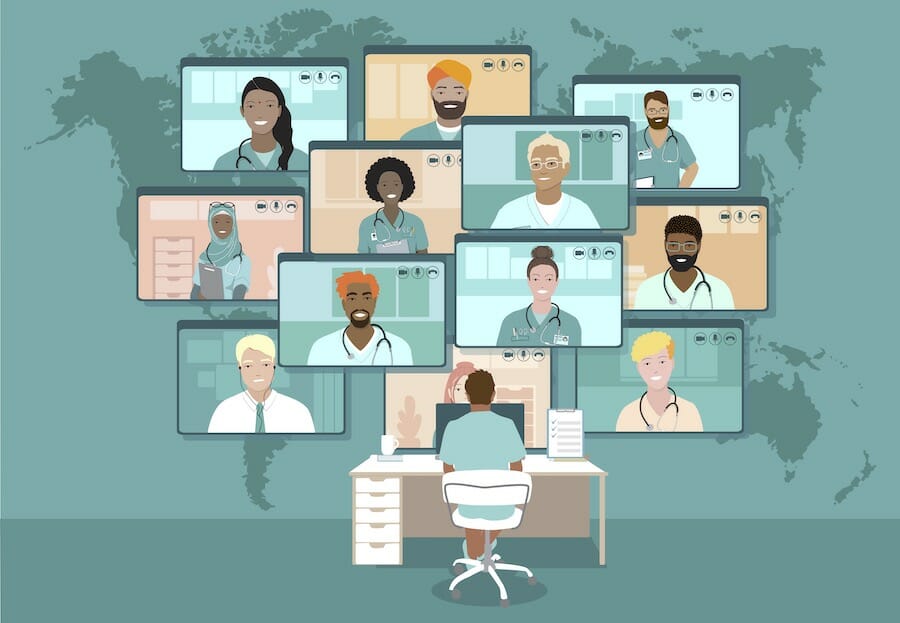 Approach: How Did Cast Use Dacast to Reach Their Goals?
In order to bring their virtual events to life, Cast built out landing pages to house video players and a solution for hosts to manage them.
They are now developing landing pages, such as the one that they did about the COVID-19 vaccine, for the different online events. The HTML pages that they create are totally customizable, and the registries are handled in node JS which means that they can open the registry to the public or password protect the event. 
The solution that Cast built to integrate with those landing pages allows Q&A and gives the customers who are hosting the event access to monitor from the backend. These tools allow hosts to see the list of attendees and monitor viewer chat feeds.  This way, they can identify detractors and block them from the stream. Access to this information also gives event hosts a good idea of who their audience is which better prepares them for future events.
At the beginning of the pandemic, Cast used Zoom to host their online events, but Zoom alone was not cutting it. They needed a robust online video platform that would allow them to embed the streams in their custom landing pages with the highest quality. They also needed access to video analytics and other professional features.
They are now streaming from Zoom to Dacast with Dacast's Zoom integration. This allows them to use the peer-to-peer function of Zoom while broadcasting to viewers around the world at the same time.

Cast chose Dacast for our reactivity. They needed support for an event on a Saturday, and they came to us the evening the day before. We responded instantly, and our support team was there for the Cast team on Saturday afternoon to ensure that the stream ran smoothly.
Rui César das Neves, the CEO at Cast, mentions that what he likes most about the partnership between Cast and Dacast is the support we've provided. He says that we've gone "above expectations" since the start. Beyond our 5 start support, he says that his team really appreciates our high-quality streaming, reliable connection, and playback protection. 
Results: What Has Cast Achieved with the Help of Dacast?
So far, Cast has hosted five events with Dacast. However, this is the beginning of a long series of online events. 
Cast has accepted that virtual events will likely be the way of the world moving forward. They don't think things will revert back to "normal" any time soon, and they will still promote virtual and hybrid events even after the COVID crisis subsides.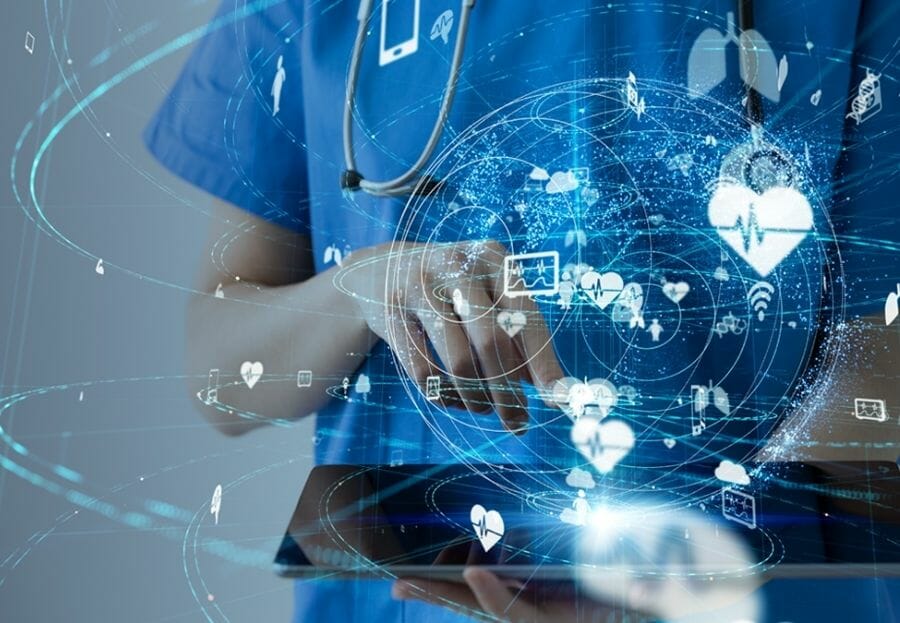 By helping their customers go virtual, Cast is filling a major need in the healthcare industry. Sharing accurate information on the virus, treatment options, vaccinations, and other medical developments has never been more critical than it is now. Thanks to the virtual events made possible by Cast, doctors and medical professionals can access information that they need to help people in the midst of this global healthcare crisis.
What's Next for Cast?
Cast has a couple of exciting moves in the pipeline. Before the pandemic, they were working to expand internationally. They have partners in Brazil and Angola, and they hope to develop their services in those countries soon. 
Cast is also hoping to expand to the pharmacy industry. This industry is closely related to the audience that they serve now, so this shift should help them reach and serve more groups of pharmacies.
Additionally, Cast has a daughter company that they founded in 2012 called MedInRes that they want to develop and expand going forward. The purpose of developing MedInRes is to sell the tech solutions developed by Cast.
Since COVID-19 has sparked the growth of virtual events and advances in the online presence of the health industry, Cast plans to expand their roster of clients and the number of online events that they host.
All of this growth and development will be made possible by Cast's partnership with Dacast.
If you're interested in trying Dacast for yourself, we invite you to take advantage of our FREE 14-Day Trial. Test out all the features for yourself free of charge. No credit card required.