Case Study: How BigTrends Delivers High-Quality On-Demand Education Videos
BigTrends is an online publishing company that specializes in providing investors with real-time trading options and investment education. Over the past 15 years, BigTrends founder and CEO Price Headley has become a regular fixture in financial news media. Among others, these media outlets include CNBC, Bloomberg Television, The Wall Street Journal and USA Today.
From Concept to Success Story with Online Video
Founded in 1999, BigTrends.com is located in Lexington, KY. Today, the company's offerings include real-time trade alert newsletters and on-demand educational "boot camp" courses. In addition, the website features a weekly live trading room and direct 1-to-1 coaching with Headley himself. Lastly, BigTrends.com also offers an extensive archive of webinars, market commentary videos, and trading white papers, all free to subscribed readers.
According to Marketing Co-Ordinator Michael Ahern, "Video is a very important part of our business. From our weekly 5-minute updates for our newsletters to our collection of on-demand education videos and trading workshops – we use it everywhere! We currently have over 250 videos hosted on dacast advanced video hosting platform. We'll be adding even more as our traffic continues to grow and grow."
Why Dacast advanced video hosting for Online Video Hosting
In short, video plays a primary role throughout BigTrends' services and products. As a result, choosing the right video hosting solution was extremely important to their team. On that point, Ahern describes: "After growing frustrated with our previous provider, we experimented with a lot of different video-hosting providers.
"We settled on dacast because of its attractive subscription packages, easy-to-use interface and consistently high-quality video delivery. The ever-evolving feature list is excellent, and the customer service truly superb!" Ahern adds.
Other video providers would experience buffering and streaming issues. dacast ensures our clients get the best possible experience from our educational material.

Michael Ahern, Marketing Coordinator, BigTrends
In particular, BigTrends chose dacast for its reliable video streaming, quality video playback, ease-of-use, and customization options: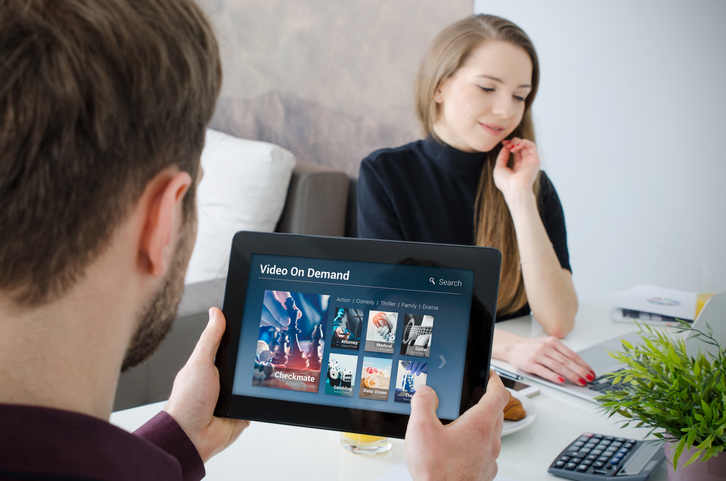 "Dacast has helped our business as we know we can rely upon it to deliver content to our subscribers – no matter where they are in the world," says Ahern.
"Other video providers would experience buffering and streaming issues. But dacast ensures our clients get the best possible experience from our educational material."
Quality Video Playback
"For us, video is an absolutely crucial medium to communicate our trading techniques. As such, the success of our company is tied to the quality of our educational videos. Most of our videos contain very detailed technical analysis instruction (which needs to be presented as clearly as possible). As such, we needed a provider that could handle very large files without any fuss."
Easy To Use
Ahern continues, "dacast couldn't be easier to use. The interface is excellent, the labeling feature is extremely handy and the various resolution options let you prioritize your video content to get the most out of your package. Plus, if you ever do have any questions or concerns, the support staff are second-to-none."
Player Customization
"We also really like that you can customize your videos with your own branding. It's an excellent feature and gives our videos a nice, proprietary edge that we didn't get from our previous provider," Ahern concludes.
Conclusion
Of course, BigTrends isn't the only business that can benefit from our video hosting platform. After reading about this success story with our online video education platform, is your business ready to take advantage of our professional streaming solutions? If so, you can sign up below for our 14-day free trial (no credit card required). Whatever your business goals, we're ready and waiting to help you with your online video needs today.