Success Story: How Studeo Group Has Revolutionized Marketing with Immersive Streaming
Studeo Group is a creative agency in Italy that specializes in interactive brand and product content. Their mission is to embrace technological evolution and to experiment with new communication models. The agency's core business is the creation of experiential spaces and multimedia exhibits geared towards sensory and emotional involvement.
This agency was founded in 2015 and was built upon thirty years of combined experience. The technical, cultural, and artistic skills of the Studeo Group help them to execute creative projects related to everything from museums and art galleries to corporations and institutions.
Goals: What Does Studeo Group Want to Achieve?
In March 2020, Studeo Group began taking steps to offer its customers and prospects digital support and solutions to overcome the inability to organize events and meetings in person. 
A proprietary platform was then developed, Campus, and a virtual green-screen set was set up in the spaces of the company with a complete recording studio for filming.
Campus, a digital platform that is simple, intuitive, and safe, makes any kind of event accessible to anyone and anywhere and welcomes guests in an environment totally personalized that favors human and commercial relations.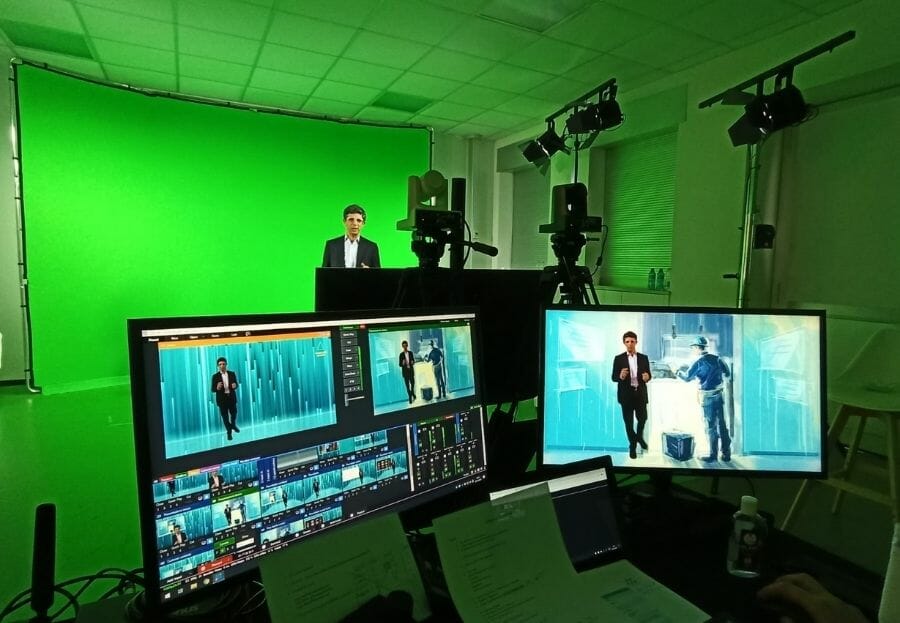 The platform has two modules: Expo and Meeting, two perfectly integrated infrastructures which provide a series of almost unlimited possibilities to create live events where the human experience is the central focus.
Studeo Group was looking for a robust platform with advanced features at a competitive price. They wanted the ability to stream to China, which is a rare feature to find. Since they were new to the streaming world, they also needed strong support that could assist them through their streaming journey. 
After some research, they found the Dacast streaming platform which met all their criteria.
Approach: How Did Studeo Group Use Dacast to Reach Their Goals?
Studeo Group hosted a massive event with Dacast at the end of January 2021. The event was B20 Italy 2021, which was a massive international business summit. B20 brings together over 1,000 delegates from the G20 countries. These delegates, who are sent by leading multinational corporations, come together to discuss policy recommendations that support economic growth.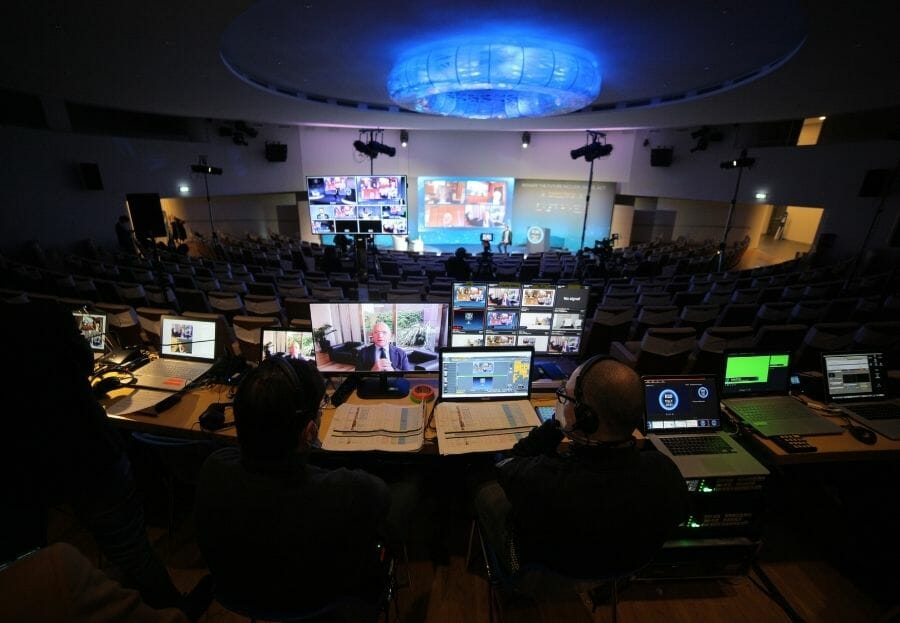 One of the biggest challenges of hosting this event was that they needed to deliver the stream to between 4,000 and 6,000 people from 20 countries worldwide, China being one of those countries. Since this was an important political event in Italy, they needed access to a powerful CDN to make sure to deliver the best quality video to viewers all around the world. Reliable security was almost a must.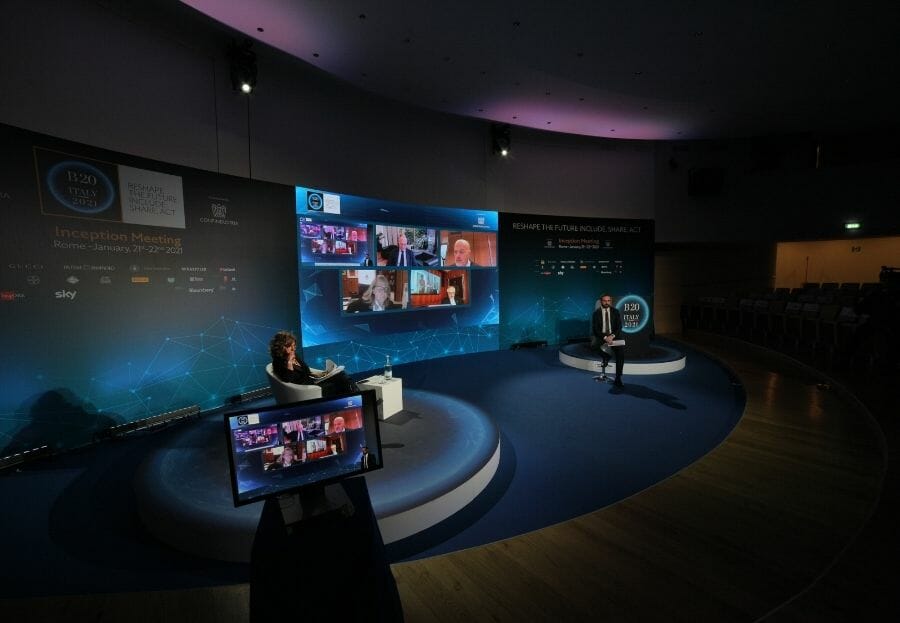 This event was a major success thanks to their partnership with the Dacast platform. They were able to successfully broadcast the stream worldwide with low latency. 
Antonio Battaglia, a software engineer at the Studeo Group, was very satisfied with the results of this event. They were happy with the ability to distribute the stream with a clean and stable flow. The group was most impressed with the robust Dacast player, which provided them with a seamless backup. 
What's Next for Studeo Group?
Since the start of the COVID-19 pandemic, the museums and other artistic establishments have taken a hit. Studeo Group originally created Campus to easily convert face-to-face events to digital events with the art industry in mind.
Going forward, Studeo Group intends to continue using Campus to organize online meetings, webinars, conventions, events, and exhibitions in a single digital environment. Although the original idea was to offer a wholly digital environment, the platform can also be used to host hybrid events that are both digital and physical. 
As for the future of Studeo Group, the group plans to continue to adapt face-to-face events into special virtual events with the help of the most innovative streaming technology. 
The Studeo Group team believes that digital events are here to stay since digitalization facilitates a greater connection between organizations and their audiences. The company has several events in the pipeline for 2021 that they will use Dacast to bring to life.
You can check out the Studeo Group's upcoming events on their Digital Events Portal.
Ready to give your business a much-needed boost, helping generate additional revenues and gain online exposure from streaming immersive video? We suggest it's well worth starting now.