Sales Engineer/Solutions Specialist
Who we are: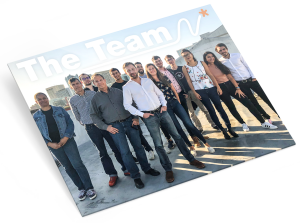 Dacast is a fast-growing cloud business operating in a competitive, emerging global market with offices in San Francisco and London. We're working hard to become the leading online platform for Live Streaming and Video on Demand.
We like coffee, eating lunch together, and making great things happen.
Who you'll be:
Reporting to the Director of Sales, you will be responsible for actively driving and managing the technology evaluation stage of the sales process. You will work with the sales team to advise prospects on how the Dacast solution can and must be used to meet their needs while clearly explaining the technical and functional aspects of using our platform. In addition, you will become the customer-facing expert on our API and SDKs and help both prospects and customers to properly use these in their platforms, products, and workflows.
We will need you to be hard-working, sharp, and adaptable because this role is cross-functional with hard-to-define edges. That means there is a lot of variety and you get to interact with all aspects of the business. You also will be someone who likes to talk to people and help them see how to solve their problems.
We need an organized, analytical problem-solving type who can help us take our sales to the next level. If this sounds exciting to you then you might be the person for the job.
We need you to…
Present the product and all features to prospective customers in sales calls with our inside sales team, helping their technical staff to understand how to make the Dacast platform work to meet their needs
Support our outbound sales team as needed whether on sales calls, meetings at their locations, events, or conferences.
Help troubleshoot client problems with the Customer Success and Support teams, especially in regards to implementation of our API or SDKs.
Communicate customer requirements to product management teams
Provide advanced training and support for the sales and support teams
Direct your own work and ensure you are always pushing towards our goals of helping prospects and customers understand how to get the most out of our platform
You will have…
At least 2 years' experience in sales engineering or as a solutions specialist for a B2B cloud platform
Experience with API implementations
Exemplary written and verbal communication skills
Excellent listening and questioning skills to help us understand the exact technical requirements of prospects and customers
Sensitivity to poor experience — you must be able to empathize with and advocate for, users
Analytical nature and attention to detail, especially when it comes to providing advice
Some technical background, especially in cloud platforms or coding
A university degree
You might have…
Background in engineering, computer science, or dev ops
Coding skills
Experience working with a SaaS company
Knowledge and experience of video hosting, streaming, encoding, etc.
Availability: Dacast is looking for someone who is willing to start as soon as possible.
Location: San Francisco (CA, USA), London (UK, England), or remote.
Type: Full-time.   
Experience required: 2+ years
How to apply:
Drop us an email at careers@dacast.com with your resume and tell us about yourself.