Success Story: How Quondos Built the First SEO eLearning Platform for Spanish Marketers
Quondos is the first and largest Spanish-language eLearning platform dedicated exclusively to SEO and online marketing tips. The company began when Carlos Bravo and Alex Navarro (Vivirdelared.com) decided to compete to see who could create the most profitable online project within a one-year period.
eLearning with Quondos: From Concept to Success Story
Founder Alex Navarro explains: "We documented every step we made in creating these two projects in a series of screencasts and videos, and we made this available as an online course. Students who subscribe to this course can then replicate our tricks and tactics in their different niches."
"Over time," Navarro continues, "we've added more and more teachers to the course. At present we have more than 400 videos available from over 10 well-known Spanish marketers."
Today, Quondos targets users looking to do online marketing in a variety of ways. As a new approach to learning, the company provides online materials and teaching, professional certification options, practical use-cases and more. Whether looking to design a professional social media plan, website design, start-up development, or content monetization, Quondos makes it easy to get started. And to provide these services to users, the company relies on a professional and reliable video hosting platform–Dacast advanced video hosting platform.
Why Dacast for online video hosting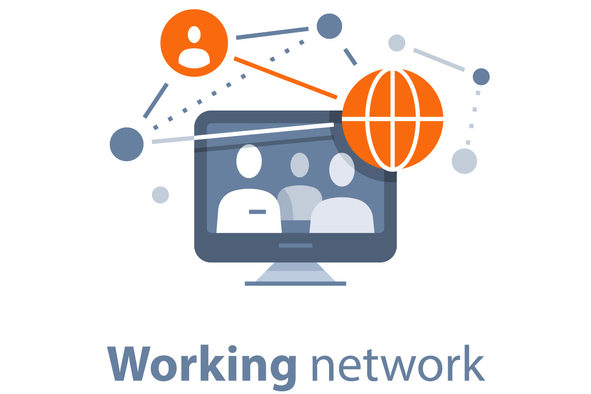 When it came to choosing a video hosting platform, the team at Quondos had a set of key requirements. In particular, "[w]e were looking for a video hosting service that made it easy to upload videos, that could guarantee fast and reliable video playback, and that had fast customer support to answer our questions. Video security was also really important, as we needed to be able to secure our videos so that they couldn't be downloaded," says Navarro.
"One of our developers recommended Dacast, so we started the free trial. We were immediately impressed – it had everything we were looking for! It also offered a fantastic amount of different features that we weren't expecting and now use on a daily basis!"
dacast además tiene una de las características que, en nuestra opinion, otras plataformas de vìdeo no tienen – un rápido y eficaz soporte al cliente. Siempre nos sentimos muy bien atendidos.

dacast also has one of the most important features which, in our opinion, other video hosting platforms do not have – fast and effective customer support. We always feel very well taken care of.

Alex Navarro Quondos
Among other necessary features for Quondos, these three, in particular, helped to tip the scales in favor of dacast's advanced video hosting platform.
Secure Video Hosting
"Our videos are only available to course subscribers. It's important that they are private and can't be downloaded. dacast has lots of security features that make this possible."
Easy To Use
"dacast is extremely easy and intuitive. We upload 3-7 videos every day. We're able to integrate these seamlessly into our site using the WordPress Plugin. It helps us to bring our most important asset (videos) in a fast and simple way. That way, our subscribers can watch them whenever they please."
Personal Support
"dacast also has one of the most important features which, in our opinion, other video hosting platforms did not have – fast and effective customer support. We always feel very well lookedafter."
If you're not yet streaming with Dacast, why not give our streaming solutions a try? Sign up below for 14-days of free live streaming and VOD hosting. No credit card required!