Success Story: How Grupo PetraGold is Bringing the Arts to Life with Online Video
PetraGold is a financial solution company that sells a variety of financial products and services to both businesses and consumers. They've been in the market since 2008, so they've built quite the reputation in their local markets in Rio de Janeiro and São Paulo. 
PetraGold has a subsidiary called Teatro PetraGold that focuses on artistic events. This company is based in Rio de Janeiro, and it supports urban revitalization and fosters the development of the local culture. In order to put their mission into action, Teatro PetraGold showcases works of art in theater, drama, and comedy.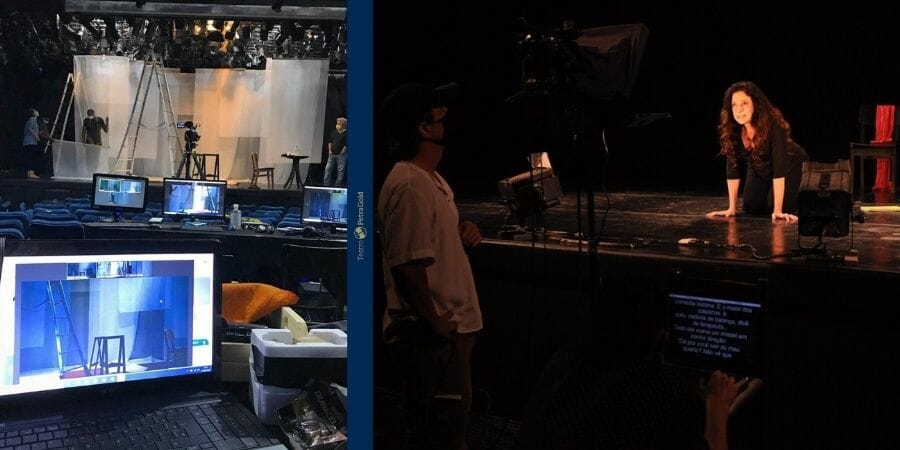 Goals: What Did Grupo PetraGold Want to Achieve?
Since Teatro PetraGold was founded to bring art to local theaters, COVID-related lockdowns made it difficult for them to operate as normal. Their cultural activities were canceled, and they had to get creative to keep their theater alive.
As a response to the shutdowns and cancelations, PetraGold moved to make their shows available online via Zoom. Unfortunately, Zoom didn't work out for them since viewers would interact with the event uninvited, so they had to seek another solution. They realized they'd need a platform dedicated to selling and broadcasting events online. 
The PetraGold IT team designed a portal to sell online tickets and host live events. They started with a third-party ticketing system that they plan to replace with a custom system that they will be launching in June 2021. Since PetraGold is a financial institution, it was easy for them to implement a secure payment system. 
As for live event production, PetraGold made a major investment in live streaming equipment, including four professional cameras, hardware encoders, and audio systems.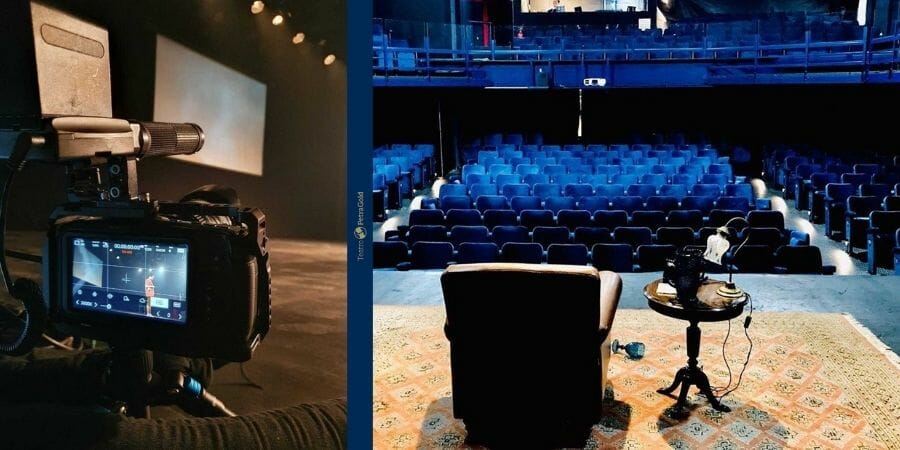 Approach: How Did Grupo PetraGold Use Dacast to Reach Their Goals?
The PetraGold team searched for a platform that would allow them to deliver their virtual events all over Brazil. They were particularly interested in finding a powerful platform that was designed to broadcast live events.
Soon after they started their search, they grew frustrated because the platforms they reached out to either didn't answer or came back with a costly quote. However, once they came across Dacast and started to test the platform, they realized that they had found their match. 
Dacast's API helped them customize their solution to provide the exact support they needed for their project. They were impressed with Dacast's technical support, easy-to-use platform, scalability, and affordability. Ultimately, the Grupo PetraGold team was happy with our collection of features and benefits, and they officially became Dacast customers in November 2020.
Results: What Grupo PetraGold Liked About Streaming with Dacast
Until recently, Teatro PetraGold's streaming usage has been dedicated entirely to testing their platform. They have only hosted private events thus far. At the end of March 2021, they hosted their first major event. This event was still private, but they had a bigger audience than ever before. 
Their goal is to make their platform available to viewers across Brazil. They plan to continue to rest the product to ensure it is reliable as possible before they go public in the next few months.

What's Next for Grupo PetraGold?
As we mentioned, PetraGold plans to go public with its cultural event streaming platform very soon. Their goal is to become a go-to platform for Brazilian theater and other artistic displays. They believe that this will help cultural organizations connect with their audiences despite the global health crisis. 
PetraGold's short-term plan is to propose its platform to other theaters and cultural organizations to help them sell tickets to generate revenue and combat the current situation. 
In the longer run, they plan to expand their solution to universities around Brazil. Matheus Bandini, an IT Analyst at Grupo PetraGold, is heading this endeavor, and he has an expensive history in academia. The team plans to leverage his experience as a professor and scientific researcher to connect with these universities. 
PetraGold aims to be up and running before June 2021. They have several partnerships and collaborations in the pipeline that will help them bring their visitation to life. They plan to expand Teatro PetraGold nationally for now, but they have not ruled out international expansion. 
The PetraGold team looks forward to continuing to develop their relationship with Dacast to bring their goals to fruition.
Ready to give your business a much-needed boost, helping generate additional revenues and gain online exposure from streaming immersive video? We suggest it's well worth starting now. Try our 14-day free trial