Success Story: How IAHE is Using Streaming Video for Online Training in the Medical Field
The International Alliance of Healthcare Educators (IAHE) is a coalition of accomplished institutes and healthcare educators from around the world that was founded in 1985. This coalition is made up of organizations that are dedicated to bringing forth the most innovative natural health therapies to like-minded practitioners and their patients. 
Through its commitment to excellence in training and organization, IAHE strives to produce the highest caliber manual therapy continuing education seminars, certification programs, textbooks, and support materials. The main members of IAHE are Upledger Institute International, Barral Institute, and D'Ambrogio Institute. 
About the Partners
The source of the modalities that IAHE teaches gives them a leg up in the industry. Dr. John E. Upledger, Dr. Jean-Pierre Barral, and Dr. Kerry D'Ambrogio are the founders of the three main organizations in IAHE.
Dr. Upledger was the developer of CranioSacral Therapy, a name he coined in the 1970s for a type of manual therapy that he developed. He continued to expand his work for decades, and today, his team continues to carry on his legacy in the medical field through research and education.  
Dr. Barral is the developer of Visceral Manipulation, Neural Manipulation, New Manual Articular Approach, and Visceral Vascular Manipulation. He continues to expand the work that he has developed along with the teaching team.  
Dr. D'Ambrogio is the developer of the manual therapies that are taught in the D'Ambrogio Institute, including Total Body Balancing, Lymphatic Balancing, Joint Balancing, Energetic Balancing, Muscle Balancing, and Fascial Balancing. Dr. D'Ambrogio has been a leader in the manual therapy industry due to his commitment to excellence in his educational programs, as well as support for the practitioners who are a part of their alumni network.  

Goals: What Did IAHE Want to Achieve?
The main purpose of IAHE is to teach manual therapy seminars to help improve practices across the healthcare field. Previously, most of their activities were conducted in person, but they have also developed a series of online programs. Some of the online programs are part of a curriculum for therapists, and others are review programs. 
Although there was a minor online component to their operations in place, the pandemic pushed them to quickly reassess their offerings. They quickly set up virtual programs that were open for global attendance. Some programs were pre-recorded for participants to do on their own time, and some were live-streamed lectures that made real-time participation possible.  
They found that hosting virtual events not only helped them to reach students around the world, but it allowed them to bring in presenters from around the world.
In order to make the programs even more accessible and open to global participation, they used translation channels for some of their programs. This helped them to offer live streaming programs to viewers in multiple countries at the same time. 
As their virtual operations became more complex, the institute realized the importance of a supportive online video streaming platform. Luckily, they were able to turn to Dacast for extra support to help them scale their operation.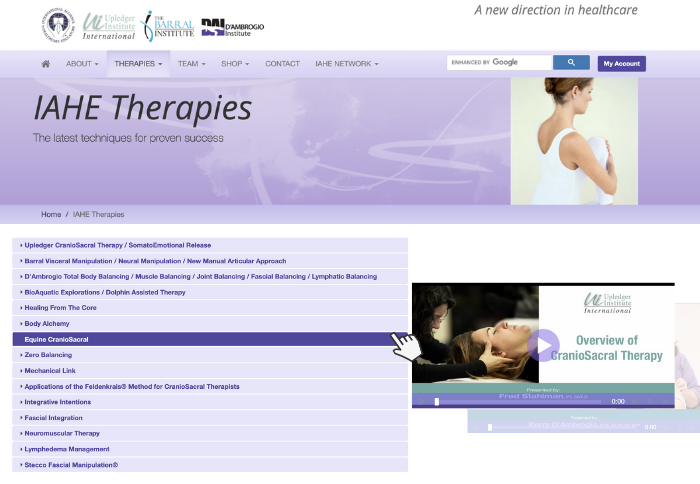 Approach: How Did IAHE Use Dacast to Reach Their Goals?
IAHE has been using Dacast since 2015, and over the past 6 years, they hosted more than 5000 videos with our platform.
Since they have only recently pivoted to live streaming, they consider themselves fairly new to the arena. However, the support from Dacast has made the transition quite seamless and they are loving it so far.
One Dacast feature that has proven particularly important for IAHE is live stream recording. This tool has allowed IAHE to capture world-class manual therapy training sessions and provide on-demand access to practitioners who could not attend the training when it was live. The ability to automatically generate an archive of important events has also proven to be a valuable tool for their students to review the streams at a later time.
In addition to hosting live training sessions and an exclusive archive of on-demand content, IAHE uses online video content for marketing and promotional use. They sell their content to students and instructors for personal study or to use in their patients or treatment rooms. 
Results: What IAHE Liked About Streaming with Dacast
The IAHE team repeatedly remarked that Dacast's support team had been a saving grace for their operation. The Dacast team was there to provide support no matter what questions or concerns IAHE had. Even though they were new to live streaming, the efforts of their account manager and in-depth tutorials made the transition to online training as smooth as can be. 
Aside from the 247 support, video hosting, live stream recording, and video monetization are among IAHE's most favored Dacast features. The full range of features has made Dacast the perfect platform for their needs.
A spokesperson for IAHE remarks, "This is so groundbreaking for our business and the work that we support."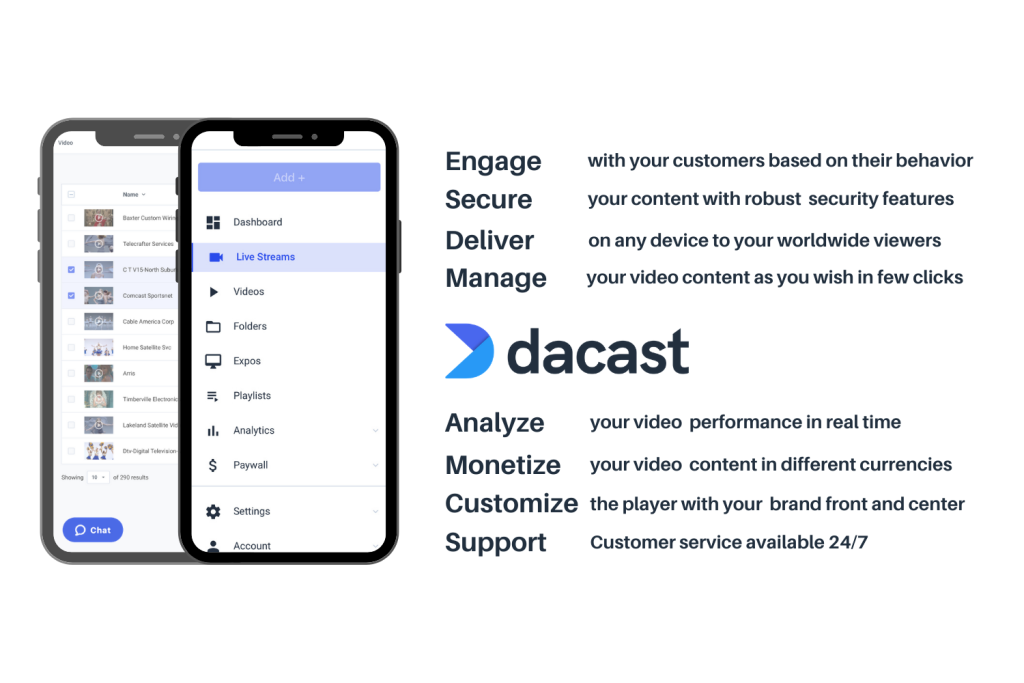 What's Next for IAHE?
IAHE plans to continue to digitize its training operations with the support of Dacast. The IAHE spokesperson described the pandemic as a "sink or swim situation" and remarks that "there were amazing efforts by many to make sure we swam." 
Even when in-person training events become possible again, IAHE plans on keeping virtual programs as part of its operations. The IAHE team is also looking into possibilities for offering blended events that are open to in-person and remote attendance.
We look forward to continuing our relationship with IAHE as they expand their online video training efforts to continue to connect with students around the world.
If you're interested in trying Dacast for yourself, we invite you to take advantage of our 14-day free trial. Test out all the features for yourself free of charge. No credit card required.