Finance and Operations Internship
Company Description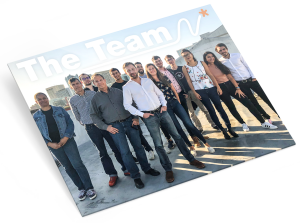 DaCast is an innovator in the field of online video streaming, both live and on-demand. We deliver a highly integrated, Streaming as a Service video platform that enables content producers to take total control of their online video through a white label platform with built-in revenue capabilities. Our SaaS platform removes traditional barriers and enables users to start streaming content over the cloud and monetizing it very rapidly.
DaCast is headquartered in San Francisco, California with an office in London (UK) and additional operations in the Philippines.
Job Description
We are looking for an intern in our San Francisco office who is interested in learning online services finance and operations in a startup SaaS platform environment. This will grow to include hands on creation and management of Key Performance Indicator (KPI) reporting and dashboards for corporate management. This internship will also educate you on the fast-growing online video industry, from live streaming to video on demand and Over the Top (OTT) services.
You will work directly with the C-level officers of the company under the direction of the COO/CFO and will have the opportunity to interact with all departments and aspects of the business. You will be on the front line here helping to define and create the processes and tools we will use to measure and manage the business as we grow. Opportunities may also exist to help re-define and automate our finance processes as we roll out new billing and automation systems.
Job Requirements
We are a small close-knit team so you must have a positive attitude, be eager to learn, and fit the following criteria:
Strong work ethic, highly motivated and very enthusiastic
Ability to craft interesting and compelling business reports and dashboards
Must be able to multi-task, prioritize and manage time effectively
Fluent and comfortable with English
Good verbal communication and excellent written skills
Excellent mathematical skills
Solid editing skills greatly preferred
Availability
DaCast is looking for someone who is willing to start as soon as possible.
Location
San Francisco, United States
Compensation
The position is a paid full time internship and will last for 12 months. The stipend is $1500/month.
Applying
Send you resume (c.v.), your availability to begin the internship, and any other relevant information to business@dacast.com. Include the position applying to in the subject line.