Marketing Specialist
Company Description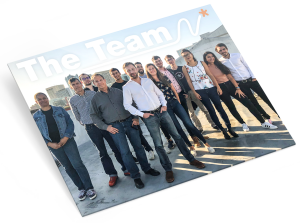 DaCast is an innovator in the field of online video streaming, both live and on-demand. We deliver a highly integrated, Streaming as a Service video platform that enables content producers to take total control of their online video through a white label platform with built-in revenue capabilities. Our SaaS platform removes traditional barriers and enables users to start streaming content over the cloud and monetizing it very rapidly.
DaCast is headquartered in San Francisco, California with an office in London (UK) and additional operations in the Philippines.
Job Qualification
Evaluate, analyze and implement company marketing strategy based on establishment objectives,market characteristics, commercial factors and direction from management. Analyze and coordinate marketing activities. Evaluate the financial aspects of product development and analyze pricing strategies. Balance firm objectives and customer satisfaction through market planning. Utilize sales forecasting and market planning to ensure the sales and profitability of products, lines, or services, analyzing business developments and monitoring market trends. Conduct market research studies or analyze their findings and engage in business development. Conduct commercial surveys to identify potential markets for products or services and will recommend modifications to improve marketability. Execute communication campaigns and promote customer engagement and relationship development. Confer and collaborate with other employees and departments regarding marketing strategy under the direction of the Chief Marketing Officer.
This is a full-time position.
Job Requirements
Bachelor Degree in Business Administration, Marketing, or related or foreign equivalent
12 Months as Marketing Specialist, Account Executive or related
Experience with evaluating and analyzing marketing strategy
Experience with communication campaign development
Experience with strategic planning
Experience with customer engagement and relationship development.
Availability As soon as possible.
Location San Francisco, United States
Compensation Negotiable
Applying To apply please forward cover letter, resume and references to greg@dacast.com. Include the position you are applying for in the Subject of your email.