Success Story: Pre-chewed Politics Growing Business With Online Video Lessons
Pre-chewed Politics brings A-Level Government and Politics alive! The team pioneered the flipped classroom model in the UK. With this model, students can learn flexibly and at their own speed at home, while teachers can make the most of class time by encouraging debate and deepening understanding.
Pre-chewed Politics: From Concept to Success Story
The Pre-chewed service enables users to "flip" the classroom. In essence, the listening happens at home and the challenging debates and student questions and concerns take place at school, where educators are present and available to help. The company believes that this "flipped classroom" approach represents the future of education.

According to Managing Director Laura Downey York, "Our videos form a modern-day textbook – online, always accessible, and flexible. Students can pause and rewind to learn at their own pace, wherever they are, 24 hours a day. The company is flourishing and continues to grow year on year. As you can see from our testimonials, we're really making a difference to the study of A-Level Politics in the UK."
Among other offerings, their team provides: online learning, through vTextbook (video textbook) lessons and accompanying worksheets; up to date political knowledge, through tailored weekly case studies; revision support, through detailed yearly revision packs; and classroom support, through outstanding classroom activities and materials.
Central to the success of this learning model is a professional online video platform–Dacast.
Why Dacast advanced video hosting platform for online video hosting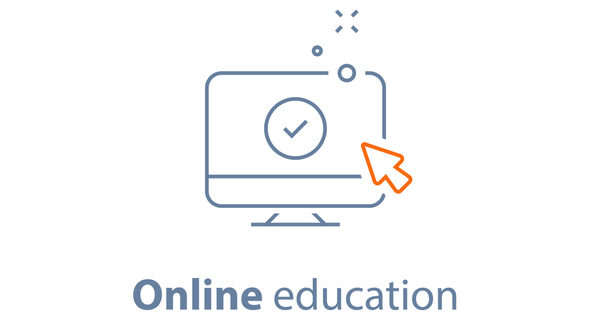 When it came to choosing a video hosting platform, Pre-chewed Politics had very specific requirements as to their necessary streaming solutions. Downey York explains it this way: "We want our videos to support independent learning and to advance knowledge and understanding. Likewise, we want them to be easy to access, secure and reliable. We're a subscription service, so we need to be able to provide our subscribers with flawless, seamless access."
In particular, real-time and reliable personal support, along with easy video management, are key features for Pre-chewed:
We tried several other providers and found dacast to be the absolute best out there! Our videos are secure, professional, reliably accessible and easily integrated into our site.

By providing a robust and professional hosting service, dacast advanced video hosting platform has enabled us to provide our subscribers with a seamless service. As vzaar is a such a secure service, almost all schools can access the videos without the need to whitelist (which is not the case for other competitor hosting services), it makes everything so much smoother.

Laura Downey York Pre-chewed Politics
Personal Support
When it comes to online video hosting, it's important to provide high-quality content to viewers. Relatedly, when technical issues do arise, a guarantee of reliable and personalized support can ensure a positive experience for viewers. And that's where dacast comes into play:
"The dacast support team is the best I have encountered in any company. Nothing is too much trouble, the support is always easy to follow, generously given, and reliably sound. To us, dacast represents fantastic value."
Easy Video Management
Along with personal support, easy video management is another key feature for the Pre-chewed team. When choosing a video hosting platform, the company was seeking a professional OVP that made managing online video content easy and straightforward:
"dacast is so straightforward, and the helpful email updates and tips are always welcome. The platform is clear, the process easy, and the result professional."
For more success stories from businesses that rely on dacast, as well as a variety of streaming-related articles, you can browse the Dacast blog.
Not yet streaming with Dacast, and interested to give our streaming solutions a try? Sign up below for 14-days of free live streaming and VOD hosting. No credit card required!