Important Tools For Live Streaming Production
Interested in live streaming solutions? Using Dacast's platform makes it easy to successfully live stream. Loaded with unique features, the platform has everything a beginning or experienced broadcaster needs to stream. But before you get started to check out Nick Bacon's blog on the must-use tools for live streaming production.
Nick covers the two best products from a number of categories needed for streaming.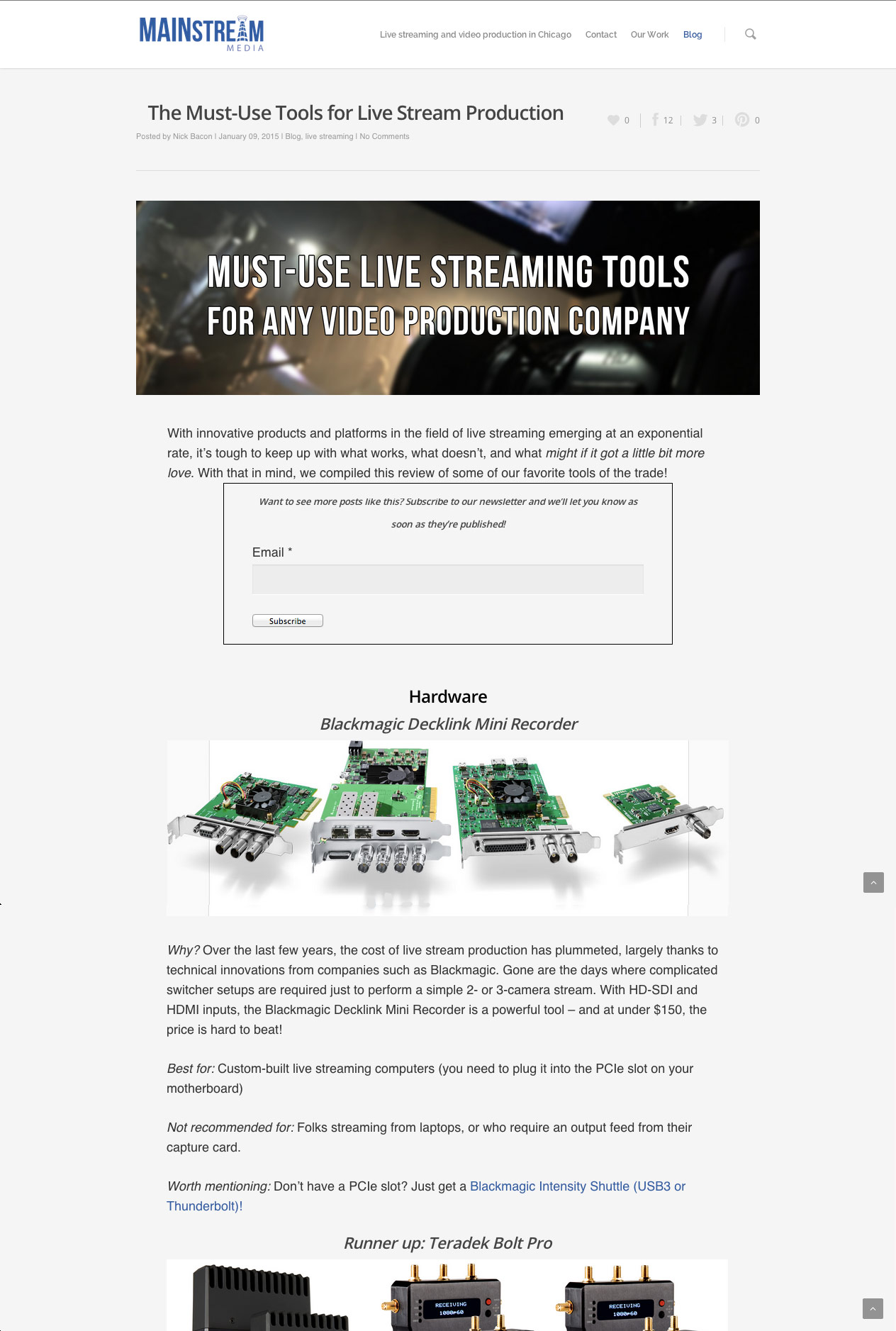 h/t to Nick Bacon of MainStreamChicago.com, especially for this flattering quote:
"Dacast is a truly powerful platform at a very attractive price point."
Below are some of the products Nick described for each of the categories in the article. He explains why he chose them and who that product would be best served for. 'Not recommended for' is also covered as he conveys the products certain broadcasters should avoid and tops it off with a fact about the products in the 'also worth mentioning' section.
Hardware
Blackmagic Decklink Mini Recorder
Nick chose the Blackmagic Decklink Mini Recorder as the best hardware. Products like these have been crucial in dropping the price for live streaming and making it more available to people everywhere. With the Blackmagic Decklink, you can now easily have a 2 or 3 camera stream. It comes with HD-SDI and HDMI inputs and comes in at a great price.
Best served for: Custom Built live streaming computers
Not recommended for: Broadcasters streaming on their laptops or who require a capture card.
Teradek Bolt Pro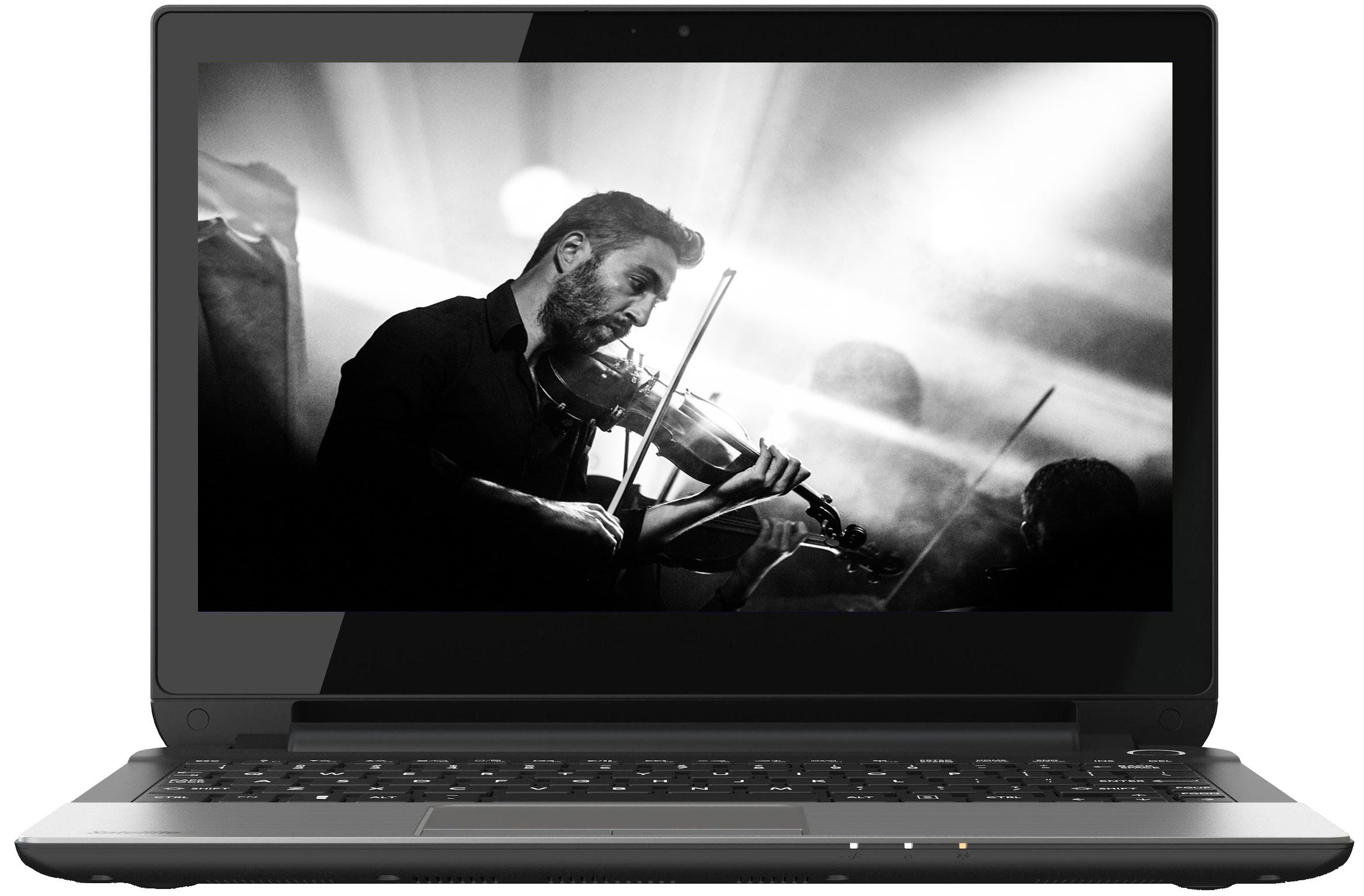 As the runner up in the hardware category, the Teradek Bolt Pro is more expensive than the Blackmagic hardware. Nick enjoyed the Bolt Pro's time-saving feature by removing the need for big cables. Now the hassle of connecting all your components and running tons of cable is over, thanks to the Bolt Pro.
Best served for: Events that need organized areas like a concert or a place that requires a lot of camera movement in little space.
Not recommended for: Long events because of the poor battery life the Bolt Pro has.
Software
Wirecast 5
Wirecast comes in as the top software according to our blog extraordinaire, Mr. Bacon. Wirecast is the software for live streaming and has been a standard in the industry for some time now. Wirecast can be used with any encoder to date except the new Livestream. You can control everything (bitrate, resolution, inputs) and can even add up to 5 layers giving you the most professional and crisp looking broadcast today.
Best served for: Just about any broadcaster
Not recommended for: New Livestream users
Livestream Studio
Nick was really impressed with the Livestream Studio setup, but because it has certain limitations for some users it falls below Wirecast on the list. Livestream does come standard with a ton of great features and even some of the things Wirecast lacks can be found here. It's a fully capable live streaming solution that according to Nick, "feels like a sexy control room" and we're going to take his word on that (because Nick knows sexy).
Best served for: New Livestream users
Not recommended for: Mac users (there is no Mac version), broadcasters that lack top-of-the-line computers.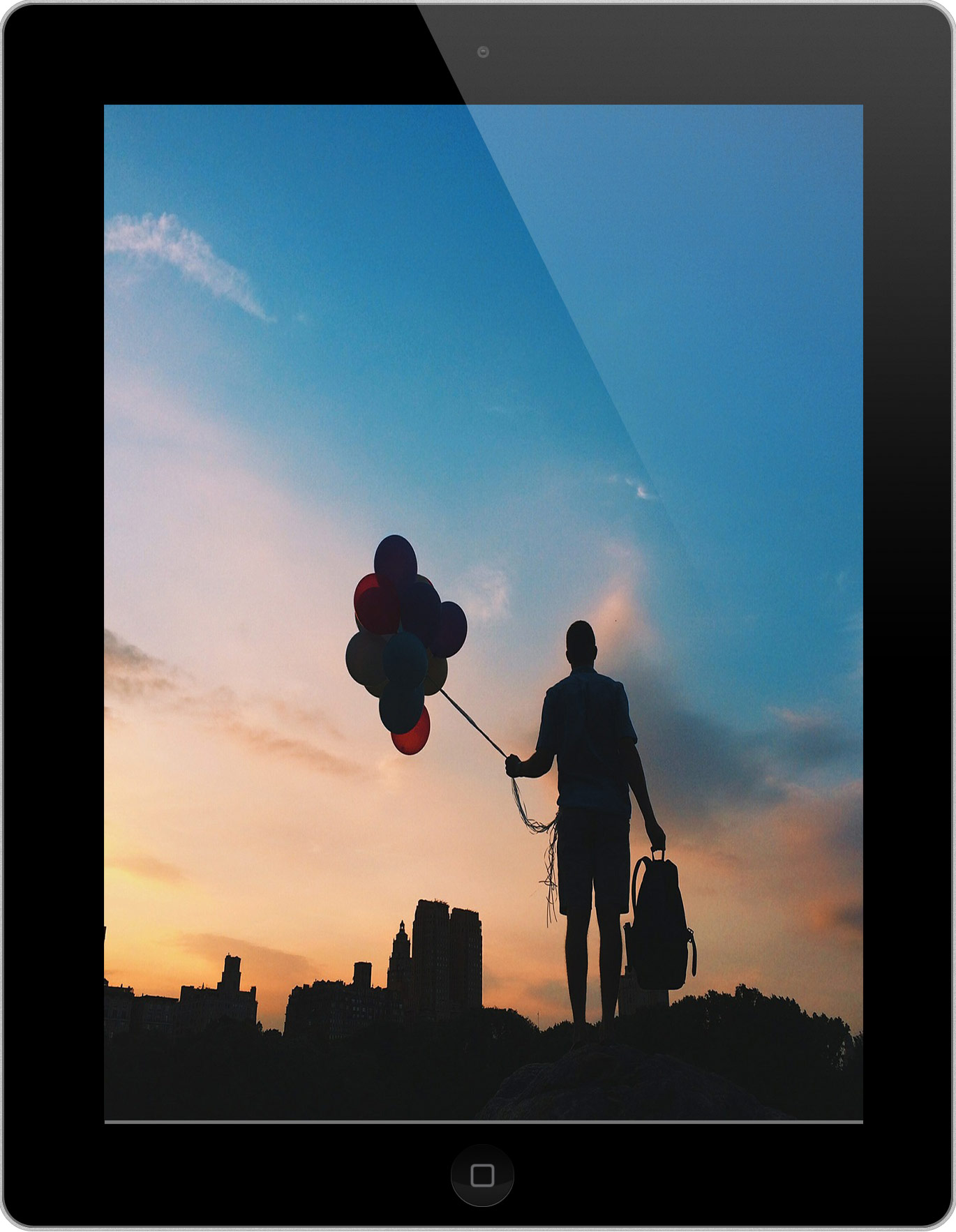 Camera
 Sony EX-1r
This camera is number one on Nick's list and for good reason. The Sony EX-1r came out in 2009 but is still used by many in the industry as their go-to camera. It features quality low light capabilities and crisp zoom ability. It was one of the first cameras that had a duel-slot recording, making it one of the best cameras for all day filming.
Best served for: Press conferences, Electronic New Gathering production
Not recommended for: Cinematic Production
By: Nick Small. Follow me on Google+ for more articles. Feel free to check out Nick Bacon's blog as well for similar information to this.