What is video SEO, and why is it important? This article will answer these questions and more. Plus, we'll have a big focus on live video marketing.
We'll cover how to do it, and then we'll dive into the world of SEO for video-on-demand (VOD). Finally, we'll give plenty of concrete tips on how to improve your video SEO.
Let's get right into our live video marketing and SEO discussion below!
Table of Contents
What is SEO?
What is Video SEO?
How Live Video Boosts SEO
Using SEO to Drive More Traffic to Your VODs
How to Improve Your Video SEO
Conclusion
What is SEO?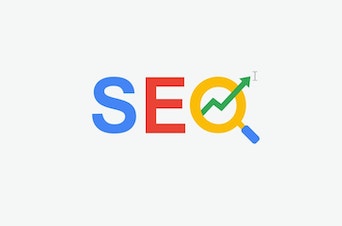 The term SEO refers to "Search Engine Optimization." The website Moz defines SEO as "the practice of increasing both the quality and quantity of website traffic, as well as exposure to your brand, through non-paid (also known as "organic") search engine results."
In other words, the primary goal of SEO is to improve your website's ranking in search results. Most people access the web through search. If you combine properties, Google dominates search around the world. And whatever is the first result in a Google Search accounts for about a third of clicks. The second result gathers only 15%, the third result 10%. And by the time we're at the 5th result, we're into the single digits.
Therefore, if your website appears high in the results list for relevant terms, this is really beneficial for your business.
What is Video SEO?
Automatic algorithms determine search engine ranking. These algorithms can watch a video and determine a few basic things about its contents. However, search ranking mostly relies on the text and context of a video. Therefore, video SEO refers to the process of optimizing the quality and quantity of website traffic through organic video search engine results.
There are some blessings here. Search engines prioritize video because people like it. This is one reason why companies using video are likely to have 41% more web traffic from search than non-users. Another reflection of this fact is that video on social media produces 1,200% more shares than text and images combined.
How Live Video Boosts SEO
Here at Dacast, a core focus for our business is providing live streaming solutions. Many of our users wonder about the relationship between live video and SEO.
From an SEO perspective, there is a clear positive benefit to live streaming. The website SEO Hacker describes live video as "a platform in which brands can use to grow their audience and increase traffic." The industry publication MarketingWeek says that live streaming "is key to building authenticity."
This is because live streaming entails a key interactive element that most content lacks. In short, it creates a "FOMO" (Fear Of Missing Out) effect that drives additional traffic and excitement. We have seen major platforms like Google and Facebook prioritize live streaming content over the past several years for this reason. It's exciting and engaging to audiences. This is why We are Social reports that 70% of marketers plan to use video marketing in 2019.
This drives the best type of organic SEO. In other words, when used effectively live video marketing can build your engaged audience. This is the root of effective SEO and will almost certainly result in more and better-quality website traffic. And all that is especially true if you use calls-to-action in your content.
Using SEO to Drive More Traffic to Your VODs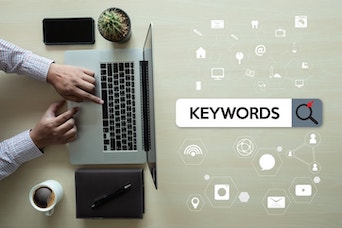 Beyond live video marketing, what about SEO for VOD (video on demand) content? Well, the data is clear here as well. Video drives more traffic, as we have seen above. Video content also makes online purchases 1.6x more likely. Any business–whatever the industry–can't ignore numbers like that.
There is a reciprocal element at work here as well. Good video content improves SEO, creating a better user experience and driving more traffic to your blog. At the same time, good SEO optimization of your other web pages and content will drive more traffic to your videos.
How to Improve Your Video SEO
Now we understand what SEO is and why SEO is so important. With that context in mind, let's get concrete about how to improve your video SEO, including with live video marketing. Below is a list of ten concrete suggestions you can implement right away:
Keywords and Phrases: Before any SEO effort, determine your keywords and phrases. These are the terms that your target audience is likely to enter into a search engine. This is a big part of SEO, and it's an art and a science. You can learn more about keyword research here.
Title Properly: Use a descriptive, compelling title for all your videos. Try to include relevant keywords in every video title.
Descriptions: Take the time to write a thorough description of each of your videos. This should include the topic of the video, what sort of material is included, etc. Consider including a bio of anyone in the video and other relevant information. Keep it concise but highly relevant, and again—include keywords and phrases.
Video Hosting Platform: Selecting the right video hosting platform can give you access to more SEO tools to make this process easier. Dacast includes a range of SEO tools for video via our advanced video platform for video publishers

.

If you're interested in to access our new advanced video hosting platform, please

contact us.
Thumbnail: Use a compelling thumbnail image to increase traffic and conversions.
Context: Any web page you embed your video on should also be optimized for SEO. Use relevant keywords, create high-quality content, and implement technical SEO suggestions for websites. Therefore, make sure to take time to create good content around your embedded video. And if you don't have the resources for this, check out Dacast professional services.
Video Sitemap: Use your OVP settings to turn on a video sitemap to improve indexing. Note that not all video hosting platforms include this feature.
Best First: Google results typically only show the first video embedded on any web page. Therefore, put your best and most high-traffic content at the top of the page, above any other videos. In fact, we recommend one video per page as a general SEO tip.
Transcript: Consider includes closed captions or an entire transcript in the description of your video. This text makes your content "machine-readable" and therefore easier for search engines to index.
Use Other Channels: SEO is an important part of live video marketing and modern marketing in general. However, it's only one part. Don't neglect other marketing tools. Use your newsletter, blog, email outreach, affiliate marketing, influencer marketing, and all sorts of other methods to promote your content.
A Final Note: Video SEO and YouTube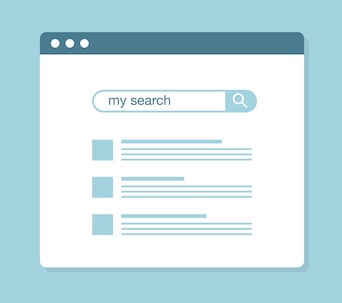 When it comes to an online video marketing platform and SEO, the fact that Youtube is now Google should not be ignored. YouTube is now one of the biggest search engines in the world. Therefore, some people believe it is a good idea to also put all your video content on YouTube in addition to a professional video host embedding on your website.
However, this can cannibalize traffic. Instead of one search result, you now have two—with each stealing some traffic from the other. This can lower your search rankings. Additionally, YouTube has problems with advertising and doesn't support good custom branding, monetization, and security options. Plus content uploaded to their site is partially licensed to them. This makes it a poor choice for businesses.
The best option for many businesses is to combine both YouTube and a professional video hosting platform. At the same time, you can use YouTube for short clips, teasers, and trailers. This will help drive content to your professionally-hosted content on your own websites, giving you the best of both worlds!
Conclusion
Live video marketing and SEO aren't rocket science. Sure, there are a few technical issues to understand. But overall, it entails a relatively simple process of optimizing content. You want things to be clear, well explained, and contextual. And of course, you want to make great content that people want to watch.
Dacast is an award-winning OVP that provides live streaming and video hosting solutions to countless businesses, organizations, and individuals. Why not start today with Dacast's 30-day free trial (no credit card required)? Just click the link below to start streaming today!
Do you have any questions, comments, or concerns about live streaming pricing or our streaming broadcast solutions in general? Let us know in the comments section, below! For exclusive offers and regular tips on live streaming, feel free to join our LinkedIn group.
Thanks for reading, and good luck with your live broadcasts!