Live Video SEO: What Digital Marketers & Broadcasters Need to Know in 2022
Marketers have become more creative as the world has grown more digital. Live video marketing and SEO are currently two of the top content marketing techniques. 
Interestingly enough, the two are being used in unison to create a marketing beast that reaches warm audiences and builds profitable connections. 
In this post, we're going to discuss what video SEO is and how you can use related techniques to blow up your video marketing strategy. From there, we will talk about how both live streams and on-demand video content are related to video SEO.
Table of Contents
What is SEO?

What is Live Video SEO?

How Live Video Boosts SEO

Using SEO to Drive

Traffic to Your VOD Platform

How to Improve Your

Video SEO

Video SEO and YouTube

Live Video SEO Recap

Conclusion
What is SEO?
The term SEO is short for "Search Engine Optimization." The primary goal of this marketing tactic is to improve your website's ranking in search engine results so that it pops up at the top of the list when people search for a related keyword. 
The website Moz defines SEO as "the practice of increasing both the quality and quantity of website traffic, as well as exposure to your brand, through non-paid (also known as "organic") search engine results."
Google, YouTube, Amazon, and Facebook are the most popular search engines. If you combine properties, Google dominates searches around the world. 
Optimizing your website so that it ranks high on the search engine result page (SERP) is valuable because it will help drive traffic to your site. The first result in a Google Search accounts for about a third of clicks. The second result gathers only 15%, and the third result gathers 10%. By the time we're at the 5th result, we're into the single digits.
Therefore, if your website appears high in the results list for relevant terms, this is beneficial for your business.
What is Live Video SEO?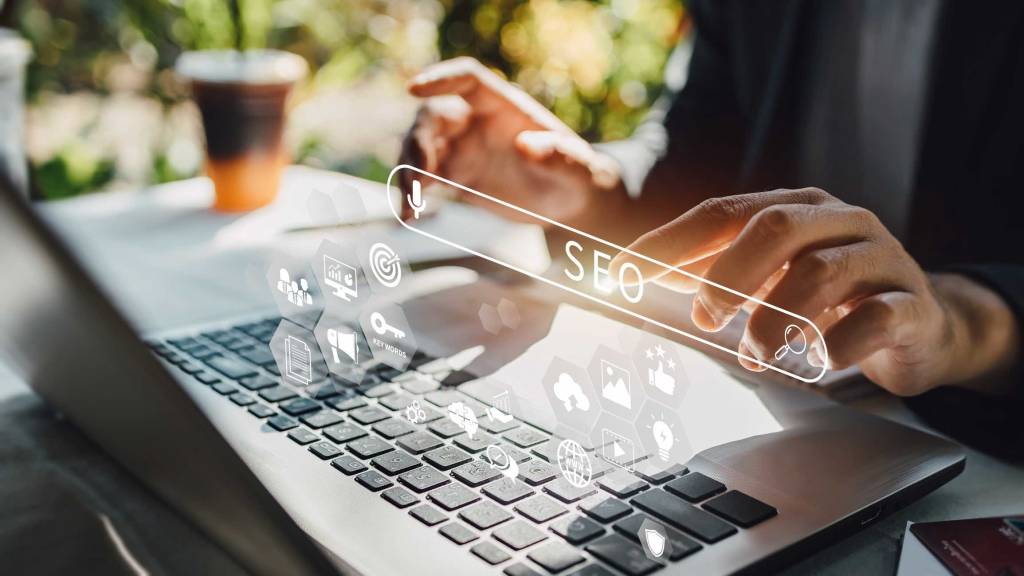 Since automatic algorithms determine search engine ranking, these algorithms can watch a video and determine a few basic things about its contents.
However, search ranking mostly relies on the description text and context of a video. Therefore, video SEO refers to the process of optimizing the quality and quantity of website traffic through organic video search engine results.
There are some benefits here. Search engines prioritize video content because consumers prefer it. This is one reason why companies using video are likely to have 41% more web traffic from search than non-users. 
Another reflection of this fact is that video on social media produces 1,200% more shares than text and images combined. As for its success in marketing, video content makes online purchases 1.6x more likely.
Video SEO is used in a few different ways. One is to reach new viewers to increase brand awareness. This requires strategic keyword targeting so that your videos don't only see a boost in the number of viewers but the quality of viewers.
Video SEO is also used to drive traffic to paid video content that is published to generate revenue.
How Live Video Boosts SEO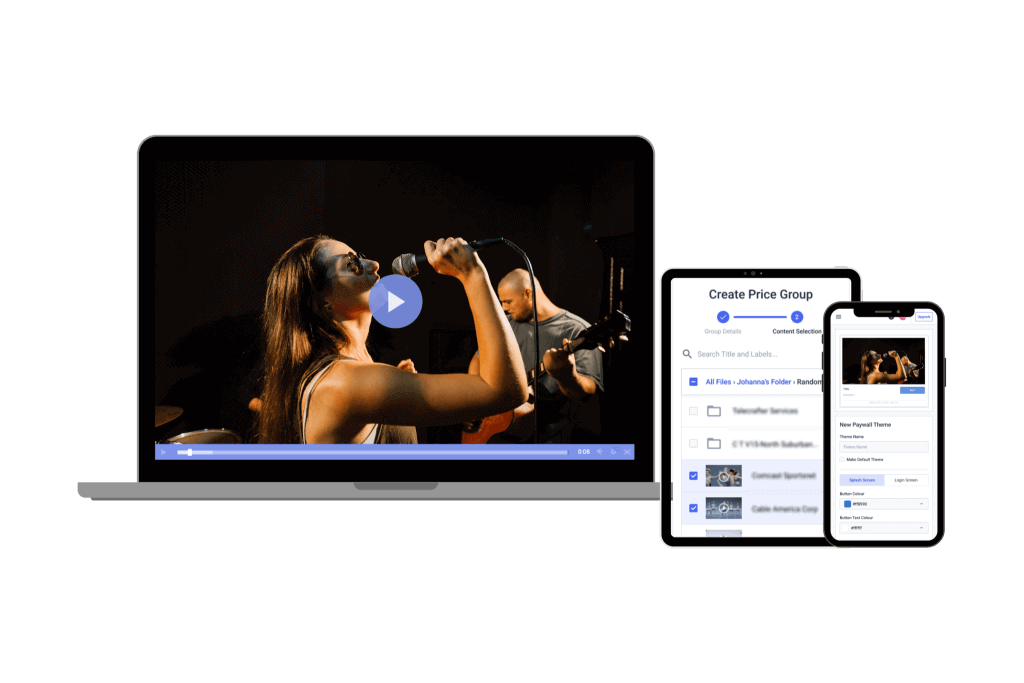 From an SEO perspective, there is a positive benefit to live streaming. The user-friendly and engaging aspect of live streaming appeals to the qualitative determinants of search engine algorithms. The industry publication MarketingWeek says that live streaming "is key to building authenticity."
This is because live streaming entails a key interactive element that most content lacks. It provides a more lifelike experience with a community environment. We have seen major search engines like Google and Facebook prioritizing live streaming content over the past several years for this reason. It's exciting and engaging to audiences. 
This drives the best type of organic traffic. In other words, when used effectively live video marketing can bring your content to a warm audience and build a loyal online community. 
This is the foundation of an effective video SEO strategy and will almost certainly result in more website traffic from qualified leads.
It is important to note that live video SEO is most effective when approached strategically with defined goals. Understanding why you want to incorporate video in your SEO strategy will help you make the best decisions and increase your ROI. 
Using SEO to Drive Traffic to Your VOD Platform
Beyond live video marketing, SEO can help you increase the viewership of your video on demand (VOD) content. Again, video drives more traffic than text-only web pages and blog posts. 
There is a reciprocal element at work here, as well. Good video content improves SEO, creating a better user experience, and driving more traffic to your site. At the same time, good SEO optimization of your other web pages and content will drive more traffic to your videos.
If you sell VOD content, whether it be in the form of a streaming service like Netflix or an all-access fitness training VOD platform, SEO can help to increase the traffic to your site and boost your revenue.
How to Improve Your Video SEO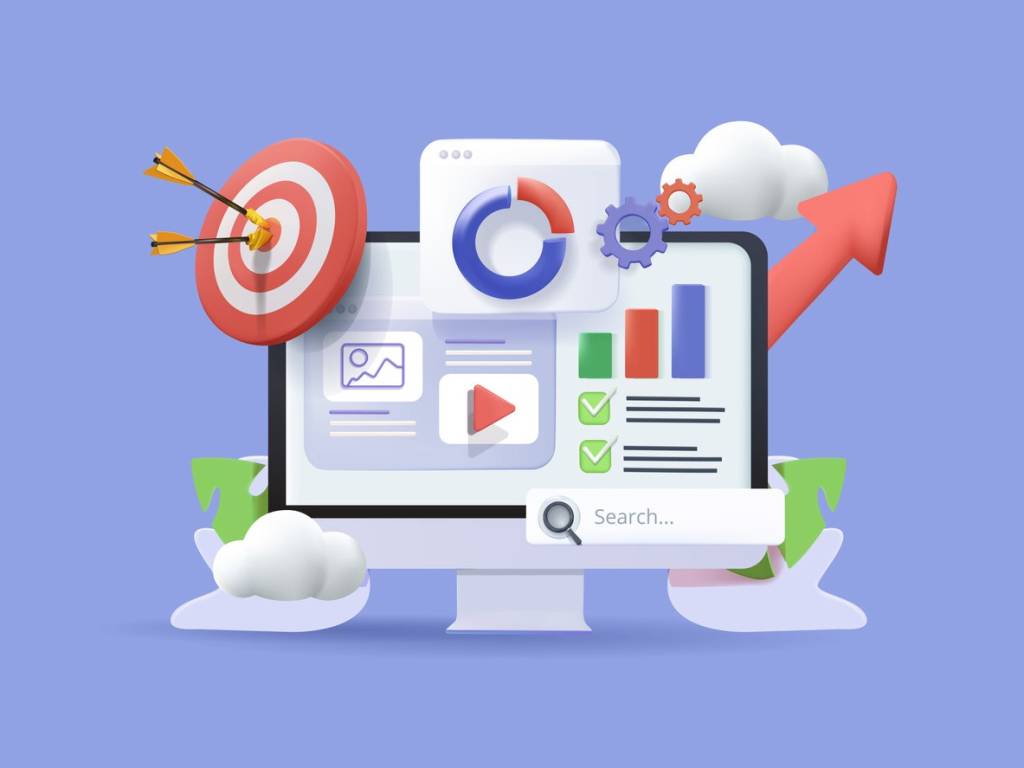 Now that we've covered what live video SEO is and why it is so important, let's talk about how to improve your video SEO, especially in the context of live video marketing.
Here is a list of eleven things you can implement right away to optimize your content.
1. Target Keywords
The first step of creating a video SEO strategy is to determine what keywords you'll target. Essentially, keywords are the terms that your target audience is likely to enter into a search engine. 
This is a big part of SEO, and it's an art and a science. There are several ways to conduct keyword research. You can start out with a low-budget tool like Keywords Everywhere. 
Make a list of keywords that you think your target audience would be searching for. If you have no idea where to start, feel free to survey your audience and ask them what sort of topics they'd be interested in learning about or what they would find valuable.
Plug the keywords into your keyword tool to check out the search volume, cost per click (CPC), and competition/difficulty. There is no right or wrong way to choose a keyword, and what qualifications you use should depend on your specific goals.
If you are just starting out, you're going to want to start with easy keywords with low competition. On a scale of 1 to 100, less than 20 is ideal. If your tool's scale is 0 to 1, less than 0.2 is ideal.
As for volume, different SEO specialists take different approaches. A volume of 0 searches per month isn't great. A search volume of 100 or even lower could work, but higher is often better. Essentially, you just want to know that the keyword is generating some traffic so that you're not wasting your time or resources on a dead keyword.
Once you choose viable keywords, there is another test that you should consider. Do a quick Google search to see if Google is already ranking videos for that search query. Your video has a better chance of ranking for keywords that are already ranking video content, so keep that in mind as you compile your list.
2. Title Properly
Use a descriptive, compelling title for all your videos. Try to include relevant keywords in every video title.
Your title should entice viewers to click, but it should not be "clickbaity" or misleading. Accurately describe what the video entails so that the algorithm can show it to viewers who would find it relevant and useful.
3. Descriptions
Take the time to write a thorough description of each of your videos. This should include the topic of the video, what sort of material is included, etc. Links to other blog posts and videos can also show the algorithm that the bodies of work are related.
Consider including a bio of anyone in the video and other relevant information. Keep it concise but highly relevant and again, include keywords and phrases.
4. Make Great Content
While the strategic usage of keywords is essential, what's even more important is creating great content that keeps viewers engaged. Creating content that your viewers engage with can help its ranking.
Some specific metrics may affect your ranking, including:
Watch time and session time

Click-through rate (CTR)

Viewer retention

Other engagement metrics
Keeping these metrics up all comes down to creating videos that provide the value that you've promised.
Some experts suggest putting a special focus on the first 15 seconds of your video since that is where you will capture the viewers' attention. Consider using those 15 seconds to showcase highlights of the video in the style of a preview reel.
5. Video Hosting Platform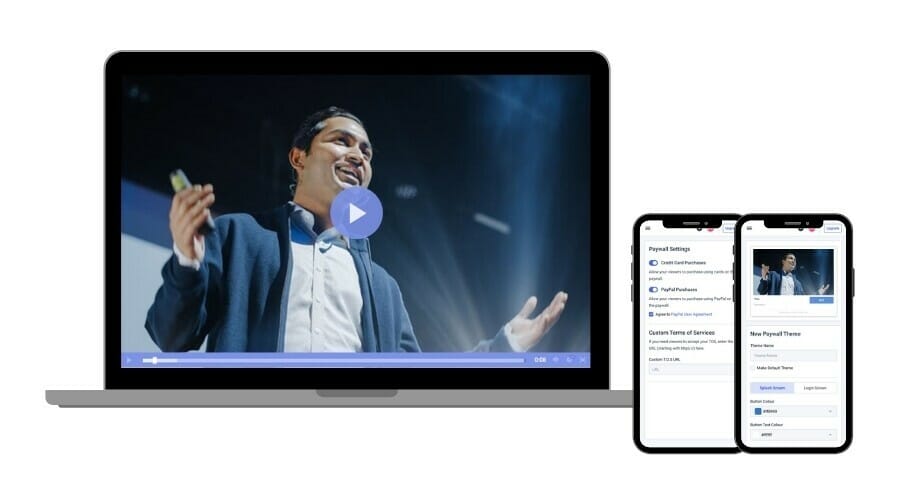 Selecting the right video hosting platform can give you access to more SEO tools to make this process easier. Dacast includes a range of SEO tools for video via our advanced streaming platform for video publishers. 
Use your video hosting platform's settings to turn on a video sitemap to improve indexing. Check if your video marketing platform uses JSON-LD, which is a more technical element of video SEO. Note that not all video hosting platforms include this feature.
If you're interested in accessing our unified streaming solution, please contact us.
6. Thumbnail
Use a compelling thumbnail image to increase traffic and conversions. Include eye-catching images and text that describes the contents of the video. While a search engine might not be able to scan the in-video text, this aspect plays into the user-friendliness that search engines favor.
Keep in mind that "eye-catching" is not synonymous with "clickbait." Make sure that the content in your video is on par with what you advertise.
7. Context
Any web page you embed your video on should also be optimized for the search engine in mind. Use relevant keywords, create high-quality content, and implement technical SEO suggestions for websites. Take time to create valuable content around your embedded video.
An SEO specialist and content creator can help you optimize the posts and landing pages that house your video content. They can also help you optimize your entire website for the best performance.
8. One Video Per Page/Post
Google results typically only show the first video embedded on any web page. Therefore, put your best and most high-traffic content at the top of the page, above any other videos.
In fact, we recommend one video per landing page as a general SEO tip.
9. Transcript
Consider including closed captioning or an entire transcript in the description of your video. This text makes your content "machine-readable" and easier for search engines to index.
Including a transcript may also make your content more accessible to those who are hard of hearing or have other similar impairments.
10. Use Other Channels
SEO is an important part of live video marketing and modern marketing in general. However, it's only one part, so you should pair it with other marketing tools. Use your newsletter, blog, email outreach, affiliate marketing, influencer marketing, and other methods to promote your content.
11. Assess and Revamp
Video SEO is a long-term game that requires tweaking and improving over time. In order to keep track of what Google is ranking your video content for, it is important to set up Google Analytics and monitor your results.
Sometimes search engines rank your content for terms that you didn't expect when you originally optimized it. If you notice that Google is picking up different keywords than you had intended, consider re-optimizing your content accordingly.
You could simply add context or the new keywords, or you can shift the focus of the content. With video SEO, you'll likely just add context to the new keywords since changing the context in your video would require editing and reuploading your video.
If your focus is on SEO for live streams, the time-sensitivity of the event might feel a little contradictory to this tactic. However, you can upload a recording of the original stream to the landing page that housed the stream. This will help you to continue to engage with your audience and generate revenue after your stream has ended.
Video SEO and YouTube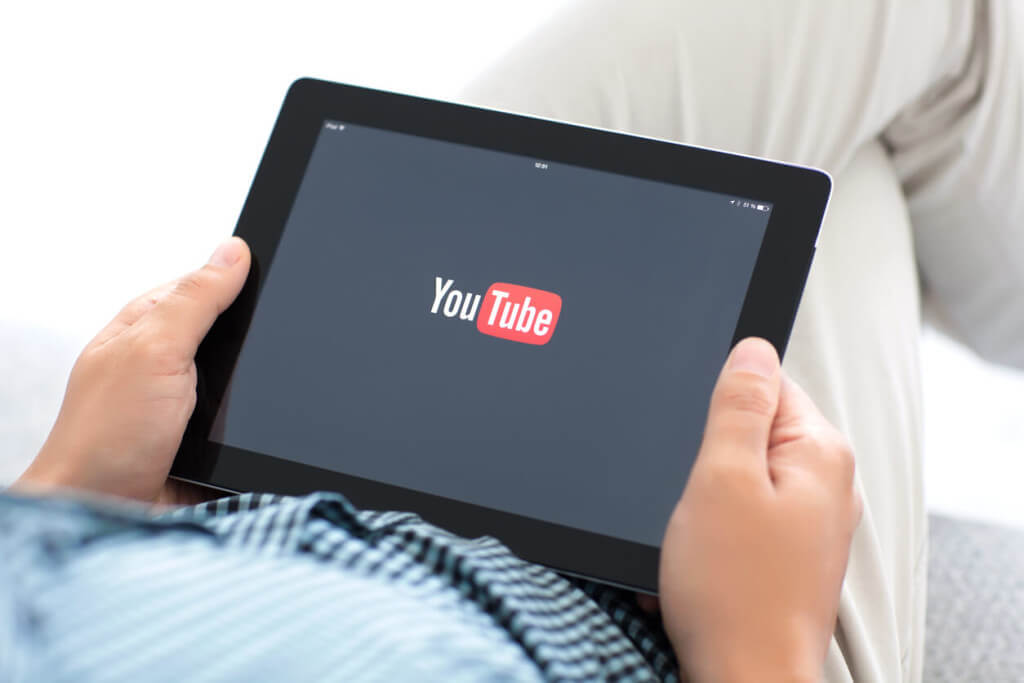 When it comes to an online video marketing platform and SEO, the fact that Youtube is now owned by Google should be at the forefront of your mind. While YouTube has its own built-in search engine, YouTube videos can also rank on Google.
Since YouTube is now one of the biggest search engines in the world, many people believe it is a good idea to also put all your video content on YouTube in addition to a professional host embedding your video on your website.
However, this can cannibalize traffic. Instead of one search result, you now have two with each stealing some traffic from the other, which can lower your search rankings. 
YouTube is not exactly cut out for business use, so if it sucks all of your traffic, it could defeat the purpose of a streaming setup in the first place. YouTube doesn't support custom branding, video monetization, and security options. Plus content uploaded to their site is partially licensed to them, mean ing you don't own it completely. These factors should be considered as you make decisions.
The best option for many businesses is to combine both YouTube and a professional video hosting platform. You can use YouTube for short clips, teasers, and trailers. This will help drive traffic to your professionally hosted content on your own website, giving you the best of both worlds.
If you decided to use YouTube, it is important to recognize that keyword research for YouTube requires a slightly different approach than keyword research for search engines, like Google. The reason for this is that a search query that might be popular on Google might have a lower volume on YouTube.
There are a few different tools that you can use for YouTube keyword research, including YouTube Suggest, TubeBuddy Tags, VidIQ Keyword Search, YT Cockpit, and YouTube Studio Stats. These tools will pull YouTube-specific keyword analytics.
Live Video SEO Recap
As you can see, SEO is a powerful tool for reaching new viewers and expanding your audience. Live video SEO helps make your content more discoverable for your intended audience.
Let's review a few live video SEO stats to wrap things up:
Want to learn more about the current state of the live streaming industry and forecasts for the future? Check out our live streaming statistics posts for more interesting trends.
Conclusion
Live video marketing and SEO are two powerful digital marketing tools that come in handy for businesses that are ready to reach their audiences in creative ways. There are a few technical aspects to understand, but in general, these techniques are accessible and easy to use. 
Video SEO entails a relatively simple process of optimizing content. You want things to be clear, well explained, and contextual. The search engine has to see that your content is relevant and valuable to users. Of course, you want to make great content that people want to watch.
As we mentioned, it is important to choose a video platform that offers video SEO tools. Dacast is an award-winning OVP that does just that.
Our platform provides live streaming and video hosting solutions to countless businesses, organizations, and individuals. You can try our live streaming platform risk-free for 14 days to explore our SEO tools and other features suited for digital marketing.
Sign up today to get started. No credit card is required.
For exclusive offers and regular tips on live streaming, feel free to join our LinkedIn group.
Thanks for reading, and good luck with your live broadcasts!