3 Must-Know Strategies to Reach your Target Audience with Live Video – by AmpLive
We are pleased to introduce you to Cameron Jahn, who is going to share his best strategies to reach your target audience with live video. 
Broadcasters are now caught in a period of transition as their target audience now watches online video across multiple devices and on a variety of online properties. Digital video – both live streams and recorded video – is no longer a world of linear content and a handful of outlets. Instead, people spend their precious attention scattered across micro-moments on mobile devices, Hulu via an OTT device on their home TV, and stumbling across Facebook Live streams on their desktop at work. The good news is people now watch more video than ever, and they will continue to ingest more video in the coming years. The bad news is it's difficult to find your target audience while they're spending their currency of finite attention.
So how can broadcasters reach their target audience and maximize the number of views on their online videos? Broadcasters now must become marketers, getting the word out about their live content, building anticipation, making connections during the live show and turning all that attention into pipeline opportunities and conversions.
This article will break down 3 proven ways for broadcasters to increase their target audiences:
Who to target
How to reach your target audience
How to maximize the number of views on your online video
1. Who to target
Let's start first with who to target. The easiest way to figure out who to target is to look at who has already watched your content in the past. You're likely sitting on more user data than you realize, so think of this as a way to read all the digital body language of your viewers. There are a number of sources where these digital fingerprints live, and I'll break down some of my favorite places below.
Google Analytics has a treasure trove of data on your target audience that watches content on your site. The Audience tab in Google Analytics shows you how your audience breaks down by gender, age, browser, device type and a variety of other aggregate data that will help you paint a picture of your target audience. For example, Google Analytics categorizes your audience's interests in buckets like 'shopaholics,' 'shutterbugs,' 'technophiles,' etc. The insights don't stop there. Google Analytics will also show you what country and city your users live in, what browser they use to view your broadcasts and whether new or returning users to your site spend more time with your content.  Here's a primer on how to get advanced insights on your website visitors.
Another way to refine your target audience is to look at the other data you've collected on how they consume your content. How does viewership change on mobile versus desktop? No matter how much data you already have, the macro trends point to the consumption of mobile video in the near term. The key question to ask is: how are my properties optimized for mobile to allow your target audience to discover your content as well as hold their attention once they find it? A poor mobile user experience (slow load time, no mobile-responsive design, no support for HTML5, etc.) drives a large chunk of page abandonment. Here's how to optimize your site for mobile.
One other quick win to help you find a larger target audience is to be sure to connect your YouTube account is connected to your AdWords and Google Analytics accounts. This will give you greater visibility into how people find your videos and boost your predictive power in finding new target audiences. If you have not yet connected your Google platforms, here's a guide.
Once you've built some profiles of who has already watched your content, now it's time to expand your target audience and find people who may be interested but has not discovered it yet. One channel I've seen work well is Facebook's lookalike audiences. You likely already have an email list and some level of website traffic, but wouldn't it be great if you could reach 10x more people and be sure they match 99%? Well, that's what Facebook's Lookalike audiences do this for you. Start with your own email list (you only need 100 to start) or base it on your site traffic in the past 180 days. If you're a multi-channel network with a variety of content, make a few lookalike audiences from site traffic that watched different broadcasts (i.e. sports, comedy, cooking). To learn more, see this great detailed guides.
2. How to reach your target audience 
Once you've defined who to target, the first question to ask where do they spend time and attention online? This may seem like an unanswerable question, but the best way to attack it is to ask them directly. Do this by creating a few user personas. If you have a Marketing team, they likely have a persona or two they can share. If not, Hubspot has great resources on this topic. It boils down to qualitative interviews. Talk to 5-10 of your most engaged viewers, and create a blueprint for how they learn online and where they consume video.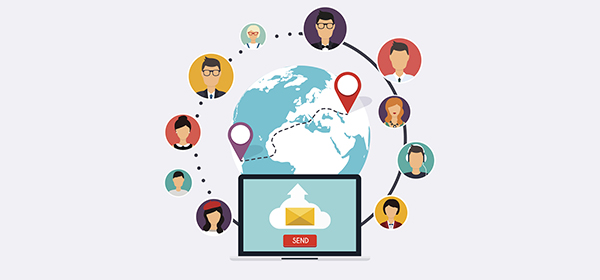 Personas in hand, you may start to see patterns in how your viewers behave online. Maybe they go to YouTube for quick explainer videos, Facebook for sharing pictures, and the New York Times for news. Armed with these insights, turn your video content into something that focuses on these use cases. Then, make a plan to reach them via search, display, retargeting, and social ads. You'll see results with as little as $1 per day. Here's how to get started.
3. How to maximize the number of views on your online video
Once you've defined who's in your target audience and how to reach them, now it's time to make a plan to maximize the number of views on your online video. The first item to think about is a budget. Long gone are the days when videos could earn massive views without promotional marketing spend. What about viral videos, you may say? Going viral is difficult to achieve unless you're already a well-known brand or your content is inherently shocking. Here's some analysis on what makes videos go viral. Marketing budgets are important for maximizing views from your target audience because promotional spend drives guaranteed eyeballs. Just like you wouldn't organize a user conference or launch a new piece of content without a marketing budget, the same holds true for your online videos.
Here are the 4 most important steps to get more views on your videos.
1- Notify people upfront
Maximize the views on the real estate you own by inviting people to watch live with multiple emails (don't just send it once), a notification on your homepage and website pop-up. Next, share links and information about the upcoming broadcast on your social channels, both corporate and personal. Also consider display ads on top destination websites where your target audience spends time. This could be NAB to reach a broad group of broadcasters or Techcrunch to target the tech-savvy crowd. Be sure to include a click-through that allows people to sign up and register for the event to drive conversions and so you can track how receptive your target audience is to your message.
2- Syndicate to as many channels as you can
This requires some setup beforehand, but it boils down to connecting your live broadcast to all the places you already have an audience, including Periscope, YouTube, Facebook, the video player on your own website, etc. Services like Switcher Studio or Telestream's Wirecast make it easy to broadcast once and syndicate to multiple channels in real-time. Dacast allows you to embed your online video content anywhere, including your website, mobile app and social media platforms.
3- Distribute while the broadcast is live
This is where broadcasters can truly become marketers and help their target market discover content for the first time. Take your live video and get it in front of those who are most likely to be interested in your story. Platforms like AmpLive create TV-sized audiences with precise digital targeting. Think of services like AmpLive as a proactive way to extend your video all across the internet to let people discover your content, rather than waiting for them to find your website.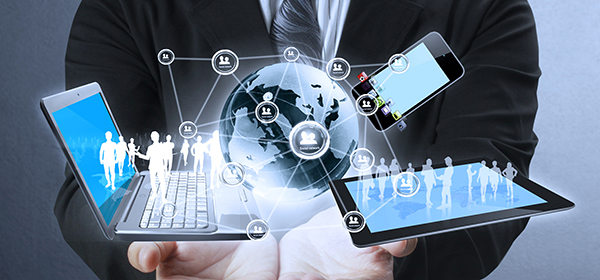 4- Retarget viewers based on the attention people spent on your content
Retargeting isn't just for consumer products anymore, but it can now work for broadcasters with some subtle tweaks that apply to live video. Retargeting based on how much time viewers spent with your content allows you to continue the conversation you started with your live content, presenting the right message to the right person when they're ready for it. For someone who watched for 20 seconds, follow up with the recorded version so they can continue watching the broadcast. For someone who watched for 2 minutes and shared the video on Facebook, retarget them on Facebook with an eBook that explains more about your offering. For someone who watched for 5+ minutes, you obviously captured their attention, so follow up with a free product offer or offer a free strategy consultation about their business. Here's a whitepaper to get deeper on retargeting viewers for conversion.
Conclusion
A sea of content is produced every day, and getting your target audience to find your video is tougher than ever. To stand out in the Attention Economy, broadcasters need to put on their marketing hats. You've spent time, energy and resources producing an insightful live video, but without enough viewers to create an ROI, you may end up with nothing to show for your efforts. Instead, build a proper campaign plan to market your video to guarantee views from your target audience.
Have you seen AmpLive's panel at NAB featuring Dacast on the future of live streaming? 
90 000  broadcasters already watched it to learn more about the best practices to succeed in the live streaming industry. Check it out here!

Future of

live

streaming: distribution, audience growth and how to succeed in the attention economy – NAB, 04/25/17