Protecting your content is very important in professional broadcasting. When most people think about keeping their videos safe, their first thought goes to password protection, top-of-the-line encryption, and the like.
In addition to these security measures, you should pay attention to your video copyright. As a professional broadcaster, owning your video is important.
Today, we're going to explore a few aspects related to video copyrighting. We will define copyrighting, explain what you need to know about copyright video content, how to copyright your video with the U.S. Copyright Office, and when you may lose rights to your video.
Let's get to the ins and outs of video copyrighting. 
Table of Contents:
What is Copyrighting?

Video Copyrights: What You Need to Know

How to Copyright a Video in the U.S.

Can You Lose Your Video Rights?

Conclusion
What is Copyrighting?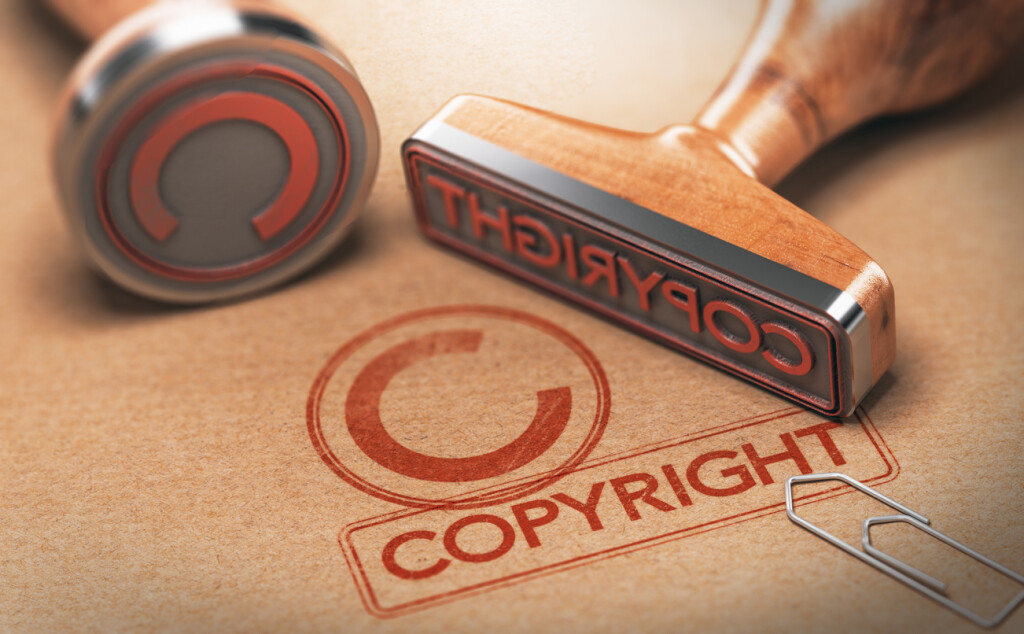 When you create something, whether it be a video, book, product, or other intellectual property, you likely want the rights to your creation.
By copyrighting your creation, you are establishing that you own it and nobody else has the right to reproduce or use it.
There are some implied characteristics of copyrighting that is assumed upon the materialization of your creation, but this varies by a medium. For example, video is automatically copyrighted, so these things automatically apply.
These characteristics include exclusivity, length of protection, limitations on applicability, and international applicability. 
Video Copyrights: What You Need to Know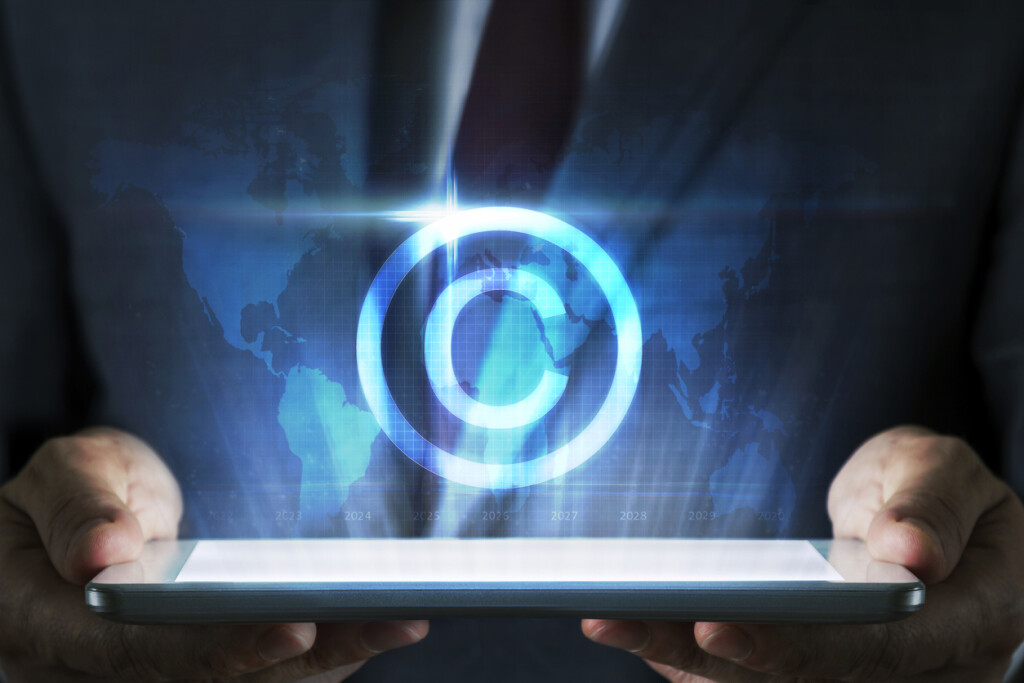 From the time that you have created your video and put it into a "tangible form"—even if this is a file on your hard drive or a file uploaded to the Internet—the video is legally yours. A video is protected by copyright law from the moment of its creation. 
You have the option to register the work with the Copyright Office, but this is not a legal requirement.
That said, there are steps you can take to make sure your right to the content is recognized and protected. The most basic way to go about this is to include a copyright notice in the first minute or so of your video 
The standard form of the copyright notice is structured as follows:
Copyright (or ©) [year released] by [name of owner]. All rights reserved.
As an example, if a fictitious broadcaster named John Smith is releasing a video in 2015, the notice should read "© 2015 by John Smith. All rights reserved."
This is the most minimalistic style most broadcasters would use. You can also add further language such as "No part of this video may be reproduced or transmitted in any form or by any means, electronic or mechanical, without the written permission of the copyright holder." 
That verbiage reiterates the point and makes it clear that the broadcaster does not grant permission for transmission or reproduction from unauthorized users.
Under U.S. Copyright Law, the protection extends for your lifetime plus 70 years. Other countries have different copyright laws, but the United States has treaties with most of them requiring mutual recognition of each other's copyrighted works.
Finally, registering your video with the U.S. Copyright Office isn't necessary or required to have it covered by copyright law. However, there are benefits to doing just that.
How to Copyright a Video in the U.S.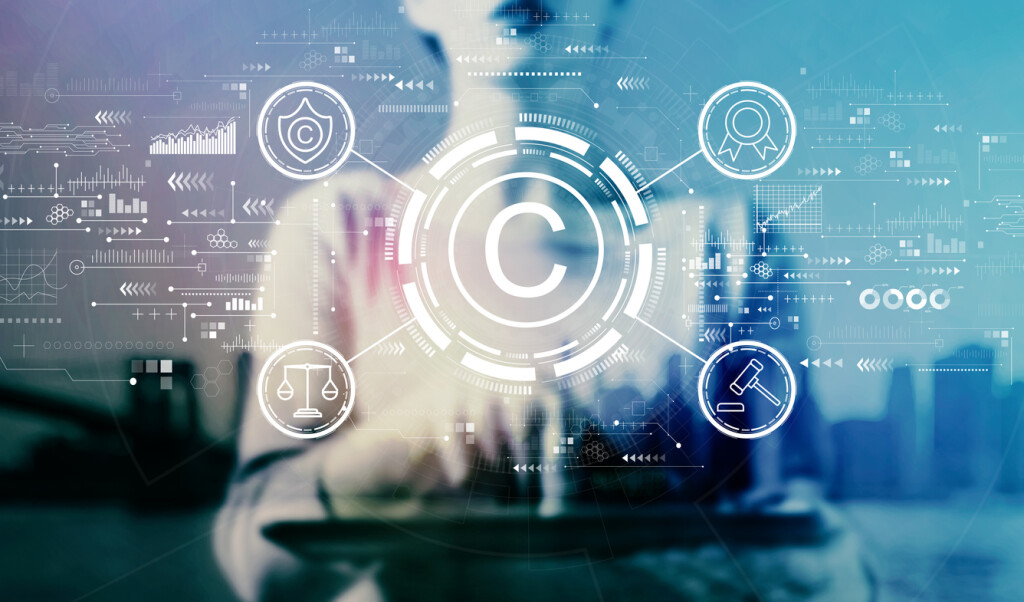 The fastest way to copyright a video is to register it with the U.S. Copyright Office. Although your video is covered and protected from the moment of its creation, is still a good idea as it removes any ambiguity about the copyright video status. 
It provides prima facie evidence in any lawsuit you may bring for copyright infringement, and it makes collecting damages in such a case much easier.
Here are the simple 5 steps to copyright a video and retain video rights to your content with the U.S. Copyright Office:
Go to the

Electronic Copyright Office website

and click on "Log in to eCO."

Sign up by choosing a username and password.

Fill out an electronic form registering your video.

Upload a copy of the video file and attach it to your completed form. You can also mail it afterward on a disc.

Pay a fee of $35.
The Copyright Office is powered by the government, so processing your registration may take awhile. The Copyright Office says to allow up to eight months. 
If you submit a paper registration, it will take longer to process. The fee is also higher, at about $85.
However, if you find yourself in a legal conflict, immediate completion of the registration process by the Copyright Office isn't necessary. Once you've filed your registration, you've exercised due diligence. 
If by chance you need to take legal action in regards to the specific video, the court should recognize your effort to copyright the content even if the Copyright Office has not processed your registration.
We'd like to reiterate that registration with the Copyright Office is not necessary to copyright your video. Your content is automatically yours upon the creation of your video, but registration provides clear evidence to use if you need to take legal action against infringement.
Can You Lose Your Video Rights?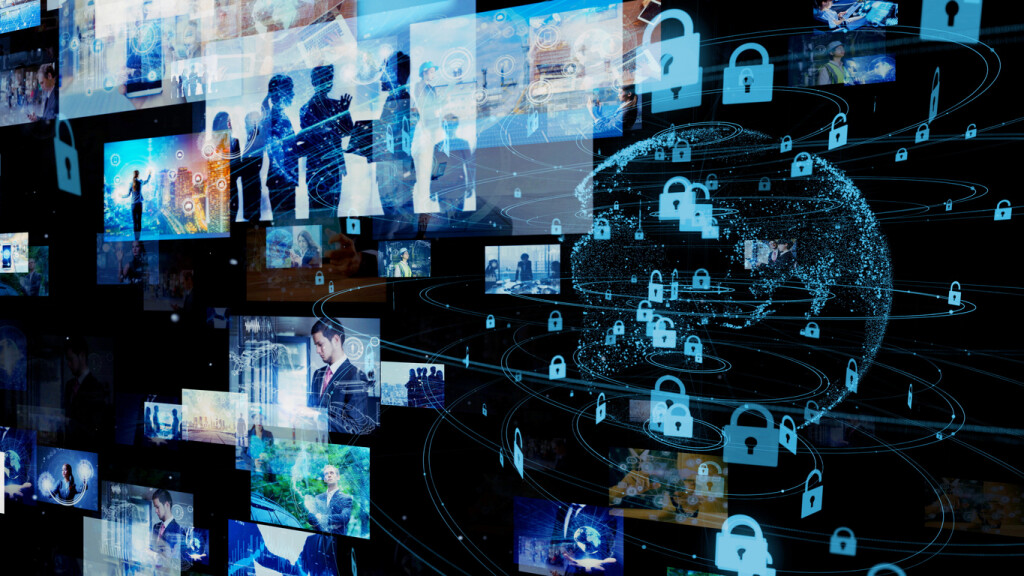 Many free, consumer-grade video hosting services require that you forfeit some or all of your rights to your videos. The terms of an agreement on each platform spell out those details, so it is important to completely understand what you are getting yourself into. 
Some platforms take more rights to your video than others.
For example, YouTube automatically copyrights your content as you upload it. However, this requires you to grant them a non-exclusive right to do almost anything they want with your video. "Non-exclusive" means that you still own the video and can do whatever you want with it, too, but you must allow Google the same privilege.
On the other hand, professional-grade video hosts, like Dacast, are much less restrictive. In most cases, they claim no ownership over your video content.
No matter which way you go, it's wise to read the fine print on any agreement a platform wants you to accept. 
Conclusion: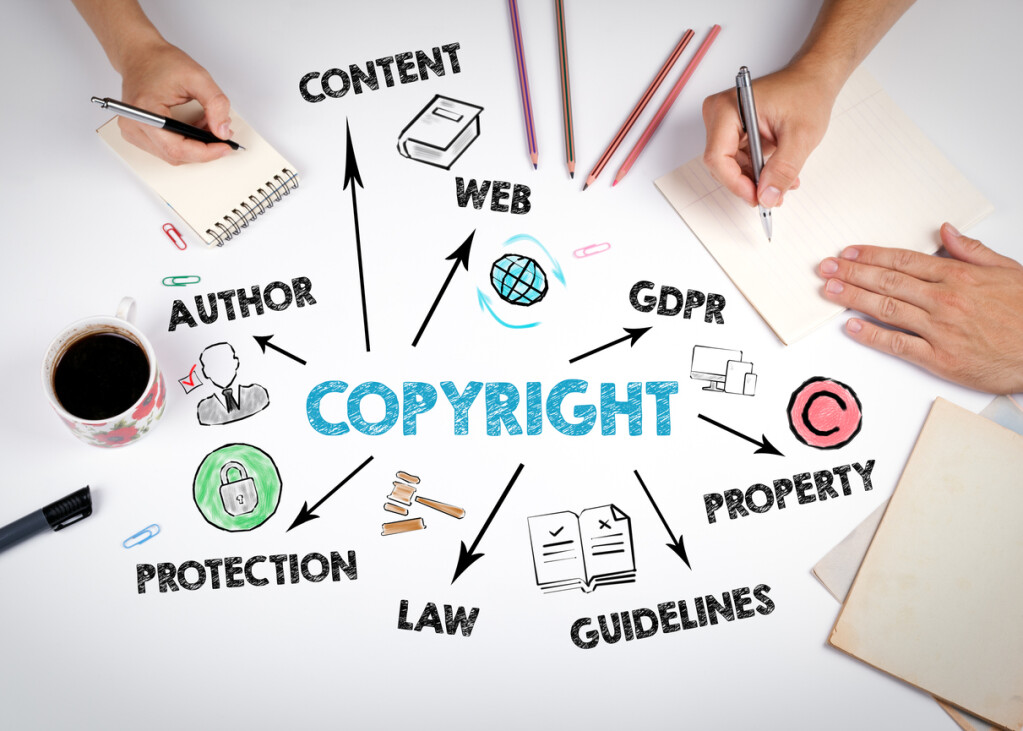 When you stream live video, the desire to maintain the rights to your own content is a no brainer. Luckily, your content is automatically copyrighted after producing and saving it as a file. 
There are additional steps you can take to ensure further protection, but this is only necessary if there is the possibility that you might need to take someone to court for infringement.  
If that's the case, it's useful to register your video with the U.S. Copyright Office. It's easy to do, and not very expensive.
The main thing to remember is that as the video's creator, you are the owner of all rights to it. As with any other property, you can inadvertently surrender those rights to another party. 
In order to avoid signing over the rights to your content, we encourage you to exercise extreme caution when agreeing to any terms of use on online video hosting platforms, especially free ones.
Are you ready to give the Dacast online video platform a try? Test out a variety of streaming solutions for professional broadcasters with our 30-day free trial. Sign up today to get started. No credit card required.
And for regular live streaming tips and exclusive offers, you can join our LinkedIn group.
Thanks for reading, and don't forget to share your questions and feedback in the comment section below. We love to hear from our readers!