How to Copyright a Video - The Definitive Guide [2022 Costs Update]
Protecting your content is very important in professional broadcasting. When most people think about keeping their videos safe, their first thought goes to password protection, top-of-the-line encryption, and other similar security practices.
In addition to these security measures, you should pay attention to your video copyright. If you really want to protect your content, copyrighting your videos should be at the top of your list. 
Today, we're going to explore a few aspects related to video copyrighting. We will define copyrighting, explain what you need to know about copyright video content, how to copyright your video with the U.S. Copyright Office, and when you may lose rights to your video. We will make it easy for you to understand how to copyright your video content. 
We will also take a look at the costs involved with registering for video copyrights. To wrap things up, we will cover how add copyright a YouTube video.
Table of Contents:
What is Copyrighting?
Video Copyrights: What You Need to Know
How to Copyright a Video

How Much Does It Cost to Copyright a Video?

An Alternative Method to Copyright Video
Can You Lose Your Video Rights?
How to Copyright a YouTube Video
Conclusion
What is Copyrighting?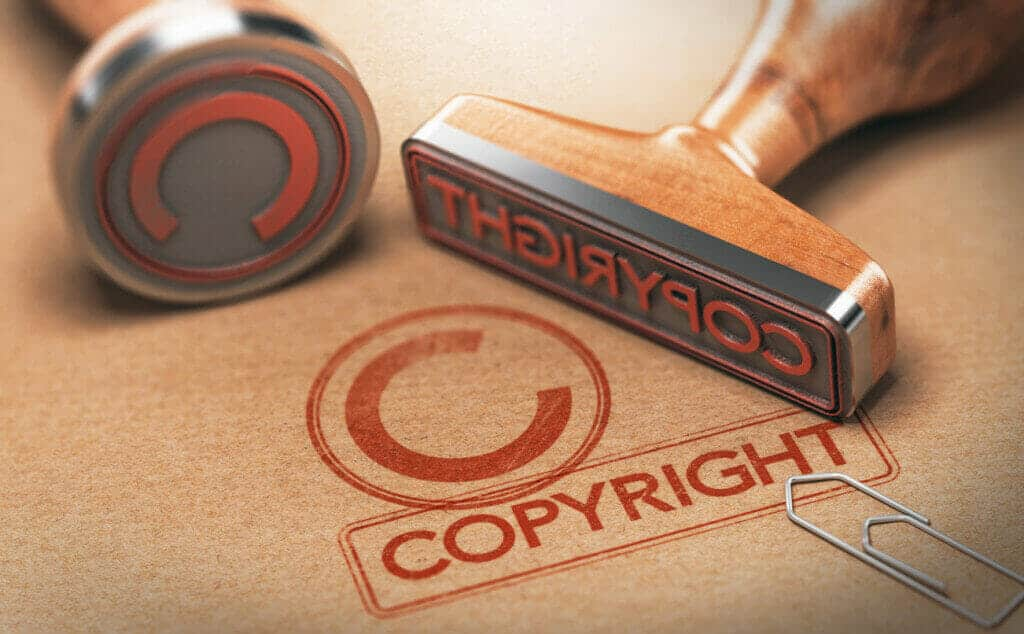 When you create something, whether it be a video, book, product, or other intellectual property, you likely want the rights to your creation. By copyrighting your creation, you are establishing that you own it and nobody else has the right to reproduce or use it.
There are some implied characteristics of copyrighting that are assumed upon the materialization of your creation, but this varies by the medium. For example, video is automatically copyrighted from the moment it is created, so these things automatically apply. This is an important component of video copyright laws. 
These characteristics include exclusivity, designation, duration of protection, limitations on applicability, and international adherence. 
Exclusivity 
Exclusivity in copyrighting means that the owner of the content (and copyright) have sole rights that cannot be claimed by any other person or organization without explicit permission. This is an important component of video copyright laws. 
Designation
Copyrights can be traded, bought, and sold. That means that you can transfer ownership of your content to another designated person, or you can receive rights to another person's content with their permission.
You can transfer ownership by putting the request in writing and having it verified by the abiding organization. To make the transfer official, the original owner can file for recordation with the U.S. Copyright office. If you want to follow video copyright laws, always work with the U.S. Copyright office. 
Please note that the original owner can also file to terminate the transfer in some circumstances.
It is also worth noting that the owner must assign ownership to another person. Somebody cannot just take someone else's ownership without permission, except in very rare circumstances.
Duration 
Copyrights vary in access duration from country to country. Under U.S. Copyright Law, copyright protection extends for your lifetime plus 70 years. Other countries have different copyright laws, but the United States has treaties with most of them requiring mutual recognition of each other's copyrighted works. That means you have video copyright protection for the duration of your lifetime. 
International Adherence 
Thanks to a number of treaties and laws that are respected at the international level, copyrights typically have reciprocity across borders.
Three of the most significant treaties and laws that are relevant to this include the Berne Convention Implementation Act of 1988, the Uruguay Round Agreements Act of 1994 and the GATT/Trade-Related Aspects of Intellectual Property Rights (TRIPs) Agreement.
These treaties help to make video copyrighting less confusing across international borders, which is especially important with online video content that can be easily shared around the world. 
Applicability 
There are some laws in place that allow people to use copyrighted materials in some situations. These "Fair Use" laws apply to people who are using copyrighted material for criticism or commentary. It is important to understand how fair use applies to video copyrighted material you may produce. 
For example, if someone is reviewing a movie, they can legally use clips or quotes from the movie. The same applies to written work and audio, as well. However, if the owner of the content believes that the person using their content is wrong for doing so, the owner has the liberty to legally dispute the use. That is why it is also important to understand how to copyright claim a video, which can vary from platform to platform.
Video Copyrights: What You Need to Know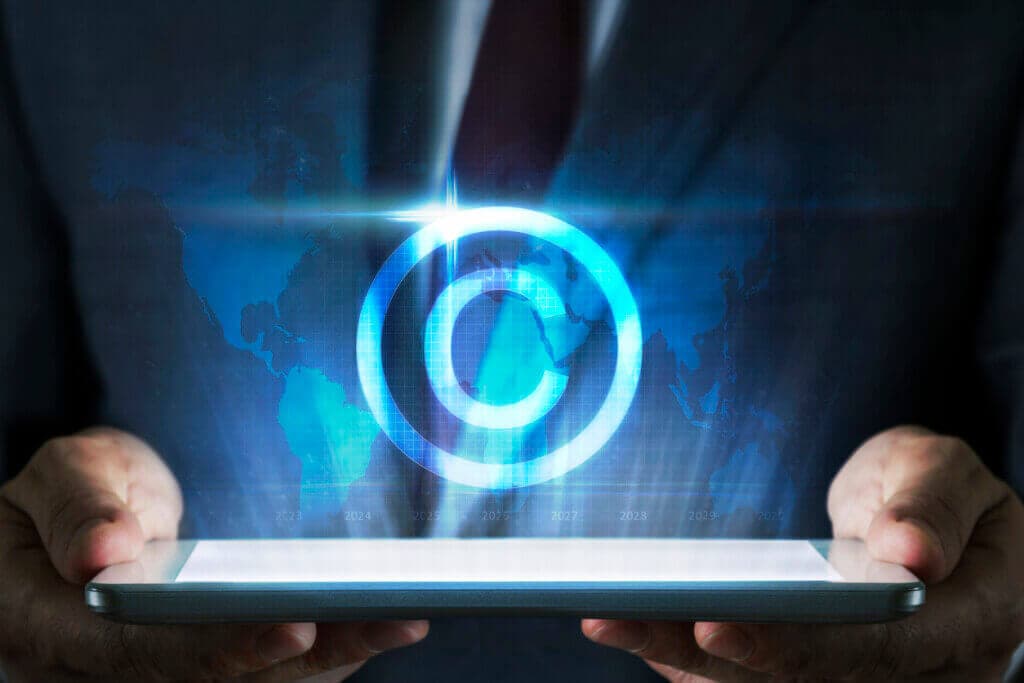 From the time that you have created your video and put it into a "tangible form," the video is legally yours. This applies to a file on your hard drive or a file uploaded to the Internet. No matter where it is stored, a video is protected by copyright law from the moment of its creation. There isn't a complicated process for how to put a copyright on a video; it exists as soon as you create it.
You have the option to register the work with the Copyright Office, but this is not a legal requirement.
Although registering your video with the U.S. Copyright Office isn't necessary or required to have it covered by copyright law, it is a good idea to take the extra step to protect it.
This is especially true if you've spent a lot of time and money creating a specific video. For example, a YouTuber probably doesn't need to copyright a 5-minute vlog, but a filmmaker probably would want to copyright the documentary that they've spent years making. Working with the U.S. Copyright Office is the right step for time intensive video content. 
The fastest way to copyright a video is to register it on the U.S. Copyright Office website. Registering it with this official entity removes any ambiguity about the copyright video status. It provides prima facie evidence in any lawsuit you may bring for copyright infringement, and it makes collecting damages in such a case much easier. It is a clear way to establish your video rights. 
How to Copyright a Video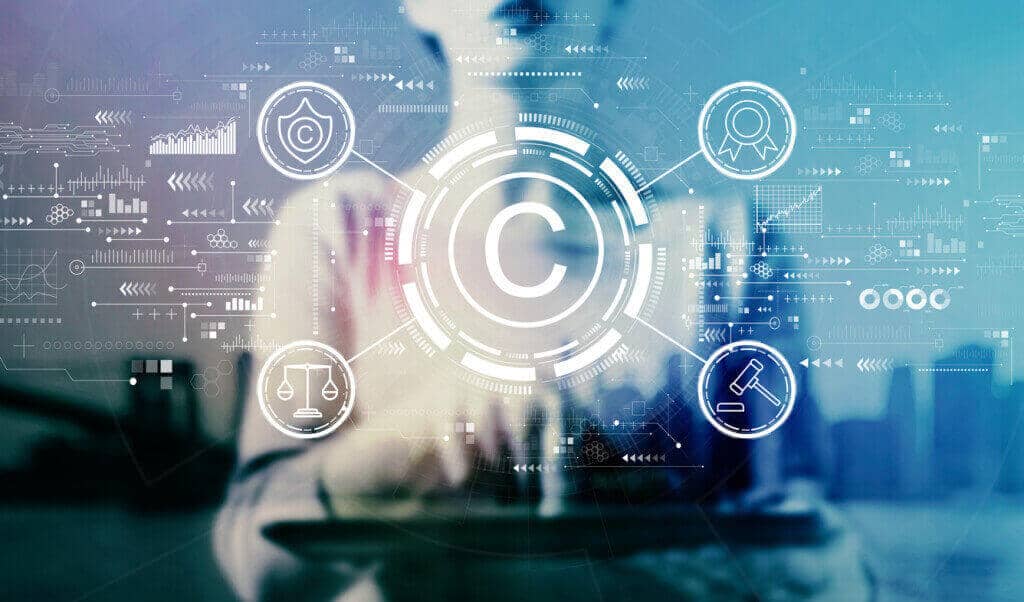 Want to know how to copyright claim a video? Copyrighting a video in the United States is easy. Here are the simple 5 steps to copyright a video and retain video rights to your content with the U.S. Copyright Office:
Go to the

Electronic Copyright Office website

and click on "Log in to eCO."

Sign up by choosing a username and password.

Fill out an electronic form registering your video.

Upload a copy of the video file and attach it to your completed form. You can also mail it afterward on a disc.

Pay

the fee (broken down in the next section)
The Copyright Office is powered by the government, so processing your registration may take a while. The Copyright Office says to allow up to eight months. The entire time your application is processing, your video is copyright protected. 
Video creators also have the option to mail their videos to the Copyright Office in disc format.
However, if you find yourself in a legal conflict, immediate completion of the registration process by the Copyright Office isn't necessary. Once you've filed your registration, you've exercised due diligence.
If by chance you need to take legal action in regards to the specific video, the court should recognize your effort to copyright the content even if the Copyright Office has not processed your registration.
We'd like to reiterate that registration with the Copyright Office is not necessary to copyright your video. Your content is automatically yours upon the creation of your video, but registration provides clear evidence to use if you need to take legal action against infringement.
How Much Does It Cost to Copyright a Video?
There are a variety of fees involved with copyrighting a video. Here is a basic rundown of the fees that you can expect:
Online Electronic Registration: $45 to $65
Paper Filing: $125
Renewal claim: $100 to  $125
Restored copyright claim: $100
Preregistration of certain unpublished works: $200
With those figures in mind, let's dive a little deeper into some of the most important fees to take into consideration.
Registration Fees
The most important fee to consider when applying for video copyright is the registration fee. Within this category, there are a variety of fees to consider. Most applicants will only need to pay one of these fees.
For online electronic registration, the rate ranges from $45 to $65. Registration for single authors, same claimants, one works, and not for hires is $45. All other filings are $65. Paper filing of forms PA, SR, TX, VA, SE cost $125. All of these fees are for the initial registration.
There are also registration fees are that are applicable for when you're copyrighting your work that has not yet been published.
Registration of a claim in a group of unpublished works costs $85

Registration of updates or revisions to a database that predominantly consists of non-photographic works costs $500.

Registration of a renewal claim with form RE costs $125 without an addendum.
If you are amending the claim, it costs an additional $100 fee.
A restored copyright claim with a GATT form costs $100.
Miscellaneous Fees
There are a variety of other fees for different actions that you might need after you've registered for your video copyright. These include fees of retrieval and copies, recordation of documents, Licenses Division services, and special services.
For more details on these and other copyright fees, check out the complete copyright fees schedule from the U.S. Copyright Office.
An Alternative Method to Copyright Video
If you decide not to copyright your video through the U.S. Copyright Office,, we recommend taking some action to make sure your right to the content is recognized and protected. The most basic way to go about this is to include a copyright notice in the first minute or so of your video. 
The standard form of the copyright notice is structured as follows:
Copyright (or ©) [year released] by [name of owner]. All rights reserved.
As an example, if a fictitious broadcaster named John Smith is releasing a video in 2015, the notice should read "© 2015 by John Smith. All rights reserved."
This is the most minimalistic style most broadcasters would use. You can also add further language such as "No part of this video may be reproduced or transmitted in any form or by any means, electronic or mechanical, without the written permission of the copyright holder." 
That additional verbiage reiterates the point and makes it clear that the broadcaster does not grant permission for transmission or reproduction from unauthorized users. This is a great way to ensure copyright video protection. 
Depending on the nature of your video content, using a watermark is also a good idea to make sure that it is not wrongfully used. Also, if somebody steals your watermarked content, it will be easily identifiable as yours.
Can You Lose Your Video Rights?
Many free, consumer-grade video hosting services require that you forfeit some or all of your rights to your videos. The terms of an agreement on each platform spell out those details, so it is important to completely understand what you are getting yourself into. 
Some streaming platforms take more rights to your video than others, especially platforms that don't charge you any upfront fees to use their platform. 
On the other hand, professional-grade video hosts, like Dacast, are much less restrictive. In most cases, they claim no ownership over your video content. That means you retain the copyright video protection your video was granted as soon as it was created. 
No matter which way you go, it's wise to read the fine print on any agreement a platform wants you to accept. 
How to Copyright a YouTube Video
YouTube automatically copyrights your content as you upload it, so there is no extra action that you need to take on your part. However, this requires you to grant them a non-exclusive right to do almost anything they want with your video. 
"Non-exclusive" means that you still own the video and can do whatever you want with it, too, but you must allow Google the same privilege. In exchange for making it easy to know how to add copyright to YouTube videos, YouTube also give themselves permission to use your content as they see fit. 
YouTube also is pretty strict about using copyrighted content in videos that are posted to their platform. That means if you use music or a video clip within your content that you don't have rights to, YouTube will either remove the sound or take your video down. Or they may monetize your video for the copyright holder, or make you share in any monetization on the video with other copyright holders. 
If you are worried about your content not being recognized as your own, we recommend adding the copyright notice that we mentioned above to give yourself that standard layer of protection.
Conclusion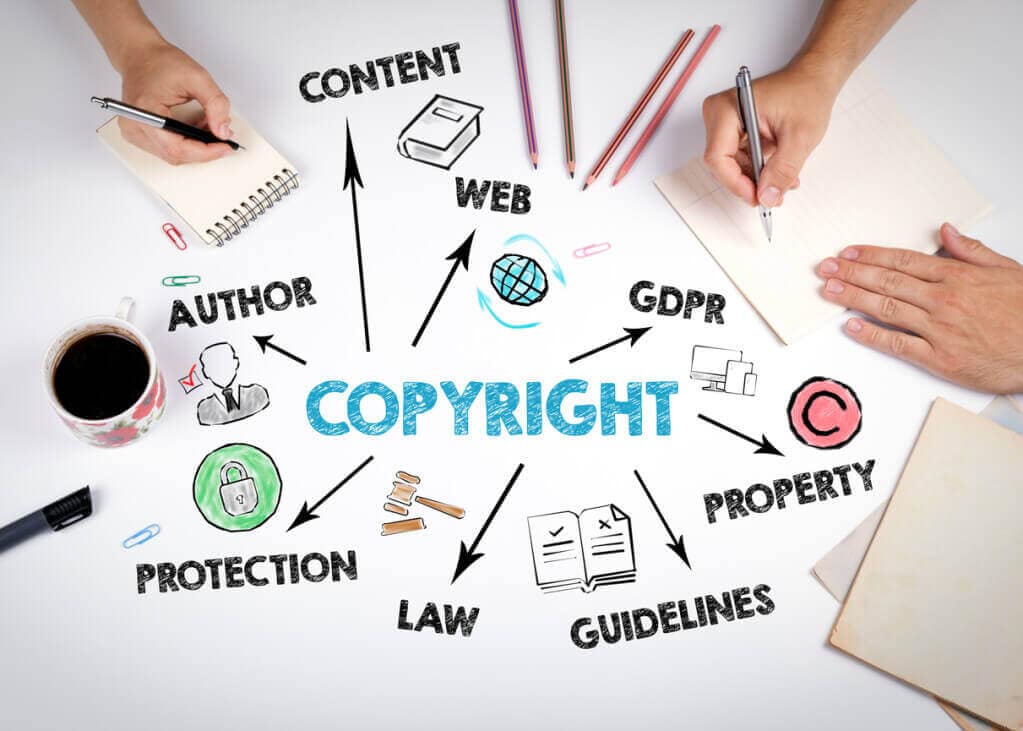 When you stream live video, the desire to maintain the rights to your own content is a no-brainer. Luckily, your content is automatically copyrighted after producing and saving it as a file. 
There are additional steps you can take to ensure further protection, but this is only necessary if there is the possibility that you might need to take someone to court for infringement.  
If that's the case, it's useful to register your video with the U.S. Copyright Office. It's easy to do, and not very expensive.
The main thing to remember is that as the video's creator, you automatically own all rights to it. As with any other property, you can inadvertently surrender those rights to another party. There isn't any fancy copyright format for video; as soon as you create your video, you are the copyright holder, although it doesn't hurt to state that the content is copyrighted. 
In order to avoid signing over the rights to your content, we encourage you to exercise extreme caution when agreeing to any terms of use on online video hosting platforms, especially free ones.  Be sure you know what if any copyright protection you are giving up by using a free video hosting platform.
Are you ready to give the Dacast live streaming platform a try? Test out a variety of streaming solutions for professional broadcasters with our 14-day free trial. Sign up today to get started. No credit card is required.
For regular live streaming tips and exclusive offers, you can join our LinkedIn group.
Thanks for reading, and don't forget to share your questions and feedback by contacting us here. We love to hear from our readers!