The Ultimate Guide to Creating a Video Training Platform in 2022
Many small and medium-sized enterprises use training videos to streamline their employee or contractor onboarding process. This comes with many benefits.
The initial investment in a video training platform will save you tons of valuable time and resources for years to come.
In this post, we're going to talk about everything you need to know about online training platforms. We will break down why businesses are making this move and what types of businesses could benefit from a training platform of this nature.
We'll cover what makes a good training video and how to create an online video training platform of your own. We will wrap things up with a few examples of video hosting services for businesses to use to bring their training platforms to life.
Table of Contents
Why Use Online Training Videos?

Who Should Create a Video Platform?

What Makes a Good Training Video?

How to Create a Video Training Platform

Choosing a Solution for Hosting Corporate Training Videos

Final Thoughts
Why Use Online Training Videos?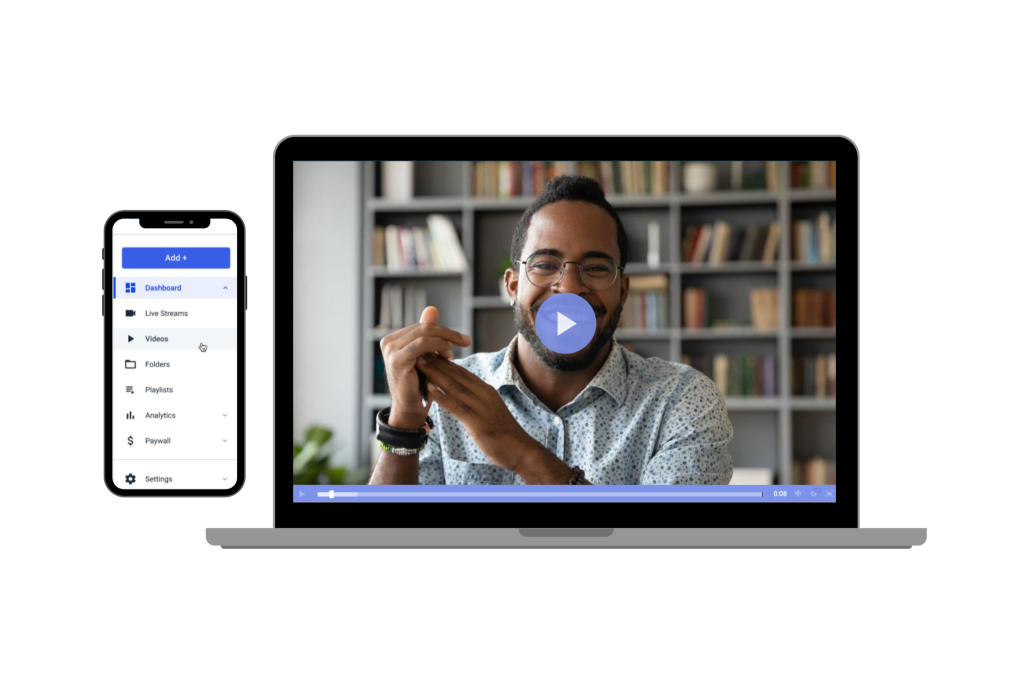 Automation is key in growing or scaling a business, and new employee training is a task that can definitely be automated.
Online video training platforms are valuable resources for businesses that aim to streamline their employee onboarding process. It saves you time and money because you don't have to appoint another team member to take care of the training.
Let's say the average time it takes to train a new employee is 20 hours. If you are paying another team member $30/hour, it costs $600 just to bring on a new employee.
Of course, these numbers change depending on the industry you're in and what position you're training for, but plugging your average training time and wages into that formula should give you a good idea of how much money you should be saving by automating the process.
Online training videos are also beneficial because they provide a consistent training experience. That means every employee is on-boarded with access to the same information, so you don't have to worry about details being left out or miscommunications.
Additionally, online training platforms are becoming more valuable for training remote works since there is no personal contact required.
Who Should Create a Video Platform?
Any business that invests time and money into training new employees could benefit from creating a business-grade training platform. Larger businesses with more employees will likely see a larger return on investment, but creating standardized training videos is useful for small and medium-sized businesses, well.
Training video software platforms are especially useful for brands with many branches or corporations that sell franchises. Giving everybody access to the same training materials helps to maintain consistency in terms of brand standards.
When everybody is using identical training materials, everybody learns the same thing from the same source. This is particularly useful in the food and service industry.
For example, if you have an ice cream chain, everybody knows that banana splits have three scoops of ice cream, one banana, and two cherries. That way, customers can go to different locations of the same chain on opposite sides of the country and rest assured that they will get the same dessert made the same way.
What Makes a Good Training Video?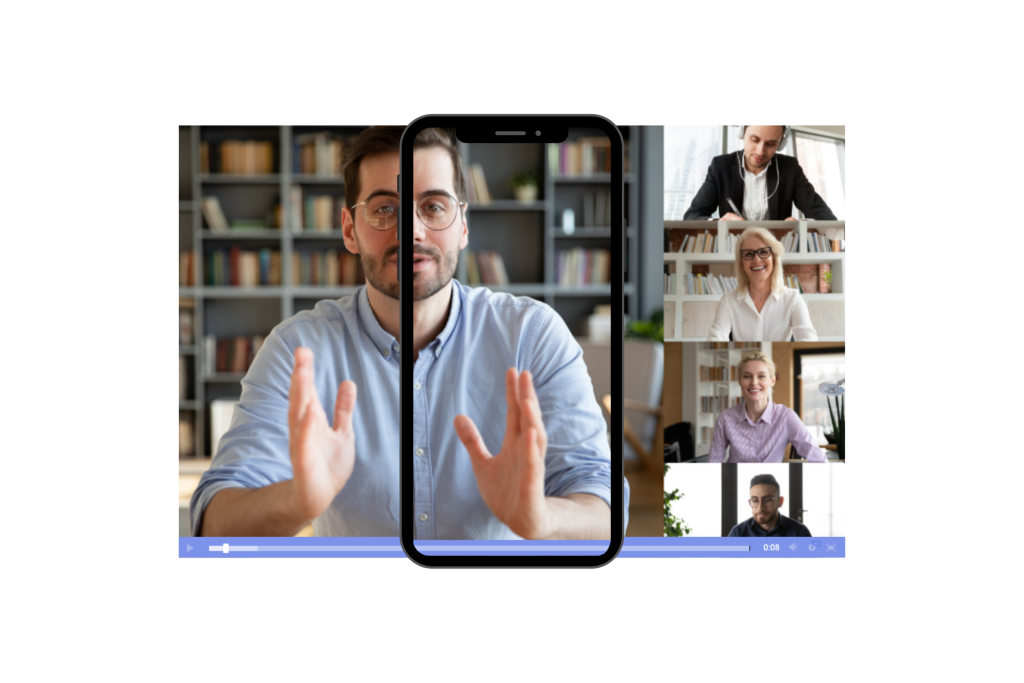 If you are investing your time and resources into creating training videos, you should do it right. There are some specific boxes you can check to ensure that you're creating great training videos that will effectively convey your message and streamline your onboarding process.
Here are a few things that make a good training video. Here's what you should pay attention to.
High-Quality Video and Audio
The quality of your video content will make or break the viewers' experience. In the instance of a corporate training platform, you don't have to worry about paying customers being happy with their purchase, but it is nice to present your brand in a professional nature to your new team members.
You can create high-quality content by filming your videos with professional video and audio capture equipment. Take a look at our Guide to Professional Broadcasting Equipment to learn more about our recommended tools for producing professional-grade video content.
A Well-Written Script
Every good training video starts with a well-written script that is both organized, straightforward, and concise. Visuals are important, but your script is where your information really shines.
A solid script starts as an outline of important information on the topic you're covering and ends with engaging dialogue that brings your video to life.
We will cover more on the specifics of scriptwriting in the "How to Create a Video Training Platform" section of this post.
Clear Objectives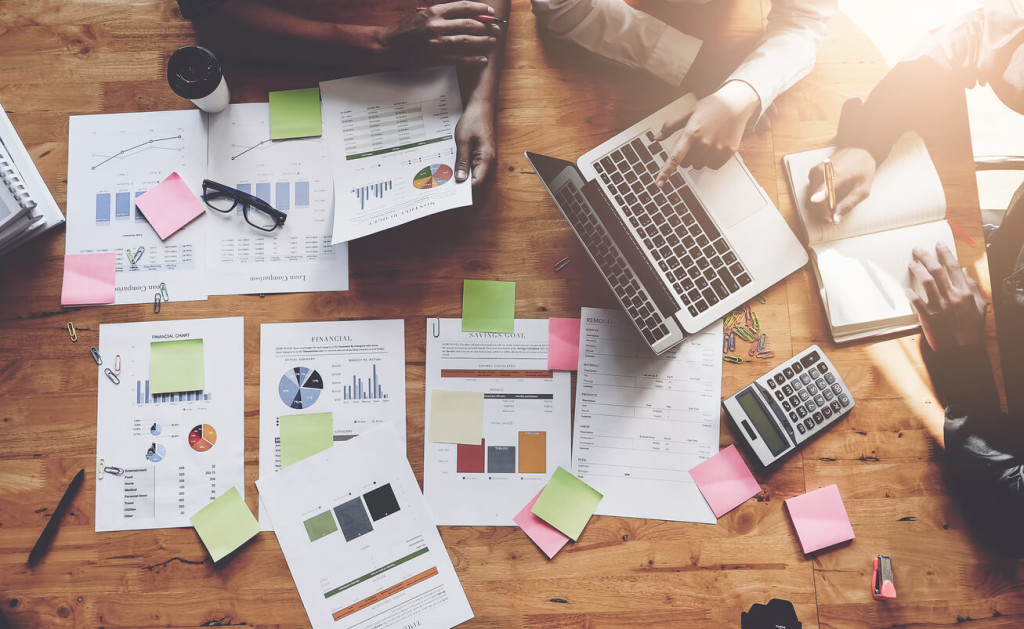 One thing that your well-written script should include is a set of clear objectives for every video or module. Training videos can feel like more of a formality for new employees in many positions, so it is important to remind them of the "Why."
Your objectives should focus less on what the videos are teaching and more on the purpose of teaching it. The reason for this is that some tasks seem so simple that having a training video feels unnecessary, but once the content is attached to a purpose, it feels more valuable.
For example, a video on how to greet customers should have objectives such as "Learn how to greet customers with brand-specific lingo" or "Learn how to break the ice to make a sale."
Taking this sort of approach will make the entire training presentation easier to follow and it will help keep the viewer engaged. Also, as you list objectives for each piece of content, it will help you, as the creator, remain more focused and intentional.
Easy to Access
Of course, you're going to want to keep your video safe from unauthorized viewers, but your team members who have the appropriate credentials shouldn't have to jump through hoops to get to the content.
Your videos should be laid out in a way that is easy to access.
How to Create a Video Training Platform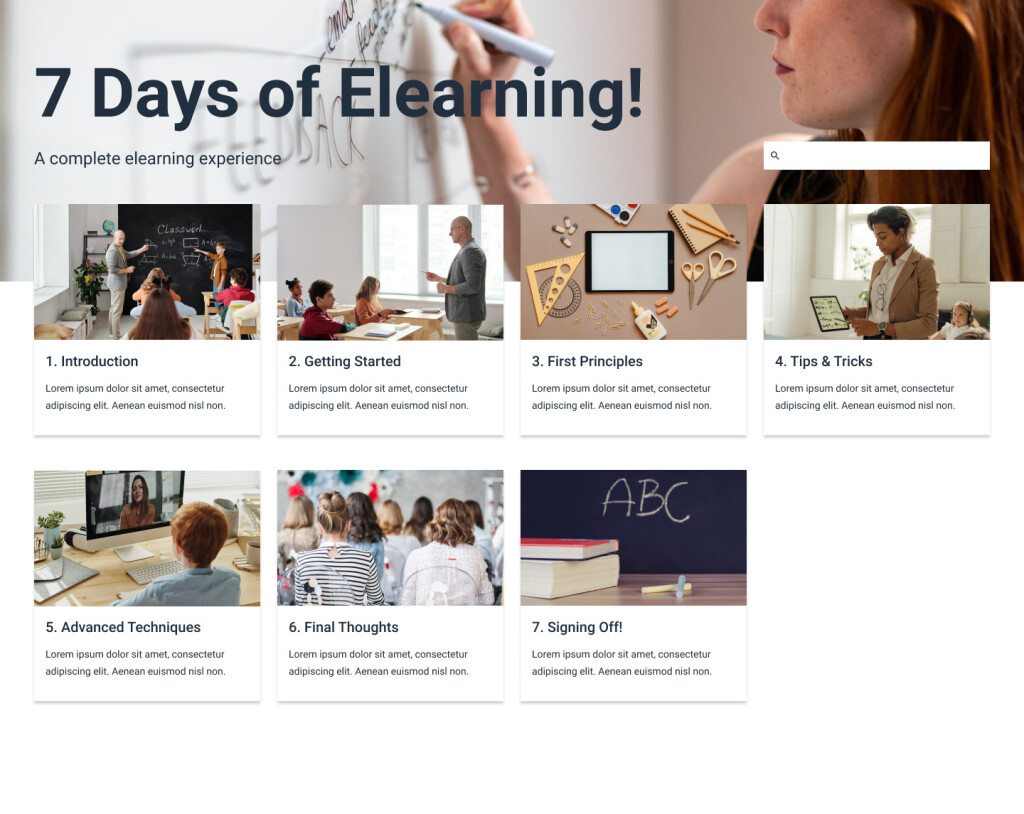 Creating a video training platform is not complicated, but it does take a great deal of planning, preparation, and execution. Luckily, you'll only probably have to create the entire platform only once and then swap out small video clips as changes are updated in your processes and procedures.
1. Plan Your Content
In order to make sure everything is covered in a way that makes sense to your new team members, you're going to want to outline every aspect of the training program that you're going to launch.
Organize it in a sequence that makes sense. Your content should be "stackable" in the sense that information in video #1 prepares viewers for what they're going to learn in video #2.
At this point, you can also decide how your training videos will be broken up. Some companies use a series of short 2 to 5-minute videos in each module just to keep the viewer attentive. Others want to knock it all out at once and create one long video.
Figure out what works best for the type of employees you're training and the materials you're teaching them about.
2. Write Your Scripts
Writing scripts for your videos is very, very important. To get started, you're going to take the outlines you created in your previous step and break them into smaller outlines for individual videos.
Once you've decided which content will be in each video, fill in additional information as subcategories until you have all of the pertinent information down on paper. At this stage, you'll have to decide how to present the information so that you can craft the script accordingly.
Ask yourself:
Will there be on-screen dialogue or will one person be rattling off information to the camera?

Will there be diagrams and other visuals with voiceovers?
There is no right or wrong way to go about this, but you have to do what makes the most sense for the specific materials you're sharing.
It may be wise to call on a writer that is well-versed in scriptwriting so that you don't have to learn the technicalities of the craft. As long as you provide the information that needs to be conveyed, hiring a professional will make this process pretty straightforward.
If you decide to write your own scripts, we have a few pointers for you. The first thing to keep in mind is that the script should be conversational. The viewers should feel like they are part of a conversation rather than being lectured.
Don't use technical jargon unless you plan on thoroughly explaining it. The purpose here is for the viewers to truly learn, so you don't want to make it too difficult for them to understand.
Lastly, don't get frustrated if your words don't feel like they're enough. Your script will be brought to life by visuals and actors, so it's okay if certain phrases or lines lean mostly on that supplementary support.
3. Create Your Videos
Once your scripts are in place, it is time to produce your videos. This step involves filming and editing your video footage.
If you don't have an in-house team that is skilled in video production, it is a good idea to hire one so that your end result is presentable and professional.
4. Build Your Website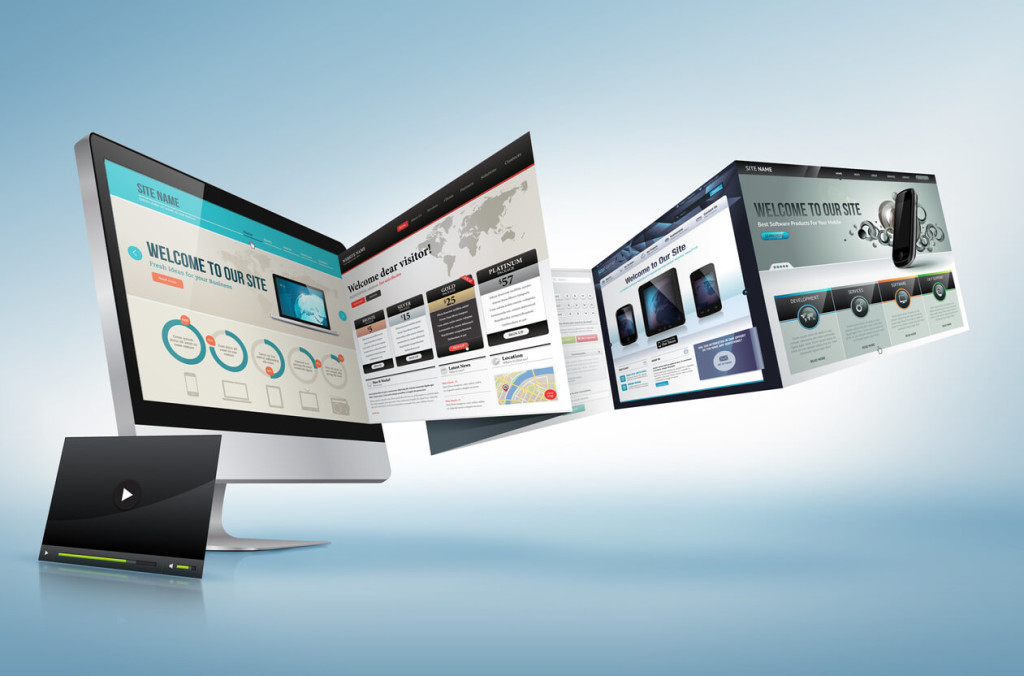 Next, you're going to need to build a live streaming website where your video players will live. You should create a site that is easy to navigate, works on both desktop and mobile, and looks professional.
The site can be basic because it should be dedicated solely to training new employees. There is no need to worry about the sales marketing elements that you'd put into your regular business site, like calls to action, email captures, SEO elements, etc.
This step is not necessary if you're using a platform like Dacast that offers custom branded video galleries as one of their features. Our Expo video portals make it easy to create playlists of videos that your teammates can access in just a few clicks. You can even add password protection so that no unauthorized viewers gain access.
5. Choose an Online Video Platform
You will need an online video platform (OVP) to host your video content. This is not the viewer-facing gallery that presents your videos. It is the platform that stores the video files behind the scenes.
There are a few things to look for in an OVP when creating an online training platform:
Security (specifically password protection and domain restrictions)

Bulk upload

Easy embedding

Video portal/video gallery

Ample data

Video on demand (VOD) capabilities
Live video hosting is a plus, especially if you plan on hosting live training sessions. However, VOD hosting is an absolute must.
6. Upload Your Videos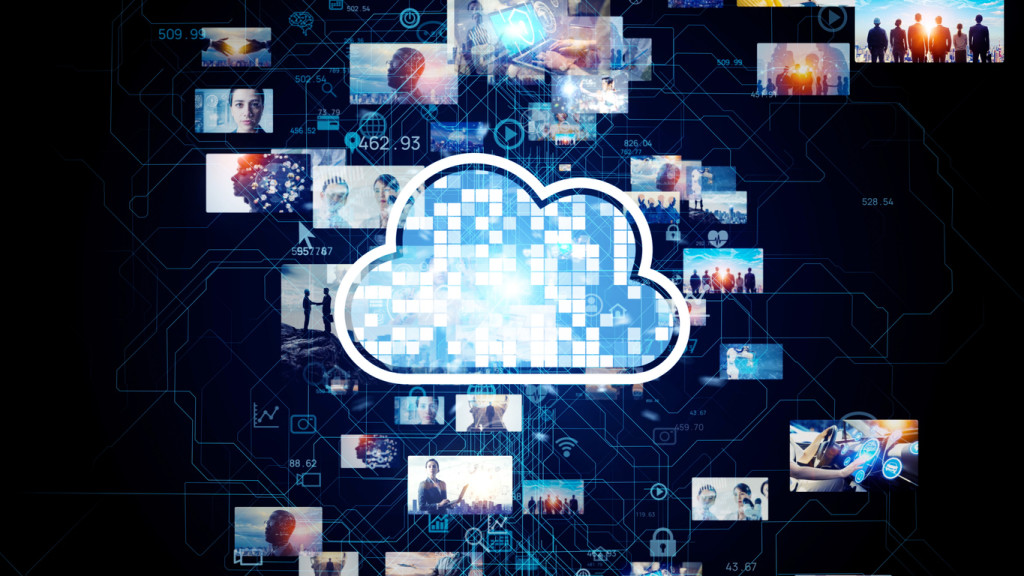 Once you've invested in an online video platform, it is time to upload your videos. As we mentioned, choosing an OVP with bulk upload capabilities is definitely the way to go because it will save you so much time and hassle.
After you upload your videos, you're going to want to organize them in playlists according to the order you'd like them to play. You can also group them into modules. This is important for the next step.
7. Embed Videos
Embedding your videos on your new video training platform is usually as simple as copying and pasting a snippet of code from your online video platform.
You'll have to choose which embed code you'll use, JS or iFrame. We urge you to check out our post dedicated to helping you decide which embed code to use.
Choosing a Solution for Hosting Corporate Video Training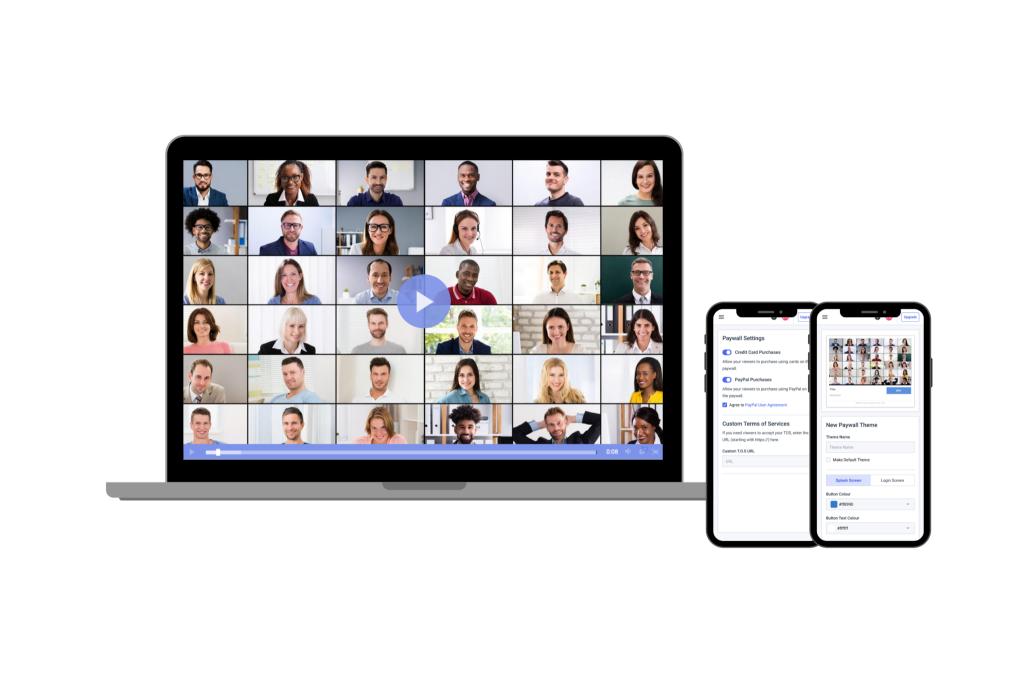 As we mentioned, you're going to need to choose a solution for hosting your training videos. You'll need a solution that is equipped with the tools you need for streaming at the corporate level.
There are a few great online video platforms with solutions specific to enterprise and corporate live streaming use.
Dacast, for example, is a unified streaming solution that is designed with SME operators like you in mind. The user dashboard is very easy to navigate, so you can configure settings and manage your video content with ease, even if you don't have much broadcasting experience.
Some of Dacast's most useful features for building an online training platform include a white-label video player, easy embedding, top-notch security, password protection, and bulk uploading tools.
Recently, we've rolled out an Expo video portal feature that allows you to create branded web pages for sharing your video library so you don't have to develop a training website separate from your business's regular site, which saves thousands of dollars for SME operators in your shoes.
Some other great online video platforms are
You're going to want to avoid free platforms, such as YouTube, DailyMotion, and the like because they are geared towards consumer use and do not have the tools you need for creating a professional training platform.
Final Thoughts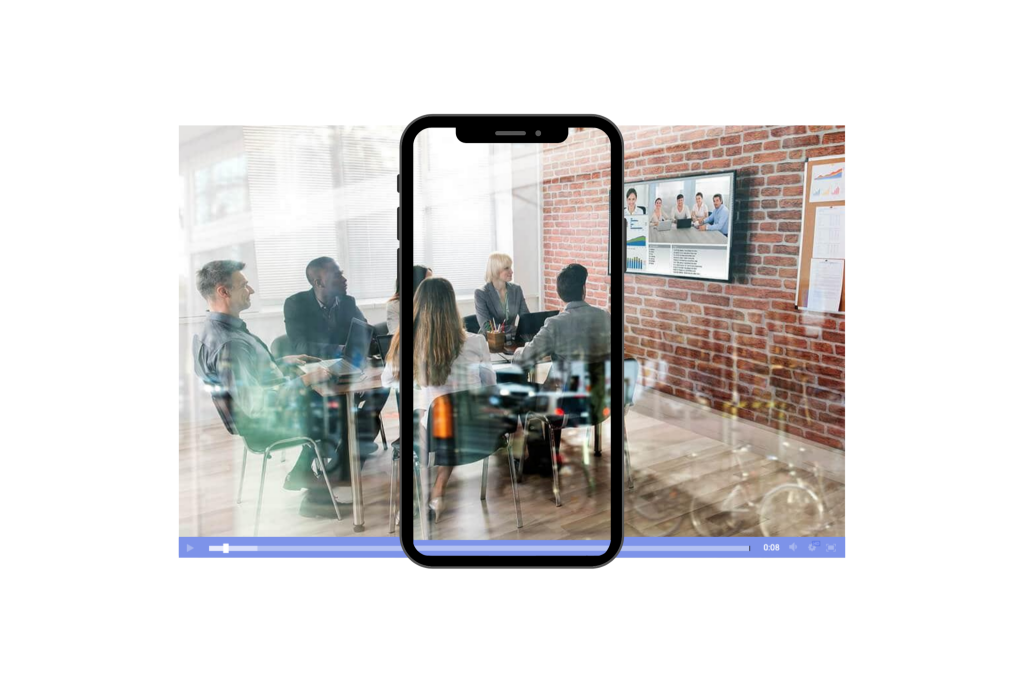 Now that you're familiar with the ins and outs of creating a video training platform, it is time to take action and get started on yours.
When it comes time to choose the online video platform to host all of your training materials, we recommend taking advantage of free trials to get a feel for available features and how the platform really could work for you.
Not sure where to get started? We invite you to try all of Dacast's professional video hosting features risk-free for 14 days. This includes access to our bulk upload tools, privacy and security features, video gallery customization, and more.
Create a Dacast account to start your free trial today. No credit card is required.
For regular tips on live streaming, feel free to join our LinkedIn group.