So you've created a website. Way to go! Now, you want to host live streaming video from your own site. With your new website in place, you're ready for the next steps–and we're here to help! In this article, we'll cover how to stream live video on your website, no matter what you want to broadcast.
As you may know, there are three primary components to this process: (1) broadcasting, (2) live streaming software, and (3) embedding live streaming video on your site. Additionally, you'll want to consider your intended audience and whether you plan to monetize your streams. Live streaming pricing plans are important to consider, as well, when choosing the right OVP for your needs. And, of course, you'll need to decide what you plan to stream in the first place.
In this article, we'll review several key topics on live streaming video on your website, including:
recording equipment
encoding equipment
internet connection
live streaming video host
embedding & embed codes
how to put it all together!
Now, let's get started with a discussion of the necessary equipment for broadcasting live streaming video.
Live Streaming Video Equipment

Before you start live streaming video, you'll need a few different pieces of gear to get you recording and online. These include recording equipment, an encoder, and a reliable internet connection.
1. Recording Equipment
At a basic technological level, every broadcaster needs video cameras or other video capture devices.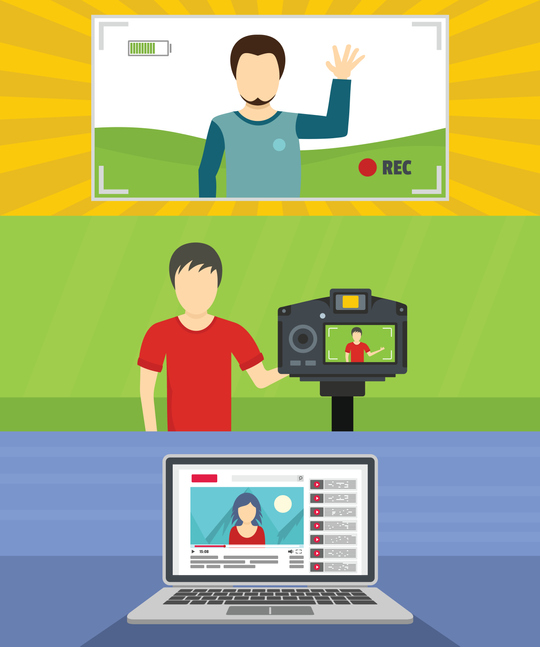 Video cameras can be as simple as a webcam or as complicated as a 4K ultra-HD professional camcorder. What's important is that you use the right camera for your job. For the best quality video, look for a camera with an HDMI connection. HDMI-compatible cameras can output the highest quality stream.
Of course, you'll need some kind of audio recording equipment as well. While built-in camera microphones may suffice, we don't recommend relying on that option. The best quality audio comes from external microphones worn on the lapel or held just outside the camera frame.
2. Encoding Equipment

One live streaming video challenge is that most cameras are designed to record–rather than to stream.  That's why you'll need encoding software or hardware along with your camera or capture device. Encoders change your video from a format optimized for recording and storage to one designed for transmission over the web. That way, all your viewers can access your live streaming video without issue.
Hardware encoders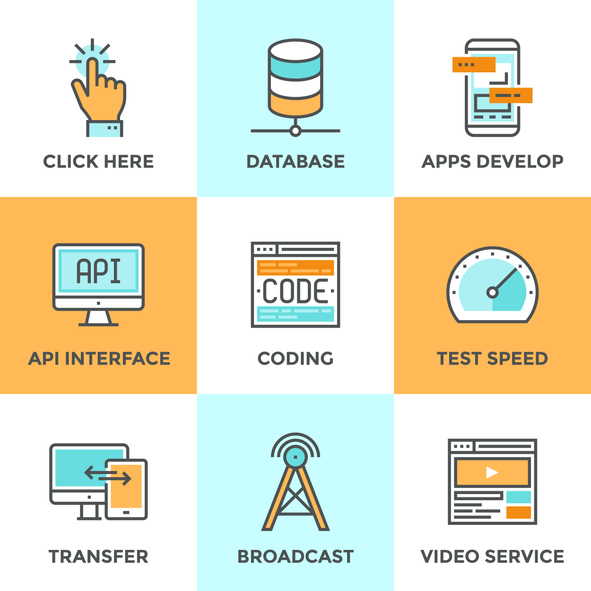 are dedicated devices that let you bypass the need for a computer. This physical alternative to encoding software can be important in some professional broadcasting contexts. Hardware encoders tend to be for professional broadcasters given their high price points. They are specialized for just encoding, which gives them an advantage over software encoders.
Software encoders, on the other hand, are usually much more affordable than hardware. Small-scale producers generally prefer this alternative to hardware encoders. You can even opt for free and open-source software encoders–OBS Studio is a good option. Pro-level encoders like Wirecast Pro and vMix, however, are better options in terms of features and quality. Note that for-pay encoding software packages do require a computer with a fairly fast processor. Why? You want a reliable machine that can deal with transcoding video in real-time.
3. Internet Connection
To achieve any level of quality in your live streaming video broadcast, broadcasters also need a reliable, fast internet connection. Most cable internet speeds are sufficient for live streaming. However, you should avoid attempting to stream while other users on the same network are using bandwidth for other activities.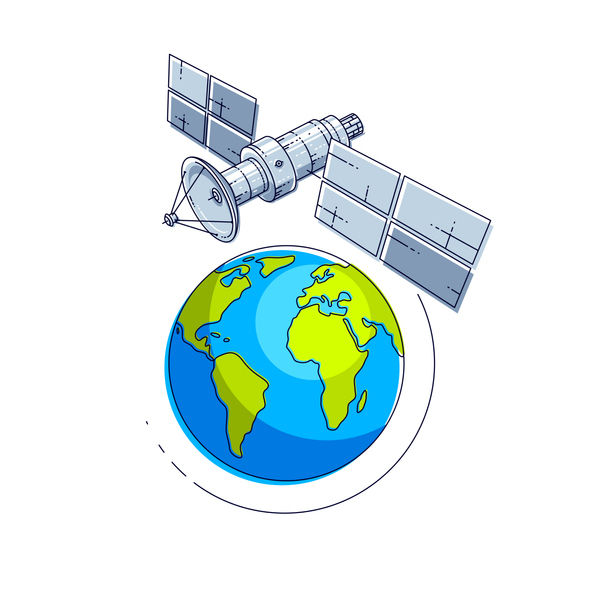 Here's our general rule of thumb for internet speed requirements for live streaming video. You need an upload speed of at least two Mbps in order to broadcast good quality live streaming video. At lower speeds, your video quality will be too jerky and unwatchable. Make sure your internet service isn't prone to disruptions or fluctuations in speed; you don't want to interrupt an important broadcast!
That said, there are additional requirements based on the quality at which you plan to stream. The higher the video quality, the faster your internet speed needs to be. Therefore, we recommend an upload speed at least half the quality at which you plan to stream. For example, if you are doing an HD, 3 Mbps stream, you will need a 6 Mbps upload speed.
Finally, don't accept at face value the advertised upload speed from your internet service provider (ISP). Your ISP will quote you a peak speed. Your actual average speed will almost always be lower, however. As a result, we highly recommend checking on Testmy.net to see your true upload speed.
4. Live Streaming Video Host
Last up in our list of necessary tools is professional-grade video  streaming platform. YouTube may perhaps be the most popular and easy streaming service. Yet free, consumer-grade platforms like YouTube and Facebok Live poseserious limitations for live streaming video. Those services are designed for online videos, rather than for live streaming video content.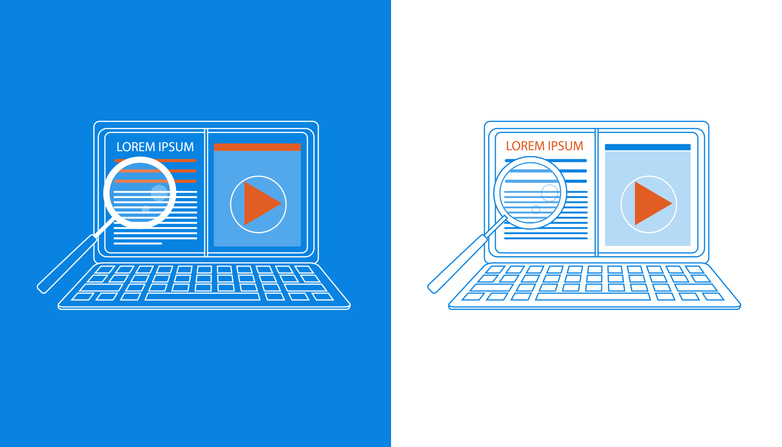 Instead, we recommend using streaming solutions via a dedicated white-label video platform for agencies, such as DaCast, IBM Cloud Video, or Livestream. These will provide a better live streaming video service with more control over video placement, monetization, access, recording, and more. These services are built around live streaming as well. With a dedicated streaming platform, these are not secondary features of the service, but the primary attraction. Make sure to review the features of your chosen platform before committing. If you need to do China video hosting, for example, check that your OVP supports this (many don't).
The live streaming video solution you choose will also provide you with specific information related to your live channel. You'll need this information to set up your encoding software or hardware, to access the video host website for live streaming. That way, you can ensure a secure video upload for your viewers.
This may sound complex, but it's actual a fairly simple process. Of course, you'll want to test out your setup before you launch your first broadcast, to ensure that everything works smoothly. There are a variety of guides available to you as well, based on your specific encoder. For example, here are the OBS Studio guide and the Wirecast Pro video broadcasting software guide.
You can also check out this quick video tutorial below (on using Wirecast 8):

Putting It All Together
Once you have all the equipment prepared, you're almost ready to broadcast live. Turn on your cameras, connect them to your software/hardware encoder, and connect this device to your live streaming video host. You're almost ready to start broadcasting!
5. Generating an Embed Code

Now you know what sort of gear and software you need to be prepared for live video streaming. But that's only the first step. The second step of this process involves setting up your live stream so that viewers can watch it via your website.
Believe it or not, this is a relatively simple process. First, you go into the administrative dashboard for your live streaming video host. Once there,schedule a live stream event for the time your event will begin. Once you've done this, you should be able to access the embed options.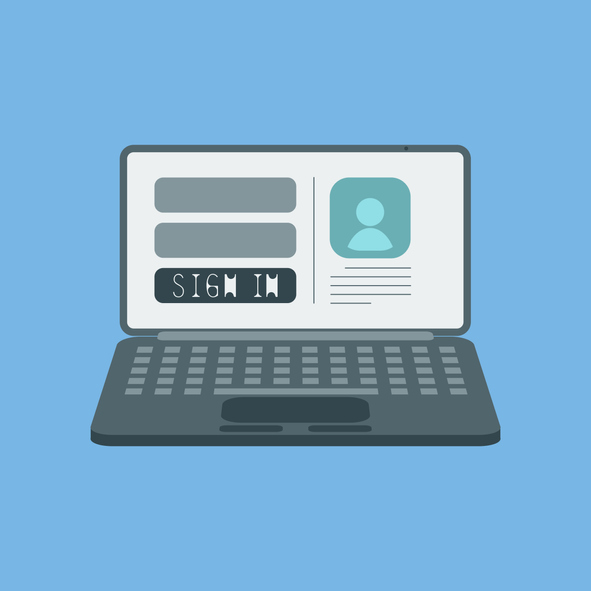 To find the embed options options in DaCast, first click to select the live stream that you'd like to broadcast. Next, click the tab labeled "Publish Settings." In the lower left of the screen, you'll see two different code options–one labeled iframe and the other Javascript (JS).
Javascript is more widely supported on various browsers and devices, and it provides better features to the user. Although Iframe is functional, it has the advantage of being more compatible with certain website frameworks. It shouldn't matter too much which of these you choose, unless you have a very specific audience with specific needs. You will want to test both on your website to make sure they work. WordPress sites, for example, require the iframe code.
First, choose one of these two coding options. Then, select that embed code in the box and copy it to your clipboard.
6. Embedding on your site
Now that you have your code, you just need to embed your video on a website. To do so, you need to access the HTML code view on your chosen site. On a WordPress site, this is simple. Edit a post (or page), and click the tab for "text" to enter code-editor view. Now paste your video code on a new line, save the page, and you're ready to go. It's that simple!
Note that most other website editors have similar tools for embedding HTML code quickly and easily.
Conclusion
And that's all there is to it. Once you've followed these steps, you should be ready to start broadcasting live streaming video. Start the cameras rolling, and stream away!
Still have questions about live streaming video or related topics? First, we recommend checking out this step-by-step walkthrough as an introduction to live streaming. From there, you'll find links to all kinds of helpful blog articles on video broadcasting. Additionally, we love to hear from our readers, so feel free to post your questions and comments below. We will get back to you! For regular tips on live streaming, you're invited to join our LinkedIn group.
At DaCast, we help a wide range of businesses get started with live streaming. For more details, you can check out our live streaming pricing plans and customization options. Are you ready to try our streaming solutions for yourself? Just click the button below to sign up for a 30-day free trial (no credit card required). We'll have you up and streaming in no time!
Thanks for reading, broadcasters, and good luck with your live streaming video.
By Max Wilbert