IPTV vs. OTT: Internet TV Delivery Systems Explained
The video streaming industry is full of acronyms and terms that can be confusing for the uninitiated. Two of those terms which deal with internet TV delivery are IPTV and OTT.
While both terms refer to methods of delivering content over the internet to end-users, there are differences in the mechanism each uses to deliver that content.
In this article, we'll go over the differences between IPTV and OTT, the pros and cons of each system, and help you determine which method is right for your needs.
Table of Contents
IPTV vs. OTT: Internet TV Protocols Explained

What Are the Major Differences Between IPTV and OTT?

IPTV vs. OTT: Which is Right for Your Needs?

10 Popular OTT Streaming Platforms

Conclusion
IPTV vs. OTT: Internet TV Protocols Explained
Online content streaming has become a massive part of overall internet traffic over the last decade.
In 2011, video content made up 53% of all uploads and downloads; in 2021, that share of online traffic is up to nearly 82% globally. That's a lot of content that's moving back and forth between service providers and end-users.
Two of the ways that content is delivered online are IPTV and OTT. Both these terms are methods for delivering video content from a service provider or creator to a viewer using IP protocol, so they are similar in that manner.
However, they offer different services, are built differently, and deliver content a little differently.
Let's investigate each method a bit further, and explore some pros and cons of choosing either IPTV or OTT.
What is IPTV?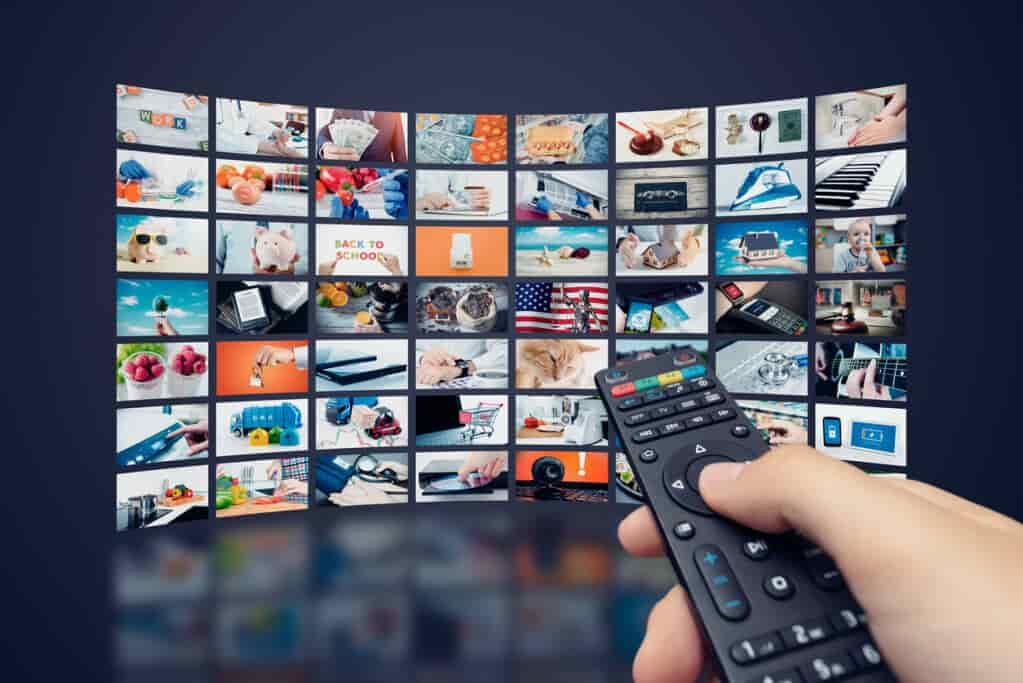 IPTV stands for "internet-based protocol television." It's a digital television system that sends live and on-demand video through the web but in a controlled manner.
When TV and video content is sent using IPTV, it's delivered over a privately managed network. This system could be a LAN (local area network), a WAN (wide area network), or an ISP (internet service provider) network.
With IPTV, bandwidth is reserved specifically for delivering video, so the quality of the video's images and sounds is usually exceptional and without interruptions. IPTV also offers enhanced network security.
How Does IPTV Work?
Videos streamed with IPTV are stored on servers that distribute a copy of the videos any time a viewer presses play on a TV channel or on-demand content. These stored videos are sent using the multicast method, meaning the data is transmitted to a group of recipients simultaneously instead of sending individual copies to each user.
The nodes in a multicast network replicate the video content to reach multiple IP addresses, meaning that IPTV utilizes the network infrastructure and bandwidth efficiently.
Pros and Cons of IPTV
Streaming content with IPTV comes with its own set of positive and negative points:
Pros of using IPTV:
Higher video quality:

Due to the dedicated bandwidth assigned to IPTV streaming, videos tend to have a higher quality of picture and sound than with other streaming methods.

Fewer interruptions:

There are fewer instances of a video feed buffering or being interrupted with IPTV because of the private network connection.

Hard-to-find releases:

Many IPTV networks are run directly by internet service providers, and these providers offer premium content that's only available on their streaming service.

Enhanced security:

Because IPTV is sent over a WAN, LAN, or ISP network, the security of your connection is often higher.
Cons of using IPTV:
More expensive:

Monthly fees for many IPTV services are on par with traditional satellite or cable stations, putting some users off.

Peak slowdown:

When popular content is in high demand and many people are watching a broadcast at the same time, the service can be slower.

Locks viewers in:

Viewers are locked into access to the content that the IPTV provider selects, limiting their access to other broadcasts.

Service installation and hardware requirements:

IPTV usually requires the installation of service (an internet connection from a specific ISP, for example) and either middleware or hardware from the ISP (a specific modem) in order to connect to the service.
Examples of IPTV Streaming Platforms
Some examples of well-known IPTV streaming platforms include Verizon Fios TV, DIRECTV STREAM, Movistar+, and Orange TV.
What is OTT?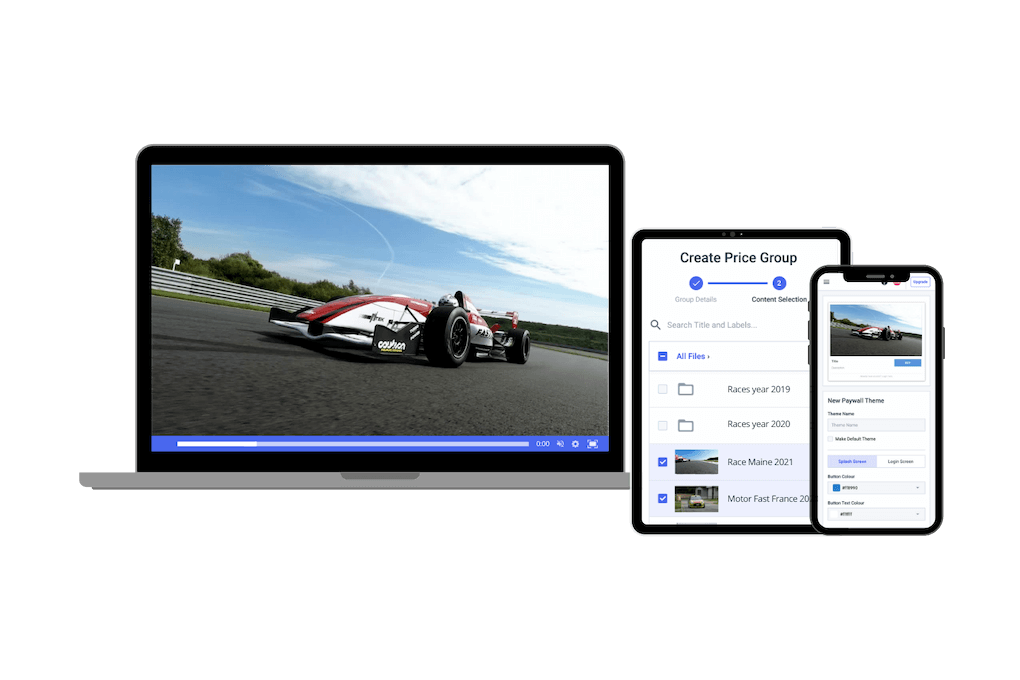 OTT stands for over-the-top streaming, meaning that video and TV programming can be streamed to any device that utilizes the internet. Content is accessible on any phone, smart TV, laptop, tablet, or video console end users have that receives an internet connection.
There are no dedicated networks for the sending of OTT content, so anyone can access video anywhere in the world.
How Does OTT Work?
OTT providers are simply streaming content providers. There are no specific distribution circuits such as those used by IPTV providers, and content is provided only upon request via unicast.
Unicase is a one-to-one transmission method that streams one piece of content to a single viewer. 
ISPs still serve a role in OTT streaming, but only so far as they offer the infrastructure OTT hosting solutions use to stream content to end-user devices. They do not control anything about the video delivery, viewing, or content copyrights.
Pros and Cons of OTT
There are a variety of positives and negatives that come with streaming content using an OTT:
Pros of using OTT:
Less expensive:

OTTs don't have to pay for the overall infrastructure and equipment needed to stream their content, so OTT services tend to be

less expensive for users

.

More accessible:

Users only need an internet-connected device to stream content via an OTT service, allowing them greater access to content anywhere in the world.

Greater selection:

Viewers are less limited by the content offered by the ISP on their proprietary service, so they have more choices in what to watch.
Cons of using OTT:
Performance can be hampered:

The quality of the content streamed to an end-user depends greatly on their internet connection speed, available bandwidth, and the connectivity speed supported by the user's device. This can mean users experience lag, slow loading, and poor video or audio quality.
Examples of OTT Streaming Platforms
Some commonly known OTTs include YouTube, Netflix, Hulu, Amazon Prime Video, Disney+, and HBO Max.
What Are the Major Differences Between IPTV and OTT?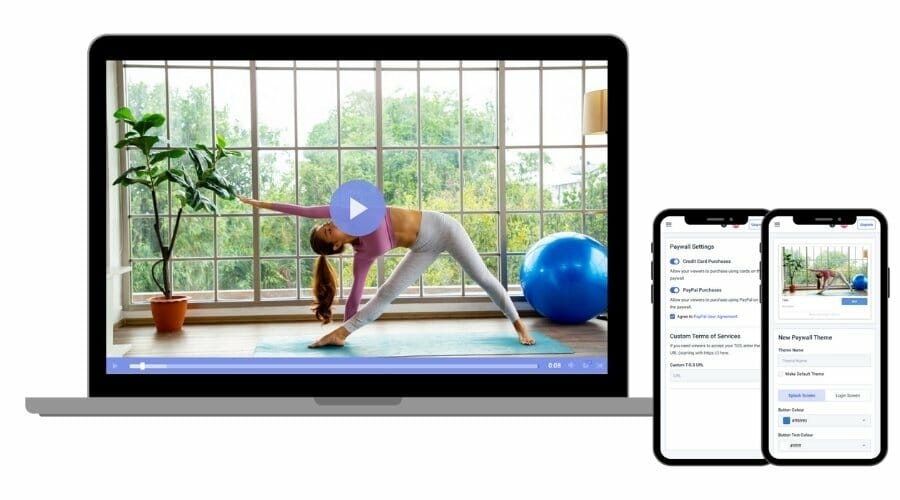 There are a few key differences between IPTV and OTT. Here are some of them:
Network type:

OTT content is largely delivered from content providers or content aggregators and sent directly to the viewer using an open network. IPTV, on the other hand, is a closed and proprietary network that only can be accessed via a specific ISP.

Network relationship:

OTT

doesn't require any carrier negotiations or extra infrastructure investment. IPTV services are delivered on optimized, custom high bandwidth networks that require content providers to seek agreements with the ISP.

Content delivery:

OTT uses any open internet networks available to specific users. IPTV requires a dedicated, managed network only available to users who pay the specific ISP.

Quality of services:

OTT doesn't offer any sort of quality guarantees, with the content being delivered differently to each user based on their individual internet speeds and device capabilities. IPTV offers a reliable network with ISP control over the quality of services.

Type of content:

IPTV services usually provide an Electronic Program Guide (EPG), an on-screen listing of all scheduled programming. This guide may include listings for live television, time-shifted television that allows you to replay a show, and video on demand. OTT, however, typically offers a video on demand catalog that allows viewers to pick and choose their programming. Some

OTT providers

do now offer live streaming TV programs that are listed within the individual streaming service.

Components needed:

For IPTV, users need an internet connection, a router, and a set-top box or IP-based connected TV. OTT only requires an internet-compatible device that's connected to data or WiFi.
All of these factors must be taken into account when deciding whether to utilize IPTV or OTT to distribute your content.
IPTV vs. OTT: Which is Right for Your Needs?
Now that you know the basic similarities and differences between IPTV and OTT, as well as some of the positives and negatives of each method, you can work to decide which is better for your specific streaming needs.
How IPTV Works for Streaming
IPTV streams video content over a secured network that's controlled by a specific internet service provider. Because the ISP dedicates a specific amount of bandwidth to this streaming service, content that's streamed via IPTV often has a higher picture and sound quality than other methods, and users experience less lag.
However, because IPTV requires a partnership with a specific ISP, it isn't often an option for many content creators.
While you could work out a contract with the ISP for the distribution of your content, you would be required to agree to all their terms, including the method of monetization you use for your content. This agreement isn't one that many creators want to enter into, and many don't utilize IPTV as their main source of content distribution.
How OTT Works for Streaming
OTT streams content over the internet, utilizing any open internet network available to the users streaming from the platform. The quality of the video, as well as how quickly it loads, is at the mercy of the quality of an individual user's connection and their device capabilities.
Streaming via OTT doesn't always require a specific contract. Much of the video that's available on YouTube, various websites, and social media, is streamed via OTT.
Depending on the platform you choose to use for your OTT content, you may either have full freedom to control how your content is monetized and distributed, or you may be required to adhere to the platform's choices on these features.
10 Popular OTT Streaming Platforms
There are a variety of platforms businesses and content creators can use to store, distribute and monetize their content. Here are 10 popular OTT platform s:
1. Dacast
Dacast provides enterprise-grade video on demand and live streaming software for content creators and businesses. Its cloud-based video platform makes it easy for users of all experience levels to upload, organize, share and monetize video content.
Key Features
HTML5 video player with supported universal playback

Video API and Player API offer advanced integrations

SVOD, TVOD, and AVOD monetization tools

Real-time video analytics

Advanced security capabilities, including encryption and password protection

M3U8 media links allow streaming to mobile and smart TV apps such as Roku, Apple TV, etc.

Secure global content delivery

Multi-bitrate streaming
Pricing
Dacast offers pre-packaged plans beginning at $39/month, as well as custom pricing for special events or large enterprises. Packages include:
Starter: $39/month, billed annually for 1,000 GB of bandwidth and 50 GB of storage monthly

Event: $63/month, billed annually for 6 TB of bandwidth upfront and 50 GB of storage upfront

Scale: $188/month, billed annually for 24 TB of bandwidth per year and 1 TB of storage

Custom:

Contact us

for custom pricing information.
2. IBM Video Cloud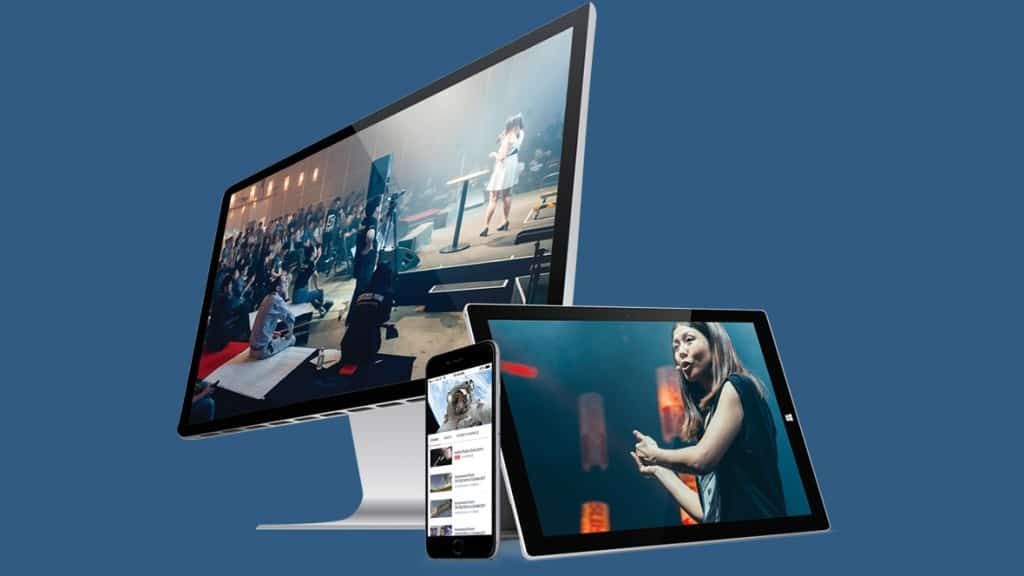 IBM Video Cloud is a reliable on-demand video option that also offers live streaming. This platform is expensive and is geared more toward enterprise broadcasters.
Key Features
Cloud streaming for live events and VOD 

Secure video sharing

Advanced video analytics

Live polling tools

Live video recording and auto-archiving
Pricing
IBM Video Cloud's pricing plans include:
3. Kaltura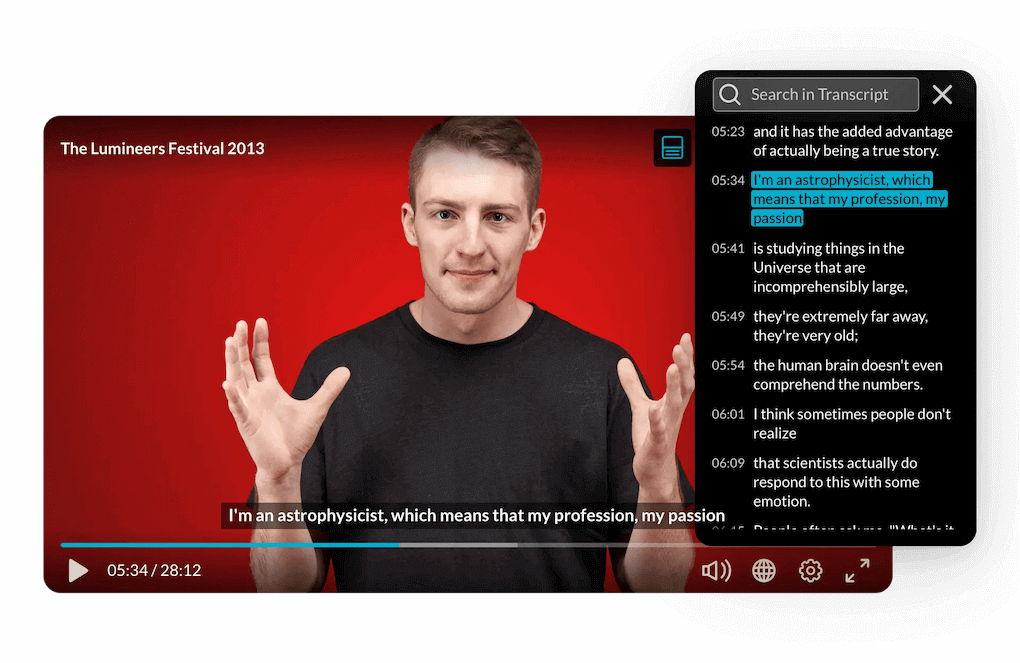 Based in Israel, Kaltura offers VOD software as a service to help large institutions deliver video content to their users. This company specializes in video management and hosting services for employers and universities offering educational content.
Key Features
Cloud-based VOD hosting

Advanced security features, including several authentications and encryption options

Cloud TV service

Multi-bitrate and adaptive video streaming

Content delivery via combined CDN
Pricing
Kaltura is priced based on the bandwidth and feature usage of each individual company. Free trials are available.
4. Muvi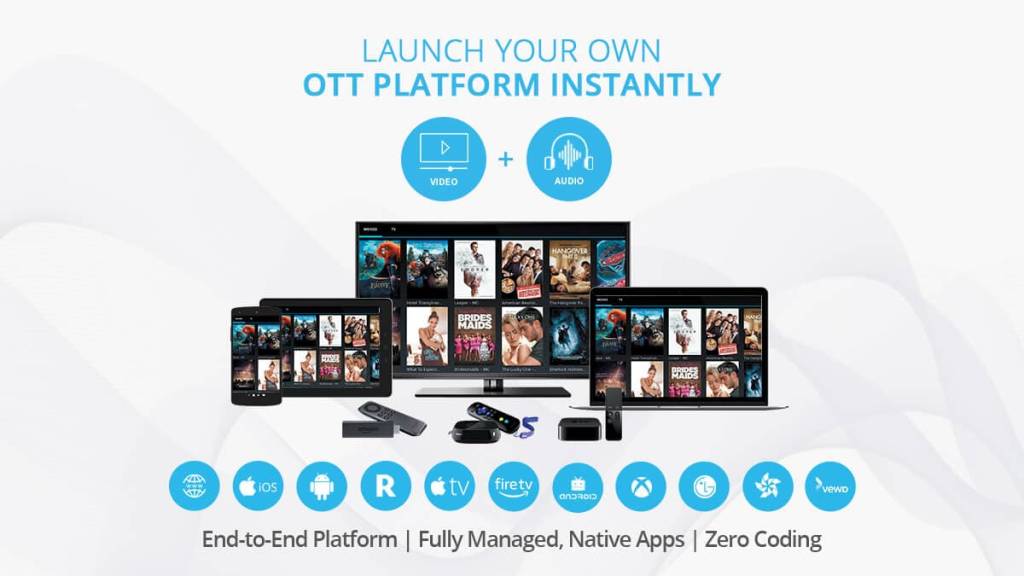 Muvi is a software as a service (SaaS) provider featuring OTT streaming. Geared toward broadcasters, users can build, manage and deploy apps and websites featuring video content.
Key Features
VOD and video management capabilities

Built-in CDN

Live streaming to a variety of devices

Support for content monetization
Pricing
Muvi offers a variety of plans and add-on options. Its standard solution starts at $399/month, but they do offer free trials so you can test their platform. Packages include:
Standard: $399/month (+ $299/month per app +

infra fees

), allows 2,000 concurrent viewers, 1 TB of bandwidth, 1 TB of storage, and API access.

Professional: $1,499/month (+ $499/month per app + infra fees) increases limits and adds premium support.

Enterprise: $3,900/month (+ $499/month per app + infra fees) adds a dedicated server with auto-scaling.

Ultimate: $8,900/month (+ $499/month per app + infra fees) doubles the bandwidth and storage of the Enterprise plan and adds your own CDN and unlimited API calls.

Black: This is a custom solution that includes everything in the Ultimate plan plus premium services and project management.
5. Wistia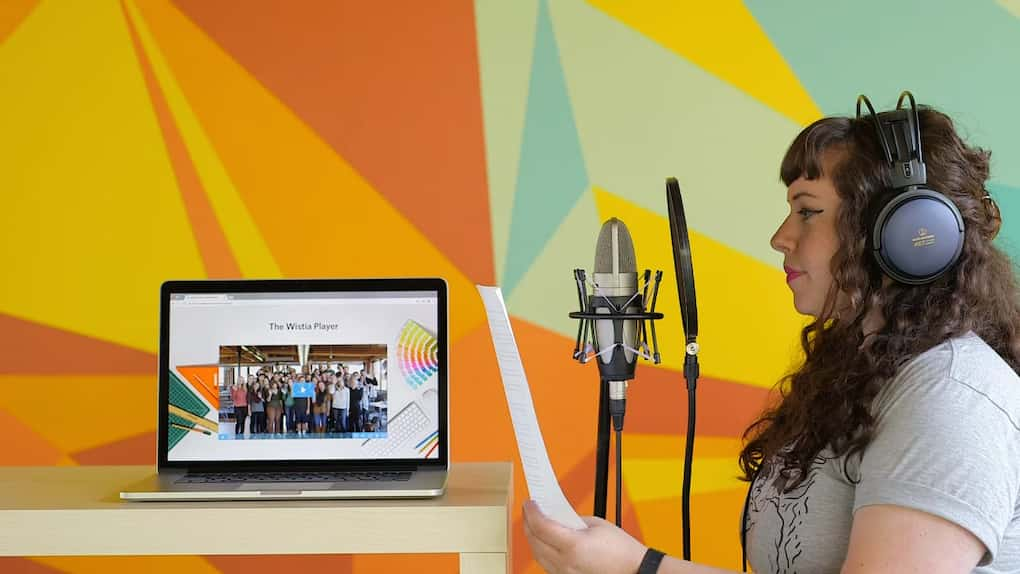 Wistia is a VOD software solution providing "TV-quality" streaming. This includes a white-label video player that is fully customizable to meet your individual needs.
Key Features
Custom branding of the video player

Interactive cloud tools for video content

CRM integration

In-depth analytics
Pricing
Wistia offers three tiers of pricing plans, including:
Free: $0/month

Pro: $99/month

Advanced:

Contact Wistia

for custom pricing information.
6. Wowza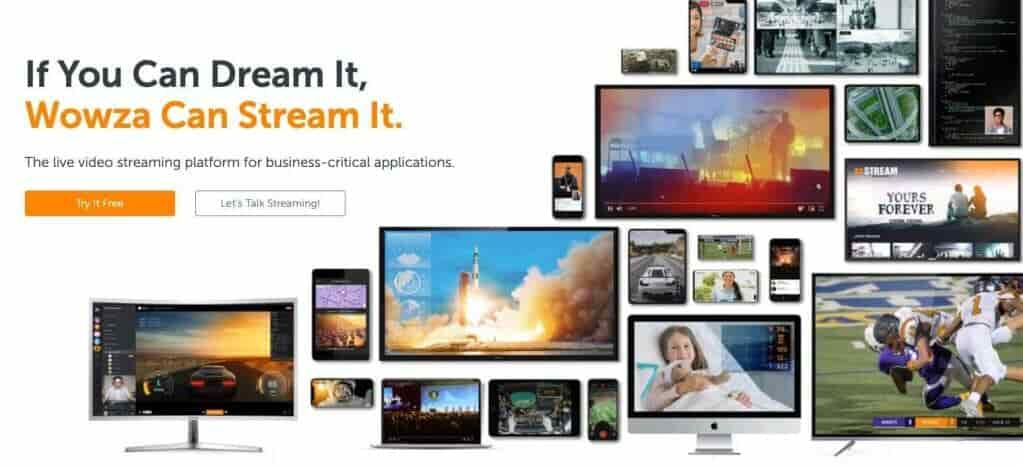 Caption: Wowza enables broadcasters to reliably deliver both live and on-demand content to users.
Wowza is an online video platform that supports both VOD and live streaming. Additional services are available, including a self-hosted media server for live events.
Key Features
Self-managed streaming infrastructure

Managed live streaming service

Adaptive video playback

Encrypted streaming offers secure video delivery
Pricing
Wowza offers two main tiers of pricing: Streaming Cloud and Streaming Engine. The Wowza Streaming Cloud offers three pricing plans:
Pay As You Go: $299/year. Doesn't include live streaming hours, bandwidth GB, or other features. You pay $7 per live streaming hour and $0.095 per GB of bandwidth.

Basic: $999/year. Includes 180 live streaming hours, 6,000 viewing hours, 6,000 GB of bandwidth. Extra live streaming hours are $6 per hour past the limit, and additional GB of bandwidth costs $0.09 per GB.

Enterprise: These plans are custom priced.

Contact Wowza for more information

.
7. Brightcove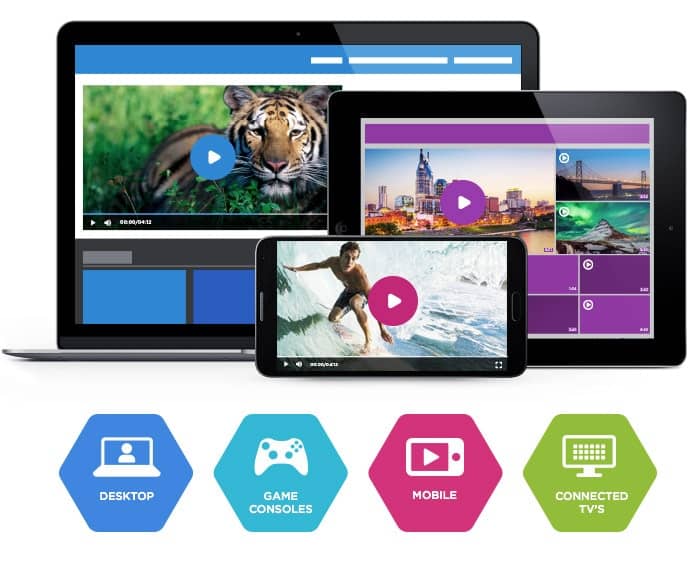 Brightcove's video hosting is designed for both video monetization and marketing. They were founded in 2004 and allow for easy integration of marketing and advertising campaigns in both its video cloud and video player capabilities.
Key Features
Multiple app integrations for extra customization

Live event and 24/7 streaming capabilities

Customizable monetization and advertising settings

Powerful editing tools
Pricing
Brightcove custom-quotes all its plans. Contact them for more information.
8. JW Player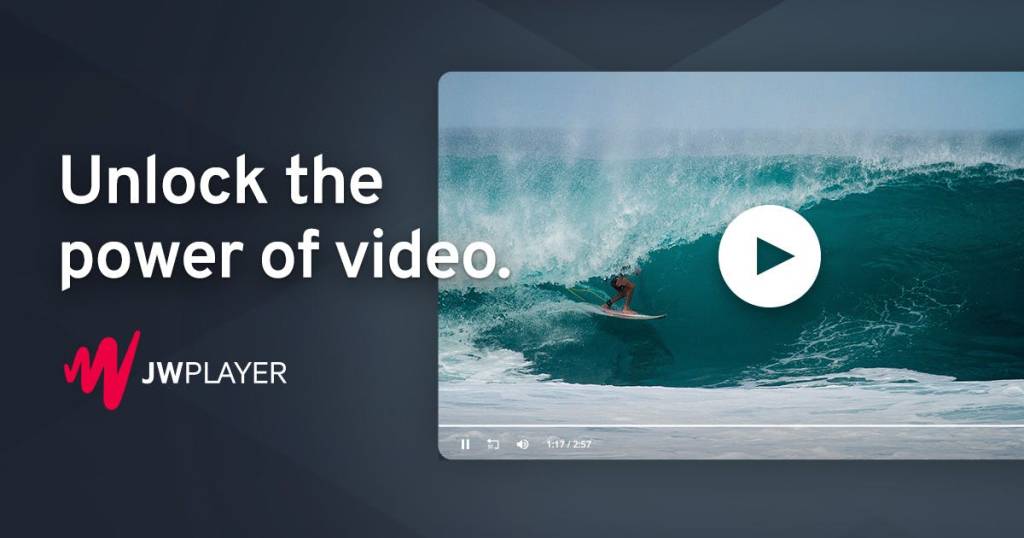 JW Player provides VOD hosting and live streaming with limited features, so it's suited to those on a tight budget. It makes up for its limited slate of features with exceptional customer service.
Key Features
Tokenized access and DRM support

Video analytics

Ad optimization

Video distribution management
Pricing
JW Player has a free plan with a non-commercial license that offers 25 GB of hosting and 75 GB of streaming. Paid plans begin at $10 per month for the Starter plan, which includes 150 GB for hosting and 500 GB for streaming. Enterprise plans are custom-priced for those who need more options.
9. Livestream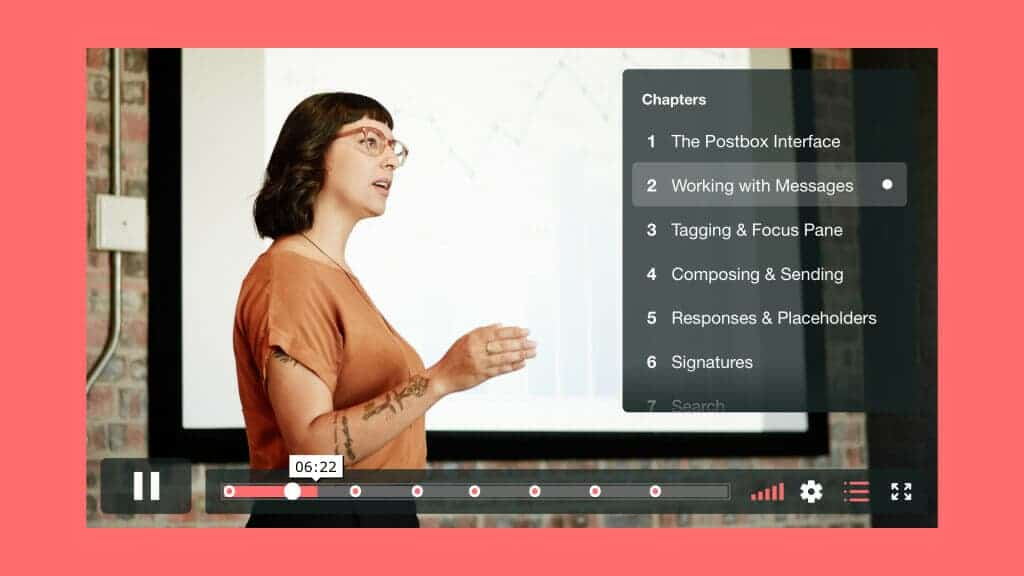 Livestream is suited for professionals looking for an all-in-one platform for business use. Owned by Vimeo, the OTT platform allows for the streaming, managing, and monitoring of video content with marketing, video management analytics, and live streaming capabilities.
Key Features
Multiple security options

Additional marketing capabilities

Integration with YouTube

Audience interaction tools
Pricing
Livestream's plans begin at $75 per month, and enterprise plans are available following a demonstration from their sales team.
10. SproutVideo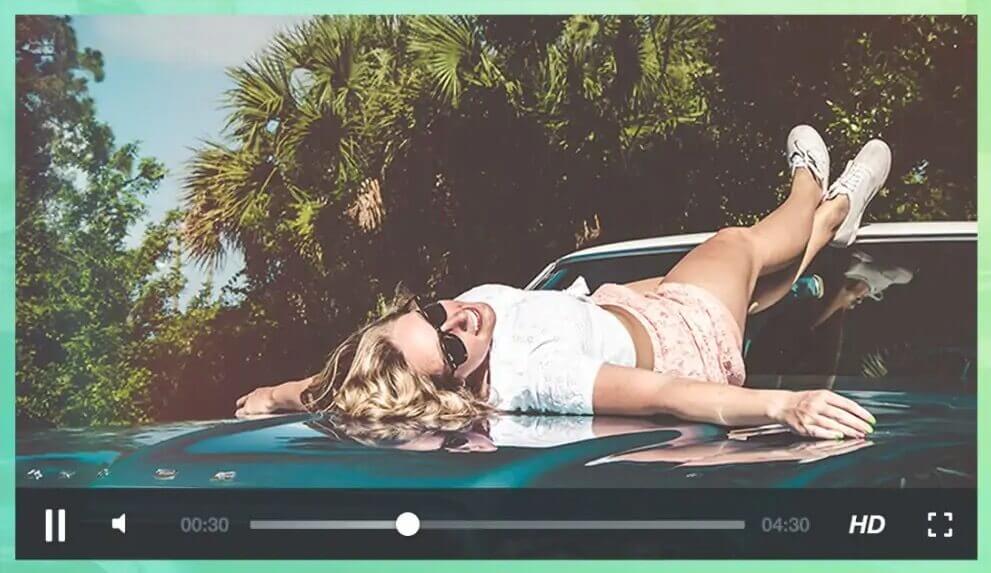 SproutVideo provides live and VOD hosting with a range of plans to suit all budgets and needs.
Key Features
All plans include live chat support

API access

Customizable privacy and security features

Detailed analytics reporting
Pricing
SproutVideo offers four pricing plans for different budgets, including:
Seed: $24.99/month for those who don't need a lot of customization or access to many tools

Sprout: $54.99/month

Tree: $199.99/month

Forest: $499.99/month for those who want all the features and advanced tools SproutVideo offers
Conclusion
For most video content creators, OTT is the delivery method that makes the most sense for their needs. It allows greater control over their content, better customization of monetization, and opens them up to a wider audience.
If you want OTT software that offers a wide variety of tools and features while also being affordable, consider Dacast. With a 14-day free trial, you get access to everything Dacast has to offer without having to sign a contract, pay high start-up fees, or give us your credit card number. Try Dacast today.
For regular live streaming tips and exclusive offers, we invite you to join the Dacast LinkedIn group.