How to Create an OTT Pricing Model for Your Streaming Service
The OTT industry is booming since more consumers are abandoning traditional cable for online streaming every day. Many broadcasters are jumping on this growing trend since the video streaming industry is slated to be worth $124.6 billion by 2025.
One main concern that broadcasters are faced with as they build their OTT streaming services is how they should price their platforms. Broadcasters need an OTT platform revenue model that allows them to make money on their content without alienating their target audience. 
In this post, we're going to discuss how broadcasters make money with OTT streaming before we dive into how to create an OTT pricing model for your own platform. We will wrap things up with some real-life examples of OTT content pricing strategies that are used by streaming services like Netflix, Hulu, and the like.
We will make sure that you understand how to create an OTT service and how the revenue model of OTT platforms works.
Before we dive into all things related to OTT pricing, let's review what exactly an OTT platform is.
Table of Contents
What is an OTT Platform?

How Do OTT Platforms Make Money?

Subscriptions (SVOD)

Advertisements (AVOD) 

Pay-Per-View (TVOD)

Hybrid

How to Create an OTT Pricing Model of Your Own

Real-Life Examples of OTT Pricing Models

Conclusion
What is an OTT Platform?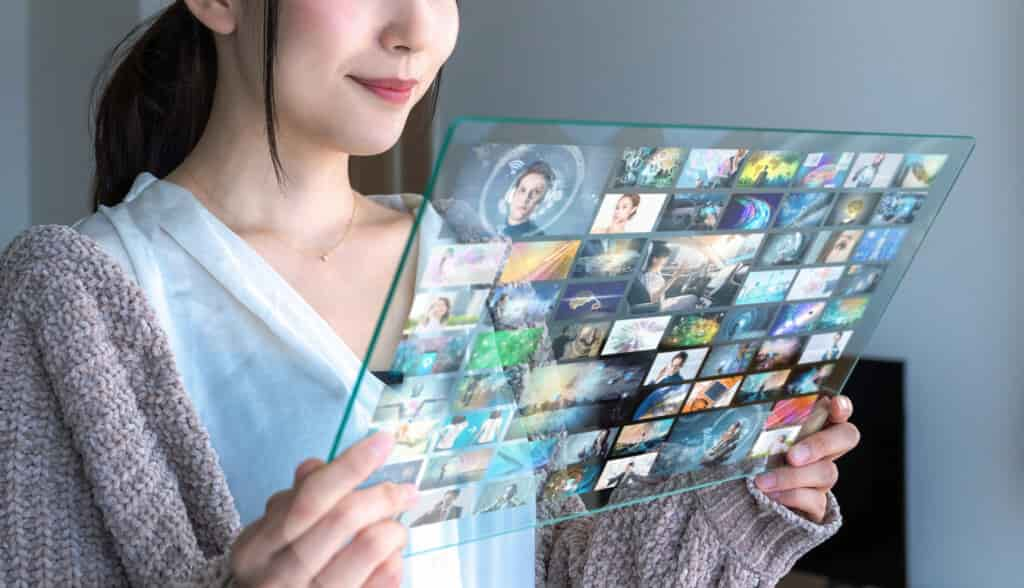 An OTT platform is a website or application that delivers video content to an online audience with over-the-top media distribution technology. OTT streaming uses the internet to transmit content from servers to video players on users' devices. The name may sound intimidating, but an OTT platform is just the hidden infrastructure behind getting videos from broadcasters to your device. 
It is the modern alternative to accessing films and shows through traditional cable television. OTT streaming has become so popular because they make it easy for viewers to watch videos on any internet-enabled device at any time. OTT streaming has become the primary way that people access video content. 
Thanks to OTT streaming, users are not limited to spaces with TVs when they want to stream their favorite movies and series. OTT technology makes it possible to access videos from laptops, computers, smartphones, tablets, and gaming consoles.
Since this form of media delivery and consumption is different from traditional TV, the broadcasters who operate OTT platforms must approach them differently from a business perspective, starting with how to start an OTT service and how OTT services make money.
How Do OTT Platforms Make Money?
One of the top questions new broadcasters have is how do OTT platforms make money? 
There are a few different ways that broadcasters monetize their OTT platforms. These include subscriptions, advertisements, pay-per-view, and a hybrid of these models. 
Which model you choose will depend on your platform's unique characteristics and your broadcasting goals.
Let's take a look at how each of these OTT video monetization models works, so you can determine which OTT platform revenue model works for your business. 
Subscriptions (SVOD)
Subscription-based video on demand (SVOD) is a video monetization method that charges viewers a monthly, quarterly, or annual subscription fee for unlimited access to your library of on-demand content.
This model is effective because it is very straightforward. Viewers know exactly how much they are paying each month. When comparing standard SVOD prices to the cost of purchasing individual pieces of content, most subscriptions "pay for themselves" multiple times over.
When choosing your subscription-based price for your own OTT platform, be aware of what competitors charge to you can compete for subscribers. 
Advertisements (AVOD)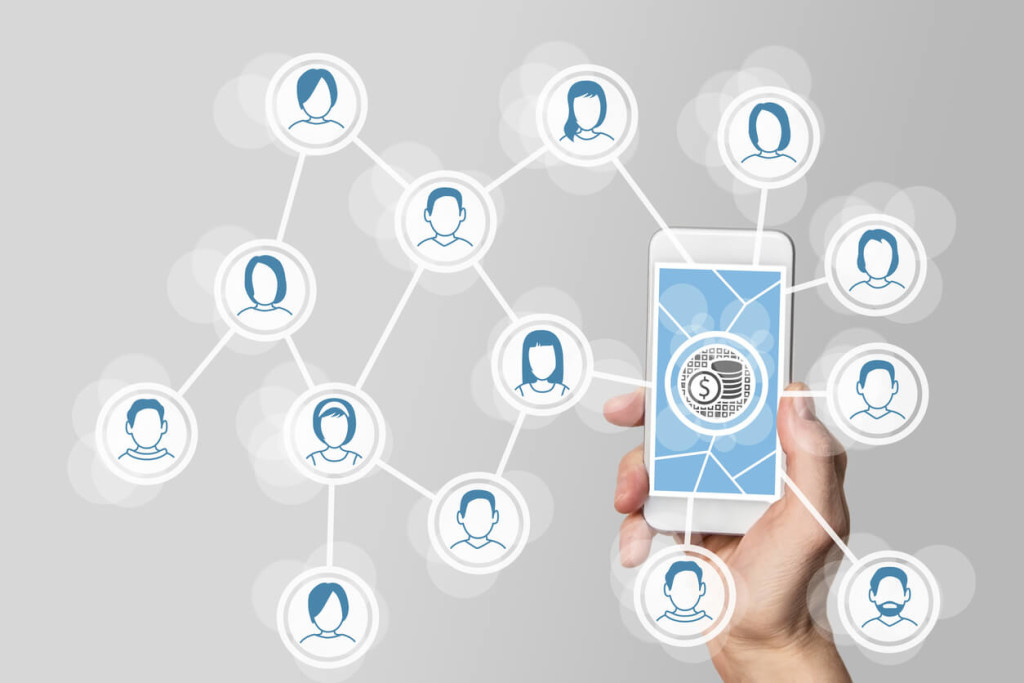 Ad-based video on demand (AVOD) monetizes content with sponsored advertisements. Basically, viewers "pay" for content by taking between a couple of seconds to a couple of minutes to watch an advertisement.
There are a few ways to approach this, but the primary way is by using an ad agency that builds partnerships with brands for you. Alternatively, you can seek partnerships on your own.
This method is typically used when you're delivering content to an audience that is willing to pay less out of pocket for live streaming. This is a more passive approach to OTT revenue model, as you are not asking viewers to pay upfront for access to your content.
Pay-Per-View (TVOD)
Transactional video on demand (TVOD) is the industry term for "pay-per-view." As the name indicates, viewers can pay for access to individual pieces of content. With pay-per-view streaming, viewers can rent or buy access to videos. 
Typical rental periods are between 24 and 48 hours from the time the viewer hits "play." Some platforms give renters an entire month to access the content. As a broadcaster, it is up to you to set these parameters.
Pay-per-view works well for special events, such as a concert, plays, or live sporting events. Pay-per-view also works well for special content, such as a movie or a mini-series, where people are going to want to see the content once. 
Hybrid
A hybrid OTT pricing model uses more than one of the three models above. Hybrid pricing models are becoming more and more popular since it gives broadcasters the ability to provide some flexibility in payment options for their users.
The combination of subscriptions and advertisements is popular because it gives viewers the option to pay less monthly for streaming with ads. This makes streaming more affordable on the viewers' side without making the broadcaster sacrifice any revenue.
A hybrid model is a popular revenue model for OTT platforms, as it allows for access to a larger audience. 
How to Create an OTT Pricing Model of Your Own
As you build your OTT platform, one important step is creating an OTT pricing model. This requires quite a bit of thought and consideration. You have to get realistic about the value of your platform.
This process will look a little bit different for each OTT streaming platform, but here are a few things to keep in mind as you determine how to price your streaming service. These factors will help you figure out how your OTT service can make money, and how to price your OTT service.
The Purpose of Your Content
The purpose of your content will help you determine how to structure your OTT pricing model. What makes the purpose of your videos such a large consideration is that it influences how your viewers will consume the content.
For example, if you're broadcasting a large library of content that is designed for entertainment purposes, it makes sense to use a subscription model or an ad/subscription hybrid.
With a subscription model, people can browse through your library, enjoying content at their leisure. For entertainment purposes, people want to be able to pick and choose from a large range of choices. 
If you offer special programs that are more likely to be purchased one-off, pay-per-view makes the most sense, but advertisements could work in this situation, as well.
With special programming, people are more likely to want to pay for access to that exclusive content or wait through advertisements to view the content.
Operating Costs
There are several costs associated with operating a streaming platform, and these will all come into play when you're determining what sort of price tag you're going to put on your platform.
To start out, you'll have to invest in the development of a website, mobile app, and smart TV app. These technological assets will have to be maintained over time, and how much that costs will depend on whether you contract out the work or if you have a team that handles it in-house. 
The next major investment you'll make is in an OTT hosting platform. This is the software that you'll use to host, manage, and monetize your video content. Depending on the scale of your operation, an OTT hosting platform could cost you anywhere from under $100/month or over $1000/month.
Related to hosting costs, you'll have to consider bandwidth costs. This will also vary on a case-by-case basis. You can check out our bandwidth calculator to get an idea of how much this will cost for you. As you gain more viewers and subscribers, your bandwidth needs will also increase. 
In addition to video hosting and management, you'll have to pay for rights to the content that you want to make available on your platform. You can form partnerships with other networks and production companies so that you can make their films and shows available for your viewers.
Of course, you can also produce original content, but this will come with additional expenses. You'll likely want to hold off on creating original content until you build your brand and your platform has a decent customer base.
Your Audience's Preferences
Understanding your audience is key to developing a sustainable OTT pricing model. As we mentioned when discussing the importance of the purpose of the video, how your viewers prefer to consume your content will tie into how much they are willing to pay.
The budget also comes into play. If your platform is the second or third service that a viewer turns to when they want to watch a series or movie, they likely aren't going to be willing to shell out a ton of cash. You need to consider where your platform sits in the marketplace with other OTT platforms' rates when determining your pricing structure.
If your platform is supplementary to their normal media consumption, offering a low-cost subscription that also has advertisements may be the way to go. 
On the flip side, if you offer a specialized platform that isn't supplementary and doesn't need supplementation (e.g. an all-inclusive sports streaming platform, music festival streaming, etc.) then you may be able to get away with charging a higher fee.
It is important to understand your place in the market when determining OTT pricing. 
The Comparative Value of Your Platform
Another major factor is the comparative value of your platform. Users can subscribe to major platforms that have thousands of shows and movies to choose from for less than $10/month. 
It is a good idea to take a look at your competitors and see what they are charging because that will give you a solid starting point to springboard off from.
Real-Life Examples of OTT Pricing Models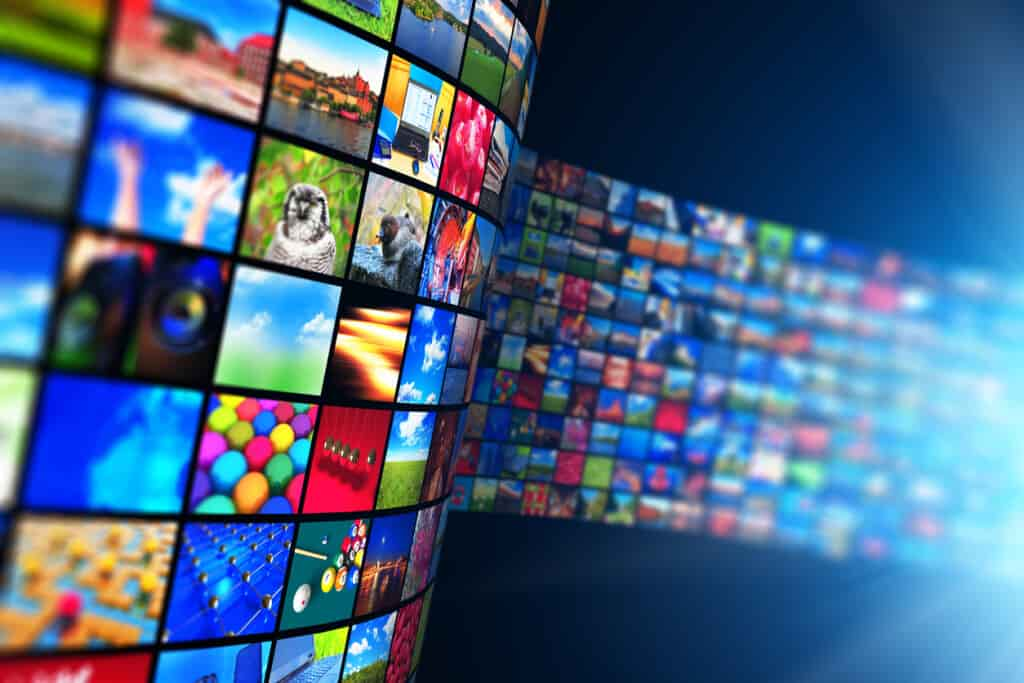 As we mentioned, understanding the comparative value of your platform is important in determining your pricing. In order to put pricing into perspective, let's review a few of the most successful OTT streaming services on the market.
1. Netflix
Netflix as a platform has greatly contributed to the popularization of OTT streaming over the past decade. They use a subscription model that is available in three tiers: Basic, Standard, and Premium.
For $8.99/month, viewers have access to unlimited viewing on one screen at a time. For $15.49/month, this is bumped up to unlimited viewing on two screens at a time in full HD. The top-tier plan includes unlimited viewing on four screens at a time in full and ultra HD for $19.99/month.
Plans are billed on a month-to-month basis and include access to a wide range of movies from different networks, including hundreds of shows and movies that are Netflix Originals.
2. Hulu
Hulu is another major player in the streaming service space. They use a hybrid pricing model. The basic Hulu plan costs $6.99/month, but it includes advertisements. Viewers can upgrade to the $12.99/month plan to stream without ads.
Hulu also offers several different "Add Ons" that gives viewers access to content owned by different networks and live television. They partner with Disney +, and ESPN+, and offer Live TV as well, all for different price points. 
3. Disney+
Disney+ is a relatively new streaming service powered by Disney. This platform uses SVOD and charges $6.99 for unlimited access to their library of videos.
Disney+ makes a huge push for bundling their subscription with Hulu and ESPN+ for $13.99/month. Hulu is notorious for collaborations of this scale with all of their available Add Ons.
4. Prime Video
Prime Video uses a unique approach. People who have Amazon Prime memberships to their online marketplace have access to a limited collection of on-demand content. However, these members can buy access to additional content on a pay-per-view basis.
With the pay-per-view structure, viewers can choose to rent or buy films, an episode of a series, or a season of a series. Prices vary, but for example, a movie could be $2.99 to rent and $7.99 to buy.
Prime Video uses one-click purchasing, so users can purchase a program and start streaming within just a couple of seconds directly from the device they are viewing the content on if they have one-click purchasing enabled on their Amazon profile.
Conclusion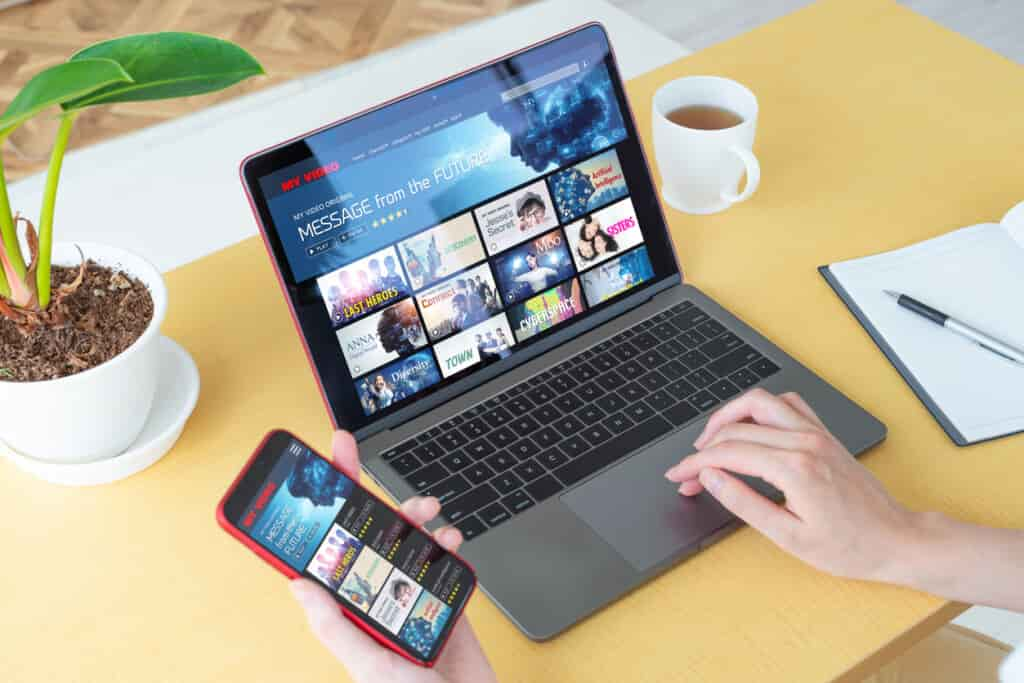 Determining how you plan to structure your OTT platform pricing model is an important step in rolling out your streaming service. You must make sure that it makes sense in terms of your audience, the type of content you are streaming, and your operating costs. 
At the end of the day, you want to see generous profit margins, so being strategic is so important when determining OTT pricing and rates.
As we mentioned, choosing an OTT video host is essential. If you haven't chosen one already, we invite you to give Dacast a try. The OTT industry is constantly developing, and our live streaming platform is equipped with the tools that you need to stay ahead of the curve.
Our 14-day risk-free trial includes access to all of our powerful features, and getting started is easy. All you have to do to activate your trial is sign up for a Dacast account today.
Create an account to start your free trial today. No credit card is required.
For regular tips on live streaming and exclusive offers, feel free to join our LinkedIn group.