Live streaming is more ubiquitous than ever before. Here are 66 live streaming statistics that show the growth and current state of the live streaming industry.
The Rise of Live Streaming
1. Live streaming is growing fast. One report, for example, shows that that "Live video grew by 93%, with an average viewing time of 26.4 minutes per session."
2. Live video will account for 17% of internet video traffic by 2022. That's a 15-fold growth since 2017.
3. Today, 47% of live streaming video viewers are watching more live video as compared to last year.
4. The 2018 World Cup peaked at 7.9 million concurrent viewers, making it one of the most popular live streams of all time.
5. One of several staggering live streaming statistics comes from Cisco: By 2020, there will be almost a million minutes of video per second crossing the internet. Cisco adds that, by then, 82% of all consumer web traffic will be video.
6. Video streaming rose 72.4% between Q1 2018 and Q1 2019.
7. Online video is growing explosively. Hours viewing online video grew 114% in Q1 2018, as compared to the same time the previous year.
Who is watching?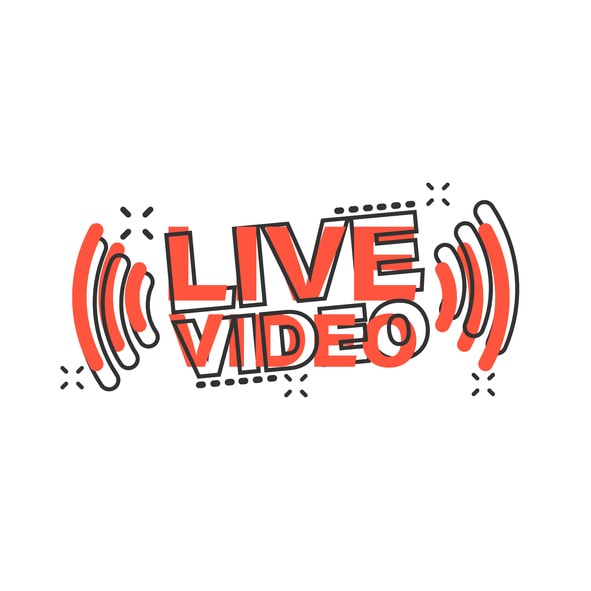 8. Millennials are the largest group of consumers of live content. 63% of people ages 18-34 are watching live-streaming content regularly.
9. These live streaming statistics show that starting in 2015, young millennials (ages 14-25) began watching more video on digital devices than on television.
How do people watch?
10. Millennials are most likely to watch live video on a smartphone (56%) or tablet (44%).
11. In 2019, more than 3 million people will cancel their cable subscriptions.
12. In 2018, 2.38 billion people watched streaming or downloaded video across all devices. More than three quarters used a mobile device.
13. According to our own live streaming statistics so far in 2019, the number of Dacast users on mobile devices has increased by 60%, as compared to 2018.
14. The use of internet-connected Smart TVs is rising rapidly.
15. On mobile, people watch videos for an average of 2.8 minutes for VOD and 3.5 for live streams.
16. On tablets, people watch videos for an average of 7.1 minutes for live streaming versus 4.1 minutes for VOD.
17. On a desktop, people watch videos for an average of 34.5 minutes for live streaming versus 2.6 minutes for VOD.
18. Overall, viewers spend 8 times longer with live video than on-demand. The average is 5.1 minutes for on-demand vs. 42.8 minutes for live video content.
To reach users on all sorts of devices, make sure you're using a video streaming solution with an HTML5 video player and adaptive playback.
Why do people watch live streaming?
19. 43% of viewers list compelling content as their main motivation for watching live online video.
20. Major events are a huge draw for live streaming. The US saw a 217% spike in live news viewership with the midterm election, and the World Cup lifted overall global traffic up by 29%.
Live Streaming Quality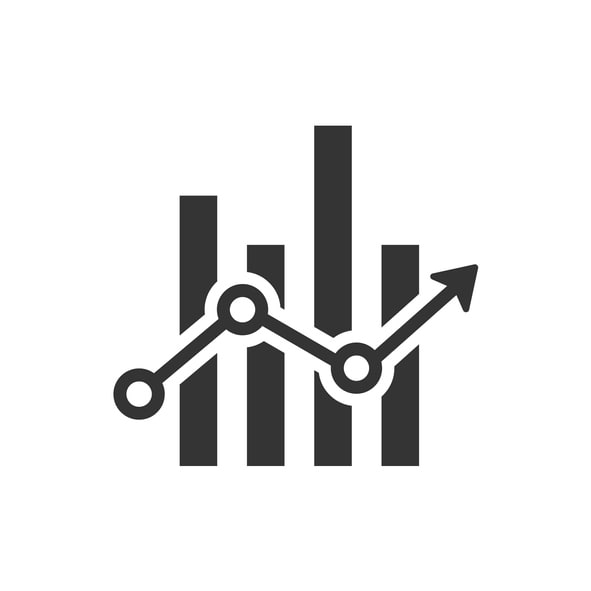 21. Quality for live streams is improving rapidly. In fact, "live streams now have better buffering and video starts time metrics than on-demand video."
22. The biggest quality issue for live video is now starting failure. According to Conviva, live streams fail to start 2.6% of the time.
23. Video quality is the most important factor for 67% of viewers when watching a live stream broadcast.
24. Streaming quality seems to be increasing, with video start failures down 33 percent year-over-year, buffering down 41 percent, and picture quality up 25 percent.
25. Online videos with a start-up time exceeding even two seconds have significantly higher streaming video abandonment rates, with each incremental second propelling another 6% of viewers to jump ship.
To maximize video quality, businesses should choose a live streaming platform that delivers content with a global Content Delivery Network. 
How will new technologies influence live streaming?
26. H.264 remains the dominant codec, supported by 96.96% of browsers and makes up 82% of the video processed by encoding.com.
27. The coming 5G cell networks will provide speeds roughly 100 times faster than the best available 4G LTE networks.
28. 29% of consumers would pay a premium if 5G provided a better quality video on mobile devices and decreased buffering.
How is live streaming used in business?
30. Seventy-seven percent of employees have experienced problems like buffering while streaming live video at work.
31. Fifty-five percent of enterprises are now using live video for their company or division-wide broadcasts.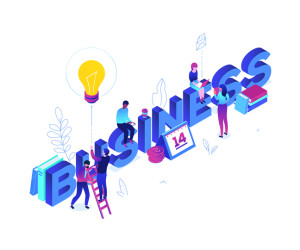 32. Fifty-three percent of enterprises stream or broadcast live video in their organization at least once a week, with 29% using it daily.
33. 65% of enterprises surveyed said they live-streamed to multiple locations.
34. The top 3 challenges faced by enterprise live streamers include: live streaming to employees working remotely (41%), live streaming from remote locations or conference centers (39%) and managing bandwidth in their facilities (36%).
35. Eighty-one percent of Enterprise live streamers display their live video streams or broadcasts on employee desktops. 64% display on mobile devices or smartphones, while 31% used a combination of TVs and screens with set-top boxes.
Looking for an Enterprise live streaming and VOD platform? Dacast provides professional video hosting services at competitive prices.
How can I use live streaming in marketing?
36. Thirty-five percent of marketers use live video. This is a rise of 20 percent year-on-year.
37. Sixty percent of viewers conduct online searches while watching a live stream.
38. Seventy-four percent of millennials think that live video is helpful when doing shopping online.
39. Animoto's Social Video Forecast suggests that 76.5% of marketers and small business owners are seeing results with video marketing.
40. Seventy-nine percent of marketers say live video facilitates a more authentic interaction with an audience.
41. Sixty-three percent of marketers say live video brings a human touch to digital marketing.
42. Sixty-one percent of marketers say a benefit of live video is that it creates content that can be viewed or repurposed later.
43. Sixty percent of marketers say a benefit of live video is getting real-time audience feedback.
44. Eighty-two percent of viewers say they prefer seeing a live stream rather than a brand's social posts.
45. Eighty percent of people in one poll would rather watch live video from a brand than read their blog.
What are the best streaming solutions for video marketing in 2019?
Live streaming events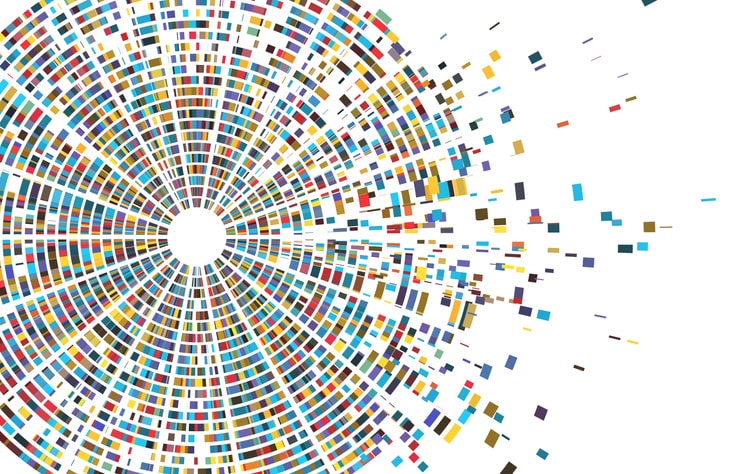 46. Some event planners fear that live streaming will decrease in-person attendance. However, the opposite is actually true. Around 30 percent of people who watch a live stream event will attend in person the following year.
47. Sixty-seven percent of live video viewers are more likely to buy a ticket to a concert or event after watching a live video of that event or a similar one.
48. More than 4.6 million people watch music festivals via live streams each year.
49. Breaking news makes up 56% of most-watched live content.
50. Conferences, speakers, concerts, and festivals are the second most popular type of content at 43%.
Monetizing your live streams
51. The video streaming market is predicted to be worth $30.6 billion by 2022. Live streaming is making up the majority of that growth.
52. By the third quarter of 2015, year-over-year ad views had increased 113 % for live video.
53. Companies that use video features grow revenue 49 percent faster than non-video users.
54. Every area of home entertainment spending has declined over the past five years—except online video.
55. Digital sales and rentals increased by 30% between 2014 and 2018, bringing total revenue to more than $830 million.
56. Streaming is going global. Seventeen countries are expected to generate $1+ billion in video streaming revenue by 2023.
57. According to a Digital TV Research report, advertising revenue will reach $47 billion by 2023.
58. More than a third of professional broadcasters monetize their content via subscription models.
58. Seventy percent of marketers say that video produces more conversions than any other content.
59. Forty-five percent of live video audiences would pay for live video from a favorite sports team, speaker, or performer.
60. Sixty-five percent of pay-TV viewers prefer to watch TV live rather than on-demand, up from 53% last year.
Monetizing live streams is easy with a built-in paywall and quick advertising integration on the Dacast platform.
Live stream security issues
61. Akamai has found that credential theft for online video subscriptions is a major issue. Millions of accounts are compromised every year.
62. Piracy costs the U.S. economy alone more than $20 billion per year.
Click here to learn more about the essential security features for professional live streaming.
Live video in education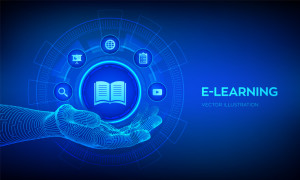 63. Eighty-eight percent of universities have reason to believe that video increases student achievement levels.
64. eLearning is expected to be worth $325 billion by 2025.
65. More than half of all students globally have taken an online course.
Learn more about live streaming statistics on online video in eLearning.
Analytics for live streaming video
66. Forrester reports that 74% of firms say that they want to be "data-driven," but only 29% are actually successful at connecting analytics to action.
Click here to learn more about accessing real-time analytics during your live streams.
Conclusion
Wow! These live streaming statistics paint a picture of a vibrant industry. If you're looking for a new professional live streaming solution, you should consider Dacast. Dacast provides live and on-demand video hosting to business clients around the world.
Our network is built around the rock-solid Akamai CDN (Content Delivery Network). This top-tier global server infrastructure ensures that all your video content reaches your viewers as rapidly as possible. Plus, we offer all the advanced features discussed above, and more, at the best competitive prices on the market.
If you're ready to try live streaming with our OVP today, Dacast offers a 30-day free trial (no credit card required). Click the button below to start streaming live today!