15 Live Streaming Trends You Need to Know in 2021
Live streaming has played a major role in many aspects of life over the past year. It has helped keep things afloat as the world navigated an unusual situation. Live streaming technology has pushed us towards a prosperous new "normal" that harnesses the benefits of the online world and streamlines regular functions and operations.
In this post, we're going to talk about the top 15 live streaming trends that are making waves in 2021. We will talk about how live streaming has impacted several different industries and how live streaming technology is evolving in front of our eyes.
To get started, let's take a closer look at what live streaming is and why it is so relevant today.
Table of Contents
What is Live Streaming and Why is it Relevant in 2021?

Top 15 Live Streaming Trends

Final Thoughts
What is Live Streaming and Why is it Relevant in 2021?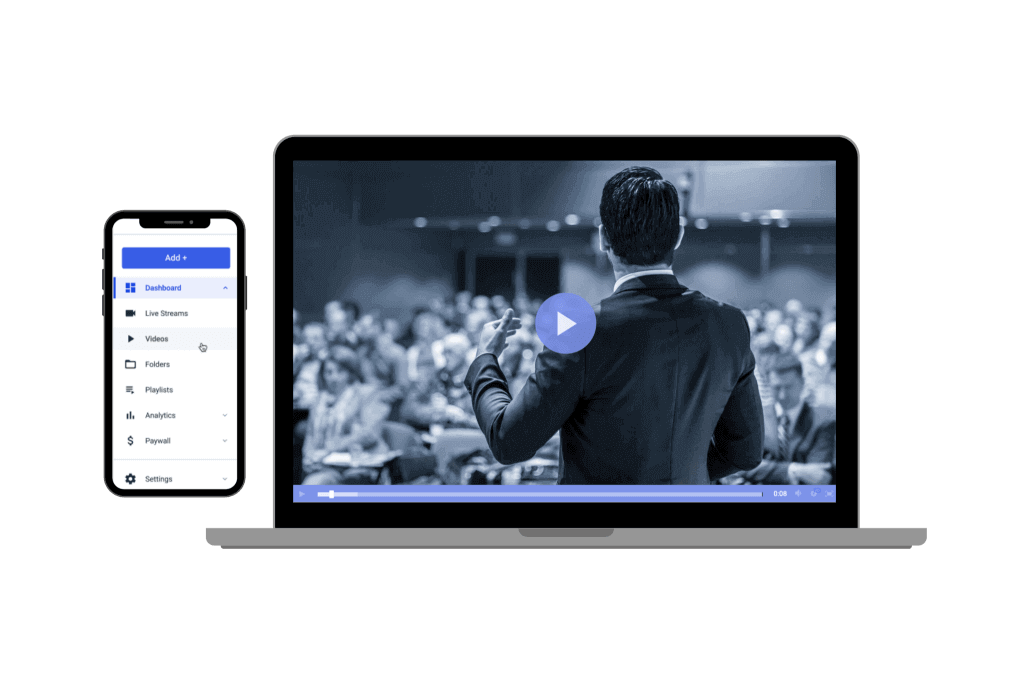 Live streaming is broadcasting video over the internet in real-time. This allows people to "attend" live sporting events, training sessions, church services, conferences, more from anywhere with an internet connection.
At the beginning of 2020, pandemic-related shutdowns have forced people to practice "social distancing" to slow the spread of COVID-19. In the first several months of lockdowns, many countries halted most in-person activities, including school, business meetings, church services, and beyond.
Live streaming and video conferencing allowed the world to keep running while people were stuck in their homes. Although live streaming was around before this pandemic, the past year has really shown the versatility of this technology.
Even though the world is slowly starting to open back up, live streaming is still as important as it was last year. In fact, it has changed the way that several industries operate, and it is on track for further development and innovation.
Top 15 Live Streaming Trends
Now that you understand why live streaming is currently so important, let's take a look at 15 interesting live streaming trends for 2021.
1. Live Streaming has Become the Norm
Live streaming events have become the norm in 2021. Music festivals, church services, graduations, and other major events are all being broadcast online so that people can "attend" without leaving the comfort and safety of their homes. Even private events, like funerals and weddings, are often live-streamed, as well.
Hybrid events, which are events that allow both virtual and in-person attendance, are becoming more popular. This gives guests more flexibility, and it allows event coordinators to increase their event capacity.
2. New Protocols Make Live Streaming Accessible
Although online video streaming has been around for quite some time, recent developments over the past few years have made it more accessible than ever. 
HLS continues to serve as the top protocol for live stream delivery as it is compatible with the all-device HTML5 video player. RTMP ingest is still the norm since it is compatible with the most affordable encoders and it is capable
Two new and notable streaming protocols are WebRTC and SRT. 
WebRTC is a live streaming project, or collection of protocols and other technology, that has helped developers make peer-to-peer video conferencing and ultra-low/real-time latency possible. 
SRT is a protocol that makes in-browser streaming and streaming on public networks safer than ever. 
Neither of these protocols is standards in live streaming yet, but their innovation is paving a path to popularity.
3. Web Conferencing Continues to Grow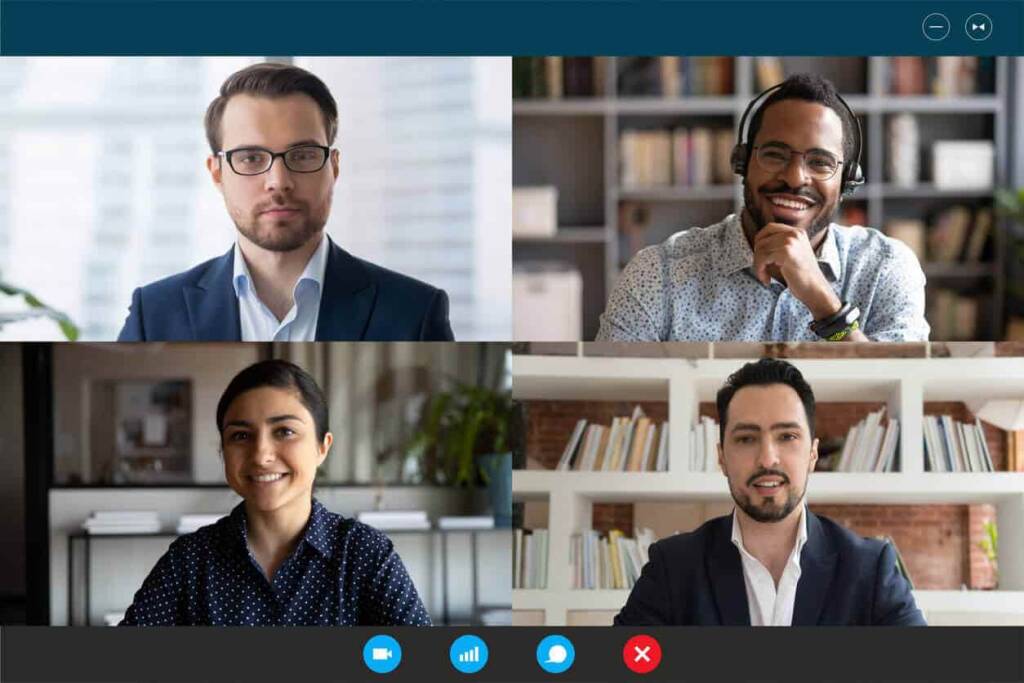 Web conferencing has been essential to maintaining communication in 2021. Many businesses are still allowing their employees to work remotely so corporations are using video chat and live streaming technology to facilitate communication and collaboration.
Video conferencing has also been used in schools to allow students to do remote learning. Zoom and Google Meet are two of the most popular web conferencing tools.
4. Viewers Crave Engagement
Live streams and online media consumption have become major forms of entertainment. Viewers come to these events for some degree of social interaction.
Brands and content creators who lean into that craving for engagement are successfully connecting to their audiences. Some ways that live streamers create more engaging broadcasts is by opening up a chat for comments and questions. This makes the live streams feel like more of a dialogue than a seron.
Making your live streams engaging and interactive makes it easier to build a real community.
5. Streaming from Smartphones Grows
In the past, live streaming was limited to complex camera and equipment setups that could get pretty expensive. However, with modern live streaming technology, it's possible to create a high-quality stream from a smartphone or tablet.
Some of the newest iPhones and Androids are equipped with 4K video streaming capabilities. Broadcasters can get a streaming app that connects their smartphone to their online video platform. This setup is ideal for low-budget broadcasting and live streaming on the go.
6. Live Commerce Emerges
Live commerce is the use of live streaming in eCommerce. Retailers use live video streams to showcase products. Oftentimes, retailers call on influences to help them bring their products to a larger audience. This is a relatively new concept that is still growing in popularity.
Amazon is one major platform that uses live commerce. In fact, they've dedicated a whole section of their site to live commerce called "Amazon Live." Different members of the Amazon Influencer program present trending products on live video streams. Products are tagged so that viewers can easily find them if they'd like to buy them.
This trend will likely continue to develop since it is still pretty new. 
7. Security Proves to be a Priority
Security remains a priority as technology is further developed to make live streaming more secure. As we mentioned, SRT is a developing protocol that is capable of carrying out impenetrable live streams, even over public networks.
Since broadcasters are focused on secure streaming, online video platforms are incorporating a variety of different security measures to meet these needs. This makes sense because piracy costs the streaming industry over $70 billion each year. With numbers that high, broadcasters can't afford to go unprotected.
8. Remote Learning Begins to Level Out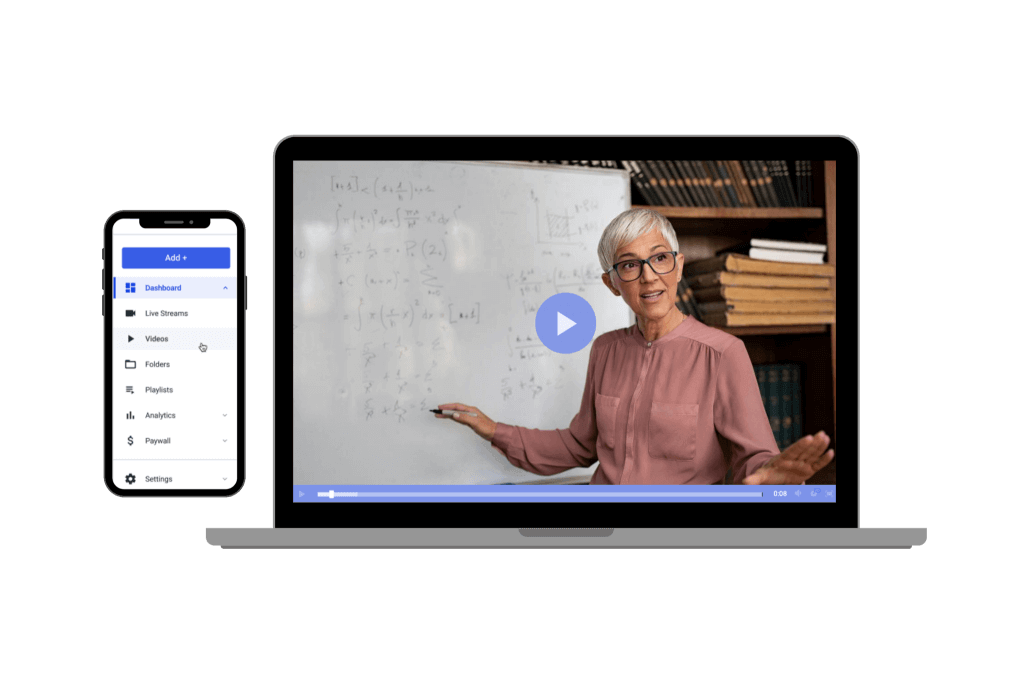 In 2020, remote learning quickly became a must. However, many schools have welcomed students back for in-person learning, at least part-time. COVID-related incidents are still forcing some schools to flip-flop between the two.
Since schools were able to integrate online remote learning so effectively, some are still giving students the option to learn from home, even if they don't have to. This has set the tone for the future of education, especially higher education.
Remote learning opens doors for students who are interested in attending a school outside of their home towns but don't have the resources for a major move. This is also providing flexibility for students with other difficult circumstances.
The balance between in-person and remote learning is still leveling out as the pandemic is still very much an issue. It will be interesting to see how this technology shapes the future of education.
9. Latency is Lower than Ever
Latency is the amount of time between a live video being captured and the moment that it reaches the viewers' screens. The combination of faster, more reliable internet and advanced live streaming technology are allowing broadcasters to stream with lower latency than ever before.
Ultra-low and real-time latency are attractive to broadcasters because it gives them an edge over their competitors that are streaming the same events. It helps to create a more lifelike experience for viewers since it allows them to experience an event as it unfolds.
10. LinkedIn Meets Live Streaming
Most popular social media platforms, including Facebook, Instagram, and YouTube, have had live streaming capabilities for a while. However, LinkedIn has only recently added this functionality.
If you are not familiar, LinkedIn was designed as a platform for professionals to connect and network. This new live streaming functionality could improve online networking since it creates a more personal interaction than static text posts.
Businesses can also use these features to give viewers an inside look at company culture and attract potential teammates.
11. Niche Live Streaming Becomes Popular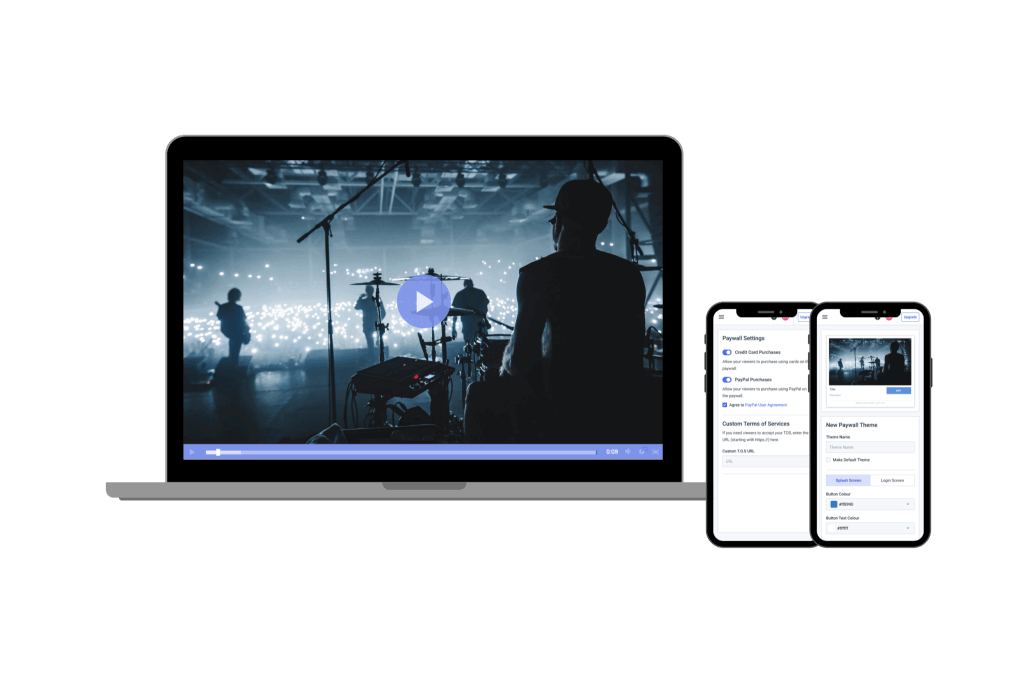 Niche live streaming is becoming more popular as consumers turn to the internet for entertainment. Viewers are gravitating towards streamers that create niche content that speaks to their special interests.
Video game streaming continues to grow in popularity, especially on dedicated streaming platforms like Twitch. This is also opening doors to more organized eSports events.
12. Quality Still Matters
Video and audio quality directly impact the viewer experience. The quality of the content that broadcasters are sharing also matters.
Since more broadcasters are entering the online streaming space, quality has become more important than ever. With more broadcasts available, viewers have more options to choose from. Naturally, they will gravitate towards streams that are better.
As a broadcaster, this means that you need to step up your game and prioritize the quality of your streams.
13. Telehealth Booms
During the pandemic, hospitals and doctors' offices became overwhelmed with COVID-19 patients. However, people with other health issues still needed support. Telehealth became very important.
Telehealth simply refers to doctor appointments that are carried out over video chat. This is used to treat minor health issues and to assess if in-person visits are necessary.
Today, doctors' offices have reopened and the strain on hospitals has decreased, but many doctors are sticking with telehealth whenever possible. In many cases, this is more convenient for both doctors and patients.
14. The Future of H.246 is in Question
Recently, professionals in the broadcasting space have questioned the future of the H.246 live streaming codec. In fact, the demise of this protocol has been looming for years. However, it's unlikely that 2021 will be the year that H.246 dies.
The reason that H.246 is still going strong is its ultra-compatibility. There is not currently another codec that is as universal as this one.
However, there are a few other codecs on the up and up. HEVC, AV1, and VVC are all likely to become as common as H.246 down the road.
15. User-Generated Content is King
Pandemic-related lockdowns left many people lonely and socially deprived. People who were used to being out in public with friends and loved ones were forced into solitude, and it affected media consumption behaviors.
User-generated video content has been ruling the internet. Viewers flocked towards content creators that were relatable through these trying times.
One example of this streaming trend is TikTok. TikTok is a social media app that has done particularly well recently. This app allows users to post videos that are between 15 and 60 seconds, and it has some limited live streaming capabilities. 
TikTok currently has 689 million monthly users from around the globe that are eating up the user-generated content.
Final Thoughts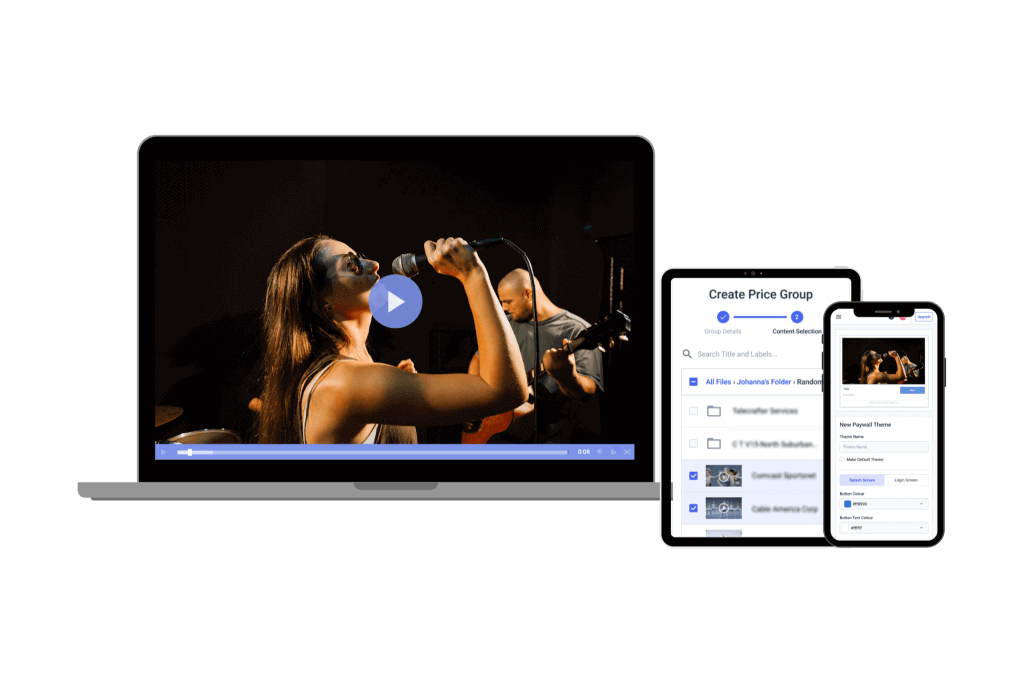 Live streaming has played many important roles over the past year. Many industries have recognized the value of live streaming technology and will likely continue to incorporate it in their operations for years to come, so the future of the streaming industry will definitely be bright.
The video streaming trends we've covered here are just the beginning. Live streaming can be used in so many ways, so you can get as creative as you'd like to leverage video streaming for your organization.
Are you ready to start live streaming? We invite you to try Dacast's streaming solution risk-free for 14 days. No credit card or binding contracts required.
Sign up today to start your trial.
For regular tips on live streaming and exclusive offers, we also invite you to join our LinkedIn group.