When it comes to live video streaming for personal use, there are plenty of internet articles out there. Yet there's a lack of credible information on professional-grade live streaming platforms. For new broadcasters looking to get in the streaming game, it can be challenging to know how to objectively assess the available options. To help you make an informed decision, this article reviews 10 of the best live streaming platforms for professional and business users.
We know that each user has individual needs. As such, different platforms are best for different people. Below, we've listed our picks for the 10 best live streaming platforms, including our own platform. This list is alphabetical, we've refrained from ranking these best live streaming platforms directly.
After weighing features and costs, we do hope that you'll consider DaCast's streaming solutions. Nonetheless, our goal is to provide you with the most accurate and up-to-date information possible. Now, let's jump right into our review of the best live streaming platforms below.
A Review of the Best Live Streaming Platforms

Brightcove
Focus

Brightcove is an online video platform that targets large businesses. Brightcove divides its product offerings into several discrete categories. These include Video Player, OTT Flow, Video Marketing Suite, and a number of others.
Brightcove's streaming and hosting platform is called Video Cloud. This platform includes an all-screen player and supports monetization. Additionally, it offers a functional analytics feature.
Key features (Brightcove Video Cloud)

Monetization & advertising
HTML5 all-device video player
Video analytics
Social publishing tools
token-based REST APIs
24/7 customer support
Price
Brightcove doesn't publish its pricing plans for live streaming services online. For a customized quote, you need to contact them directly to discuss your specific business needs. For more details, you can check out this third-party review of the platform as well.
DaCast
Focus

DaCast is an ideal live streaming platform in terms of ease of use. This platform offers live streaming solutions and OTT video streaming across all devices, including mobile. It also offes recurring and pay-as-you-go pricing. DaCast Streaming as a Service is an ad-free, white-label platform. With DaCast, users can access the Akamai live streaming CDN to reach viewers around the globe. DaCast broadcasters include media companies, TV stations, religious community networks, corporate enterprises, sports leagues, individuals, and non-profits.
Key features
Video delivery via Akamai CDN, with low-latency streaming available
HTML5 all-device video player, with Integrated Paywall
Video APIs with complete documentations, including code samples and sandbox
Analytics dashboard
Monetization via pay-per-view, subscriptions, and advertising
24/7 customer support
Price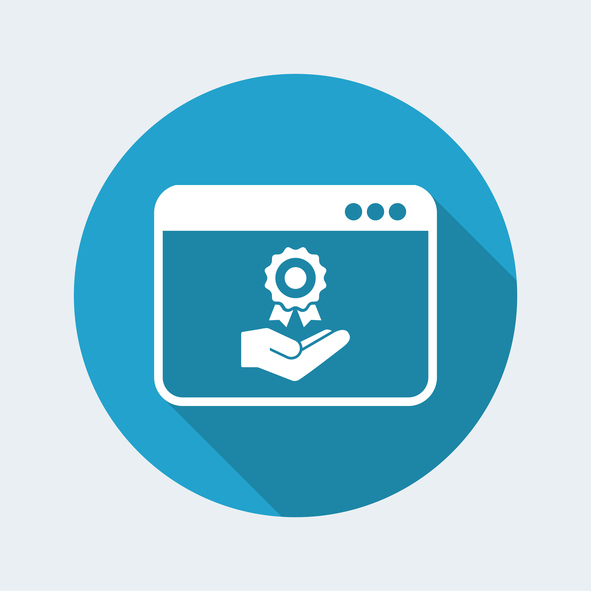 The best option for your business may be the Premium ($125/mo) or Enterprise ($289/mo) plans. These plans offer monetization tools, video API access, chapter markers for VODs, and direct m3u8 links for mobile apps. Moreover, plan rates are affordable even to small-scale businesses and professionals. The Enterprise plan offers more streaming data (5,000 GB) and storage (500 GB) than the Premium plan (2,000 GB, 200 GB, respectively).
For newer or less experienced broadcasters, these simpler plan options might be a good place to start:
Starter plan ($19 per month), which includes many of the features of the higher-tier plans, or
Pay-as-you-go options. For users who only live stream occasionally, DaCast offers unique event pricing. This option allows you to purchase streaming services and bandwidth as-needed, without worrying about wasting bandwidth or money.
For more details, you can check out this third-party review of several streaming platforms, including DaCast.
IBM Cloud Video (formerly UStream)
Focus
IBM Cloud Video is the latest evolution of UStream. In 2016, IBM acquired UStream. IBM Cloud Video primarily targets the enterprise streaming market with a variety of cloud video and streaming services (such as storage and GPU computing). Streaming Manager is its core product, which is an online video platform for uploading, managing, and delivering live and on-demand content.
Key features
Worldwide delivery via CDNs
Internal video sharing platform for corporate communications
HTML5 video player for all-screens
Analytics and insights
Social playback
Cloud transcoding
Price
Streaming Manager's Pro plans start at $99 per month and range up to $999 per month. All monthly pro plans include HD broadcasting, though only up to 720p.  Users must purchase a custom-priced Enterprise plan for full access to professional broadcasting features. These include 1080p broadcasting, OTT-level features, and more.
JW Player Live
Focus
JW Player was originally founded as a video player. However, the platform has since expanded to include video hosting and delivery services. Recently, the company added live streaming to its offerings as well. JW Player is a highly capable player that is based on open-source coding. The live streaming platform includes the player itself, among other useful features.
Key features (JW Player Live)

Cloud-based content-management platform
Content-recommendations engine
Custom video galleries
Up to 1080p HD streaming
Support for monetization via advertising
Price
JW Player's live streaming support begins with their Business plan. Priced at $50 per month, this plan targets developers and small businesses. It includes storage for up to 1,500 videos and bandwidth for 150,000 plays. For higher volume streaming/hosting, custom-priced Enterprise plans include ad integration and remove revenue sharing. Publishers and broadcasters should contact JW Player directly for pricing and features.
Vimeo (Livestream)

Focus
Another live streaming company is the formerly-named Livestream. Vimeo acquired Livestream in 2017. Today, the Vimeo (Livestream) platform markets itself as an all-in-one live streaming solution for live streaming and video hosting. This streaming service includes an online dashboard for managing and distributing content, as well as a number of other capable tools. Overall, Vimeo (Livestream) targets larger-scale businesses with substantial budgets.
Key features
Monetization
Privacy and security features
Embedding to your own website
Video player and broadcaster APIs
Custom hardware and software available
Audience interaction/engagement
Price
Since the original Vimeo acquisition, Vimeo (Livestream) has changed its pricing and offerings. First, there is no longer a basic plan offered at $42 per month. The first plan level now starts at $75/month (billed annually), or $199 per month (billed monthly). At this price, users can stream on Facebook Live and Youtube Live via Vimeo(Livestream)'s integrated software. Broadcasters can also access live chat with moderation for their viewers. Most businesses, however, will need white-label service, security features, branding control, 24/7 live streaming, and many other key features. To access those pro features with Vimeo (Livestream) today, users must pay for an Enterprise plan. Note that these plans have custom-pricing only.
Muvi
Focus
Muvi is another of the best live streaming platforms focused on OTT media. This platform is unique in that it functions as a turnkey appliance for OTT broadcasters. In fact, this model empowers users to launch their own video or audio streaming platform quickly and easily. The platform includes all-inclusive and fully-featured website, mobile and TV apps.
Key features
Custom branding
HTML5 video player
Analytics
DRM and security features
Price
Muvi prices its plans at three levels. The Starter plan costs $199 per month. This option includes basic features and a shared server. The Standard plan, at $399 per month, allows more concurrent viewers (2000) and includes API support. The Professional plan, at $1,499 per month, increases limits further and adds premium support. An Enterprise plan, which uses a dedicated server, is also available for $3,900 per month. Finally, mobile/TV apps are available at an additional monthly fee. Not that all Muvi plans incur infrastructure fees as well.
Ooyala
Focus
Ooyala is yet another online video platform aimed at the media and OTT market, as well as enterprises in general. Ooyala's offerings include a dedicated advertising solutions platform and support for media logistics. This video platform includes live streaming, as well as a robust on-demand video platform. Overall, Ooyala markets itself as a customizeable way to manage, curate, publish, measure, and monetize video content.
Key features
Various monetization options
Full-featured analytics
HTML5 all-device video player
Integrated advertisements / calls-to-action
Platform API
Price
Ooyala does not publish available pricing plans online. Based on user feedback, however, pricing appears to start at around $500 per month. Like Livestream, Ooyala is one of the more expensive platform on the market. This means that the OVP targets large-scale enterprises with substantial video/media budgets.
Panopto
Focus
Panopto is a video company whose focus is on businesses and universities. This platform enables streaming, sharing, recording, and managing of video content. With a primary focus on internal use, Panopto provides powerful tools for creating "internal YouTubes" and integration with Learning Management Systems. Overall, Panopto is more focused online video organization than the other best live streaming platforms considered here.
Key features
lecture-capture and video-search software
analytics
access control & security features
white-label streaming
Integration with LMS systems; APIs for further integrations.
Price
Once more, Panopto does not share pricing plans on their website. Instead, Panopto bases pricing on a licensing model.  Broadcasters pay an annual fee based on the number of users accessing content. For educators in particular, pricing depends on full-time equivalent student pricing. Plans are available starting at 500 users.
After establishing a contract, you have access to unlimited streaming and storage. However, this aspect may represent a potential downside for some streamers–Panopto does not handle any external-facing video content.
StreamShark
Focus
StreamShark is another of the best live streaming platforms providing multi-faceted online video functionality. StreamShark is a business wing of MetaCDN. This means that the platform specializes in fast and innovative content delivery. The company offers both a consumer-grade (B2C) platform and a distinct enterprise platform for streaming. StreamShark focuses overall on providing global video CDN services.
Key features
Global coverage via a multi-CDN network
Mobile-compatibility
Detailed viewer reports
Customizable video player
Advertising and customer support
Price
Monthly plans with StreamShark begin at $50 per month (for individuals and small businesses) and rise to $250 per month.  The more expensive monthly plans (Pro and Biz) support advertising monetization and lower per-GB costs. Additional features come at each plan level, including privacy controls, viewer analytics, and real-time stats. Lastly, Enterprise plans have custom pricing; they include the greatest number of features (at a higher cost).
Wowza
Focus
The last comparison for the best live streaming platforms we'll consider here is Wowza. Wowza offers two main products, the first of which is the Wowza Streaming Engine, which is widely used in the industry for self-hosted streaming. Wowza video streaming services, however, are referred to as the Wowza Streaming Cloud. The Streaming Cloud functionality includes a variety of features aimed at providing low-latency content access to global audiences of all sizes.
Key features
Cloud management portal
Up to 4K streaming
Wide range of security options
APIs available
Live stream recording
Price
Wowza Streaming Cloud offers four distinct pricing approaches and services: Live Event Pricing, 24/7 Pricing, API-based Pricing, and Ultra Low Latency Pricing plans. Within Live Event Pricing, monthly plans start at $49 per month. Thus tier includes 500 GB of bandwidth and 10 processing hours. The Standard Plan is $199 per month, with 50 processing hours and 3 TB of bandwidth. The Plus plan is $499/month, and increases bandwidth to 7 TB and processing hours to 150. Lastly, the Premier plan ($999/month) includes 15 TB of bandwidth and 350 processing hours. All of these plans include full brand control, multi-bitrate streaming, and HD and UHD streaming.
Conclusion
As shown above, there are a lot of capable streaming platforms on the market. As a result, however, it can challenging to choose among the best live streaming platforms.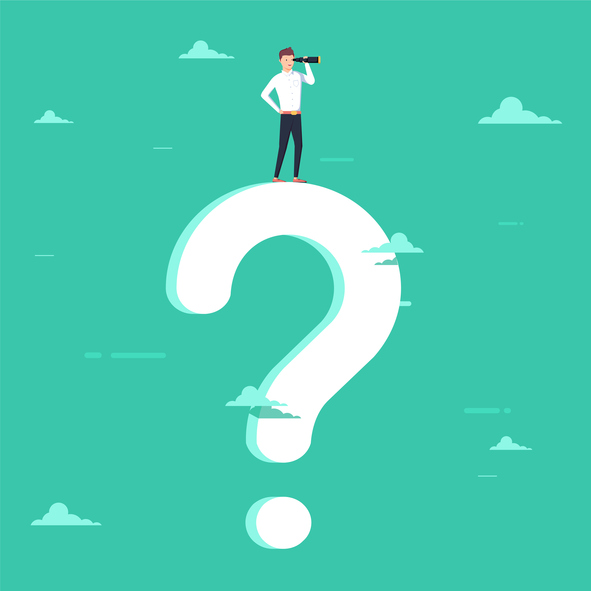 We hope this article has helped you to better understand the streaming platform market. Most importantly, we hope you've had success in narrowing down your OVP options.
Any questions, comments, or additions? Let us know in the comments section below. We love to hear from our readers in particular, and we will get back to you. Additionally, for exclusive offers and regular tips on live streaming, you can join our LinkedIn group.
Still not sure which streaming service to choose? We recommend taking advantage of free trials for the best live streaming platforms. In fact, why not start today with the DaCast 30-day free trial (no credit card required)?

Thanks for reading, and best of luck with your professional broadcasts!
By Max Wilbert.
*Note to our readers: We've updated this article to reflect the latest comparison information as of January 2019.