As of 2019, professionals are using video live streaming solutions more than ever before. In fact, video has become a key component of corporate communications, marketing, sales, business development, and beyond.
Whichever industry sector you consider, live streaming is booming. For example, more than 4.6 million people watch music festivals via live stream each year. Likewise, sports live streaming is on the rise, and enterprise video is expected to reach $40.84 billion by 2022. Additionally, video use in education can be "highly effective" when utilized well. It's no exaggeration to say that all types of pros are getting in on the applications and benefits of streaming live.
With that context in mind, this article reviews and compares 10 top video live streaming solutions for pros in 2018. Our aim here is to help you narrow in on the right streaming solutions for you. With that context in mind, let's turn to discussing professional-grade video live streaming solutions.
Professional video live streaming solutions: what to look for
First, let's consider this common question from those looking to do live streaming for the first time: Why you use professional-grade video live streaming solutions like DaCast when free platforms like Facebook are available?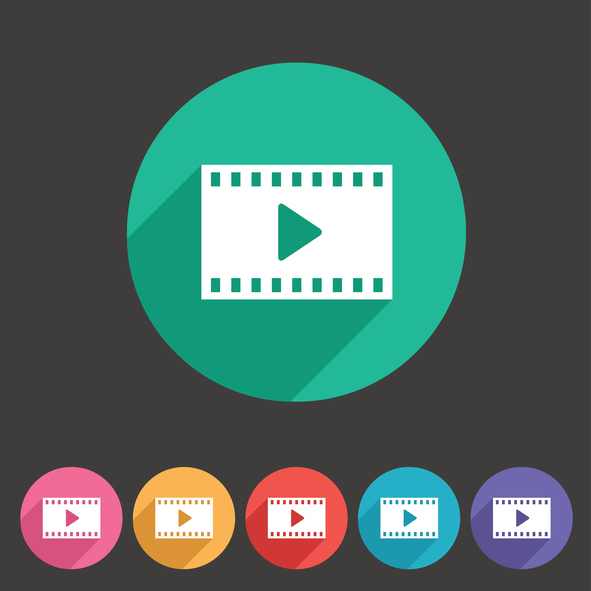 First, free live streaming platforms simply don't provide much functionality. They also entail privacy and security concerns. Free platforms provide only limited or non-existent security features. Monetization is over-simplified or not allowed. Support is generally non-responsive or totally unavailable. And customization? That's out of the question with free streaming services. Moreover, consumer-grade platforms like YouTube don't let you maintain control over your content and branding. And we could go on.
Professional-grade video streaming platforms, then, can turn all of this around. Let's learn how!
Top 10 video live streaming solutions comparison
Let's look now at ten of the top video live streaming solutions on the market in 2018: Bambuser, Brightcove, DaCast, IBM Cloud Video, JW Player, Livestream (Vimeo), Muvi, Panopto, Vimeo Live, and Wowza.
Bambuser (Iris)
Sweden-based Bambuser provides a service called Iris. This platform focuses on mobile live streaming. The mobile live streaming focus sets this platform apart from the others mentioned here. Here are key features of the Iris platform:
Access mobile apps for uploading media content
Accept content from staff or members of the public (or both)
Manage content via internal dashboard
Offer low latency live streaming
Manage delivery via internal CDN network
Use video APIs and SDKs for integration
Iris Pricing starts at $600 per month for startups and individual users. Business plans come with custom pricing. These plans include fixed amounts of video processing on a per month basis.
Brightcove
The second online video platform we'll examine here is Brightcove. Brightcove is a large provider that centers on video marketing. This platform's features include:
HTML5 video player
Live streaming and video-on-demand hosting
Analytics
Server-side ad insertion
Cloud transcoding and adaptive bitrate streaming
Brightcove pricing starts at $199 a month for the Marketing package. This plan includes basic video marketing tools and analytics. Larger users will prefer the Enterprise communications plan ($499/month). This plan adds advanced security tools and scales to unlimited viewers.
DaCast
DaCast is a B2B SaaS (Streaming as a Service) company. The DaCast platform delivers high-quality streaming worldwide at very competitive pricing. Here are key DaCast service features for broadcasters:
Content control with security options and white-label branding
API access for easy integration with existing systems and custom app creation
Scale video delivery to hundreds, thousands, or millions of users via Akamai's CDN
Multiple, customizeable monetization options
Reliable delivery and performance in multiple bitrates
24/7 customer support with 2min response time in average
DaCast pricing starts at $19/month for a Basic plan. DaCast also offers top-tier features (i.e., full API access, monetization and multi level access). Professional broadcasters will likely choose the Premium plan ($125/mo) or the Enterprise plan ($289/mo). Custom plans are also available for those with larger needs.
Finally, pay-as-you-go and event pricing are also available. These options are ideal for broadcasters who don't stream regularly. In that case, you can access bandwidth for as low a 6 cents per GB.
IBM Cloud Video
The IBM Cloud Video live streaming solution was formerly known as UStream. This platform offers video hosting and streaming services, as well as a variety of features. Key elements of this video live streaming solution include:
Streaming up to 720p resolution (*only Enterprise plans support 1080p full HD streaming)
Mobile compatible video player
White-label custom branding (with high-end plans)
Uses IBM internal CDN to distribute content
API available (with high-end plans)
The cost of IBM Cloud Video streaming solution ranges from $99 to $999 per month. Each account tier provides some additional features, more storage, and more viewer hours. For example, users have custom white-label branding on plans starting at $999 per month and up. Customized packages are available for those with large bandwidth needs, as well.
JW Player
Next up on our list of video live streaming solutions is JW Player. The JW Player project (as the name suggests) began as a video player. Today, this service offers hosting and live streaming. Key features of JW Player's platform include:
Live streaming and video-on-demand (VOD) hosting
Video recommendations engine to generate custom "watch next" recommendations
Tools for monetization via advertising, and detailed revenue tracking
Analytics tools
Business plans start at $50 per month. These include hosting for up to 1,500 videos, 150,000 video plays, and live streaming functionality. Custom "Enterprise" plans also exist for larger users. The JW Player platform does not support continuous live streams longer than 6 hours.
Livestream (Vimeo)

Livestream is a company that offers (as the name implies) live streaming and video hosting solutions. In 2017, Vimeo acquired Livestream, and since then the two companies have been merging their services. Like IMB Cloud Video, Livestream (Vimeo) is on the higher end of the live streaming pricing market. Today, the Livestream-Vimeo platform includes the following professional features:
Cameras, hardware, and software encoders that link directly to Livestream
Monetization options (with the Enterprise plan)
Unlimited bandwidth on all plans
API access to the platform (with the Enterprise plan)
Since the Vimeo acquisition, Livestream has eliminated their basic plan and other monthly plans. Today, Livestream offers either a Premium Plan ($75/month) or custom-priced Enterprise plans at much higher price points. Note that the Premium Plan does not provide access to security features, white label, pay-per-view, or 24/7 streaming. To access those professional live streaming features, users need to purchase a custom-priced Enterprise plan.
Muvi
Next up in our rundown of video live streaming solutions is Muvi. This streaming service centers on on OTT media businesses. Muvi aims to provide a "turnkey" service to broadcasters. In other words, Muvi focuses on OTT services that are quick to get up and running.
HTML5 all-device video player
White label custom branding
Various monetization options
Support for video and audio streaming
Dashboard management CMS for naming and organizing content
24/7 support
Muvi pricing starts at $199/month. From there, pricing plans span up to $3,900 per month (for a plan with a dedicated server). More concurrent viewers and additional features, like API access, come at higher level plans. Custom mobile apps are available for an additional fee.
Panopto
Panopto is a video live streaming solution aimed at educational and institutional users. This platform aims to deliver an "internal YouTube" experience for training and more. Key features of Panopto include:
Secure portal for management
Includes software for live streaming and auto-archiving using webcams
Keyword search inside videos
Tools for API access and LMS/CMS integration
Panopto pricing is annual and based on a variety of factors. These include the number of users in your organization, among other factors.
Vimeo Live
Next, let's examine Vimeo Live. In 2017, Vimeo acquired Livestream and launched their own live streaming service called Vimeo Live. This newer platform now includes:
Full-HD quality
All-device video player with adaptive bitrate streaming
Privacy tools, or embed to any website
White label service
Live audience chat
Monetization options
Vimeo Live starts at $75 per month for the "Premium" plan. This includes unlimited streaming and 7 TB of storage. For users who need 24/7 live streaming, more security options, video API access, and other advanced features, customized plans are available.
Wowza
Lastly, the final of the video live streaming solutions under review here is Wowza Streaming Cloud. Wowza is feature-rich and provides a customizeable platform for broadcasters of all sorts. Key features of Wowza include:
Live streaming and on-demand video hosting
Host-you-own streaming server product
White-label streaming
Mobile-compatible video player
Customer support (*note that phone support and fast responses costs extra)
RESTful API available
Pricing for Wowza's standard monthly plans ranges from $49/month to $999/month, with additional bandwidth on each successive plan. API-based plans (better for many pros) start at $15/month. These plans do charge as-you-go for bandwidth.
Conclusion
As you can see, there are a range of options available when it comes to video live streaming solutions. We hope that this article has helped you to understand and choose between top platforms available today. Of course, we firmly believe that when assessing features and pricing, DaCast is the best live streaming platforms for professionals. However, our goal is to provide the most up-to-date information as possible to our readers.
Finally, you don't have to take our word for it! Instead, why not try our video live streaming solutions for yourself? We offer a 30-day free trial, with no credit card required. Click here to sign up for our free trial and start streaming live today:

We love to hear from our readers! Drop us a line in the comment section if you have any thoughts. We will get back to you. For regular tips on live streaming and exclusive offers, feel free to join our LinkedIn group.
Thanks for reading, and good luck with your live streaming.
By Max Wilbert.