When you stream live video on your website, usually the broadcast is a one-time event. A concert, a business conference, a product announcement, a social Q&A–all of these have a beginning and end. This article, however, is about a different kind of live broadcast: continuous live streaming. In other words, we're talking about a 24/7 stream.
A continuous 24/7 stream is also known as live linear streaming. As a live broadcast approach, it shares a lot of features with broadcast television. In fact, the method of distribution is the only significant difference. In both cases, content is broadcast live 24 hours a day, 7 days a week, 365 days a year.
As content distribution moves online, live linear streaming is becoming more important. In fact, it's predicted that live linear streaming will be more popular than TV in 2022. Major TV broadcasters from CBS to ABC, PBS, and NHK have launched 24/7 stream options. And more outlets are following in their footsteps.
Broadcast TV Accessible From Any Device
Over 33 million U.S. households have cut the cord on their cable subscriptions, opting for online video instead. Yet despite the rise in cord-cutting, watching linear video is still alive. Some people still want to watch a TV channel without having to select the content each time around.
However, even those people now get the majority of their media through IP networks, rather than broadcast airwaves. This approach is called "OTT," or Over-The-Top. Around the world, the use of internet-connected Smart TVs is rising rapidly. Last year, 2.38 billion people watched streaming or downloaded video across all devices, and more than 75% of them used a mobile device. People are also increasingly watching through tablets, gaming consoles, and other connected devices.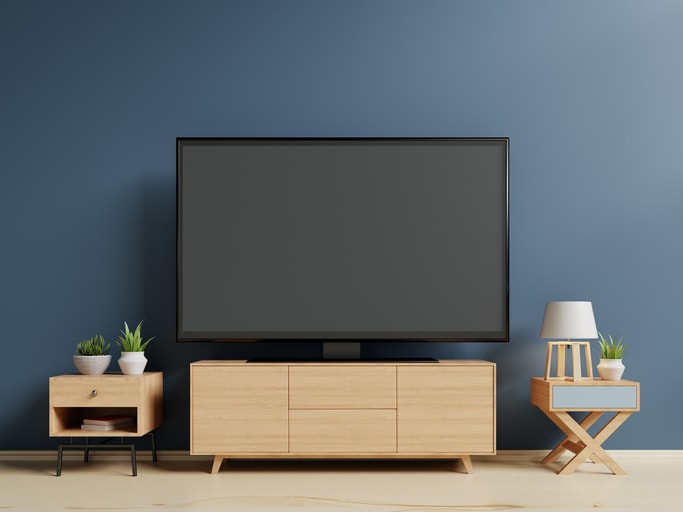 This new distribution model is a blessing for content producers. In the past, live linear was restricted to a few large businesses and public television. Now, it's possible to launch a live linear 24/7 stream with a reasonable budget and a small complement of staff. As long as you have enough content, it's perfectly reasonable for a single person to administrate a live linear channel.
But we're getting ahead of ourselves! Let's dive now into the heart of this topic: how to launch a live 24/7 stream channel.
5 Steps to Launch a 24/7 Stream Channel
At this point, you're likely wondering what's required to launch your own 24/7 stream channel? It does present some challenges, which we've discussed on this blog before. However, this process is now easier than ever before, thanks to improved technology. Let's look at a few of the necessities for this process below. In particular, we'll review how to bypass common issues and ensure a smooth 24/7 stream for your viewers.
1. Ensure OVP Support for a 24/7 Stream
To launch a 24/7 live stream, you first need an online video platform or OVP. An OVP hosts and delivers your content to viewers. It also might provide additional tools for security, monetization, analytics, API access for customization, and more.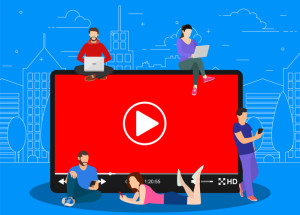 However, not all OVPs support 24/7 live streaming. In fact, many of them don't support linear streaming at all. Others offer support, but only with specific, high-end plans. Therefore, it's critical to make sure you use an online video platform that supports 24/7 live streaming.
Another important consideration is 24/7 stream support. A surprising number of online video platforms only offer tech support during business hours. For obvious reasons, this isn't sufficient for a 24/7 live channel broadcaster. (With live linear streaming, you can experience problems at any hour of the day.) To bypass this issue, choose an OVP with 24/7 support to ensure help is there when you need it.
2. Consider Bandwidth Costs
Linear live streaming can use up a great deal of bandwidth quickly. Therefore, it's important to consider the bandwidth costs of your chosen OVP. Some streaming solutions offer bandwidth only at very high prices. Others include unlimited bandwidth but at high prices. This can make the ultimate cost higher than a platform with competitive per-GB pricing.
3. Equipment Requirements and Redundancy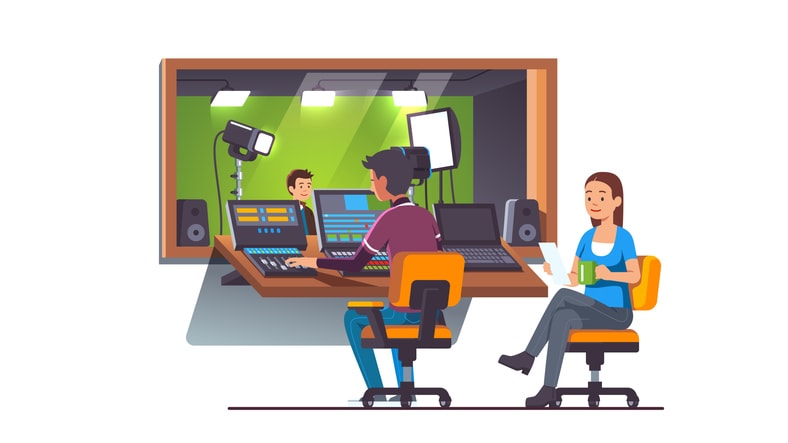 24/7 streaming introduces new challenges to your equipment. Specifically, your encoder, cameras, and other hardware must be able to handle 24/7 stream operation. In other words, a computer crashing or requiring a shutdown for software updates is generally unacceptable in a 24/7 production environment.
Given these uptime requirements, 24/7 linear broadcasters should plan on purchasing professional-grade equipment, including hardware encoders. This type of equipment is manufactured with higher tolerances and is suited to 24/7 streaming.
You can learn more in our guide to live streaming equipment.
We also recommend that you consider implementing redundancy within your system. For example, if a camera or encoder fails, you may wish to have a backup already configured and ready to go. This will enable engineers to quickly make any necessary changes (swapping cables, etc.) and ensure minimal disruption to your stream.
4. Video Content for Linear Live Streaming
The key element of any video project, is, of course, the content itself. There are two approaches to content for linear live streaming.
Broadcast live video from a studio or other location (e.g., live TV news, talk shows, or sports)
Broadcast previously recorded video on your linear live channel (e.g., most entertainment, reruns, etc.)
Either of these approaches are great. Live content can be engaging, but it also requires more upfront work and planning. Previously recorded content is easier to broadcast. Modern live streaming allows you to just queue up an.MP4 file and let it play.
In reality, most broadcasters chose a mixture of these two approaches. They'll broadcast live from important events and during "prime time" hours. Then, they'll fill the remaining time with pre-recorded content, re-runs, etc.
However, it's important to point out how easy pre-recorded content makes it to stream 24/7. At the simplest, you could launch your own linear live channel with just an online video platform. Using a platform like Dacast, you can launch 24/7 live streaming using playlists to queue up content that you already have pre-recorded with minimal effort. If you already have access to a substantial content library, you can launch a live linear channel within minutes—literally.
5. Monetizing a Linear Live Streaming Channel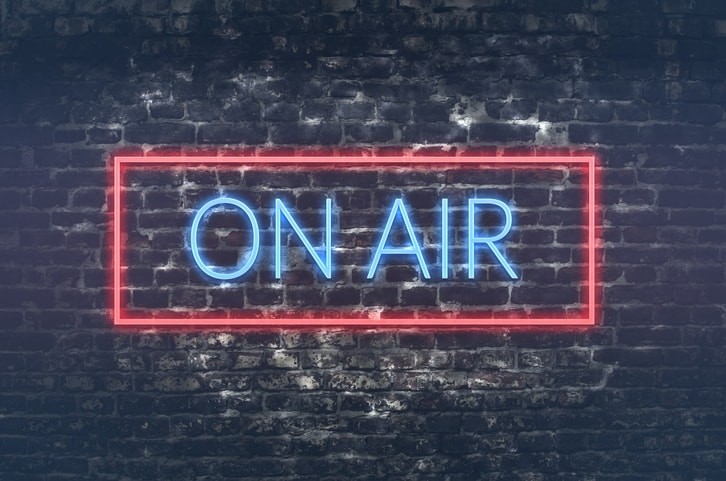 In terms of monetization, there are several ways to generate revenue from your 24/7 stream. For example, it's possible to paywall your stream and charges a regular subscription fee. Global subscriptions for online video services hit 473 million last year.
Alternatively, you can charge a one-time fee for access. This can be especially lucrative if your live linear streaming channel includes popular events now and then. Overall, one-time events like sports are more suitable for pay-per-view monetization.
Finally, the third way to monetize your content is via advertising. Advertising is driving major revenue for various streaming media publishers.
Conclusion
As this post highlights, launching a linear live streaming channel is easier than ever before. With modern streaming technologies, it's possible to launch a professional-grade 24/7 stream with a reasonable budget. Anyone with a bit of technical knowledge, training, and willingness to learn can do this. And the opportunities are huge, whether in education, entertainment, sports, politics, news, and beyond.
If you're ready for a professional-grade hosting platform for your 24/7 stream, we think Dacast is a great option to try. We offer a range of features that businesses love (think monetization, ad insertion, mobile app tools, and more!) at a competitive price. But don't take our word for it. You can try our 30-day free trial (no credit card required) to test it out yourself. We'd love to help you get started with our live streaming today!
Do you have questions or comments about any of the topics introduced in this article? We'd love to hear from you in the comment section below. We'll do our best to get back to you as soon as we can.
And please reach out if we can help you plan and launch your linear live streaming channel. For exclusive offers and regular live streaming tips, you can also join our LinkedIn group. Thanks for reading.