Continuous Streaming: How to Produce a 24/7 Live Stream
Live-streaming has been an online rage for a hot minute now, with more and more brands understanding its potential and jumping on the bandwagon to start their own online channels.
24-hour live streams are the latest variation of the trend, and you can also use them to your advantage. Organizations and businesses of all sizes and industries can use continuous streaming to pique the audience's interests, improve the brand's image, and start a new stream of revenue.
Not only is one of the best ways to connect with your audience for businesses and organizations, but it's also a great way to generate views by creating a sense of urgency among your viewers.
How? The most straightforward explanation ties into human psychology. Creating the feeling that something is in short supply or available for only a limited time gives the human brain less time to process its decisions.
In simpler terms, FOMO is why most viewers join in to see what the fuss is all about. But not wanting to miss out on an engaging live stream or exclusive offers will only bring viewers to your live stream. Keeping them hooked, however, is an entirely different ball game. In this post, we will discuss some ways of producing a live stream that lets you utilize your live-streaming time to its potential.
Live-streaming works better than pre-recorded videos in some cases. Here are some ways businesses, institutions, and organizations can use live video streams: 
Product announcements

Social Q&A

Concerts

Business conferences

Live interviews

Educational events

Sports events
Charity causes
Virtual events
Learning how to live stream 24/7 is a great way to share one-time special events with your audience. Businesses and organizations can also use live streams to share information regularly. 
As more people move to watch live online content over traditional television content, the demand for continuous live streams has continued to increase. 24/7 live streaming, also known as linear video production, 
Today, we will discuss over-the-top (OTT) live streaming and the necessary steps to launch a successful 24/7 live streaming. 
Then, we will explore the difference between 24/7 live streaming on YouTube and a private video streaming platform. After that, we will ensure you have some tips to help create a successful linear 24/7 live streaming experience for your viewers.
Table of Contents
What is OTT Streaming?

Cutting the Cords on Cable: The Birth of Linear Streaming via OTT

How to Do a 24/7 Live Stream in 6 Steps 

Choose the Best Online Video Platform

Consider Bandwidth Costs

Explore Equipment Requirements and Redundancy

Plan and Produce Video Content

Monetize Your 24 Hour Live Stream

Adapt with 24/7 Streaming Real-time Analytics

Comparing YouTube With A Streaming Service

Pros of 24 Hour Live Streaming on YouTube
Cons of 24/7 Live Streaming on YouTube

Tips for Successful Linear Live Streaming

Leverage Pre-Recorded Content
Create a "Plan B"
Keep the Audience In Mind
Prioritize Content Quality Control
Recycling Great Content
Measure Engagement with Analytics
Experiment and Try New Things

Conclusion
What is OTT Streaming?
Before diving into linear live streaming, it is important to understand what OTT streaming is and how it differs from traditional cable.
OTT stands for "over-the-top." The phrase "over-the-top" describes an OTT stream bypassing traditional cable and satellite technology. Instead, OTT streaming uses wireless internet to share video content instead of a physical, wired cable, or satellite connection.
Traditionally, if you were watching a tv show, you'd turn on a television connected with cable or satellite to a broadcast provider to access the show you wanted to watch. OTT allows you to watch live broadcasts and on-demand content on any internet-enabled device instead of being restricted to a television with a cable or satellite connection.
What makes OTT streaming unique is that you can access an OTT stream on any device with an internet connection, such as: 
Smartphone

Tablet

Laptop

Television

Gaming console

Computer
There are significantly more devices you can use to access OTT content in comparison to satellite and cable television. 
You can only access satellite and cable television if you have a cable box or satellite dish installed and connected to a television. 
OTT streaming is more accessible for your viewers since they can access the content on more devices and with less extra equipment. All they need is a device with an internet connection, not a bulky cable box or satellite dish, subscription, and television.

Cutting the Cords on Cable: The Birth of Linear Streaming via OTT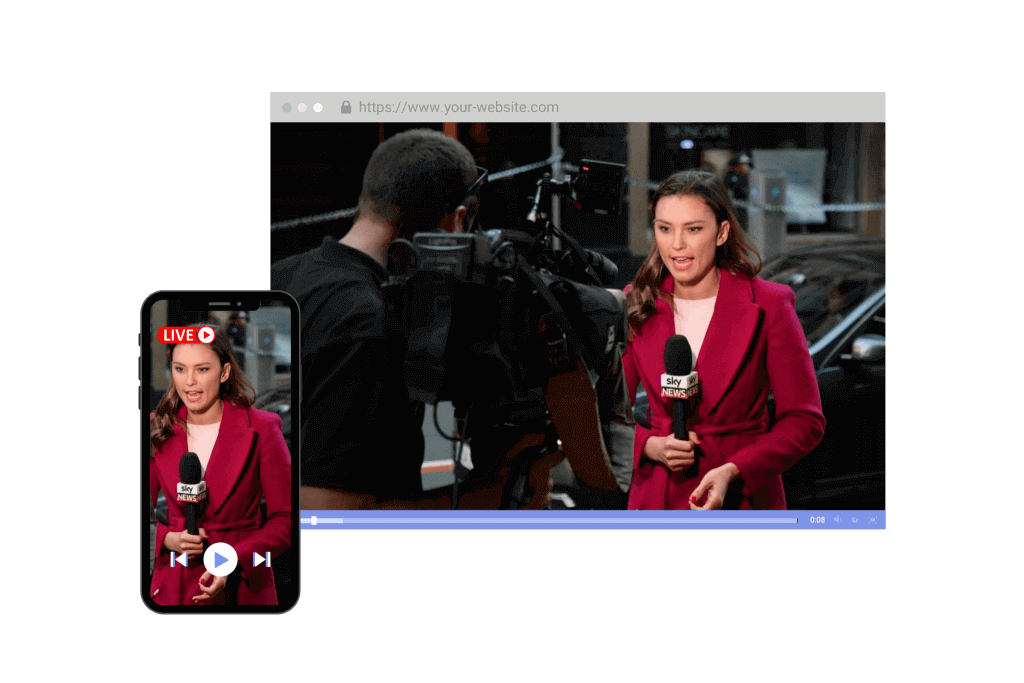 Over 32.1 million U.S. households cut the cord on their cable subscriptions in 2020 alone and are opting for online video instead. Last year, 2.38 billion people watched streaming or downloaded online video content across all devices, and more than 75% of them used a mobile device. That's the potential of live-streaming you need to leverage for your organization. Even though more and more consumers are opting out of traditional television, there's still a demand for linear video streaming.
Some people still want to watch "regular" TV channels without having to actively select the content each time around. Sometimes people want something playing in the background while focusing on other things or would rather have someone else pick the "lineup" for them.
Linear live streaming is the model many television networks have used for decades. Different programs air at set times. Some are being broadcasted in real-time, whereas others are pre-recorded.
Just like every other aspect of our lives, the internet is taking over this need to passively watch content as well. OTT linear live streaming delivered over the internet is becoming a bit more popular. This is different than the on-demand streaming we've slowly become accustomed to, but it is also different from a regular TV station. It uses TV-style streaming via internet-based OTT delivery.
Basically, OTT linear live streaming provides access to a channel with a 24/7 line-up of content, just like one would find on a traditional television station. 
As content distribution continues to move online, OTT linear streaming will become more important. It's predicted that most households will ditch traditional TV subscriptions by 2024.
Also, major TV broadcasters from CBS to ABC, PBS, and NHK have launched online 24/7 stream options, and more outlets are following in their footsteps.
This new OTT distribution model is a blessing for content producers. In the past, live linear streaming was restricted to a few large businesses and public television networks. Now, it's possible to launch a live linear 24/7 stream with a reasonable budget and a small team.
With modern technology, it is relatively simple to deploy an OTT linear broadcast. As long as you have enough content, it's perfectly reasonable for one or two people to coordinate and operate a 24/7 live streaming channel.
How to Do a 24/7 Live Stream in 6 Steps
Learning how to make a 24/7 live stream is simple if you follow our six steps. Independent networks commonly use linear live streaming via OTT technology. A wide variety of content works well with linear live streaming set-up, such as:
News

Sports

Entertainment

Music
Let's look at a few of the important steps for setting up 24/7 live streaming. In particular, we'll review how to bypass common issues and ensure a smooth 24/7 stream for your viewers.
1. Choose the Best Online Video Platform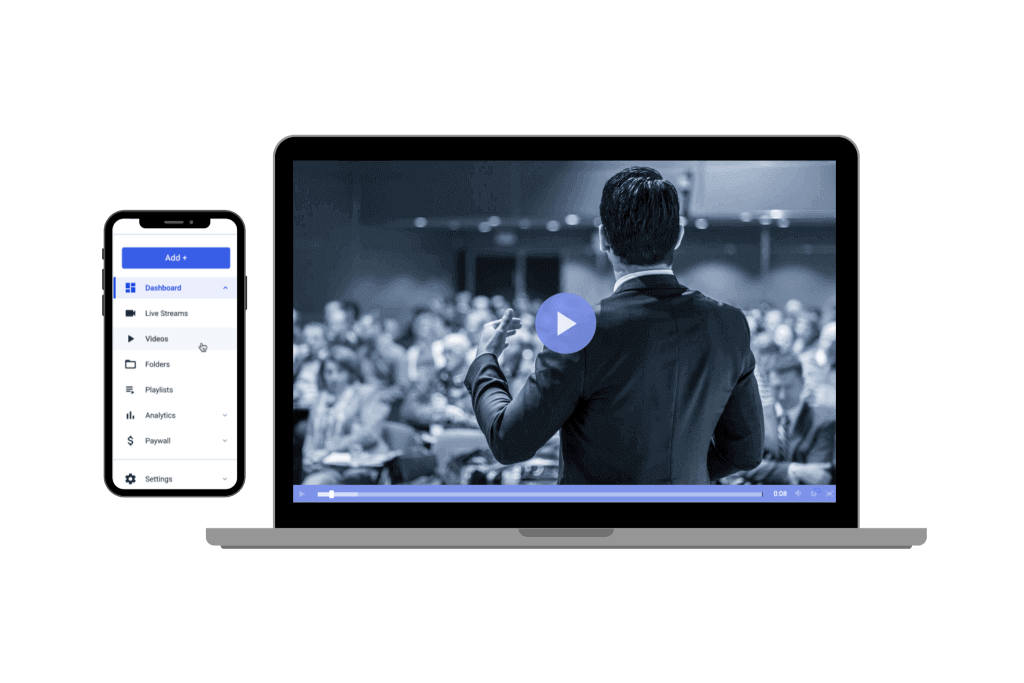 The online-streaming platform you select for live streaming can make or break your entire project. Learning how to do a 24 hour live stream is only the start, to launch successful live-streams, you need a solid and reliable platform to back you up. To launch a 24/7 live stream, you'll need an online video platform or OVP for short.
An OVP hosts and delivers your content to viewers. Typically, online video hosting services providers also provide tools for:
These are just a few of the useful tools that a video hosting service can provide you with that you can use to create a quality live streaming experience.
Since not all OVPs support 24/7 live streaming or any live broadcasting you will want to make sure that you choose a plan from a solution that offers this support.
Keep in mind that 24/7 streaming requires a platform that can support you through these long hours and is reliable enough to be trusted throughout your broadcast. As a 24/7 live channel broadcaster, you need support that works around the clock as you do. Many video platforms only offer tech support during business hours in the country they are based in. 
That is why you will want to find an OVP with 24/7 support, so if you need help at any hour of the day, you can get the support you need. 
2. Consider Bandwidth Costs
Providing a 24/7 streaming service free of cost is kind of expensive. With linear live streaming, you are constantly using bandwidth. These costs can add up when your live stream lasts an entire day. Linear live streaming is one of the most bandwidth-heavy methods of sharing video content that you can choose. 
Since linear live streaming is bandwidth-heavy, you will want to choose an online video hosting service with reasonable bandwidth costs and pricing methodologies. 
For example, some OVP offer plans with unlimited bandwidth. Others charge per GB of bandwidth you use. Each OVP has a different way of calculating live streaming prices. 
You will want to look for an OVP that offers affordable unlimited bandwidth options or a discount for buying bandwidth in bulk to support your continuous live streaming efforts.
3. Explore Equipment Requirements and Redundancy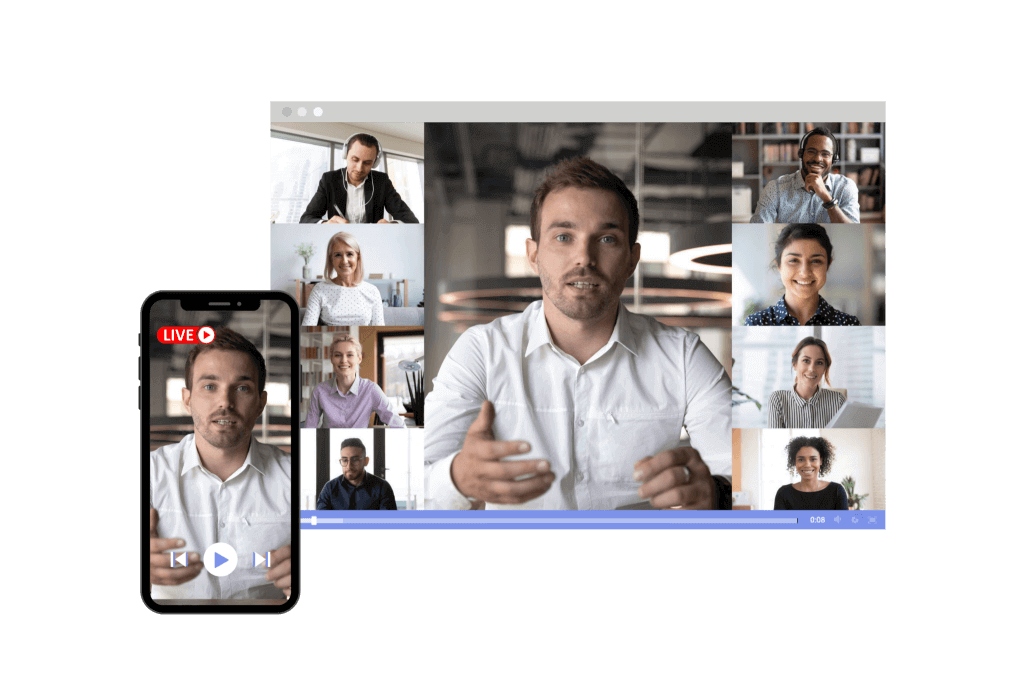 24-hour live streaming introduces new challenges in terms of equipment. Equipment can heat up or malfunction for a number of reasons or no reason at all.  You need to make sure that you invest in a video encoder, HD cameras, and other hardware that is able to handle 24/7 streaming.
A proactive approach toward maintaining and checking your equipment can help ensure your constant view streaming goes off without any glitches.  You also want to make sure your computer and all of the required live broadcasting software are up to date before starting a stream. A computer crashing or requiring a shutdown for software updates is generally unacceptable in a 24/7 production environment.
Given these requirements, 24/7 linear broadcasters should plan on purchasing professional-grade equipment, including hardware encoders. This type of equipment is designed specifically for 24/7 streaming Invest in gear that's manufactured with higher tolerances and is suited for continuous streaming.
We also recommend that you consider implementing redundancy within your system.
For example, if a camera or encoder fails, you should have a backup already configured and ready to go. This will enable your tech team to quickly make any necessary changes (swapping cables, etc.). The goal here is to ensure minimal disruption to your live stream.
You can learn more about this in our guide to live streaming equipment.
4. Plan and Produce 24/7 Stream Content for Linear Live Streaming
Providing 24/7 stream free of cost is kind of like running a television channel. The difference is that live streams only have a fraction of the resources and supporting staff available to make them into a reality.
When you first decide to start a 24/7 stream channel, you quickly learn that 24 hours is a lot of time to fill. Every minute must be accounted for so that your viewers can tune in at any time and always access content.

Planning your content is an important step. You'll need to figure out exactly what you'll be broadcasting at each specific time. Create a plan to transition and flow gracefully from one program or segment to the next.
Traditionally, television networks run programs in half-hour and one-hour increments. Although you can use this format, you are not restricted to these same time blocks as traditional television networks are. You have more flexibility with an OTT platform. 
There are two approaches to content for linear live streaming.
Broadcast live video

from a studio or other location (e.g., live TV news, talk shows, or sports)

Broadcast previously recorded video on your linear live channel (e.g., most entertainment, reruns, etc.)
Either of these approaches is great. Live content can be engaging, but it also requires more upfront work and planning. Previously recorded content is easier to broadcast. Modern live streaming allows you to just queue up an MP4 file and let it play.
You don't need to strictly pick one of these two approaches for your live stream. Make the best of both worlds by merging pre-recorded content with live video. In reality, most broadcasters choose a mixture of these two approaches. They'll broadcast live from important events and during "prime time" hours. Then, they'll fill the remaining time with pre-recorded content, re-runs, etc.
Additionally, you are going to want to have a structured plan and schedule for your content so you can share a schedule for your channel in advance with your viewers. That way, viewers will know when to tune into your channel to catch the content they want to watch. 
5. Monetize Your 24 Hour Live Stream Linear Channel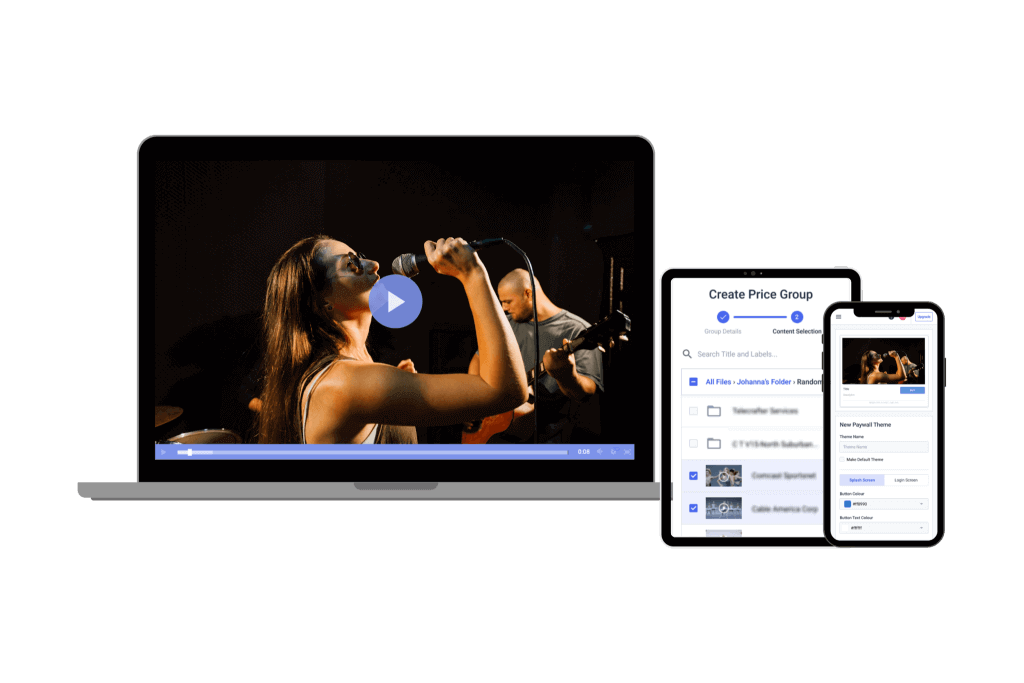 Live streaming costs resources, planning, and investment. Consider all the high-tech gear, time, platform fee, and staff you need to produce a continuous 24-hour stream. You want to ensure you are maximizing the returns by monetizing your live streams.
In terms of video monetization, there are several ways to generate revenue from your 24/7 stream.
Method #1: Advertising
The best way to monetize your 24/7 stream would be with an ad-based video on demand. Advertising is driving major revenue for various streaming media publishers. This is the least complicated route to go.
Method #2: Pay-Per-View
You can also pay-per-view, where viewers only pay to access specific events or content. Pay-per-view is used more for one-off live events and content and isn't typically used for 24/7 continuous streaming. 
Pay-per-view is often used for popular live events such as:
Method #3: Subscription
Another popular monetization method for linear live streams is subscriptions. You can charge for access to your content weekly, monthly, or yearly. 
Many people don't like sitting through commercials, and subscription models that allow one to access commercial-free content are very popular. 
Both pay-per-view and subscriptions involve adding a video monetization paywall to your stream. If you want to monetize your content this way, look for an OVP that offers an integrated video paywall that accepts many popular worldwide currencies and payment methods.
6. Adapt with 24/7 Streaming Real-time Analytics
With 24/7 streaming, it is vitally important that you understand your audience and their viewing habits. The more information you have about what's resonating with your viewers, the better you can optimize your content. With real-time analytics, you will get feedback as your stream as it happens, allowing you to adjust your programming in real-time.
Three common real-time analytics you can monitor include:
Concurrent viewers by time – The total number of people viewing your 24/7 stream at a time.
Plays by time – The total number of new viewers who start watching your content at a set time.
Plays by location- The locations of the people watching your 24/7 stream all over the world.
Average watch time:

Average watch time lets you know on average, how long people stay and watch your content. This is a great way to measure engagement with your content. 
Monitoring these metrics can allow you to see how many people are watching, where they are watching from, and how long they watch. This can allow you to adjust your programming in the moment and create plans for future content.
Comparing YouTube With A Streaming Service
One of the most popular live streaming platforms is YouTube. However, depending on what benefits you're looking to gain from live streaming, YouTube may not be the best live streaming solution for many businesses and organizations. There are some benefits of using YouTube to host your live streams and some strong drawbacks you should consider as well.
Pros of 24 Hour Live Streaming on YouTube
There's a reason that so many people are using YouTube to live stream. Three of the biggest reasons are that it's free, easy to use, and already popular.
Free: This is a major motivating factor for many of the content creators on YouTube. You can provide content to your audience without any added costs. A good place to start if you're new to live-streaming.
Easy to use: YouTube has a user-friendly interface that makes it easy to get started without a lot of fanfare. Plus, there are lots of tutorials and templates to guide first-timers, making your job that much easier.  New broadcasters can easily navigate the platform and start sharing content in no time.
Popular – The main advantage YouTube offers is the massive audience the platform attracts. You only need to focus on creating exceptional content since the audience is already built-in and YouTube will help great content get more exposure. This can be a support to your existing marketing efforts.

YouTube is a platform with worldwide visibility. YouTube has a huge built-in audience, which can help your content get more exposure right away.

Informational resources

: There are numerous articles and videos about how to create live streams 24/7 on YouTube, mostly created by other content creators. 
A platform as popular and widely used as YouTube also means there are tons of tips and information available online to help you accomplish your goals. There are so many resources to learn how to create 24/7 live streams on YouTube, so you are likely to find support any time you run into a problem.
Cons of 24/7 Live Streaming on YouTube
YouTube might not be the best choice for your organization, although many do use it for live streaming. The biggest drawback of using a free, mainstream platform like YouTube is the general lack of control the platform gives you. Here are some specific issues that might be important to your company:
Restrictive advertising monetization:

The only direct monetization method on YouTube is through advertisements.To qualify to earn money through advertisements, you have to meet YouTube's

eligibility criteria

, including having 1,000 subscribers and 400 watch hours per month. You have limited control over how advertisements appear on your content.

Who owns the content? – Maybe people learning how to open 24 hours streaming channels on YouTube for free aren't aware that they are actually paying to use the service. They pay with their content, which Youtube will use as they see fit. This creates a complicated issue of who actually owns the content hosted on their website.
Uninvested marketing- It's a "pro" that YouTube will help direct traffic to your website, but they aren't actually invested in your marketing strategy. Just as quickly as they bring people to your content, they will take them away and show them other people's content.
Few customization options- Overall, broadcasters and content creators simply don't have a lot of possibilities for what their viewers' experiences will look like.

You can't customize the video player experience or add your own branding. 

Too mainstream – Unlike other streaming platforms, YouTube has a massive viewership. Your live stream won't be exclusively broadcasted to an audience interested in your field. Catering to these diverse preferences can present both challenges and opportunities for content-creators live-streaming.
It makes sense that you don't want to commit to paying for a service before you test it out. But if it sounds like a streaming service would be a better fit for your company than YouTube, using a private video streaming service.
Tips for Successful Linear Live Streaming
Now that you know the basics of how to set up a 24/7 stream, let's take your linear live streams to the next level. By leveraging pre-recorded content, thinking about equipment risks, focusing on the user experience, prioritizing quality, measuring engagement, and thinking outside of the box, you can build an engaging and successful network specifically designed to your audience's needs.

1. Leverage Pre-Recorded Content
Although your linear live stream is airing live, it is totally possible to incorporate previously recorded live content. You can incorporate small clips or longer segments. You can truly go as far as your creativity allows.
This is especially helpful if you are using an anchor presenting for long periods of time. Mixing in some pre-recorded content gives them a moment to breathe off camera.
It's important to emphasize how easy pre-recorded content makes it to stream 24/7. At the simplest, you could launch your own linear live channel with just an online video platform.
Using a platform like Dacast, you can launch 24/7 live streaming using channel playlists to queue up content that you already have pre-recorded with minimal effort. If you already have access to a substantial content library, you can launch a live linear channel within minutes.
2. Create a "Plan B"
So, you have a plan in place and all of your equipment set up. However, what happens when a camera breaks or an anchor gets sick? What if technical issues throw a wrench in your highly technical streaming process?
Having contingency plans in place can save you a lot of stress and scramble about in case the worst-case scenarios do unfold. You can still salvage your live stream by having a solid plan-B in place and preparing for it beforehand. It is important to have a backup plan and backups of each essential piece of technology. Chargers and backup batteries are also a must.
Depending on the scale of your stream and locality, it may be wise to have a generator on hand in the event of power outages. This is a large investment, so it makes more sense for larger organizations, like television stations. Often, you can rent these pieces of backup equipment as well rather than blowing your budget on purchasing spares.
3. Keep the Audience In Mind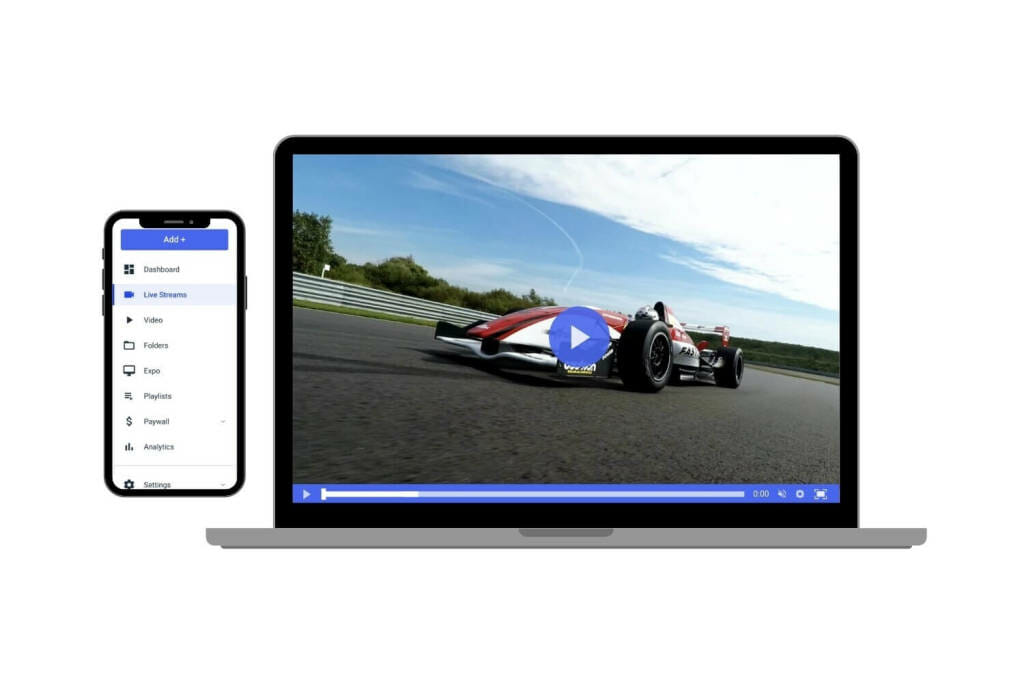 Magnetizing the right audience in sizable numbers is the main goal of your live stream. That's exactly what your content should be designed around. Keep in mind that today's audience values experience higher than material things. Your every move should be made with your viewers' experience in mind.
Prioritize keeping things seamless so that things flow in a fluid motion on your audience's end. While many technological hiccups are unavoidable, do your best to minimize the preventable ones.
When it comes to broadcasting specific programs or segments, consider what times may be best for the specific demographic that you are trying to reach.
Additionally, keep your live streaming channel as accessible as possible. Make it easy to tune in.
4. Prioritize Content Quality Control
As we've said before, 24/7 streaming can be a daunting task. No one likes a live stream that drags on without leading towards any purpose or end goal. Keep in mind that your audience's attention is a precious commodity. Plan your entire live stream in advance and use your time wisely to deliver real value. Filling the hours can be overwhelming, but it's important to make sure quality is first and foremost.
There is so much competition for viewers' attention. The beauty of the technology is that anyone can do it without having to fight through the gatekeeping of a traditional broadcast network. If you focus on filling air time without thinking about the quality you're offering, viewers will quickly find something else to watch.
If you're still building up a library of assets, recycle your best pieces for maximum exposure as we discuss in our next tip.
5. Recycling Great Content
Learning how to showcase your best work strategically to maximize its impact is a skill that'll take your broadcast to the next level. It also helps preserve resources that would otherwise be spent on creating new content. Plus, there's usually a pretty good reason why some content hits the spot with your audience; once you identify such content, make sure it's not a one-time success.
When you produce an amazing piece of content, you want to get the most mileage out of your efforts. Rerunning your best pieces is a good way to get more exposure to the work you've done.
Including some past popular content is a great way to fill up steam time with content that's guaranteed to be well-received. Not only do you have a chance to reach a fresh audience of people who might have missed it the last time, but recycling content is important for a 24/7 stream that has to account for every minute of the day. Don't risk quality by constantly focusing on fresh productions. Take a more thoughtful approach and reuse the content that does well.
6. Measure Engagement with Analytics
How amazing would it be to forecast how audiences will receive your live-stream content based on past live streams? Surely it will help you focus more on what the audience wants to see and engage with. That's exactly the benefits analytics leverages for your organization.
Without analytics, you're just chunking content into a blind alley with no idea how it's landing or audience is. You can learn so much about your audience to inform your content strategy.
Flexibility and adapting your live-streaming efforts according to your feedback is a surefire way to resonate with your audience and create a live stream worth their time. For example, you might already be familiar with the "prime time" for viewing in your home market. But if you have a lot of users in other parts of the world, they will be more likely to engage with your content at different hours of the day.
With analytics, you can see how these markets behave and adjust your content accordingly. Enabling audiences of new demographics to engage with your live stream and locals. Being able to monitor your content with analytics opens doors to experimental programming and features.
7. Experiment and Try New Things
Remember that the element of surprise can help reach an even larger audience. Instead of holding on to preconceived notions regarding your content and its delivery, try changing things up. You can include new segments or bring back old crowd favorites.
One way to experiment is to try new forms of content, like trying a live event versus a pre-recorded feature. You might experiment with different paywall options or by adding tiered pricing.
Learning 24 hour streaming can be an overwhelming task at first, but it can also be a forgiving medium. If a piece of your content doesn't seem to land with your audience, there's always something else coming up next. With real-time analytics, you can react in real time to the signals your viewers are giving you.
Conclusion
Launching a 24 hour streaming channel can change how your audience views your company or organization. The good news is that live-streaming is now easier than ever before. With modern streaming technologies, it's possible to launch a professional-grade 24/7 stream within a reasonable budget.
Anyone with a bit of technical knowledge or willingness to learn can begin broadcasting in no time. Since this industry is still on the rise, the opportunities are huge, whether in education, entertainment, sports, politics, news, and beyond.
To ensure your continuous streaming experience is smooth, onboard the right streaming forum so you can focus solely on creating engaging content for your viewers. If you're ready for a professional-grade online video hosting platform for your 24/7 stream, Dacast is a great option to get started. Our hosting platform includes all of the features you need for a professional broadcasting experience.
Take advantage of our 14-day free trial to test all of our powerful features. No strings attached! Dacast not only gives you a platform to make your live streaming a success, but it also helps you generate views and maximize your potential.
Check out all our tips on live-streaming and how it can help your company achieve its targets. When you start your free trial today (no credit card required), you can start planning the exact viewer experience you want for your 24/7 live stream channel.
Reach out if we can help you plan and launch your linear live streaming channel. For exclusive offers and regular live streaming tips, you can also join our LinkedIn group.