Online video streaming is becoming more and more popular as people "cut the cord" on cable and traditional television.
The OTT industry, which provides streaming video solutions like Netflix and Hulu, is doing particularly well since more than 69% of U.S. households subscribe to at least one streaming service. 
For any business aiming at getting involved in streaming media, understanding the live streaming video provider industry is critical. 
Back in 2017, Vimeo acquired Livestream, a live stream video host platform. Since then, they've integrated live video streaming functionality and added OTT services to their offerings. 
In this article, we will examine Vimeo as a live streaming video provider. Specifically, we're going to look at the background of Vimeo and explore its entry into the OTT marketplace.
We will provide an overview of Vimeo livestream pricing before we dive deeply into the specific features of their streaming service. To wrap things up, we will talk about how Dacast compares to Vimeo as a provider.
Table of Contents
The History of Vimeo

Vimeo in the OTT Marketplace

Vimeo's Top Features

Vimeo Pricing

How Vimeo Compares to Other Live Streaming Video Providers
The History of Vimeo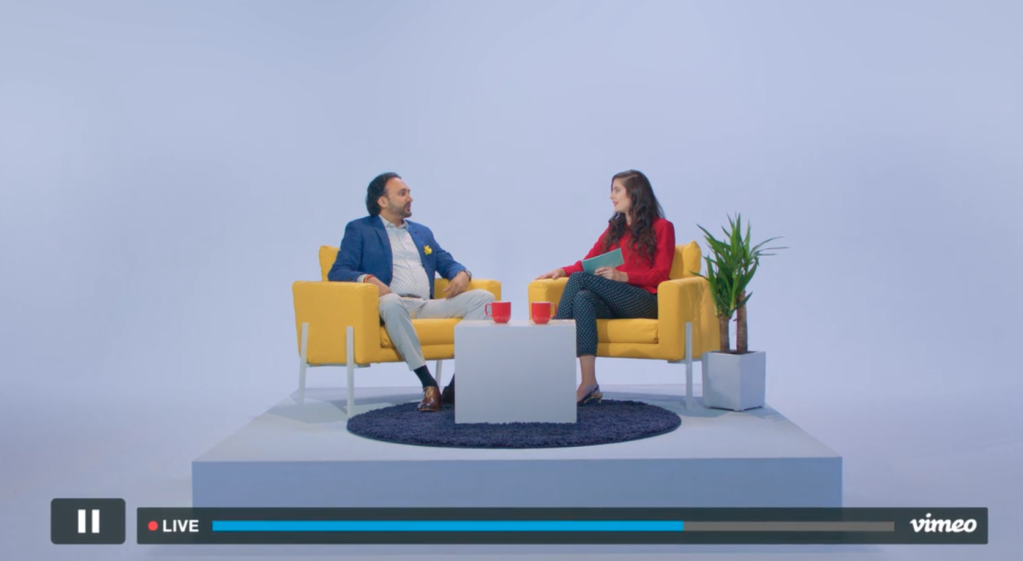 Vimeo was launched in 2004 by a group of filmmakers. The creators were looking for a way to share videos with friends. Since video files are bulky, they can be difficult to send over text or email, so an online streaming platform posed the perfect solution.
Originally, Vimeo was designed to be a consumer-grade video hosting provider, and the service soon grew in popularity, serving as an early competitor to YouTube. 
However, Vimeo quickly pivoted to focus on the creative market. Today, Vimeo is a video on demand platform with users that are mostly filmmakers, graphic designers, artists and the like. 
Vimeo offers a basic plan with highly limited disk space for free. Business plans are available for users with greater needs. These plans offer additional storage space and more features at an additional cost. 
On September 26th, 2017, news broke that Vimeo was acquiring Livestream. Previously, the platform only offered VOD hosting. 
At the point of this acquisition, Vimeo kept its original platform for VOD hosting, and the new "Vimeo Live" service was priced separately from the on-demand video service. 
Today, both platforms are still owned by Vimeo, and they both offer VOD and live stream hosting. However, Livestream's plans are geared more towards broadcasters with greater needs.
Vimeo in the OTT Marketplace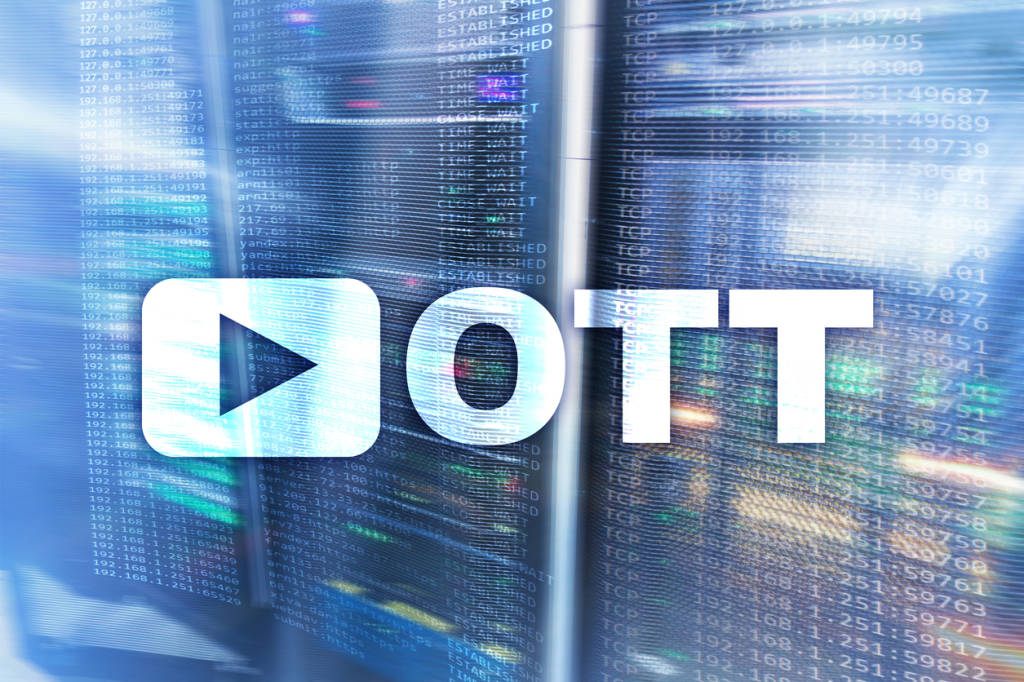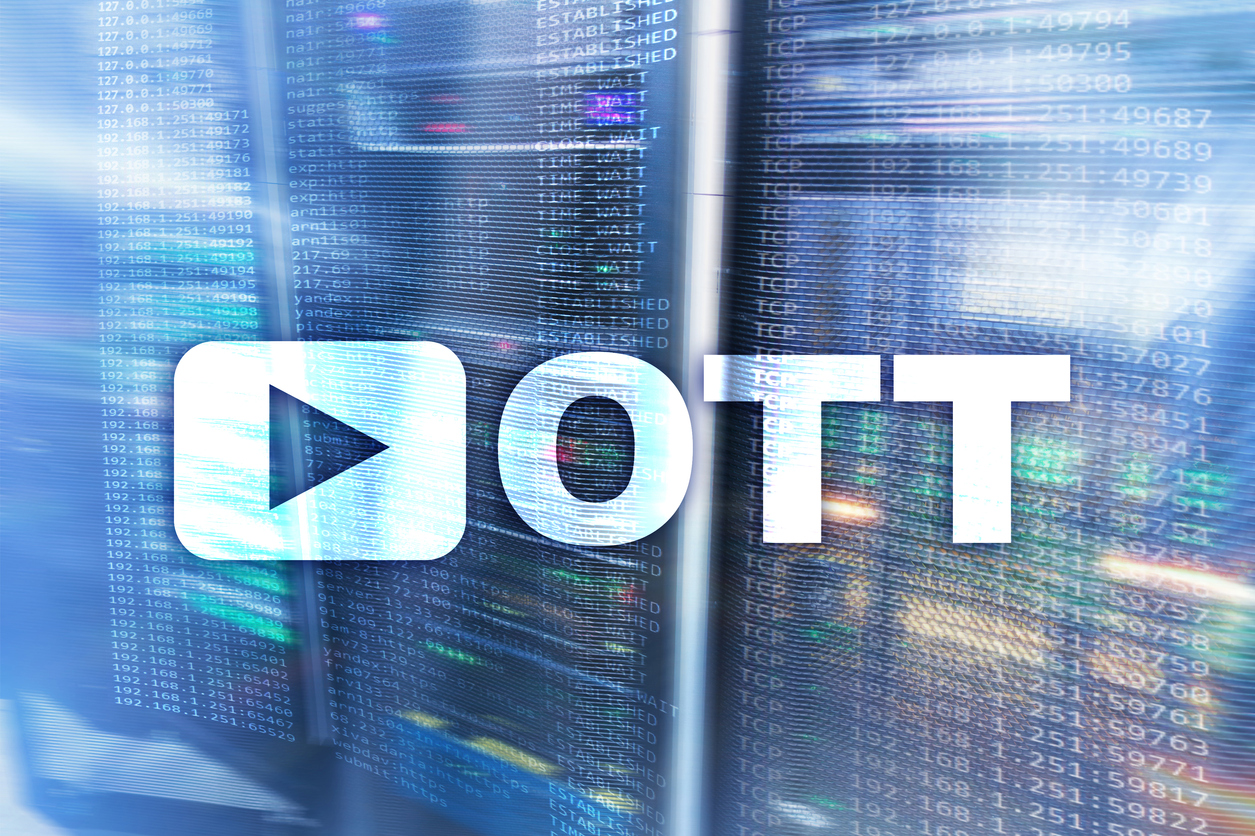 Vimeo currently offers an OTT service for media businesses that are launching their own streaming service. Like Livestream, Vimeo is positioning itself as an upscale video streaming provider. 
This type of move is familiar to those who follow the online video industry. In early 2016, IBM purchased live streaming video provider UStream for around $130 million. 
Since then, the division has changed its name to IBM Cloud Video and has moved to position itself as an enterprise video platform with higher pricing. 
With that context in mind, let's explore everything you need to know about Vimeo's streaming solution.
Vimeo's Top Features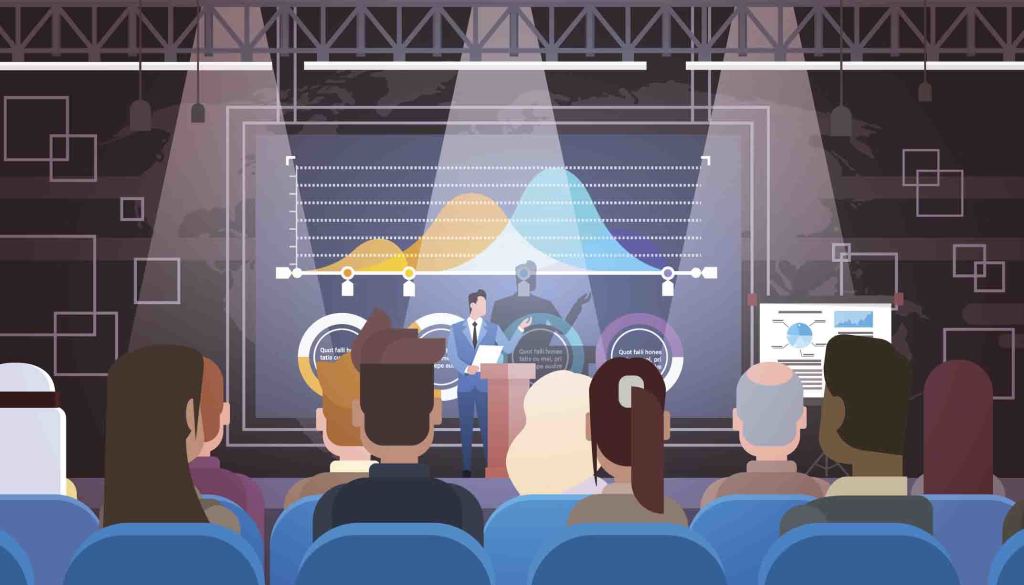 Although Vimeo was once geared towards consumers, it has gracefully evolved into a professional platform that is equipped with the tools professional broadcasters need to find success.
Here's a rundown of a few of Vimeo's features.
Live Streaming
Live streaming is a valuable tool for businesses and organizations that are looking to broadcast live events. It is also valuable for hosting virtual events.
Although Vimeo has live streaming capabilities, it is only available on their Premium plan, which costs $75/month.
Storage and Bandwidth
Each of Vimeo's plans come with a different amount of storage and bandwidth. This is something you need to pay attention to because you need to make sure you're well-equipped to reach your broadcasting goals and stream at your intended scale.
Vimeo's Livestream offers unlimited viewers, which is a convenient feature, but this is only the case for the Premium plan on the regular Vimeo platform.
From the professional broadcasting perspective, it would be even better with an unlimited number of channels to provide users the option to stream various events simultaneously. 
While Vimeo's most inclusive plan offers unlimited streaming hours, businesses will want to take into account the 5-hour limit for each event.
Vimeo advertises its service as including unlimited data. However, "unlimited" might be a stretch in many cases.
If you are a TV station looking for 24/7 continuous streaming, please note that plans with this feature are only available on Livestream, not Vimeo.
Video Monetization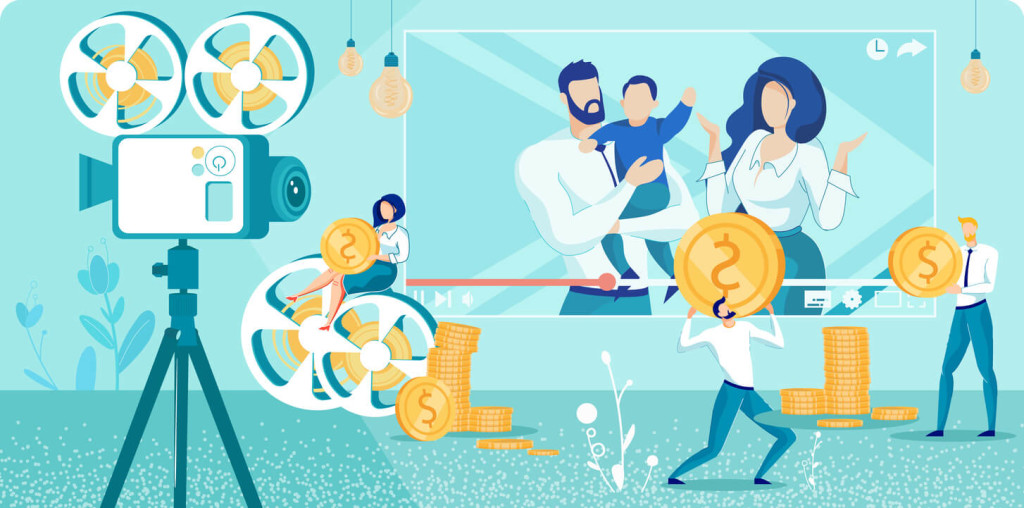 Video monetization presents a huge revenue opportunity. Video monetization requires special tools that are typically provided by your online video platform. 
Vimeo offers monetization capabilities at an additional cost.
Costs begin at $1 per subscriber per month. If you're a small broadcaster, these costs remain reasonable. Larger broadcasters may find these fees prohibitive. 
If you want more flexibility, it might be better to consider an OVP that includes monetization tools at no extra cost.
Video Content Management API
A video API is exceptionally important if you're interested in developing programmatic uses of your streaming video provider. Vimeo Live does offer a video content management API. 
Video API allows you to customize your broadcasting experience on the backend, while player API allows you to customize your video player.
Customer Support
For customers on the basic Vimeo Live plan, tech support is available via email with a 1 hour response time on business days. 
However, Vimeo does not offer a 24/7 customer support option in case you need immediate assistance. This can be quite inconvenient, especially if you encounter a problem in the middle of a live stream and there is nobody to troubleshoot your issue. 
Content Delivery Network (CDN)
One of the biggest complaints Vimeo users have is the buffering time with videos. Vimeo doesn't reveal how they deliver their content. Businesses that need to bypass these issues could potentially solve their problems with a CDN-based service. 
A CDN (Content Delivery Network) delivers your video to your viewers. By leveraging massive server farms and global networks, a CDN speeds up delivery and solves buffering problems. It is an essential part of online video success. Viewers who request content from a CDN are automatically routed to the closest server. 
The larger the CDN network is, the faster your video delivery is. Therefore, you want to target a live streaming video provider that partners with a powerful CDN, such as the top-tier, widely used Akamai CDN.
Vimeo Live Streaming Pricing Costs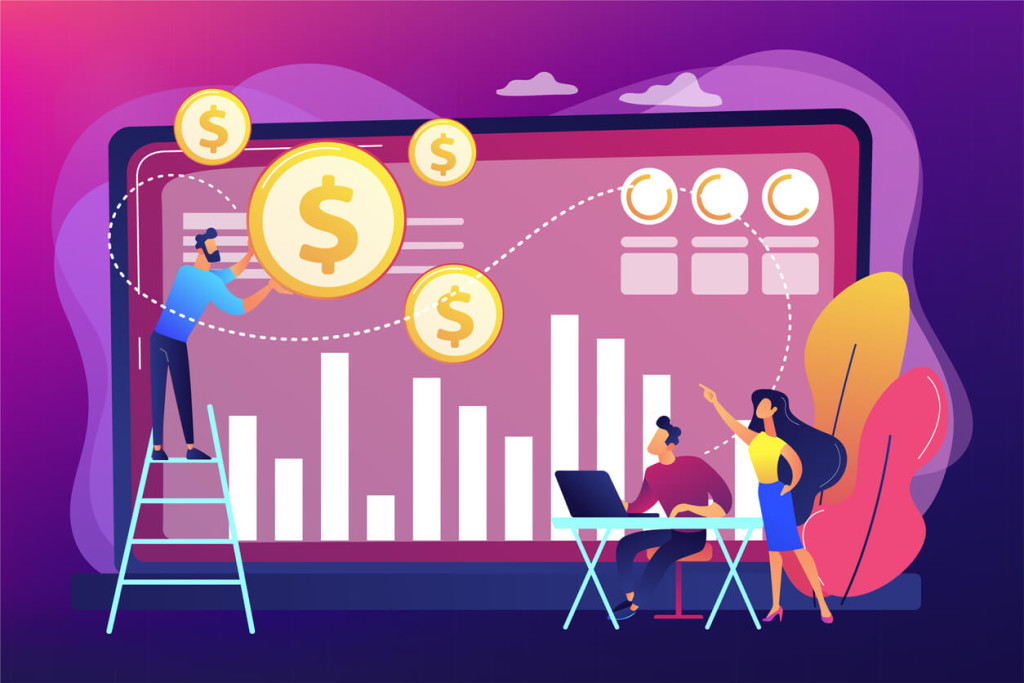 Vimeo takes a tiered approach to their pricing. They offer four plans ranging from $7 to $75/month.
Basic live streaming functionality is $7/month, the Pro plan runs at $25/month, Business plans cost $50/ month and Premium plans cost $75/month. 
Professional-level features like API access and monetization are included with the more advanced plans. 
The appeal of Vimeo pricing comes with the fact that they truly offer plans for every budget. Beyond these four basic plans, Vimeo offers enterprise services under the name "Livestream."
Dacast as a Vimeo Alternative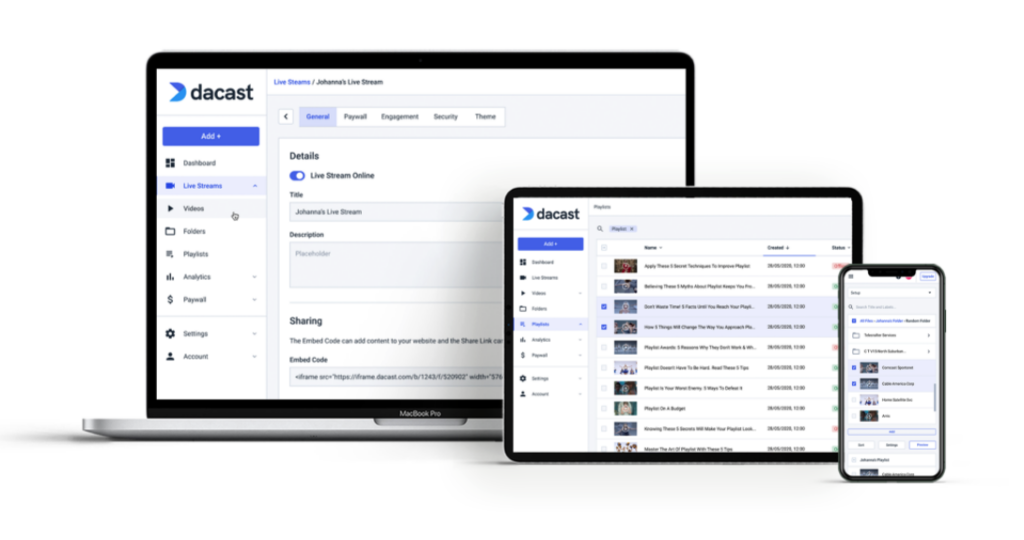 Although Vimeo has made strides towards the realm of professional broadcasting, most of its plans are still geared towards broadcasters with lesser needs. It doesn't have the infrastructure to host large broadcasts like 24/7 streaming.
Dacast offers many of the same features as Vimeo but in a little bit of a different pricing structure.
Although Vimeo has set monthly prices, there is a little bit of "pay-as-you-go" for certain features, like monetization. With Dacast, most features—monetization, video API, unlimited channels, and much more—are built into all of our plans. The main difference from plan to plan is bandwidth and storage, which is presented transparently from the start. 
Dacast is a unified streaming solution, which means we fully support both live and on-demand video hosting.
We urge you to check out Dacast's bandwidth calculator to find a plan that suits your broadcasting needs.
Conclusion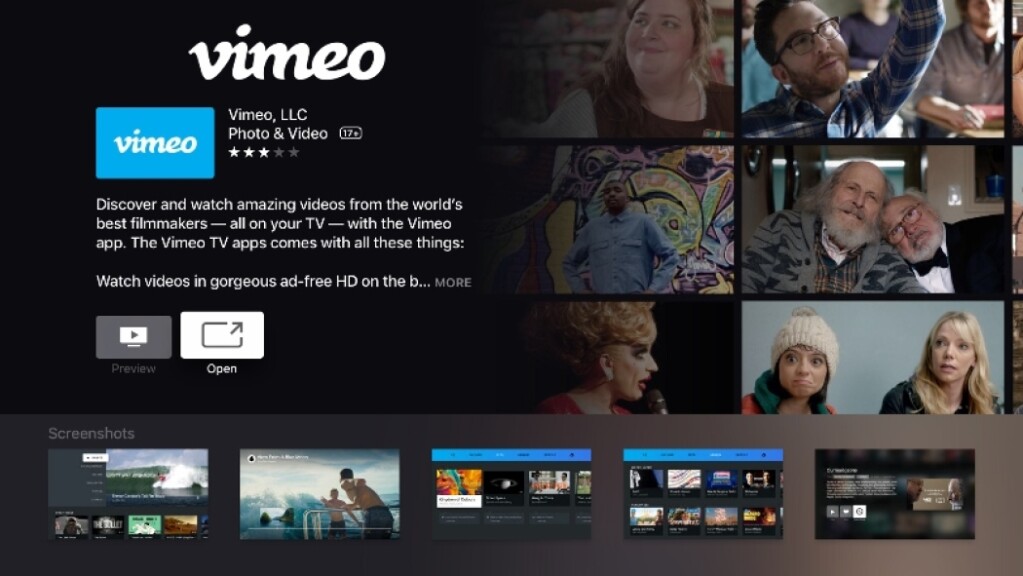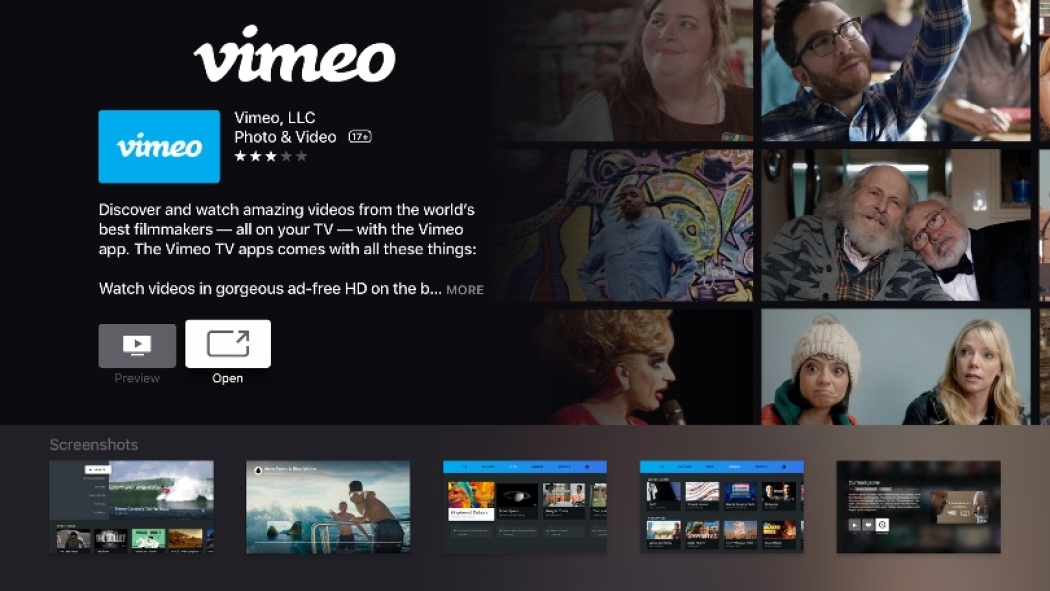 Vimeo is a viable solution, especially for broadcasters that are looking for a cheap solution and have minimal broadcasting needs.
Please keep in mind that cheaper does not mean you're getting a better deal in the world of live broadcasting There are several alternatives available that will give you a much better bang for your buck when compared to Vimeo.
As we covered, one of these alternatives is our own service, Dacast. We don't include pesky hidden fees for subscribers or anything else. It's simple: just choose a plan, and pay for the features you need plus the data you need.
Not yet sure where to start with all the live streaming solutions on the market? Take advantage of our 30-day free trial. No credit card required.