Video Recording: 6 Reasons Why You Need a Live Stream CMS
While 51% of marketing professionals worldwide see video content as having the best ROI, broadcasters are still looking for ways to maximize the results of live streaming events. It can be costly to produce videos, so it makes sense to keep a recording of these broadcasts for further monetization. 
The question is: Can a live stream be recorded? While it may seem straightforward, many companies aren't prepared to record their live events. 
The technology behind video delivery and video playback are vastly more complex than everyday screen capture applications, and businesses need a platform that's up to the task. That's where a robust video CMS with video recording support comes into play.
Today, we'll take a look at the difference between live streaming solutions, online video platforms, and video CMSs. We'll also cover some of the great benefits of a video CMS for stream recording and content delivery.
Let's get to it.
What We'll Cover:
What is a Live Streaming Solution?

What is an Online Video Platform?

What is a Video Content Management System (CMS)?

The Benefits of a Video CMS

Final Thoughts
What is a Live Streaming Solution?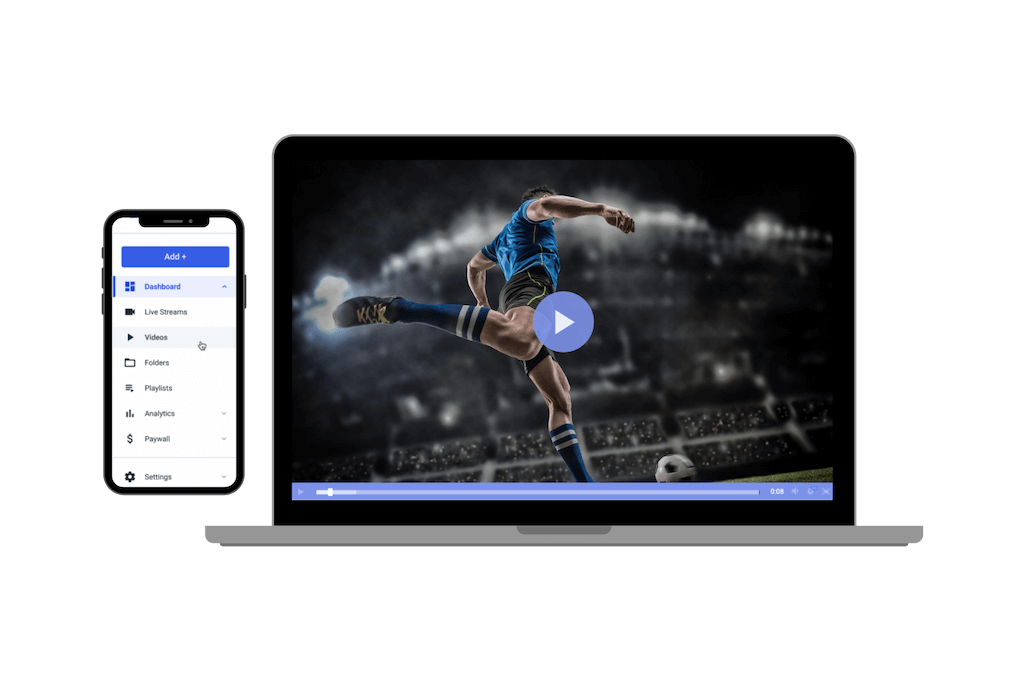 When companies or organizations first consider live streaming events, one of the first questions they ask is: "How do I start live streaming?" They quickly come across free streaming services like Vimeo and YouTube, but these platforms are not ideal streaming solutions. 
These free, consumer-grade streaming services have limited functionality, potential privacy, and security issues and offer little control over the monetization of the video content. That's why many businesses turn to business-focused live video CMS.
In contrast to free services, a professional video streaming platform provides everything a broadcaster needs to host video content and deliver live video themselves. That means organizations can reap the benefits of investing in their own video streaming solution to scale and grow their online presence.
What Is an Online Video Platform?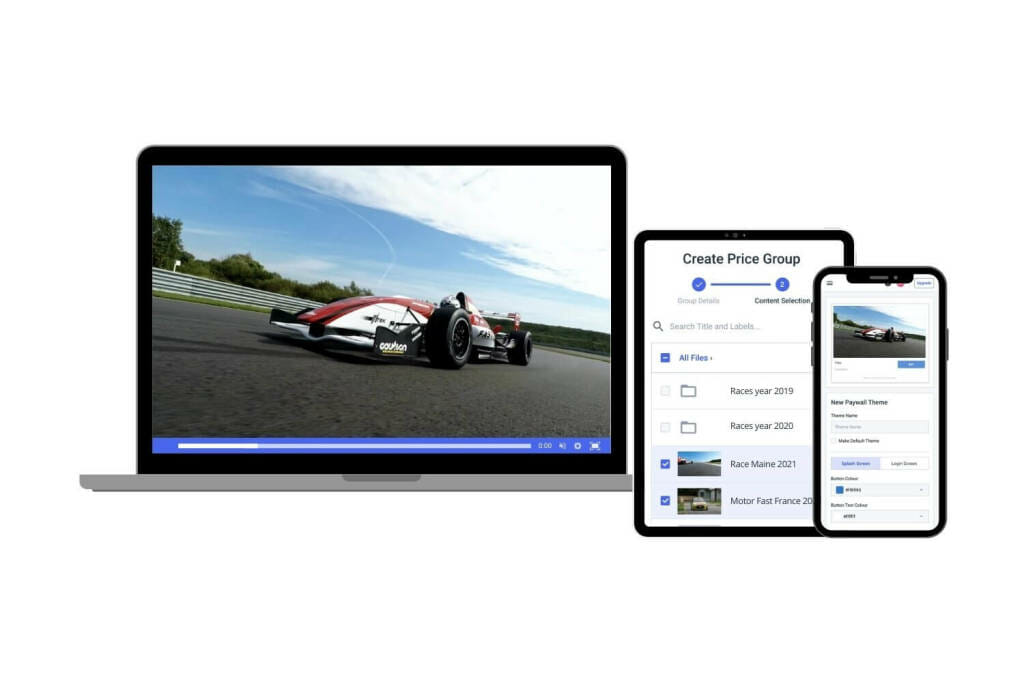 An online video platform (OVP) goes beyond a basic live streaming solution as it offers the capabilities for both video-on-demand (VOD) and over-the-top (OTT) video content delivery. OVP solutions empower companies to seamlessly upload, monetize, and share videos across a range of industries and use-cases. 
With VOD hosting and streaming, companies can create and manage video content as they see fit rather than relinquishing control to streaming services like YouTube or content providers like Hulu. Moreover, OTT capabilities allow broadcasters to distribute this content to a range of devices and reach a wider audience.
While these features are great, many broadcasters are left wondering how to record a live stream. 
In a nutshell, the OVP can easily be configured to record a live channel because it already has VOD features built-in. That means the recordings can be automatically encoded and ready for download or sharing shortly after the event ends and the recording stops. 
With live stream recording, broadcasters can capture live events and enable their viewers to watch them whenever they'd like using VOD.
What is a Video Content Management System (CMS)?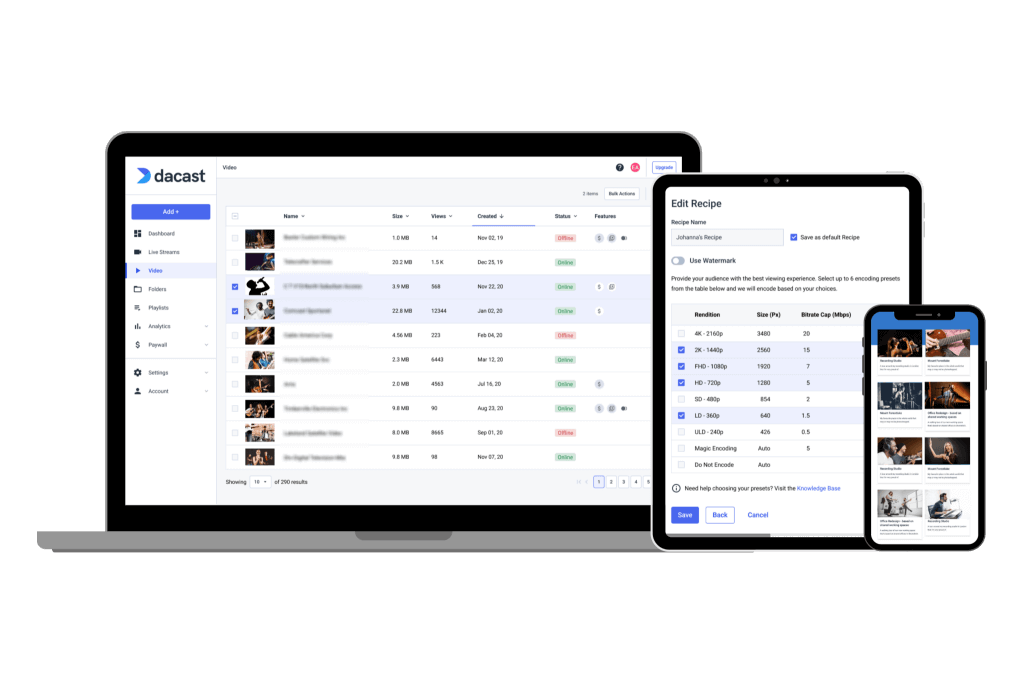 As enterprises produce an enormous amount of videos to keep up with demand—with global OTT revenues expected to more than double by 2023—they'll need the ability to securely catalog and leverage this content across their VOD platform, social media accounts, and brand website. 
That's why many organizations turn to a video content management system (CMS), which is a feature of an OVP that has advanced capabilities for scaling, managing, and monetizing video content. 
A video streaming CMS can streamline vital tasks for live streaming and VOD, from uploading or grouping to customizing thumbnails and embedding video content anywhere on the web. These platforms also ensure compliance with privacy and security requirements, particularly for heavily regulated industries. That's not to mention the ability to record broadcasts and reuse this video content within their VOD offerings.
While many companies already have a content management system, or an internal learning management system (LMS), these aren't ideal for organizing hundreds or thousands of video files in one location. 
Video content takes up a lot of storage space, uses a lot of bandwidth to stream, and requires support for a multitude of formats and codecs. Moreover, delivering this content securely and privately to end-users is a complicated and critical task. 
That's why the typical LMS or CMS won't cut it, and broadcasters need to consider video broadcasting software that's optimized for handling video content and streaming.
The Benefits of a Video CMS
While there is a wide range of options to consider when choosing a video CMS, not every solution has the capabilities for providing live stream recording and delivery benefits that are well-suited to every business. That said, here are six features to look out for when implementing an enterprise-grade CMS streaming solution.
1. Live Stream Recording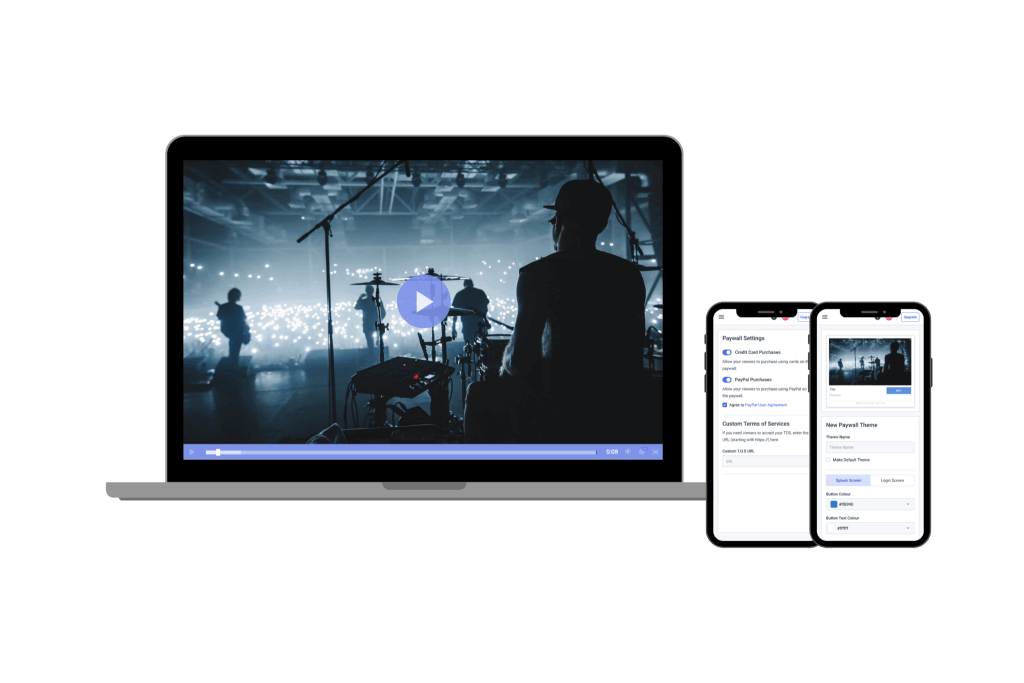 Organizations that invest heavily in live streaming events have a variety of reasons for wanting to record them. Some companies may want backups of the event for compliance or internal training purposes, while others may choose to use the recording to generate additional revenue via VOD or through the creation of promotional clips and advertisements. 
That means a video CMS should have a realizable and scalable way of recording live streams. There are a number of ways broadcasters can record live events, from encoding software to hardware encoders, but it's not always straightforward. Not every solution has the capability and it can sometimes impact the stream's performance. 
A Video CMS or OVP, however, can often record live streams with just a few settings. Using a video hosting platform for recording eliminates the need for transcoding processing power and a large amount of storage space, while still offering a high-quality viewing experience.
2. Video Encoding
Video Encoding— the process of compressing video files into formats ready for playback—is critical. RAW video files are far too large to store or transfer, so compressing videos using encoding software can make video content easier to share and monetize. 
The ability to transcode—or re-encode a streaming video into another size—is incredibly valuable for maintaining the optimal streaming quality. This gives broadcasters the ability to make multiple copies of the video file in different sizes and improve the end-user experience.
Luckily, most online video platforms and video CMS solutions have video encoding features that can transcode videos into a variety of formats, from the most common codec like H.264 to frequently used alternatives like MPEG-2 and WMV. That means it's straightforward for organizations to support a wide range of devices their end-users may use. 
The right platform will help organizations configure the resolution and frame rate of videos, the codecs, and bitrates for both the audio and video, and many other fine-grain settings.
3. Video Library Organization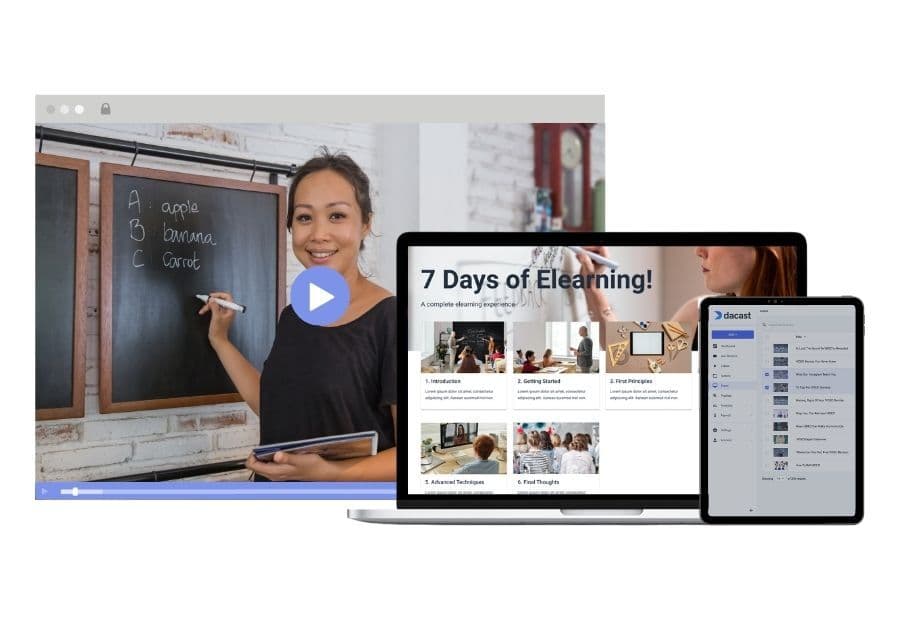 When organizations have hundreds or thousands of videos to manage, one of the primary reasons they look towards content management solutions is a video library organization feature. 
Batch editing, scheduling, and other workflow tools help companies publish their video content faster. With tagging, metadata, and indexing features, video management software can further optimize its video creation and organization processes to ensure content goes live as quickly as possible.
When selecting a video hosting solution, it's critical to understand which features to look for in terms of the video library organization. The ability to organize videos into categories, subcategories, and smart playlists makes this content easier to find and share later on. 
Tagging videos enables even further sub-organizations and makes video libraries easier to search when looking to embed videos anywhere across the internet. A video library organization is a critical feature for finding and leveraging video content for monetization and improved ROI.
4. Video Privacy & Security
As piracy and hacking continue to rise each year, security and privacy are becoming even more critical for broadcasters. That means ensuring their video streaming CMS or OVP includes advanced security features to minimize risks and features that protect data from infringing on privacy laws. 
At a basic level, this means using password-protected live streaming and AES encryption to ensure end-users are authorized viewers and digital rights management (DRM) to prevent piracy.
A video CMS, however, should also include more advanced security measures like IP and domain restrictions to limit piracy that's common in specific regions or to comply with local regulations in countries like China. 
It's also a good idea to only deliver video streams to end-users using HTTPS to prevent man-in-the-middle attacks.
Another critical aspect of video privacy and security, however, is the ability to upload video securely. For a video CMS or OVP, uploading videos is a crucial task for broadcasters, marketers, and others involved with video content on a daily basis. 
That's why a secure and intelligent video uploader is critical for bulk uploads, migrating content, and more while ensuring businesses keep this data private and safe.
5. Video API
Videos can enhance business in a number of ways, so the ability to integrate this content with external mobile applications, business applications, and nearly any other software or tools is invaluable. That's why a video CMS or OVP with a robust and well-documented API for developers is a key feature to look out for. 
Developers, for example, can use a video API to natively integrate live streams across the web, pull data from video streams into external analytics applications, and develop many other custom use-cases.
An alternative to a streaming video API that's useful for mobile app development specifically is a software development kit (SDK). An SDK is a set of tools and libraries that streamline the development of software for a specific platform. 
For example, many online applications or services offer SDKs that developers can use to build their own integrations within an iOS or Android development environment. 
Developers can use a video SDK to create their own mobile video solutions that are tightly integrated with their video CMS or OVP.
6. Video Monetization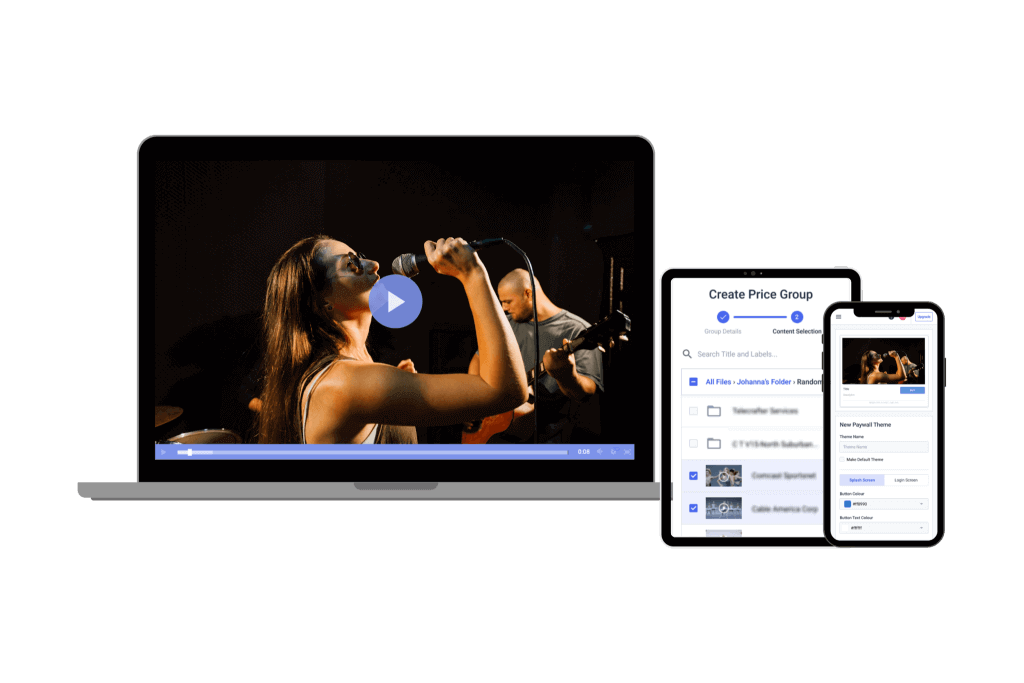 While some organizations may produce video content for internal training or non-revenue purposes, many broadcasters want to monetize their videos. There are several ways organizations can use a video CMS or OVP to monetize video content:
Pay-per-view

(TVOD): charging end-users to rent or buy a specific video or bundle of content. This option has traditionally been popular for live sports events and movie rental services that sell one-off videos to their customers.

Subscriptions (

SVOD

): giving users access to a whole catalog of video content for a regular subscription fee. Many content providers like Hulu and Netflix make money by continuing to collect or produce new content to keep their customers coming back and paying a monthly or annual fee.

Advertising (

AVOD

): earning revenue through advertisements from ad servers or ad networks that are embedded within video content. This is how companies like Vimeo and YouTube—as well as the companies or individuals that host content on these sites—earn money through video views, CTA click-throughs, and more.
Companies that look to earn revenue from their videos, in conjunction with an integrated paywall, can use any combination of these monetization options that suits their unique requirements. In addition, support for coupon codes, bundled content, and other offerings can improve sales and dramatically increase the ROI of producing monetizable video content.
Conclusion
A video CMS or OVP is crucial for broadcasters looking to improve their ROI for video content. The ability to record video streams and then securely organize and monetize them as VOD content can ensure organizations reap the benefits during the explosion in video content consumption over the coming years.
Dacast is a live streaming and online video hosting solution that has all the features of an enterprise-grade video CMS. Named on the annual list of the most important, most innovative, and most interesting companies for 2021 Streaming Media Magazine's Top 50 List, Dacast helps companies cost-effectively scale and monetize their video content.
Sign up now for our 14-day free trial of Dacast to see if the platform can meet your live streaming and VOD needs.
For exclusive offers and regular tips on live streaming, you can also join our LinkedIn group. Finally, do share your questions and feedback in the comment section below. We'll get back to you!